Today is essentially what we've been hanging around for: a BMW event in San Cristobal. To kick it off we went our for breakfast in Tuxtla with the Fraterhnos. I am now a convert of drinking jamaica. After breakfast we came back to the clubhouse to pack up the bikes.
We hit the road to San Cristobal a little past midday. We took the Libre route since Alberto had a few pictures in his mind that he wanted to take on that route. Also we both think it's a nicer drive. It was so nice and refreshing to climb into the mountains en route to San Cristobal.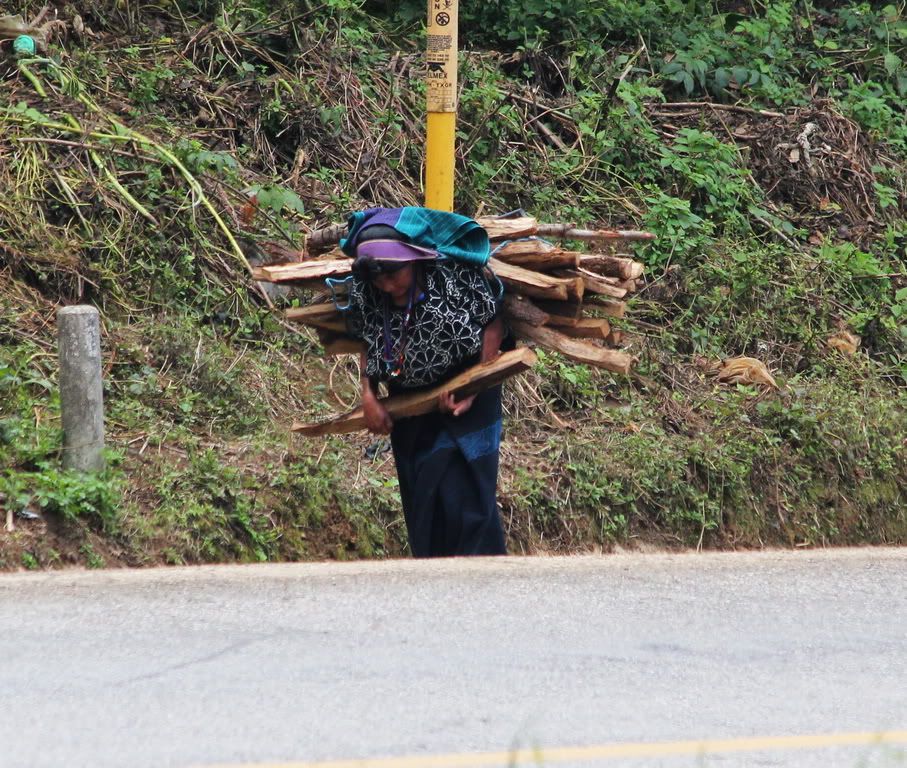 The women of the mountains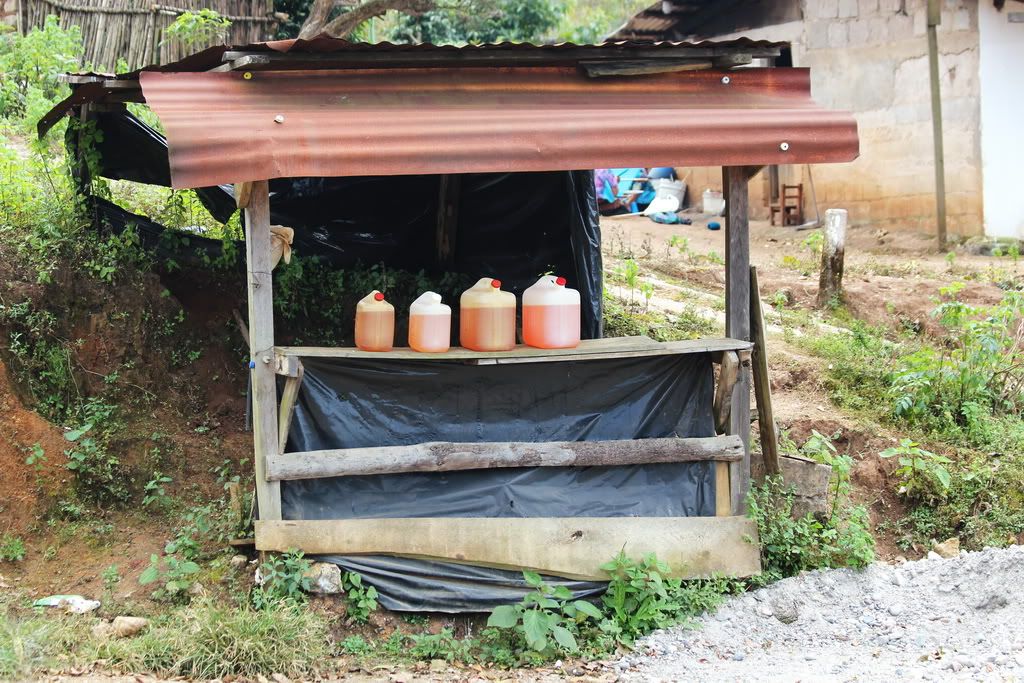 Gas for sale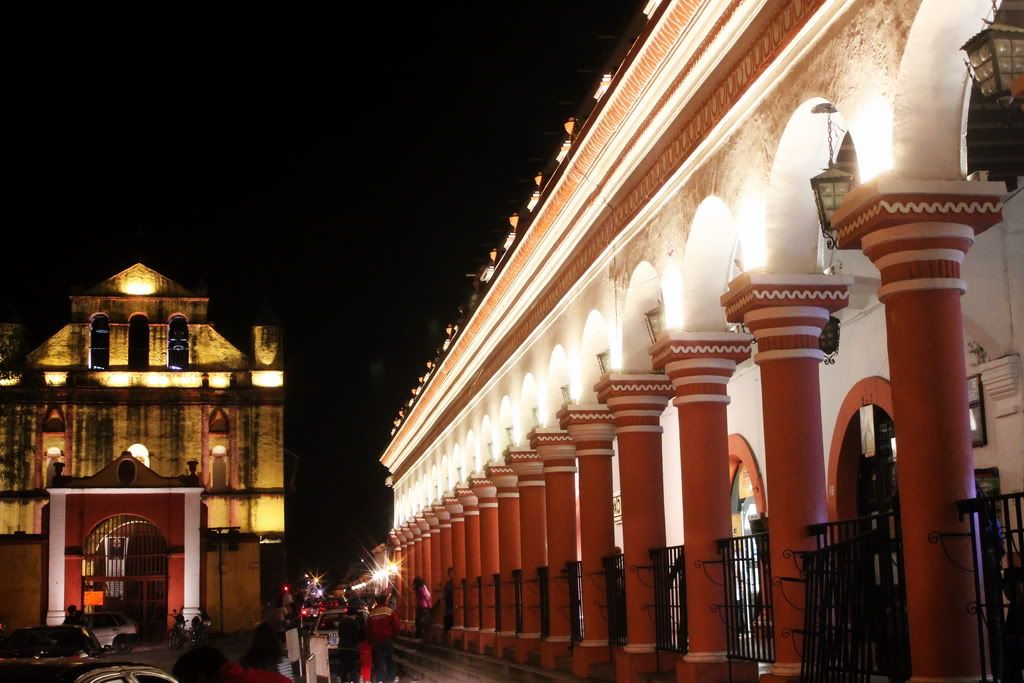 The beautiful San Cristobal de las Casas: Our destination for the day
We went straight downtown once we arrived and what we found were tons of BMWs parked near the plaza. Almost all of them were GS models and we were pretty much the only international license plates we saw parked up. We were also the only ones with tires with a knobby persuasion. We did a tour of the booths for the event: Rukka, Rev'it, BMW … We met up with Gerardo who also had a booth for his garage. We ran into some of the other Fraterhnos guys when the opening ceremonies started. We were getting pretty tired though so we found Victor, who generously offered to let us stay at his house for the night, and went back to his place. When we arrived at the plaza a crowd instantly formed around our bikes, and when we passed them throughout the day we noticed that lots of people stopped and stared. When we left at night it was no different. There was a smallish group when we came to the bikes but once people saw that they were ours and that we were leaving the crowd grew. I felt like Moses parting the people just so that I could drive away.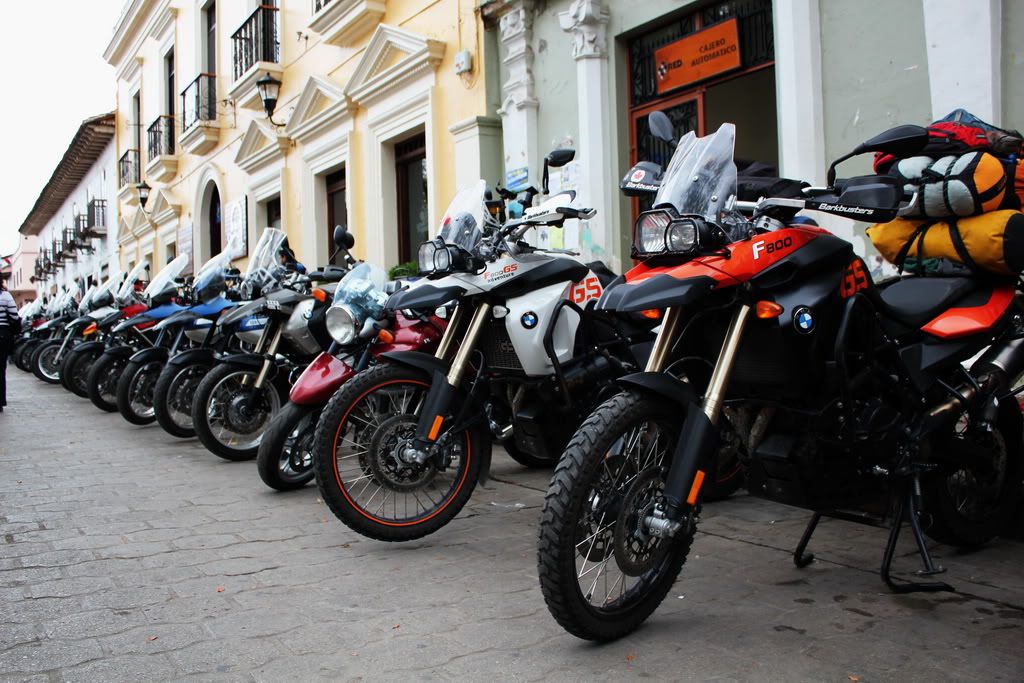 The row of parked BMWs in San Cristobal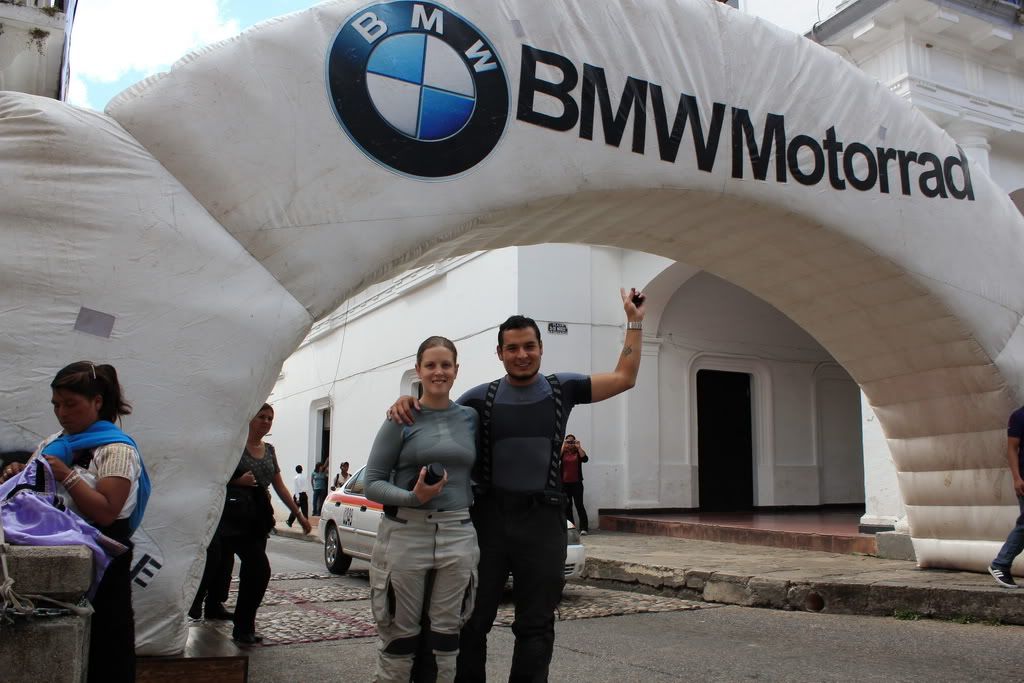 At the entrance
When we got to Victor's house we had some coffee and baked goods then we went to bed. Maybe the altitude tires me out? Not much hope for Peru and Boliva then.
Oh I should also mention that I found my illusive Guatemala road map. And it was even my preferred brand! Take that Tuxtla, where we ran all over town looking for maps.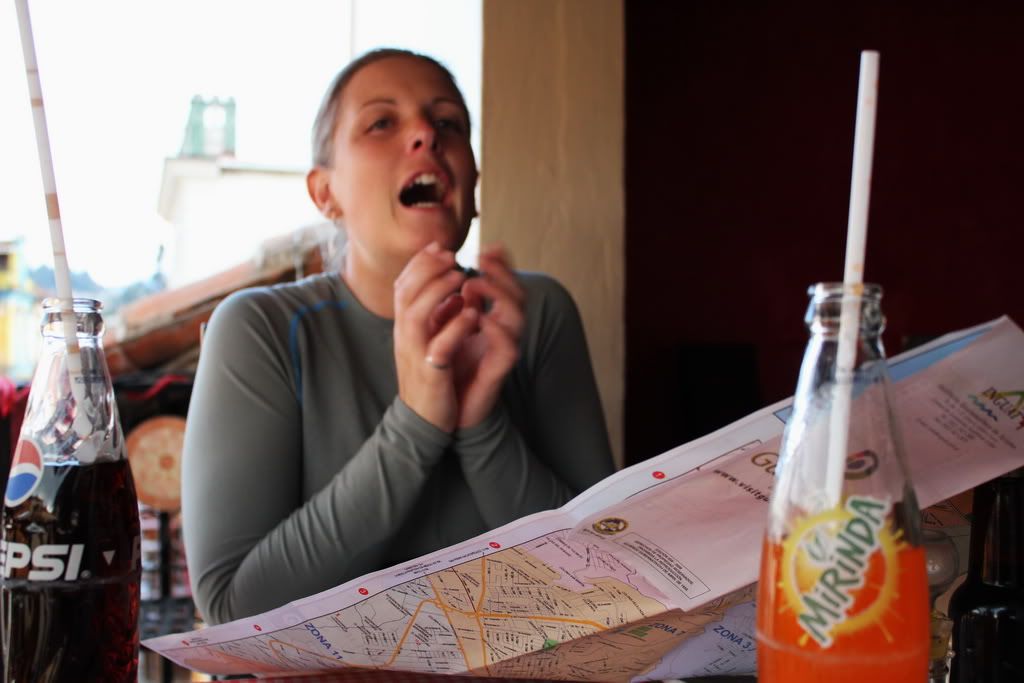 Plotting and enjoying it now that I have a map