We reluctantly left San Pedro Sula and Manuel and Pilar's generous hospitality. We had such a great stay at their house. When you are on the road it feels really nice to be in a normal house and be normal for a little while (even if it is only for a few days). So recharged with clean laundry and full stomachs we hit the road to Tela and some beaches.
Saying goodbye
It was a hot day in San Pedro Sula (~30 degrees) so getting out of town and through the multiple traffic lights got a bit sweaty. At one point there were intersections with traffic lights (that didn't seem to work) and it was a mad free for all. It was an interesting experience.
Once we were out of the city (which really wasn't that bad) it was smooth sailing to Tela. The highway was 2 lanes about half of the way, but once it went down to 1 lane there were plenty of passing opportunities so we were never held up for very long. When we reached Tela we tried to find a hotel. We couldn't find any decent hotels within our budget by driving around but the tourist police officer gave us directions for a hotel I had written down from Lonely Planet. Our search for the cheap hotel turned out to be a wild goose chase that left us in a random tiny village where people had no idea about hotels. We decided to give Tela a miss, even though the beach looked really nice, and we went straight to La Ceiba.
The drive to La Ceiba was pretty nice. The mountain range on our right hand side was scenic and enjoyable to watch. We had the name of two hotels where we could leave our bikes to go to Roatan. We found the first one and didn't bother looking for the second one because it was getting late. Finding somewhere to leave our bikes wasn't really an issue. It was finding somewhere to leave all of our things too (bags, riding gear …). So we went with the slightly pricey hotel because they could look after everything. It was worth the piece of mind and hopefully everything will be waiting for us when we get back.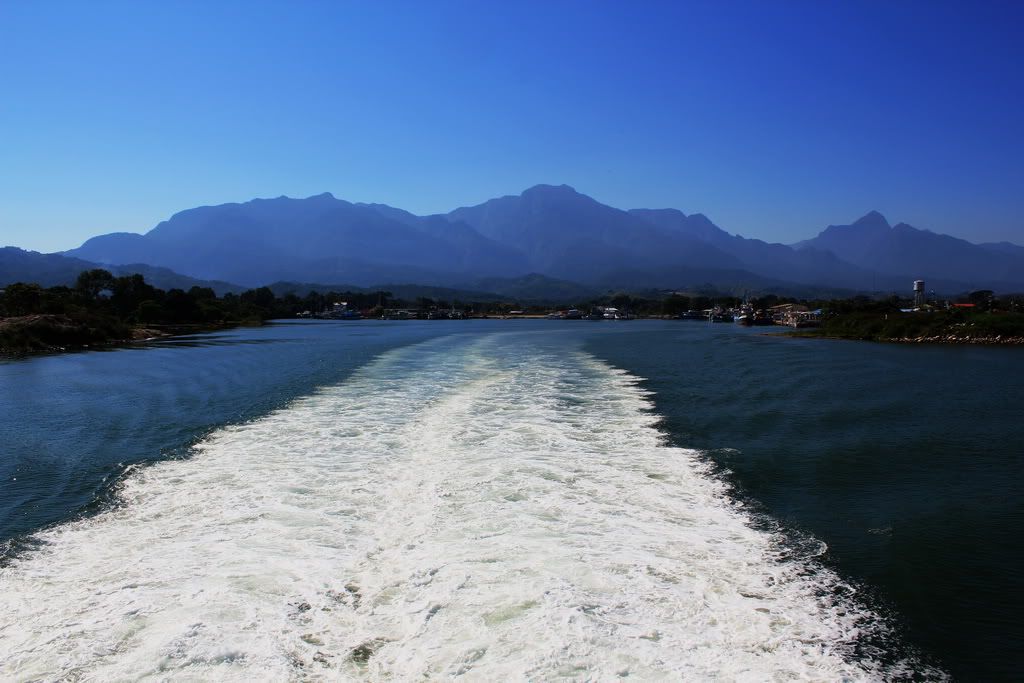 A view of La Ceiba with the mountains in the background