This morning was a little cloudy compared to yesterday (it was called for in the forecast because rain is supposed to be coming in for tomorrow). We took a cab and went to West Bay beach where we were told the sand was whiter. The sand was indeed whiter and the beach was quite a bit nicer. It was obvious why all the high end resorts were down here.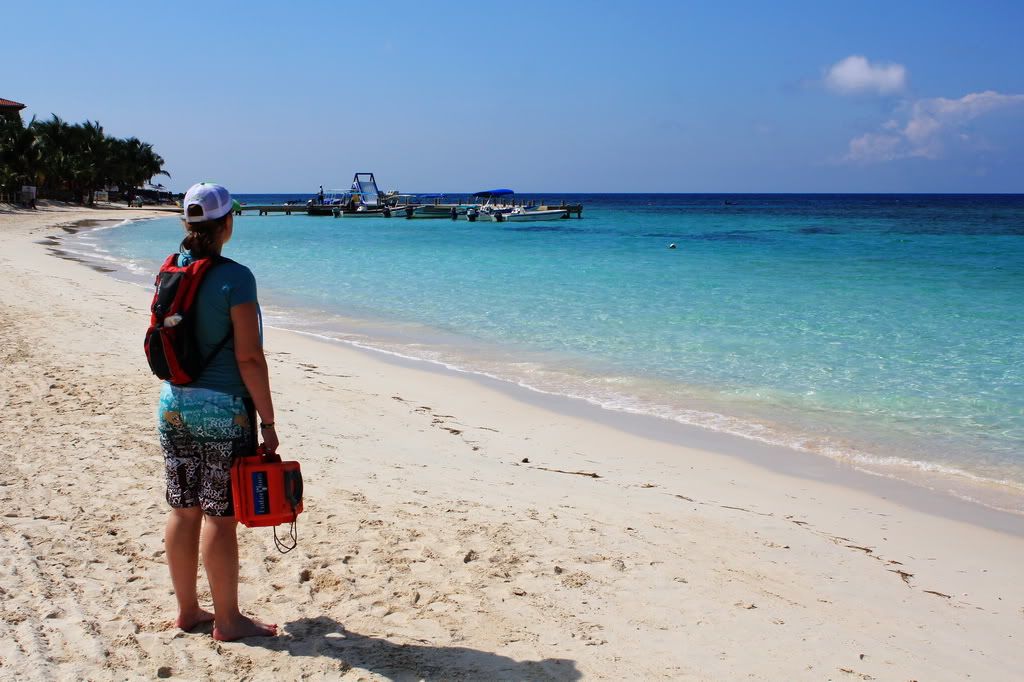 West Bay beach: blue water and white sand
We found a nice quiet spot at the west end of the beach. A bunch of people with wrist bands were in the area; cruise ship? All inclusive resort? Either way they all seemed to be gringos.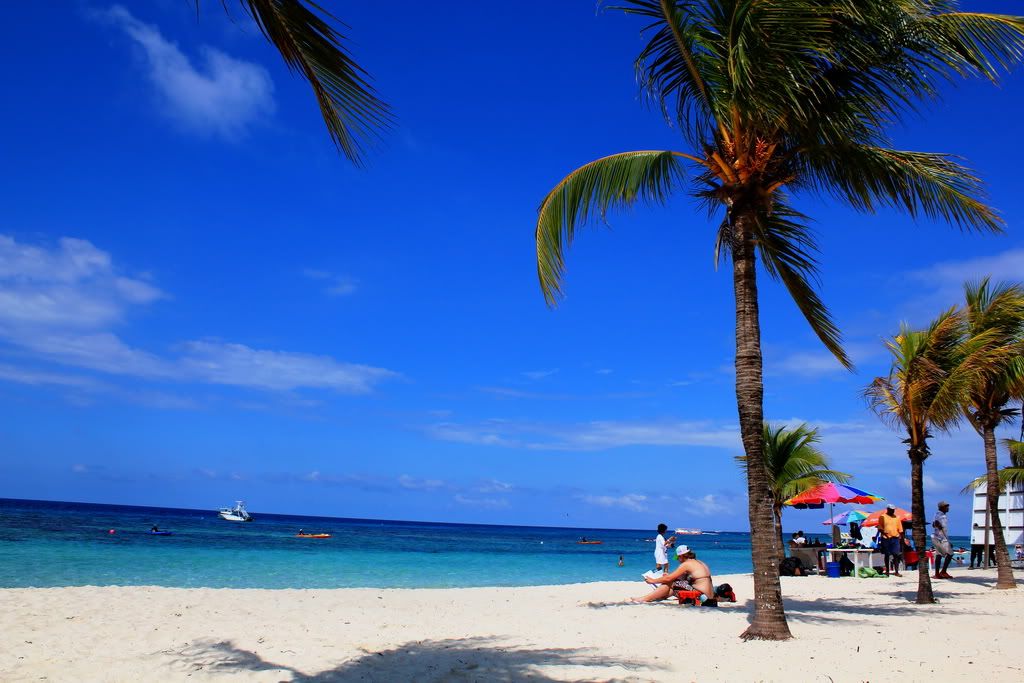 Our spot for the day
We rented a set of snorkel gear and Alberto immediately went exploring. There was coral only 20m from the beach; it was quite ideal for tourists. The water was a little colder than the sheltered waters of Half Moon Bay but it was very nice. There were more fish at this beach than what we saw yesterday. I got to swim with schools of beautiful blue fish and the fish never seemed scared. They just swim along not even giving you a second look. It was an amazing experience and there were tons of brightly coloured fish that we hadn't seen yesterday.
Getting my snorkel on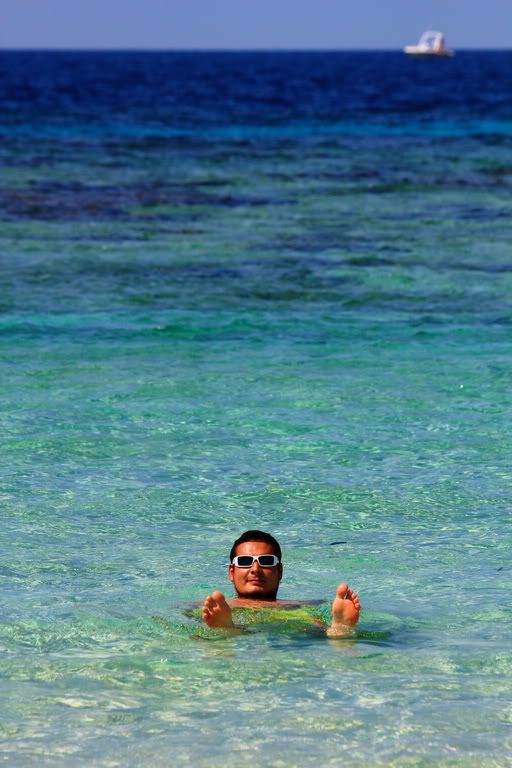 Living the good life
Water sufficiently snorkeled and sun burn acquired on back we went back to our little section of the island. It actually started to rain ever so slightly. We grabbed a quick bite to eat and then we went back to the hotel. Alberto started sorting out his pictures and I went for a kayak around the bay. The water was a bit choppy which made it hard to see anything but I still have a fun time kayaking around. Once it got dark we again hid in our room.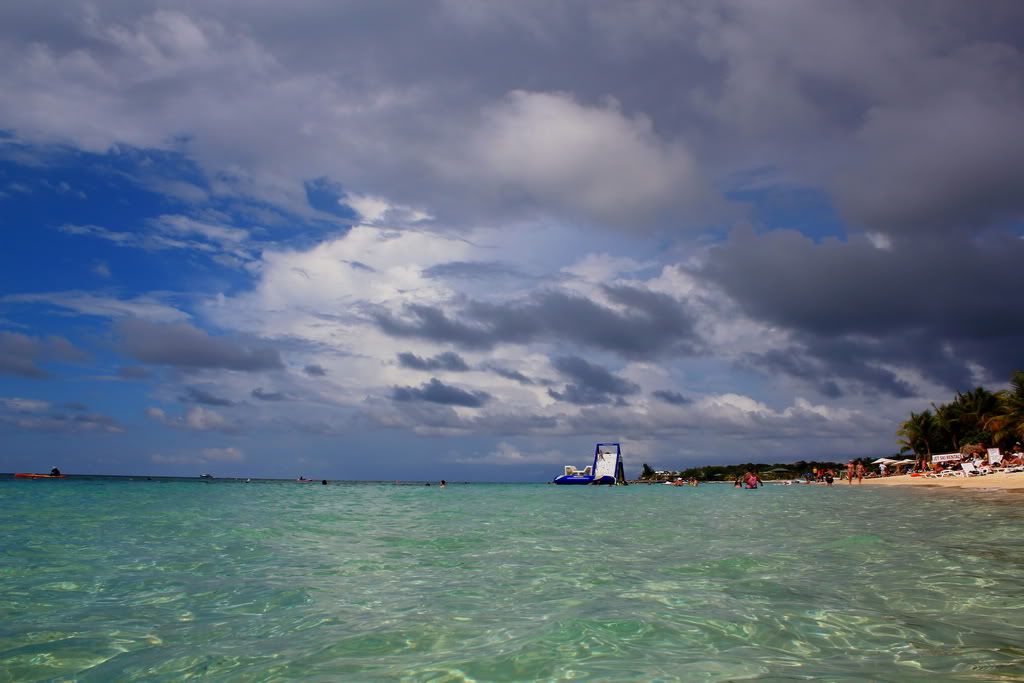 And then the clouds started rolling in