This morning we woke up with the sunrise and hiked out to the falls. It was about a 30min walk to the last (and most impressive) waterfall. There was an extra 1hr hardcore hike we could have done to the top but we passed. The last waterfall was my favourite waterfall of the whole trip so far. We were being sprayed by its mist when we stood at the lookout, which was kind of nice because we were sweating from the hike/humidity combination. The water was also a particular colour: it was pale. So that gave the experience a sort of uniqueness.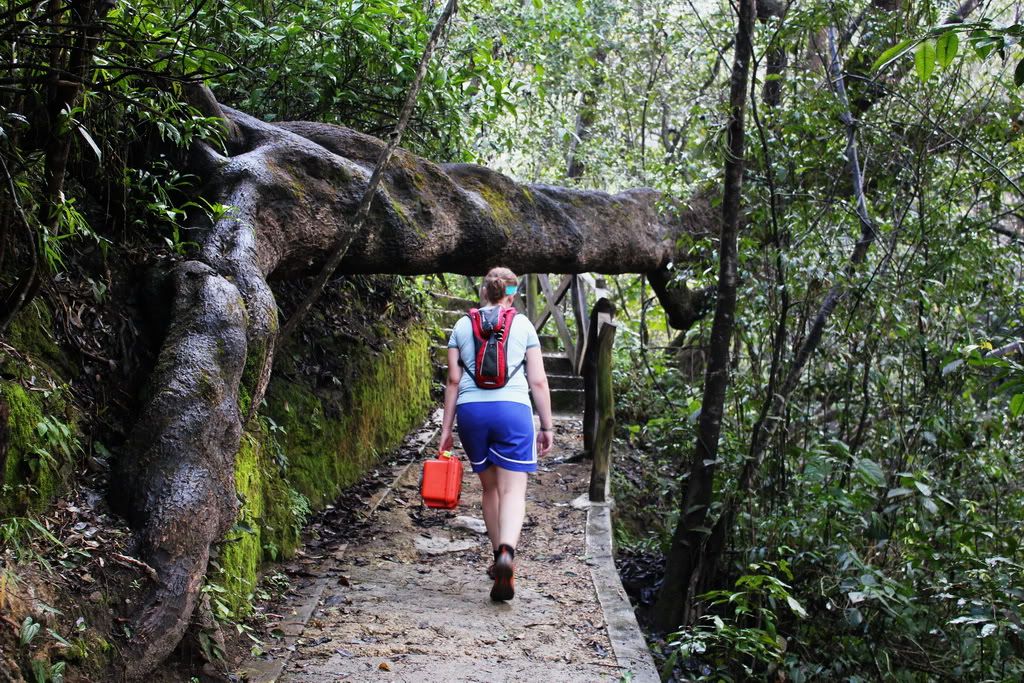 The hike to the falls (there were two on the way)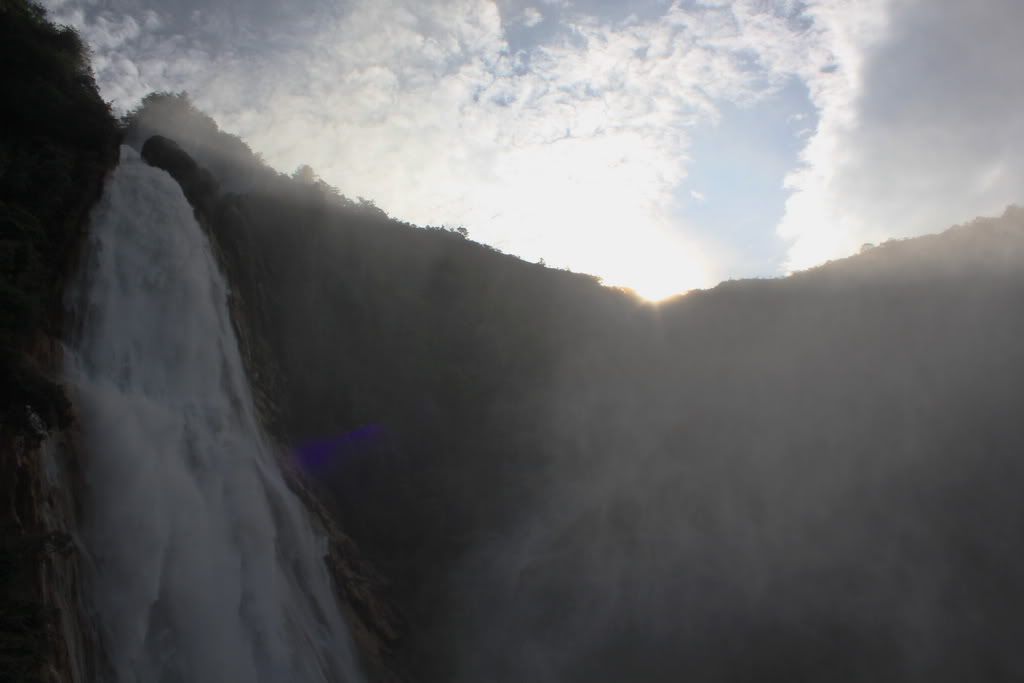 The big waterfall at the end. Velo de Novia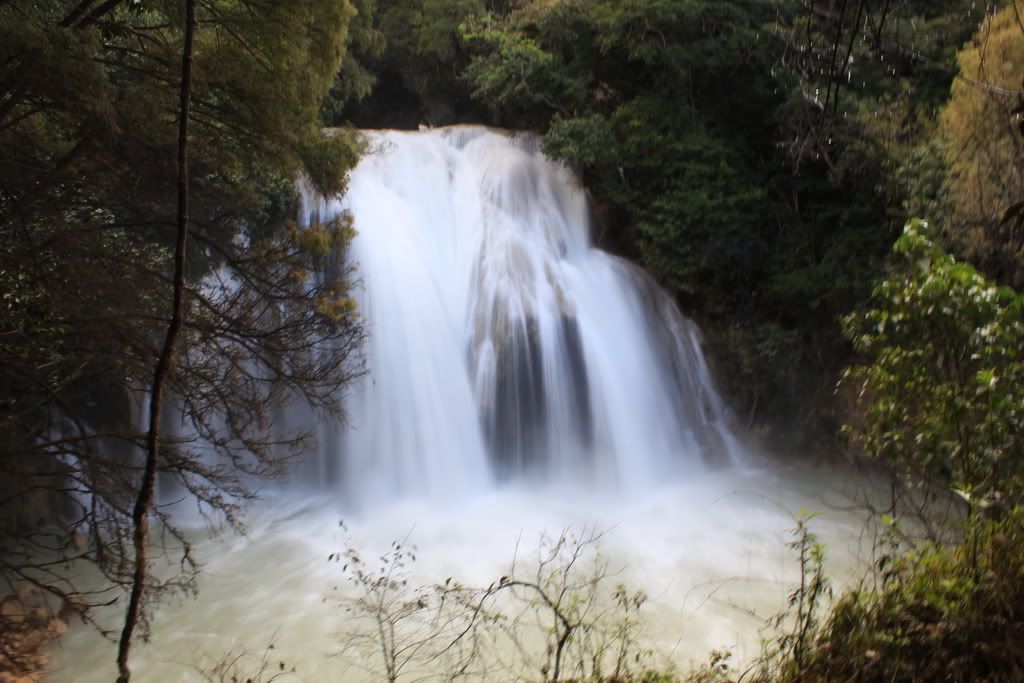 Other waterfalls on the walk
Once we returned from the falls we broke camp and headed for Palenque. We were now on the Ruta Maya (as specified by the Chiapas tourism bureau). The ride quickly cooled down to a lovely 20 degrees or so. Our first waypoint was Comitan. We got a bit lost as to which way to go, and after been shown several different ways and getting kind of lost again we made it to a small road. It was curvy with an unpredictable road surface; always a fun combination in Mexico. The next stop was Ocosingo. En route we were stopped by some guys looking for some some money. They had machetes and a rope across the road. Alberto paid them 1.5 CAD cause he didn't want to argue with them and waste time. At one point just before the rain got really hard there were tons of little frogs on the road. Poor guys were hopping to their death. We were almost run over by psycho drivers on this part of the route as well. We did not have an enjoyable day with mexican drivers. Today served up lots of excitement.
Once we reached Ocosingo we were on the tourist trail to Palenque and subsequently there was more traffic. The temperature also increased and we could tell we were in the jungle. Too bad the jaguar is endangered, it would be much cooler to see one crossing the road instead of a goat. We made good time and arrived at Palenque around 5pm. Just enough time to find somewhere to camp and eat. There were a few camping options but we chose to stay where I knew others had: Mayabell. It had a restaurant and nice touristy facilities. Once it got dark there were tiny light bugs flying around our tent. It was pretty awesome.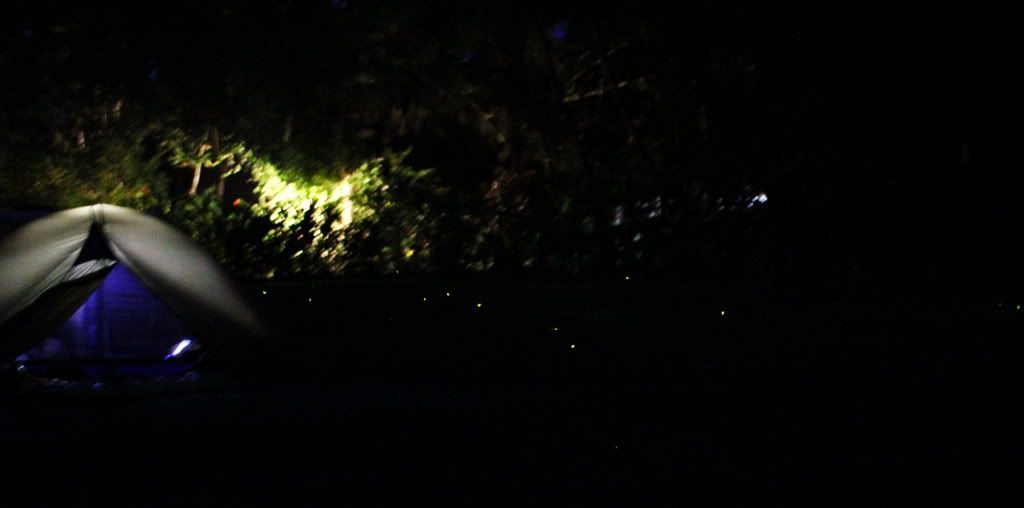 It's hard to see, but those tiny lights are the light bugs flying around