As we were having breakfast from our palapa we watched some spider monkies eating in the trees. We certainly got our money's worth watching the wildlife at the campground. We left Tikal in the morning and drove south with Angela and Daryll. Once again the view of lake Peten Itza was amazing. It was fun riding in an adventure biker posse, especially since Angela and Daryll are carrying tires which makes them look extra badass.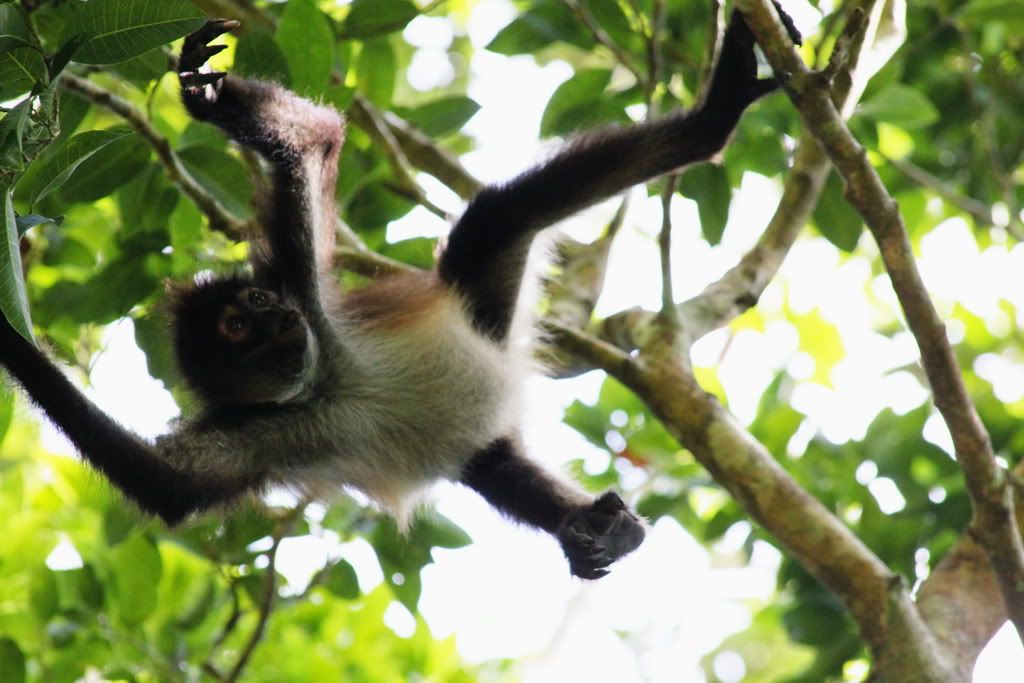 A spider monkey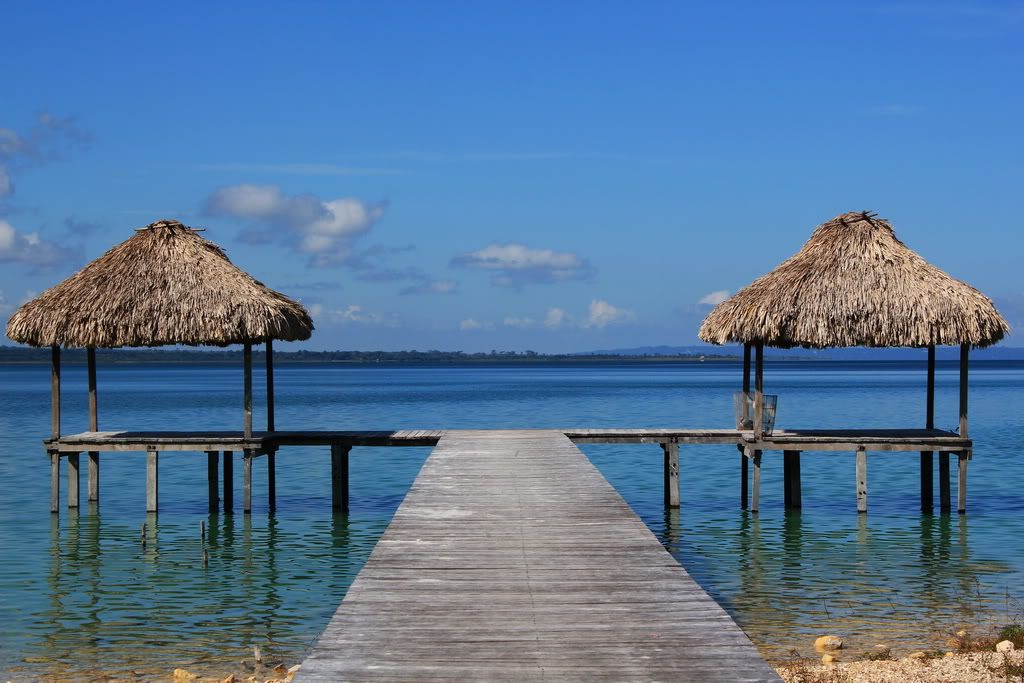 Lago Peten Itza in all it's glory
We only had to go a short way today (just south of Poptun) so we had reached our destination by lunchtime. We said goodbye to Daryll and Angela (since we were now going our separate ways: us to Honduras, them to El Salvador). We stopped in town to do some essential internet activity and then went to the ecotourism hotel Finca Ixobel. It turns out that they had cheap internet so our detour into Poptun wasn't necessary.
The goodbye photo
It started to rain shortly after we arrived (and it got quite hard at times) so we were happy to be off the road. The place was really neat: a real backpacker hang out. In fact we saw two young girls with large backpacks walking down the road when we arrived. The had amazing banana bread, of which I got my fill. There was a nice public area with large tables, hammocks and ping pong for people to gather. We spent most of our daylight hours there on the computer and talking to travelers.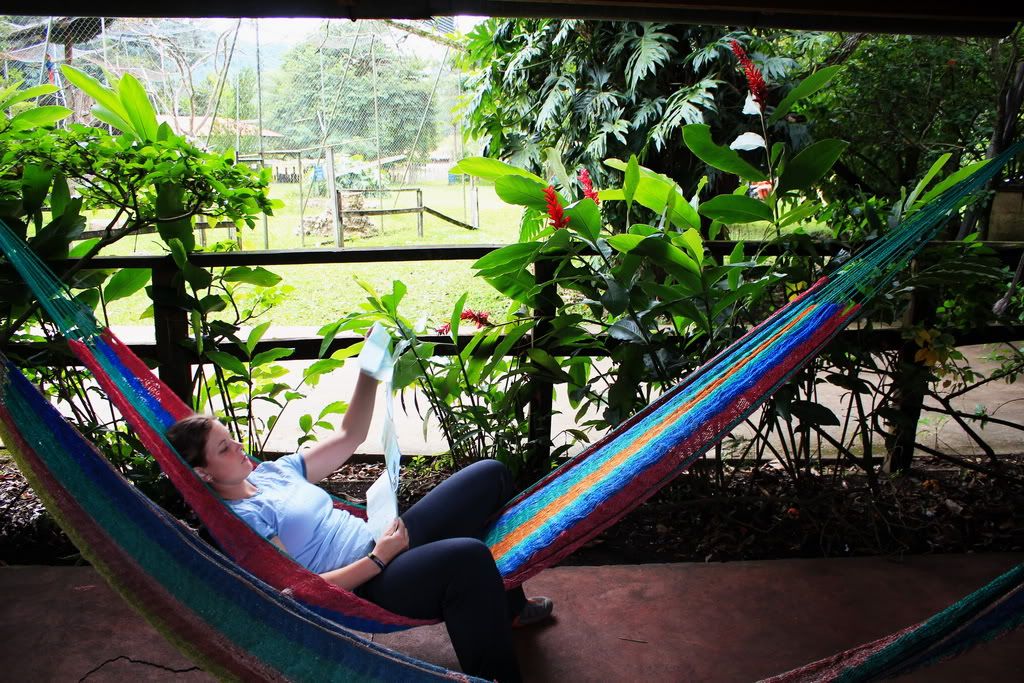 Enjoying the facilities and planning our route
When we set up the tent I parked my bike on the grass. Apparently when I got off my bike I stepped in an ant nest. There were a million small red ants running up my leg. Not a fun time, but I survived. When it got dark we went back to our tent to watch a movie. A poor little light bug was stuck between our tent and fly, but it was fun to watch. Overall it was a really cool place and very friendly, even the Parrot in his cage beside our tent said hello to me.