It was a bit of a late start because we had to do some improvising with Alberto's bike. Yesterday due to a large pothole his cargo plate was bent. So we had to do some fiddling with the packing system.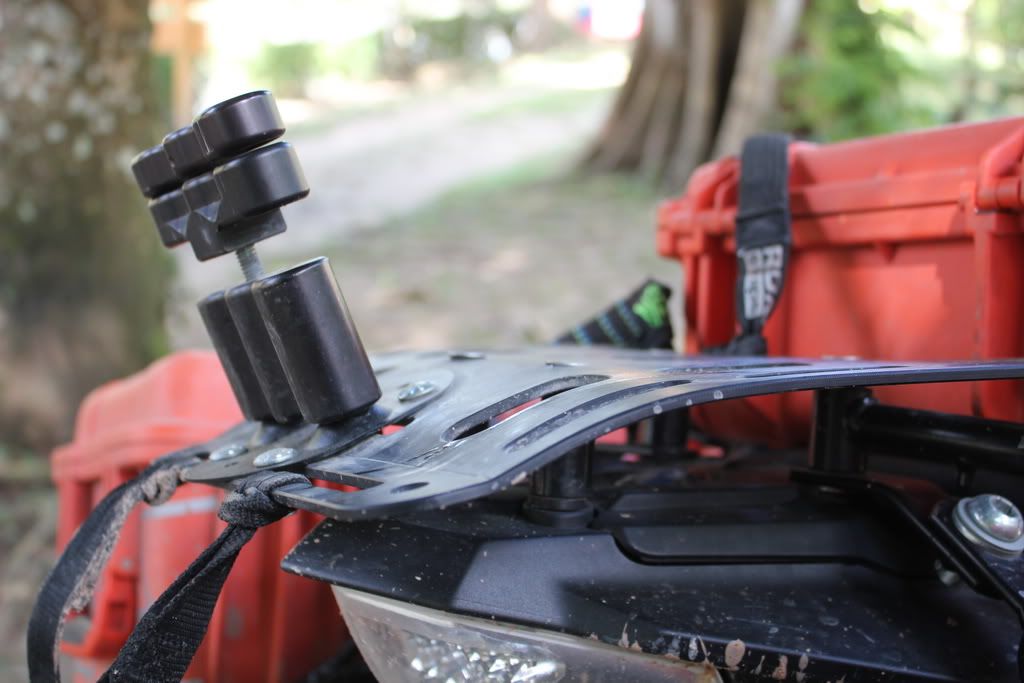 Alberto's sad cargo plate (he wasn't using it as designed)
Once we got underway the road was pretty good. Apparently the worst section was what we drove yesterday afternoon. We made a detour to check out the waterfalls of Las Nubes. Again the signage was a little confusing but we figured it out. Its about 10km of dirt road. It was fine for us today but I wouldn't want to do it after some rain. The falls were nice and we had lunch with a view of them. Oh and it was the best guacamole! We walked to the bridge to have a better view of the falls, but I still think my favourite is the highest at Chiflon.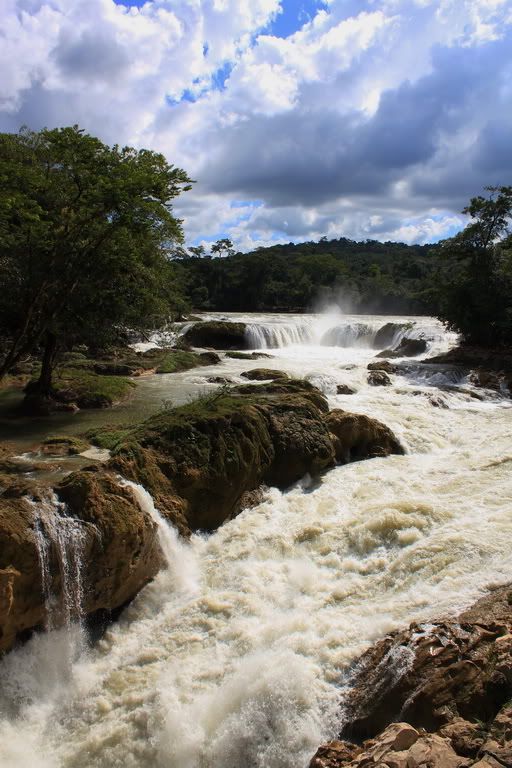 Las Nubes falls (view from bridge)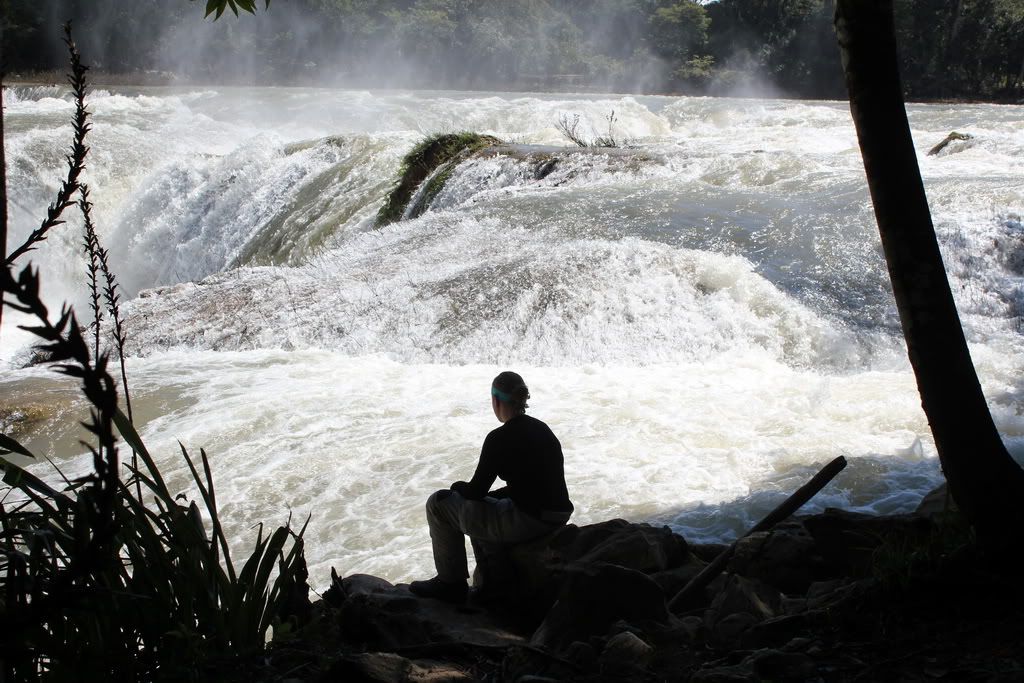 Up close and personal
Next, back on the road to Montebello. The road climbed up into the mountains, which was in our favor because it cooled down considerably. There was also an amazing smell from the jungle flowers. That one smell makes up for the other bad smells we've been exposed to in Mexico. The road was actually pretty fun because it was twisty and there wasn't much traffic on the road. Once we got into the Montebello National Park region it was a bit tricky finding somewhere to camp. We were sort of going around in circles for a while, but we found what we had been looking for in the end. The lakes are pretty (a nice colour blue) but I guess I'm not exactly awestruck because it looks very similar to most lakes you see in BC.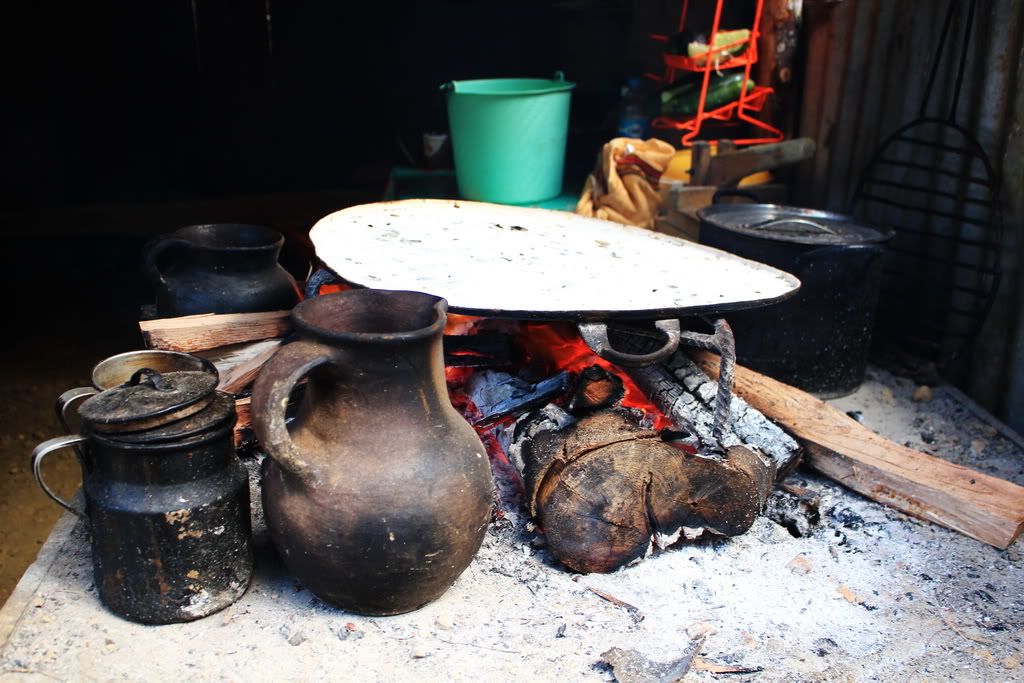 Authentic cooking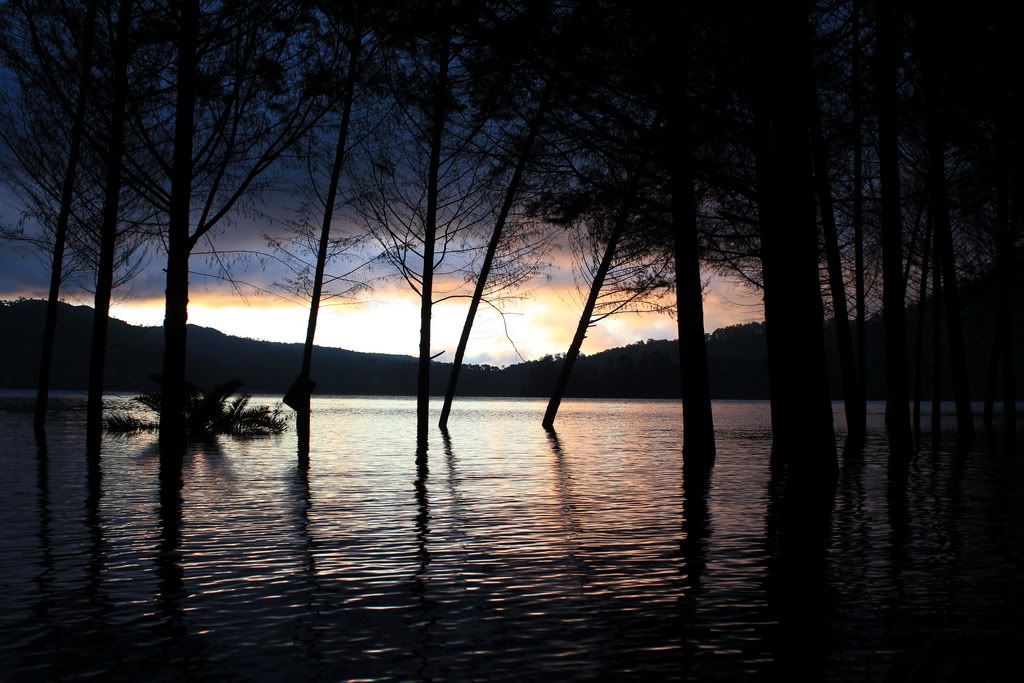 View of one of the lakes that make up the Montebello NP