Today we planned to go to Puerto Barrios. No particular reason just that it was on the ocean. When I did some research this morning I discovered that it was a bit of a dump so instead we went to Rio Dulce and met up with Daryll and Angela again. But before we left Finca Ixobel we had an amazing breakfast: Ixo Breakfast. It was so delicious. Being in Guatemala is great because there is orange cheddar cheese (unlike Mexico). I didn't realize how much I would miss cheddar cheese until I spent a month in Mexico.
On the road it rained on and off. It was a short ride and pretty uneventful. We were in Rio Dulce before we knew it. Finding Bruno's was pretty easy (after we got directions from the attendant at the gas station). It looked a little sketchy from the outside but once we got it, everything was good. There is a pool, a marina, some palm trees (where we are camped). It's a nice chill place to camp. Not quite goodbye yet, as we met up with Daryll and Angela again (who were camped in Rio Dulce).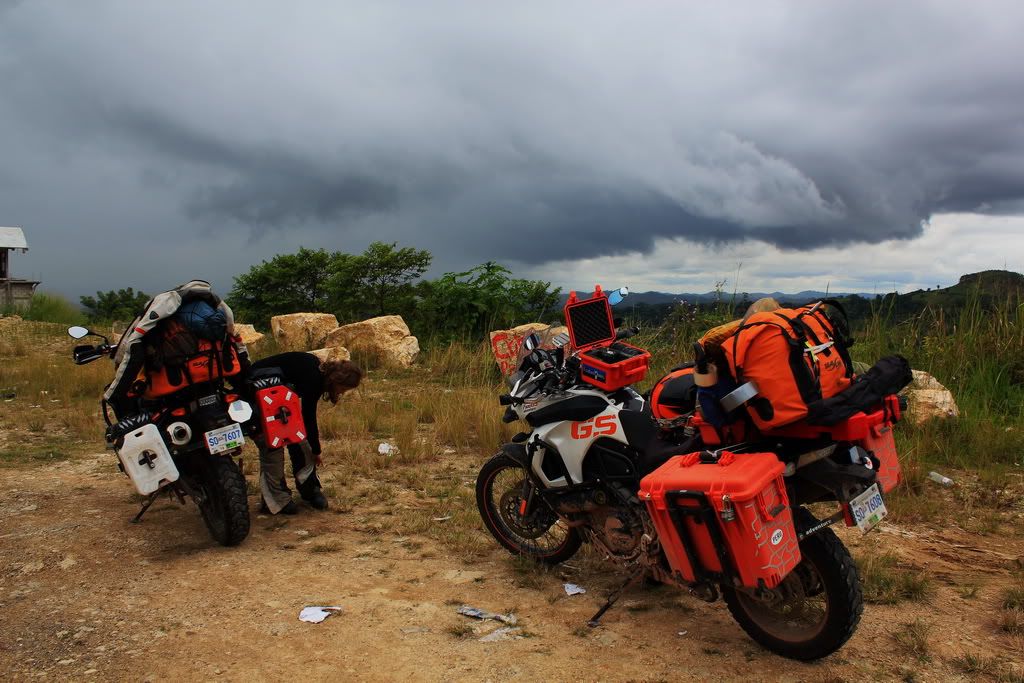 Getting ready for the rain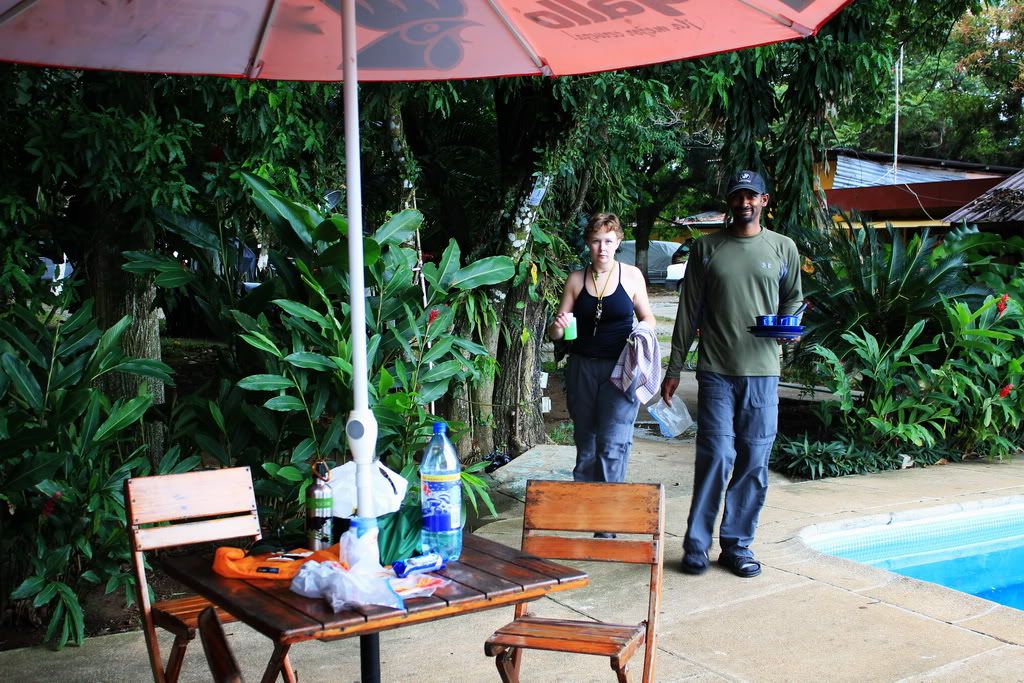 Stunned that we had found them again.
Once we got settled, we went on a grocery run into town. Then we spent the afternoon lounging around the pool. The weather turned kind of nasty so we hid in the restaurant (where there is a power plug). We had a fun time chatting it up and laughing the night away. We met an amazing Belgian backpacker who is doing the same trip only by back-packing her way south, all the best. We pretty much stayed there until it was time to go to bed.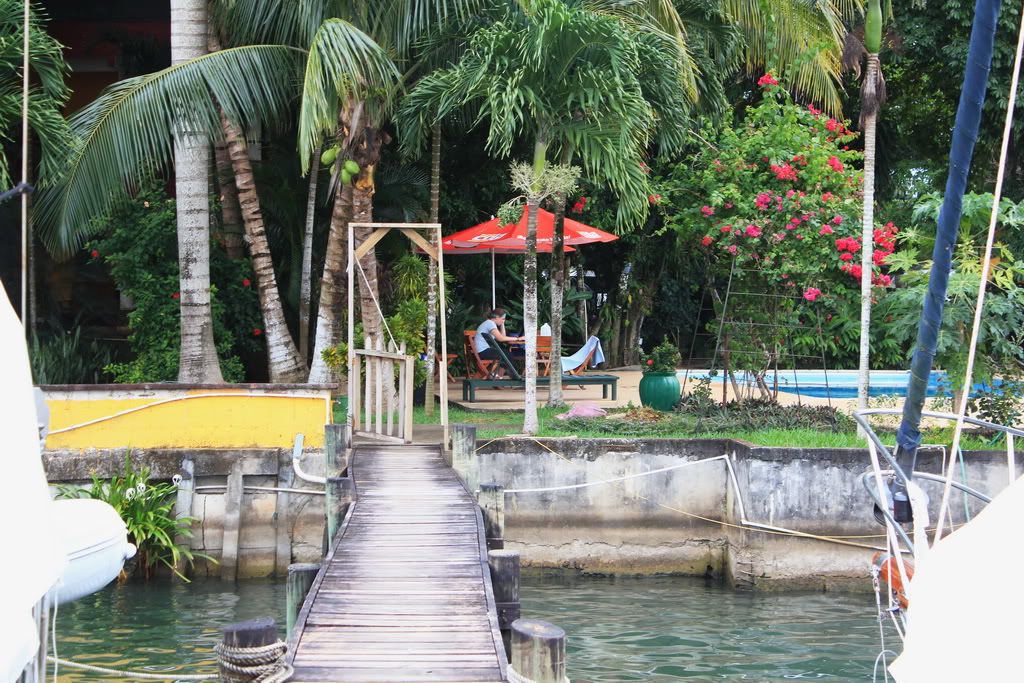 Bruno's camping area on the left