We decided to go wild and treat ourselves to a bit of luxury so we took the ferry to the Island of Roatan this morning. I was actually pretty excited just to take the ferry. I like riding my motorcycle but I do miss the ocean. We took the Galaxy Wave ferry; it's a fast cat. We sat on an outside deck which was really hot until the ferry got going and we got a breeze. The colour of the water was a bright blue but once we got out on the open ocean it was hard to notice. By the end of the ferry ride I was getting a little seasick. Catamaran ferries have to be the worst transportation for open water regarding motion sickness.
Trying to fight off motion sickness
When we arrived at Roatan there were two HUGE cruise ships docked at the island.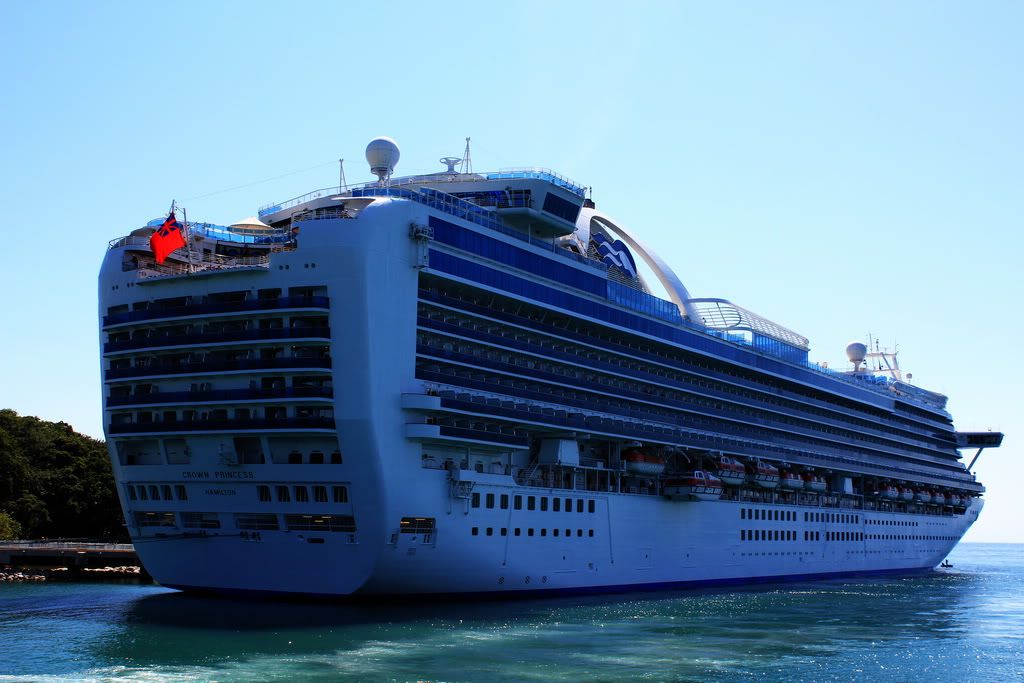 Massive
The water was amazing, and we could see the white sandy beaches. We took a cab from the ferry terminal to Posada Arco Iris (a hotel I had found on the internet). In situations like these it helps that Alberto looks Latino. He doesn't get the full tourist treatment and we can usually get a decent price for things like taxis. It was probably a 20min taxi ride to the village of West End (the touristy side of the island) where we hoped to stay. The hotel turned out to be pretty good, on the beach, not too pricey, good amenities, so we stayed.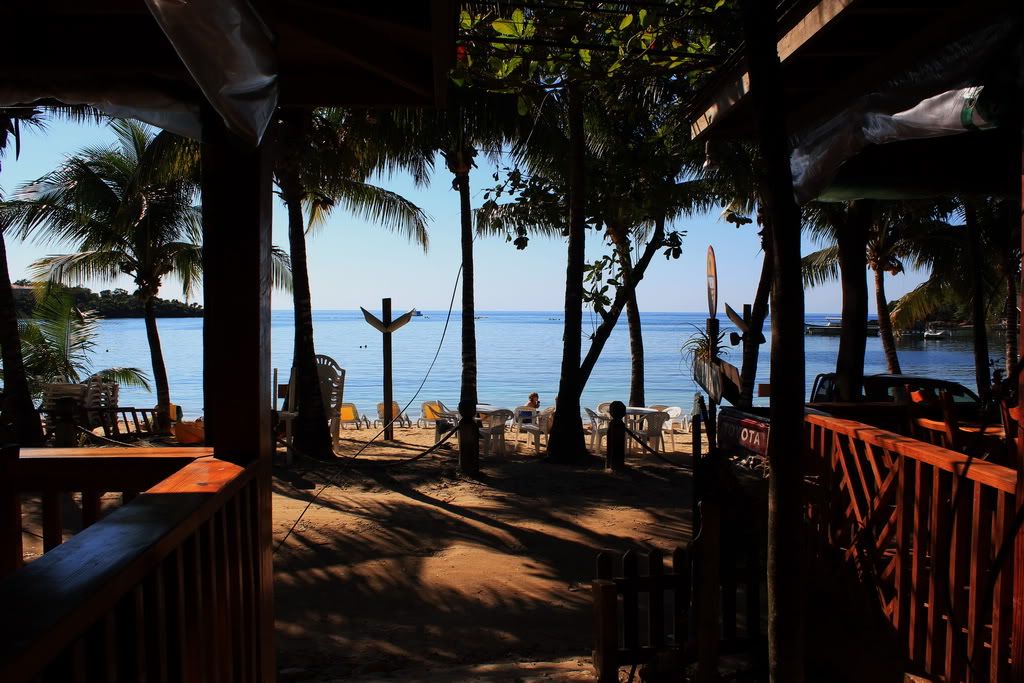 The entrance to the hotel
First things first we got changed, rented some snorkel equipment and went swimming.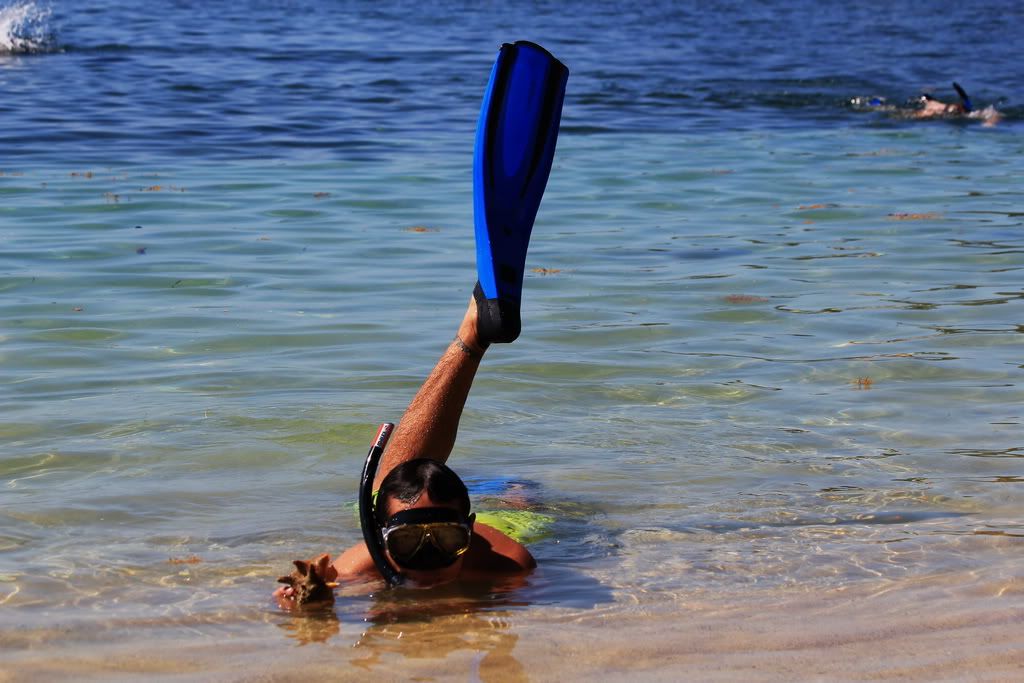 Look I found a shell
The water was warm and clear. Roatan boasts the second largest reef in the world so all we had to do was swim out from the beach a little ways and we were there. There were all kinds of fishes with amazing colours: blue, red, green, and yellow. We probably spent 1.5 hrs snorkeling the reef. It's easy to see why this island is a mecca for diving. When we came back to shore we walked into town to have something to eat. We chose a place that was right on the water (we're going all out on our vacation) so we could enjoy the view. After some food we checked out West End and then came back to our hotel. We went back down to the beach so we could enjoy the sunset.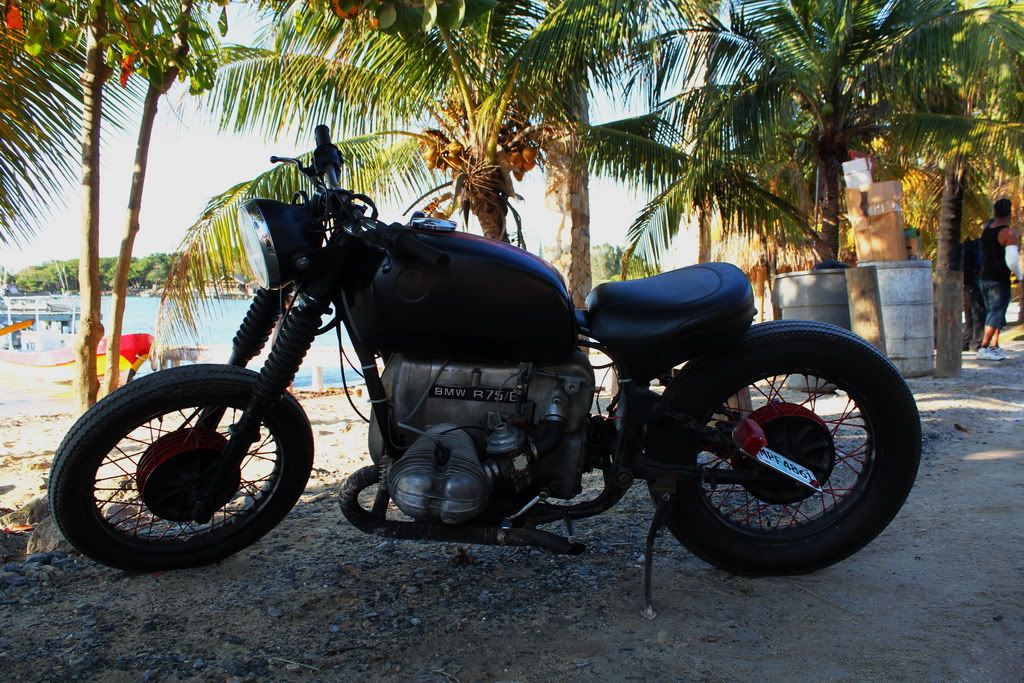 We found this bike on our walk around town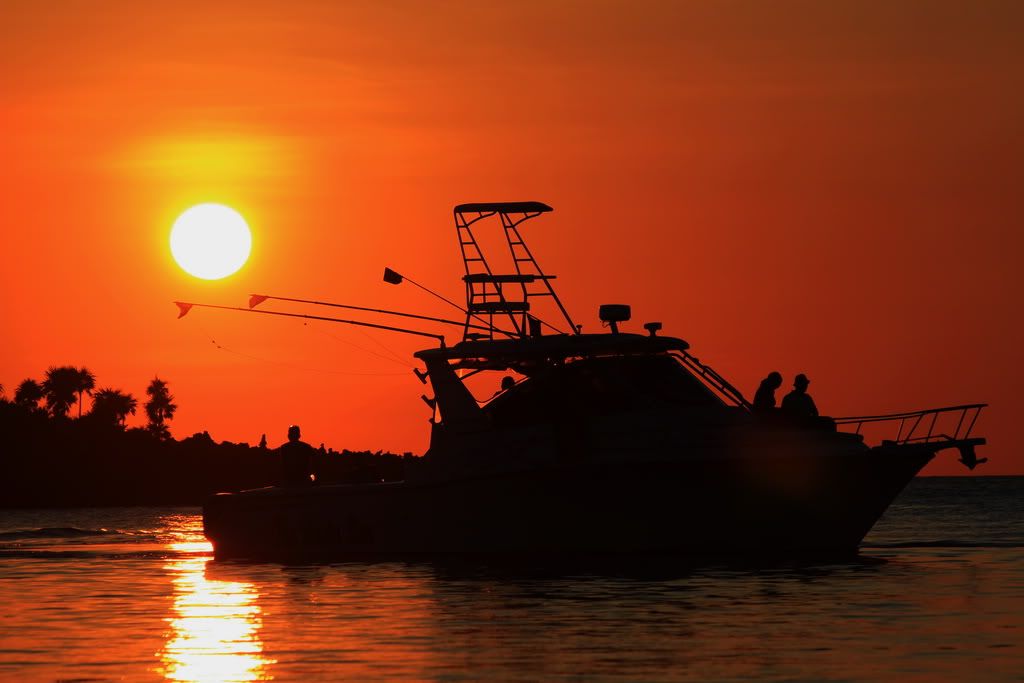 Sunset: when the boats have to come in for the night
Once it got dark we went back to our room to watch a movie. We aren't really nightlife people so usually when it gets dark we head back to our room anyways. The bugs were kind of bad though so that was another reason to seek shelter once it got dark.