After a quick breakfast we saw Aaron and Robert checking out our bikes so we went to say hello. After breakfast we went to see the ruins. It's a bit of a walk to get into the ruins (compared to Palenque anyways). You walk along different jungle paths of your choice (depending on what part of the ruins you want to see). It felt more like an adventure that way; there were also very few people there first thing in the morning. We saw the sights, took the photos and enjoyed the view from the top of Temple IV.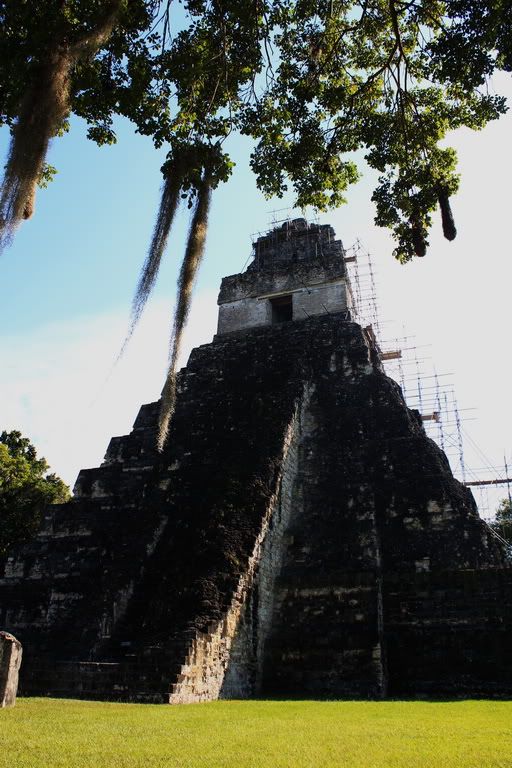 Temple I: Grand Jaguar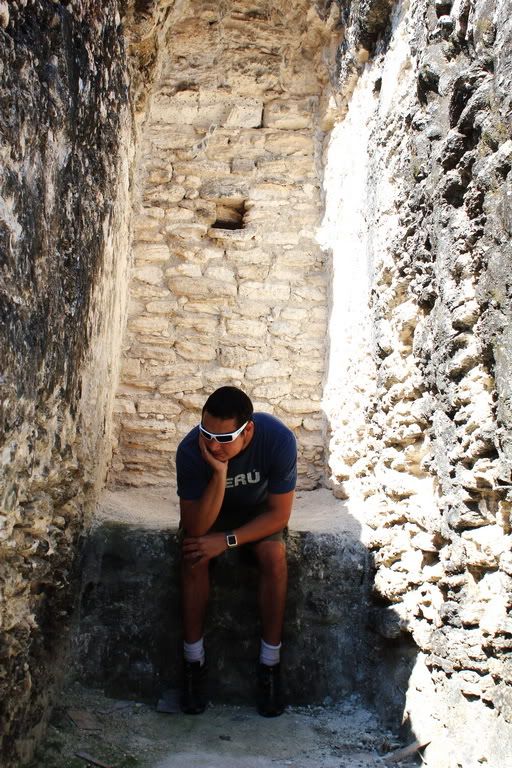 Having fun around the ruins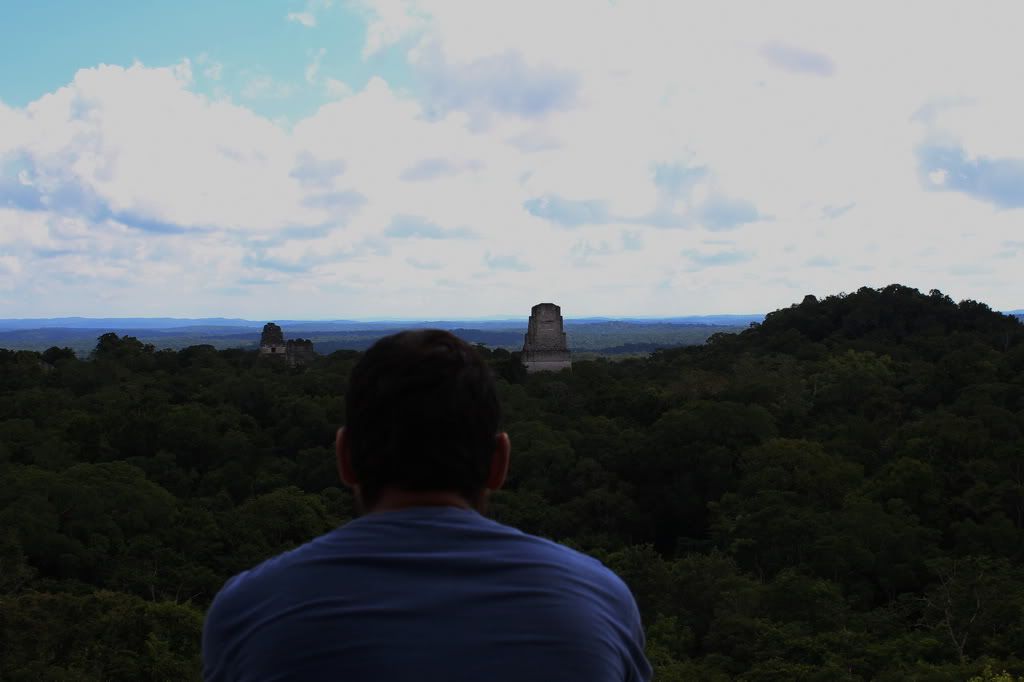 The view from the top of Templo IV
On our way out we saw Daryll and Angela, who had had a fairly adventurous day yesterday and didn't make it to Tikal as they had planned. They went to go explore the ruins and we went back to the tent for some lunch. We had pasta with the four cheese ravioli sauce. Sadly we didn't have ravioli to go with it.
When Daryll and Angela came back we just hung out at the campsite. During that time a troop of Coatimundi emerged from the forest beside our palapa and foraged in the nearby grass. It was quite a treat. We did some planning with the maps and made some dinner. Unfortunately when it got dark the bugs came out with a vengeance and that pretty much put a stop to the socializing. We all hid in our tents from then on.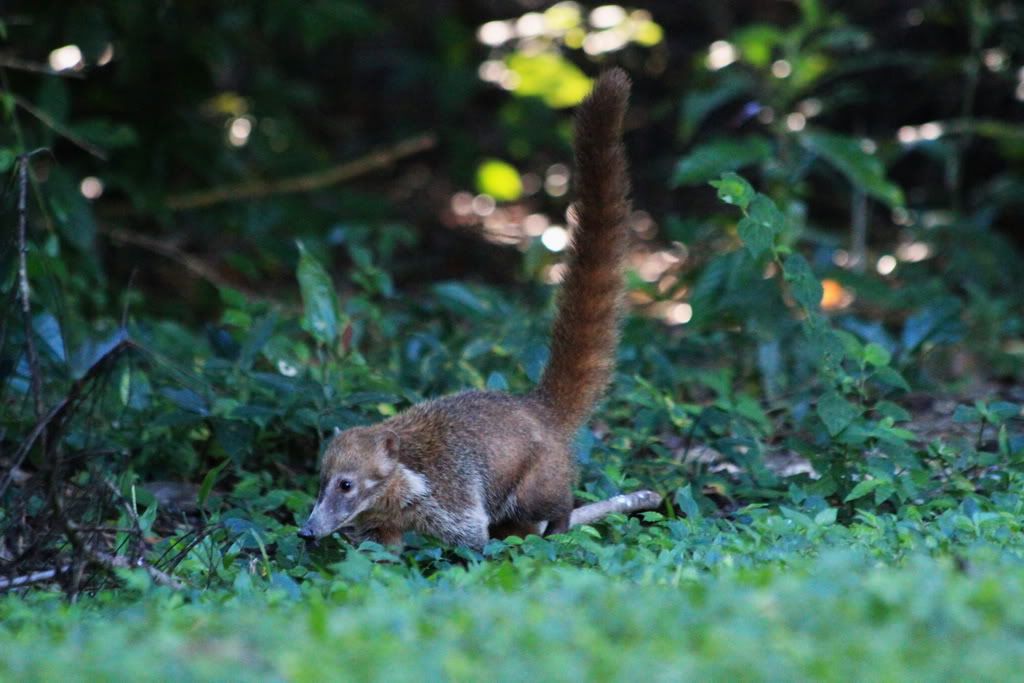 A tiny Coatimundi when the heard was grazing