The rambunctious teenagers staying at the campground felt the need to scream at 5am this morning so I was up a little early than usual. Also I think there were howler monkeys. I think that noise is one of the most difficult to sleep through.
It was a short ride off to the Nicoya peninsula and to the town of Samara. Once we got off the Panamerican highway the roads were narrow and pretty quiet. It kind of felt like we were driving somewhere in Europe, well except for the palm trees. One thing that stood out like a sore thumb was that we were the maniacs on the road now, not the other drivers. The aggressive driving habits we had adopted for the rest of Latin America were no longer necessary. There were several one lane bridges on the road to Samara and the opposing traffic actually yielded to me, my socks almost fell off, so we mellowed out our driving a bit.
We stopped for Pollo Campero in Nicoya just for old times sake. Sadly the menu wasn't the same as in Guatemala. And kids don't be fooled, there's no free wifi in Costa Rica.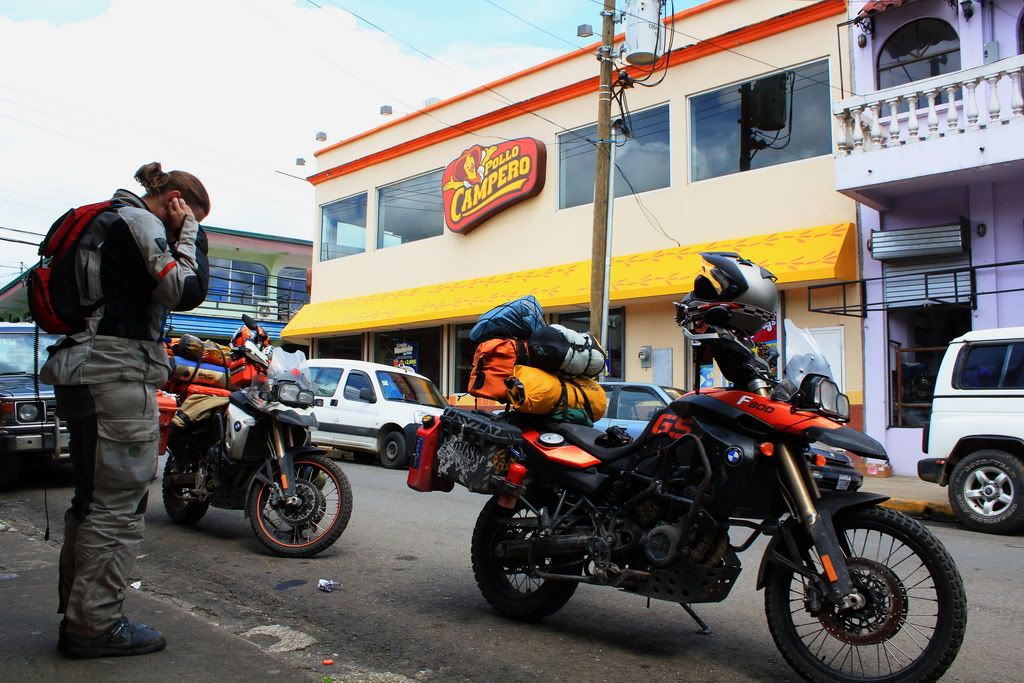 Pollo pitstop
When we got to Samara we asked the police where to find the campground I had heard about. They told us where it was, and that there were lots of thieves in that area (we weren't robbed thankfully but we kept a more careful eye on our tent). We checked it out. It was right on the beach, had some nice cocos and the bathrooms were of satisfactory quality. Alberto did his thing: body surfing in the waves and I did my thing: went for a walk on the beach in the rain. We spent the afternoon at the beach or hiding in the tent when it rained. In the evening when the rain had stopped and the sun was going down, the ocean was filled with surfers.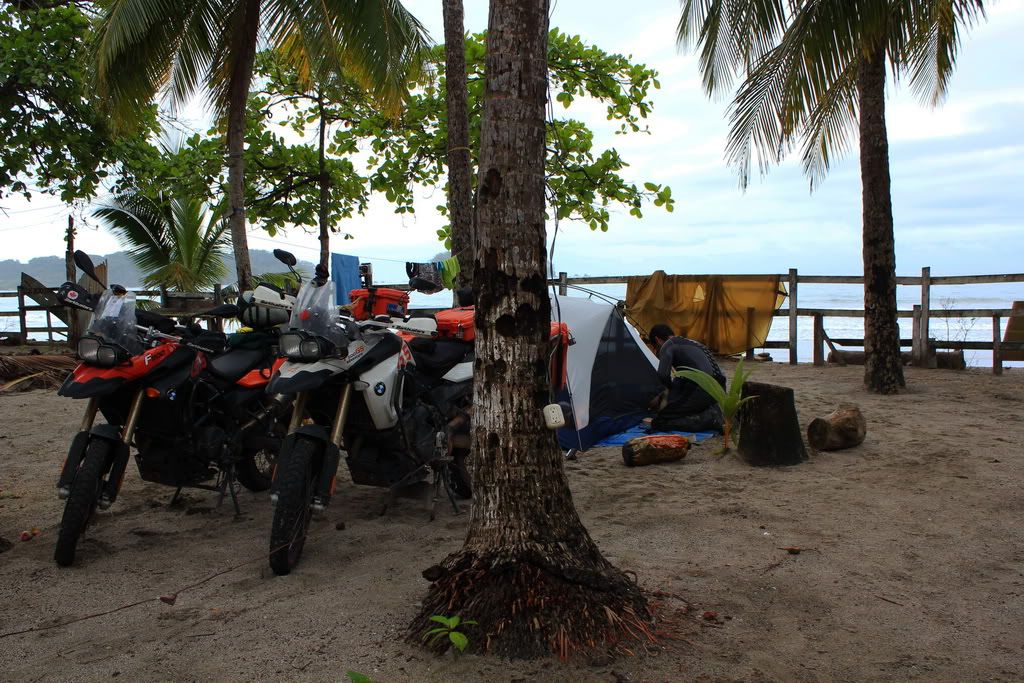 Out spot, with the beach behind
I enjoyed watching the surfers