It was somewhat sad to leave the apartment. We had made it our home and we quite liked being there. But the road south beckons and we must go, but first North to Santander.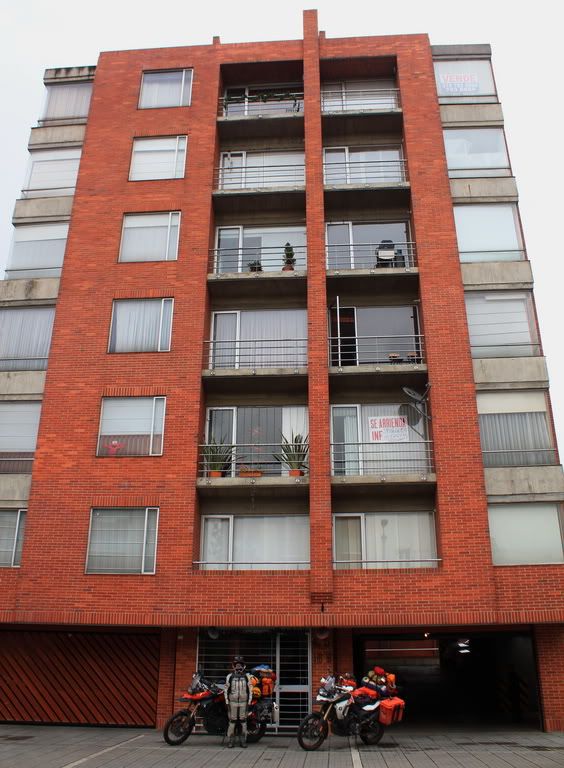 Saying goodbye to the apartment
We had consulted the map beforehand so we had an idea of how to leave Bogota. We managed to make our way out but the route out was crazy. It was three lanes, with no lines identifying the lanes so it was a free-for-all on traffic. Also I noticed two uncovered manholes. I would hate to drive over or into one of those.
At the first toll road we found out that bikes don't pay. Mexico take note! There is a little path on the right for bikes to bypass the gates (no sidecars allowed). The first one we went through had a wall on one side and posts on the other. It was a bit of a tight squeeze for Alberto. After that though the lanes were all in the open and it was not an issue.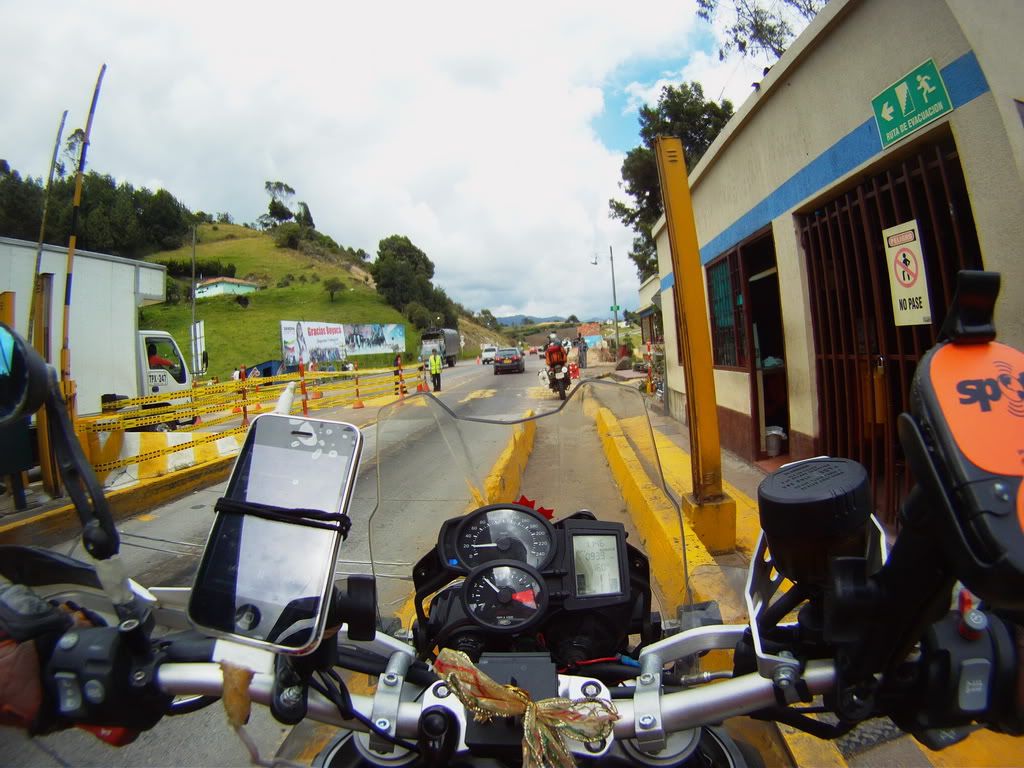 Getting around the toll booth
There were lots of Police and Military checkpoints but we were not stopped at any of them. The scenery and the road was amazing. One day into riding in South America and it is already better than anything we rode in Mexico and Central America. Next time I'm shipping my bike straight to Colombia, haha.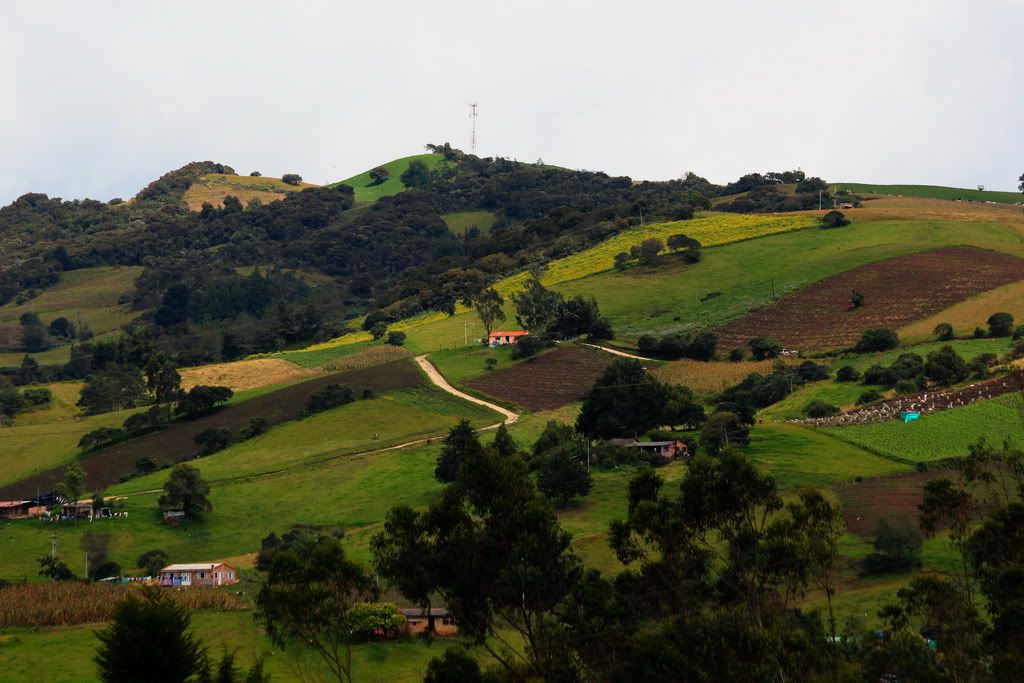 Farmscapes near Tunja
We had read about some camping more or less on the way but before we could get there we saw a sign for camping on the road. We checked it out and it was PREMIUM camping. It was a recreation complex. It was expensive for camping I guess, but if you factor in the facilities it was not bad. In particular Alberto took advantage of the 2 swimming pools. It was nice to be camping again, and there was only one other tent besides us.
Our first camping outdoors in Colombia