We are back and with plenty to say. A special thanks to Mike who brought us a fresh computer from Canada.
Last night the stars were amazing. They were so bright and numerous. It improved an already perfect camping experience. When I woke up I could instantly tell it was a beautiful morning. The sky was completely blue, and it has been a long time since that was the case. So, what the heck, we stayed another day. After a quick breakfast we went down to the beach to take full advantage of our extra day.
The waves were bigger today than yesterday. Alberto was having lots of fun in the ocean and I was even starting to learn a thing or two. Once we got tired we came out of the water, rinsed off and relaxed in the hammocks in the Ecovenao palapa that was on their private property overlooking the beach. Oh it's a hard life. While we were relaxing our Dutch friends (Tino and Eva), and some of the other backpackers from the hostel, came down to the beach. So we went back in the water with them. Eva and I were attempting to body surf; I kinda suck though. We had fun nonetheless.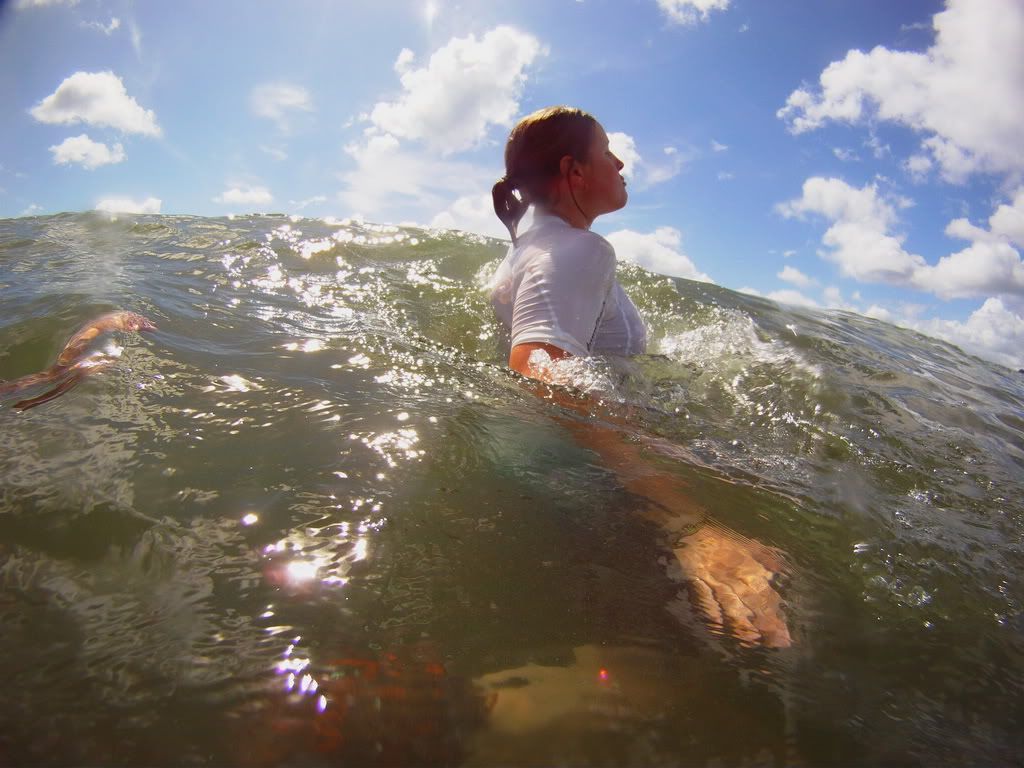 Enjoying the waves
At lunch time we came back to the tent and dropped our things off. We walked down the beach to another resort to have some lunch and catch up on internet activities. On the walk home the tide had come in and there was a spot where a creek meets the ocean. It was so deep it was above my belly button. I had to hold our computer above my head to traverse the creek.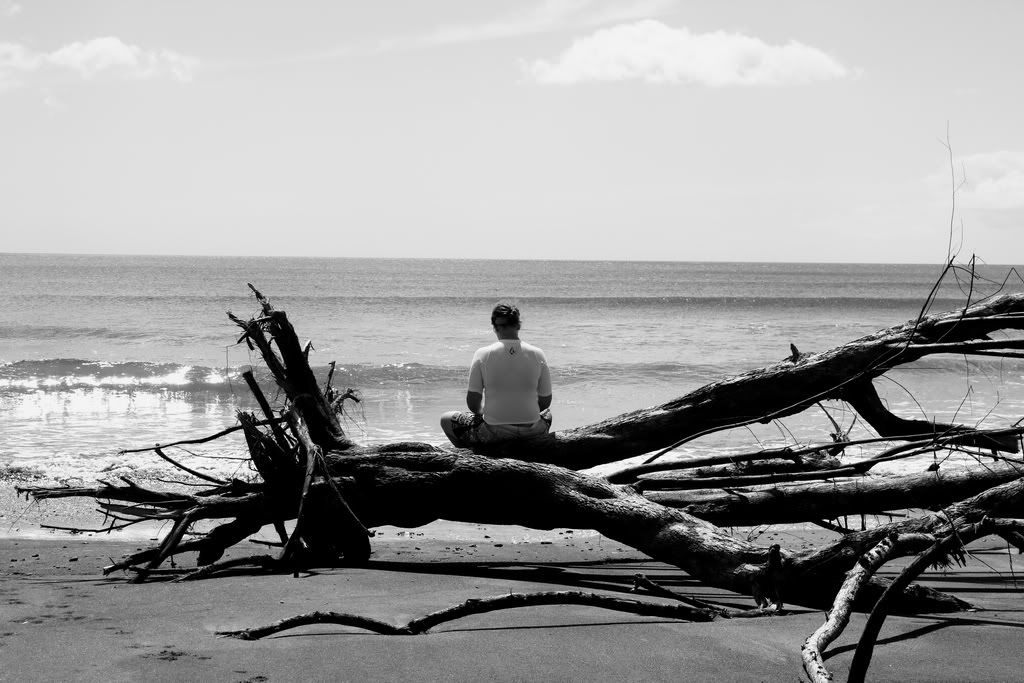 Enjoying a relaxing day
We were settling down for the night, watching a movie in the hammocks when it started to rain. We quickly ran into the tent and that's when it happened. Something happened to chicha (our little netbook sponsored by grandma). I don't know what, or how, but her screen was broken. Que lastima! Being technology dependent people this was a crushing blow. What were we going to do? We started planning our strategy to get her fixed. These are the times when you long for the conveniences of home.