It was mother's day today and therefore a holiday. Lots of places were closed and the streets were eerily empty. It was also raining so we didn't have ambitious plans for the day. We took a cab to Punta Pacifica (where there were lots of new buildings and developments) to check out Trump Plaza. The area was dead, and there wasn't really much to see. Some very fancy houses though, which the cab driver told us were mostly owned by people from Venezuela and Colombia.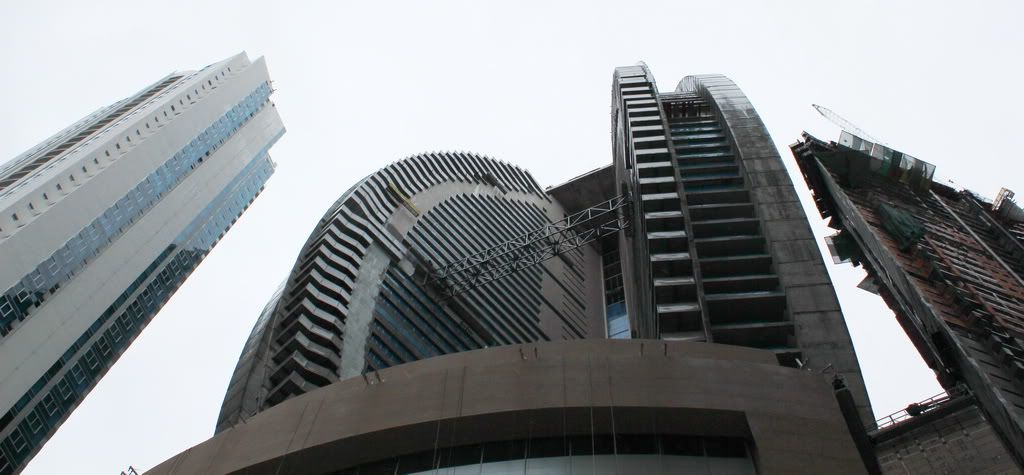 Trump Plaza in the fancy part of town
What do gringos do when it rains? They go to the mall. That's where we went. Back to the mall. It was less busy than the previous day we were there, thankfully. We didn't really have a plan in mind we just wandered the mall. We did some minor shopping and then came back to the hotel.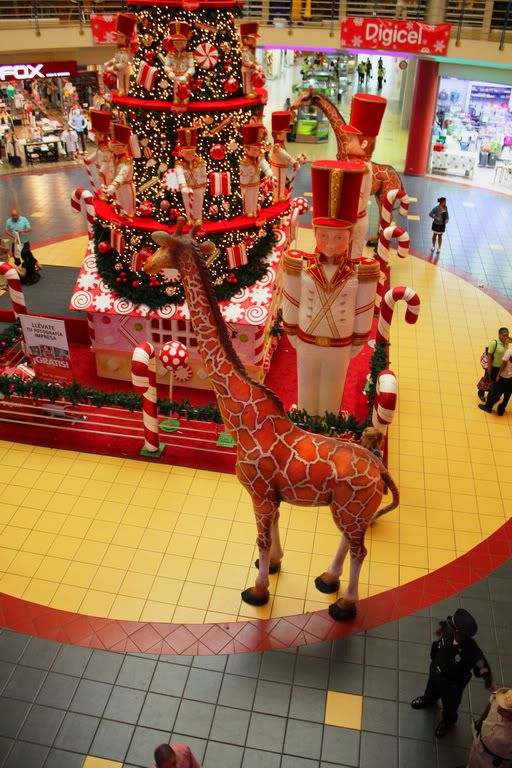 There is a strange theme of Giraffes in Latin America
It was a pretty uneventful day, other than hearing on the news that the Canal had to be closed due to severe rains.
I was getting excited to catch our boat though. I haven't been sailing since my grandparents sold their boat and Alberto has never even been on a real sail boat before. We had booked our place on the boat (Fritz the Cat) way back in November so this was something we had been looking forward to for a long time. It was exciting to think that tomorrow we'd be floating on a sail boat around some beautiful Caribbean islands. It's like the sailboat magazines my parents had when I was a kid.