We decided to spend two nights camping at Ecovenao so we could have a break and relax. Plus the sun was now out and we wanted to take advantage. First though we had to get some groceries so we took my bike, two-up , and went further south to a small little town where we were told we could find a tienda. It was a really fun ride. The scenery was amazing: tiny pointed green hills and coastline. It was also fun being pillion, it took me back to my youth.
The sun is out!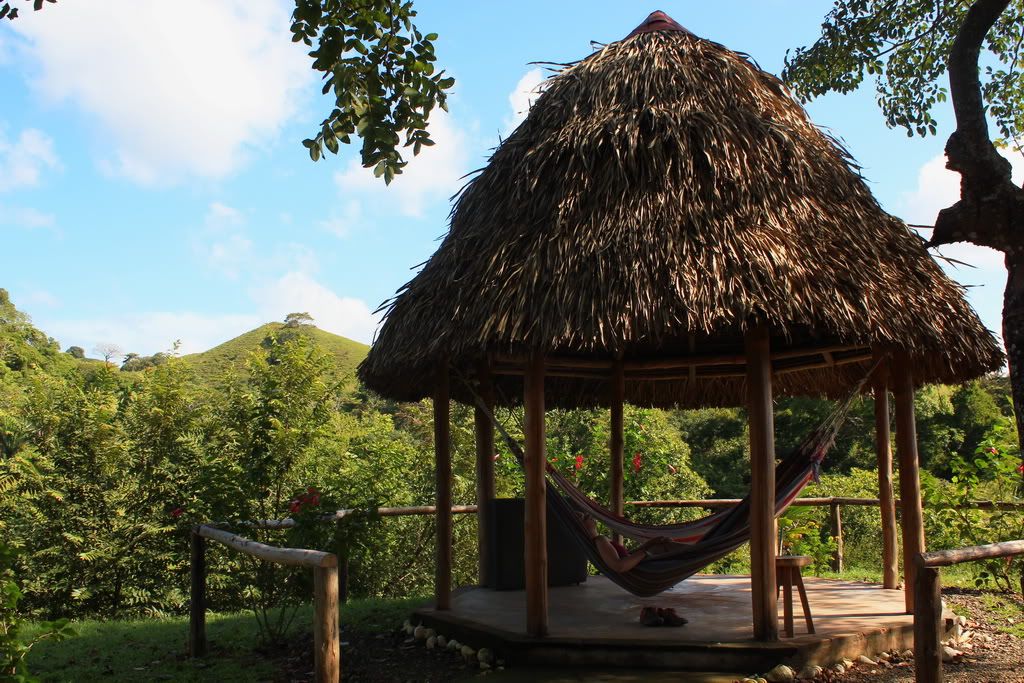 Serenity
Once we had fixed ourselves some breakfast we indulged in some hammock time. The great thing about this beach, and what makes it better than any other beach we've stayed on this trip, is the climate. It's sunny and hot but there is a nice cool breeze which keeps things pretty much perfect. The next order of business was heading down to the beach, a 2min walk from our tent.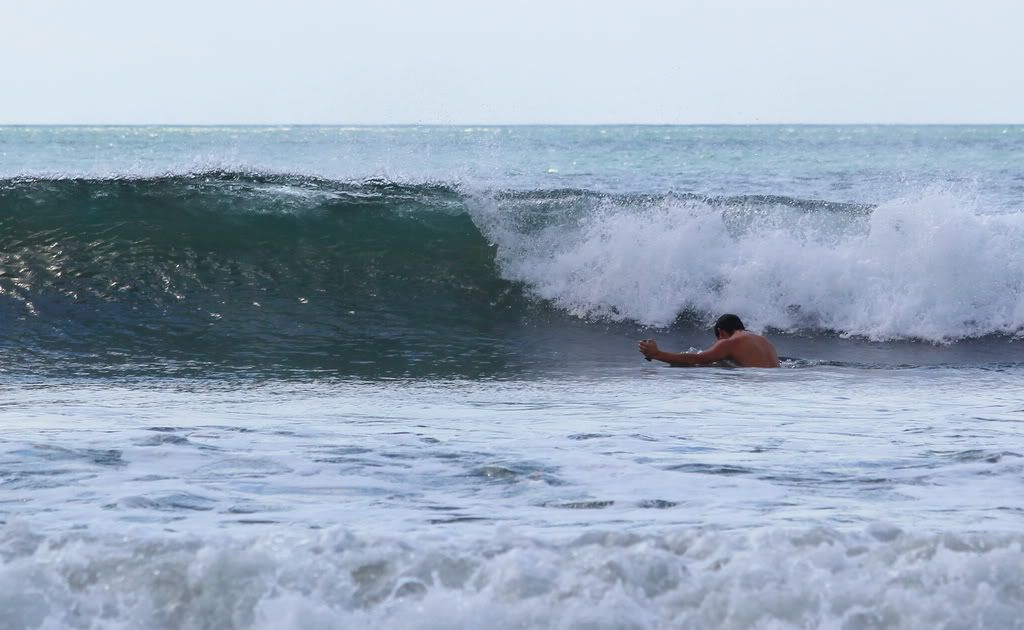 Alberto enjoying the waves, camera in hand
The ocean is beautiful blue colour and not that dirty from sand. The waves look nice, though I'm no surfer, and the water was cool enough to be refreshing. We played around in the water for a while and then went for a walk on the beach to where all the surfers were. We relaxed and watched them for a bit before coming back to the tent to make lunch.
Some surfing action
We pretty much just spent the rest of the afternoon relaxing in the hammocks. We met a nice couple from Holland, Eva and Tino, when we were making dinner. So we had a good time chatting to them before we went to the tent for the night.