So the service light on our bikes came on at 10,000kms. This was somewhere in Mexico, maybe? Hard to say. We had planned to get our bikes serviced in San Jose Costa Rica but with the combination of shock from high prices in the country and the shop being closed we blew off that plan. We were on a deadline to catch a boat so getting it done in Panama was out of the question as well. This left Colombia. So we planned to get our service done in Medellin. We had planned to go to Medellin from Bogota, but one thing led to another and we ended up doing a lap of Colombia first. So here we are with 20,000 kms on the bikes and finally getting the 10k service done.
We got up early and left the hostel before 8am to go find Ruta40 (the BMW dealer). We had the address, and had a plan on how to get there but these things never work out quite as planned in big cities. We got hopelessly lost trying to find Cra 43A. We wasted almost an hour to find Ruta40, and to add insult to injury when we took a cab ride home it only took 10min.
It is a proper bike shop, and I was eagerly looking around to see if there were any Christmas presents I wanted to gift myself. They sell a decent map for all of South America if anyone is looking. The service department graciously took our bikes in despite the weird looks due to the service being long overdue. Despite their busy day they thought they might be able to finish our bikes today. Bonus for us.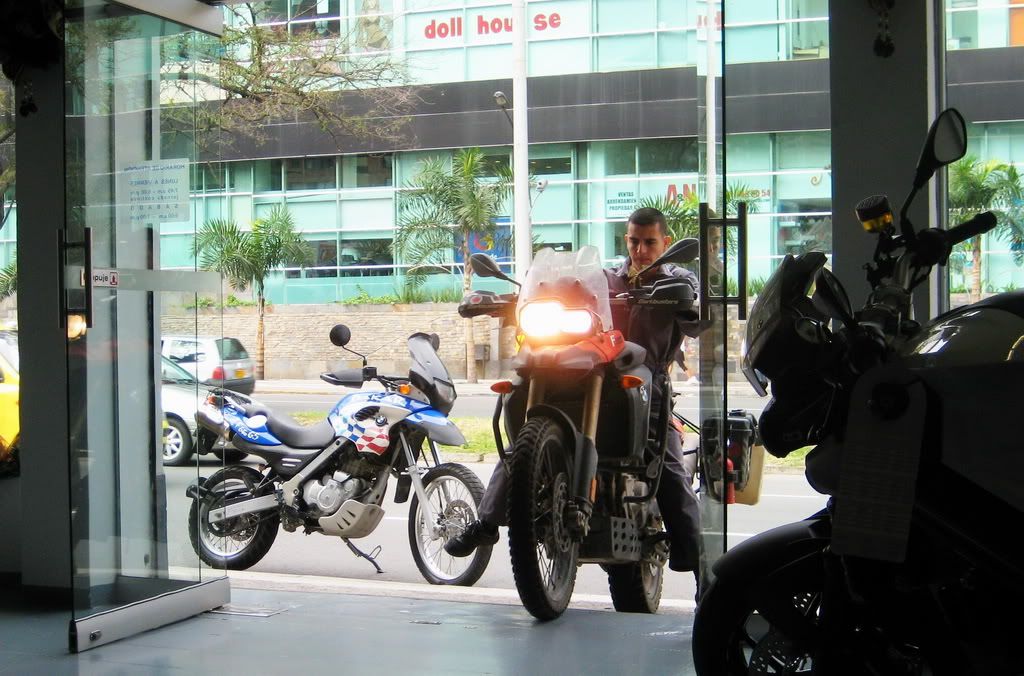 The mechanic having a hard time muscling my bike into the shop
We went back to the hotel and hung around while we waited. At 4:30pm we got in touch with Ruta40 and yay our bikes were ready to be picked up. I got a new rear tire despite the fact that I still could get a few 1000kms out of my current tire. We are heading back into dirt riding territory so I figured this was as good a time as any to put a new tire on. Alberto of course likes to push the limit so he is continuing on with my old tire and will change to a new one (he is now carrying) at some point. Oh and the bikes were spotlessly clean when we got them back, I guess we have to go get them dirty again. The thing about having a clean bike is that you can see all the scratches and scars; boy I've really beaten up my bike. Even more incentive to get it dirty again.
We'd like to thank all the staff at Ruta40. It is an excellent bike shop and better service than I get back in Canada. For those who have gone before us, you are right their service is impeccable. If you're not in need of BMW related things try Moto Angel as well in Medellin. I think for ~450 CAD we got our services done and new back tires for both bikes. I think my first service in Canada was over $300.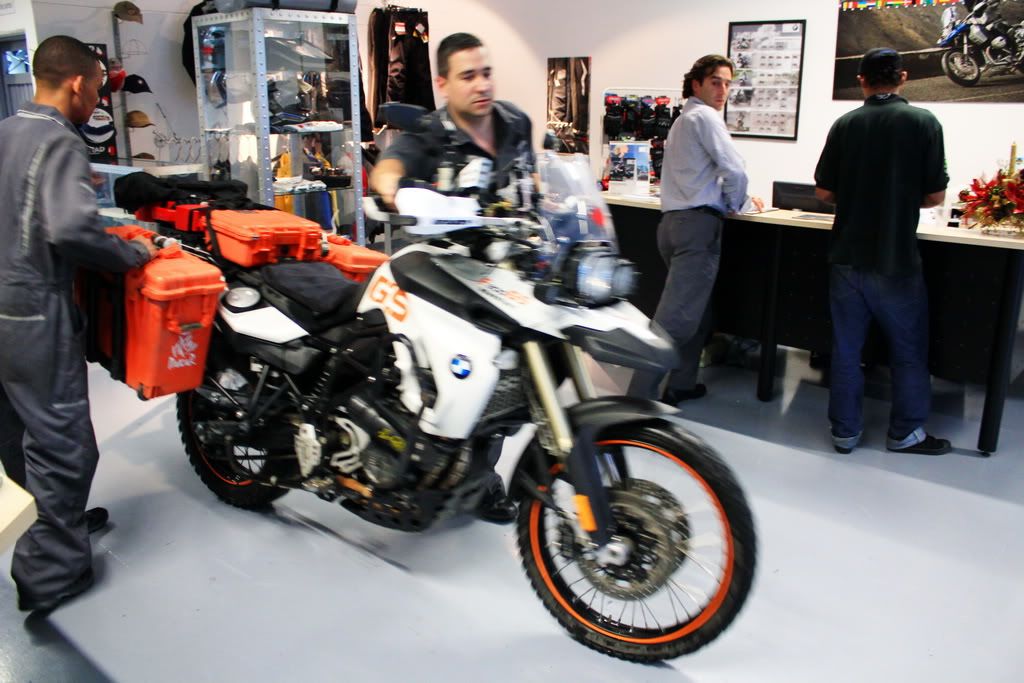 Alberto's bike ready to go
We were leaving the shop at 6:15pm and it was dark. The Christmas lights were amazing though. We of course got lost; driving in cities at night isn't all that fun. We eventually made it back to the Hostel, but again it took about an hour. Oh useful GPS how you elude me.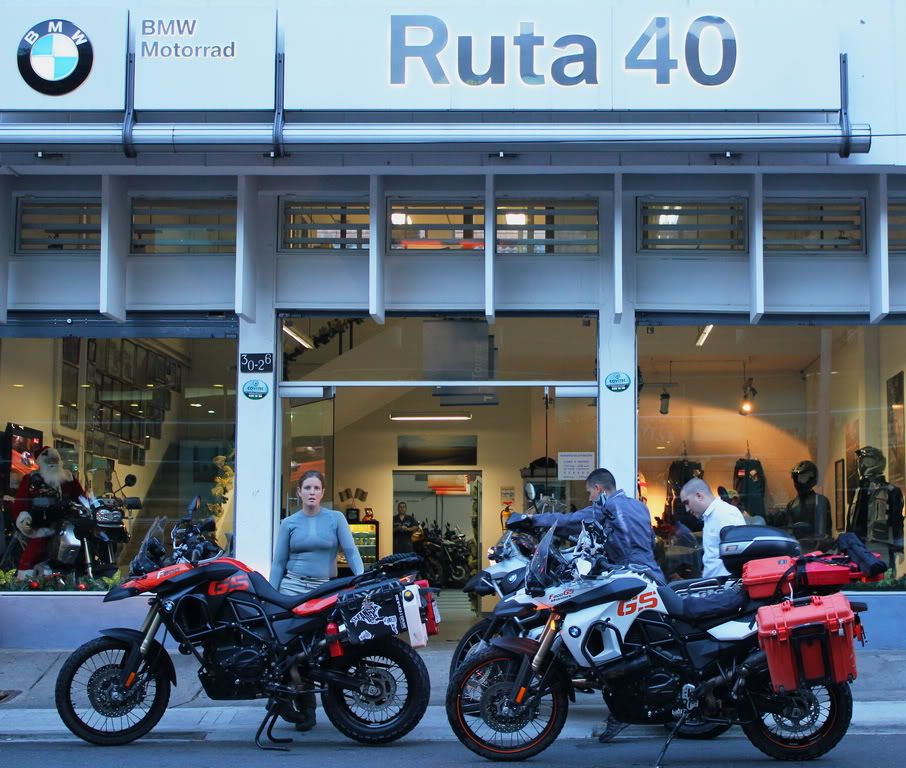 Ready to go