A fix to our problem. A friend of ours was coming from Vancouver to Colombia in a few days time. He agreed to buy us a new netbook and bring it with him. This was an ideal solution because he could buy the exact model and then we could hopefully just do a hard-drive switch (eliminating the painstaking task of transferring everything to a new computer). With that sorted and no longer a worry we decided to be tourists.
First we needed to find a cheaper hotel since we were now going to stay in Panama City for a while. I had wanted to go north to check out the Gatun locks but our cab driver the previous night had convinced Alberto that the Miraflores locks were better because there was a museum. So we were staying in the city longer. We did a search around the hotel, there were plenty of options but once again our friends Daryll and Angela had the inside track. They were already staying at the best budget option in the neighborhood so we moved over to their hotel.
We all went off as a team to the Police station in town to inquire about getting our bikes stamped out of Panama. Since we were leaving by boat we wouldn't be able to sort out paper work for the bikes once we left the city. After we got the run around at the police station we finally found the right people (across the street). They told us it was a day long process and that they couldn't help us today, tomorrow was a holiday, and we were leaving the following day. We accepted defeat on that matter and decided to just wing it in Colombia. Alberto is convinced that money can buy you anything in South America.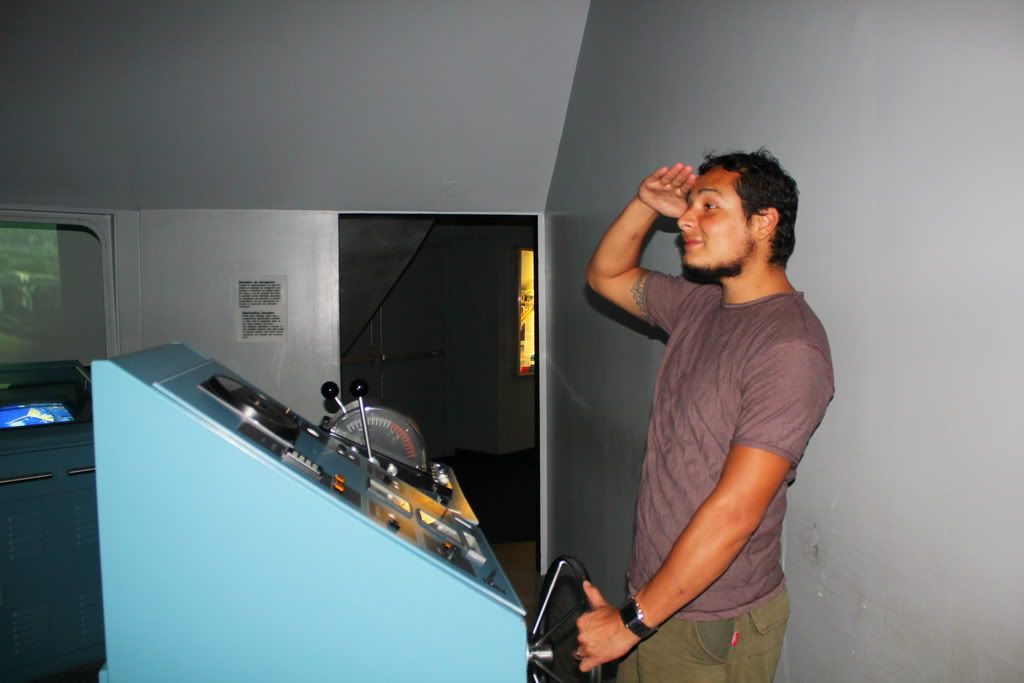 Having fun at the museum
So we took a cab to the Miraflores locks instead. It was raining now so we were happy to be inside wandering the museum. It is a nice museum, and I learned quite a bit. Conveniently after we were done inside the building 2 boats were entering the locks. One was a sail boat and the other a large cargo boat. The cargo boat was the maximum size that can fit through the canal. It was pouring rain and we got completely soaked but it was neat to see the locks in action. I was actually surprised by how underwhelming the whole experience was. In reality the Panama Canal is 100 year old technology still in practice. The design was engineered so long ago and puts into practice basic principles. It's just so simple that it works. Amazing!
The sailboat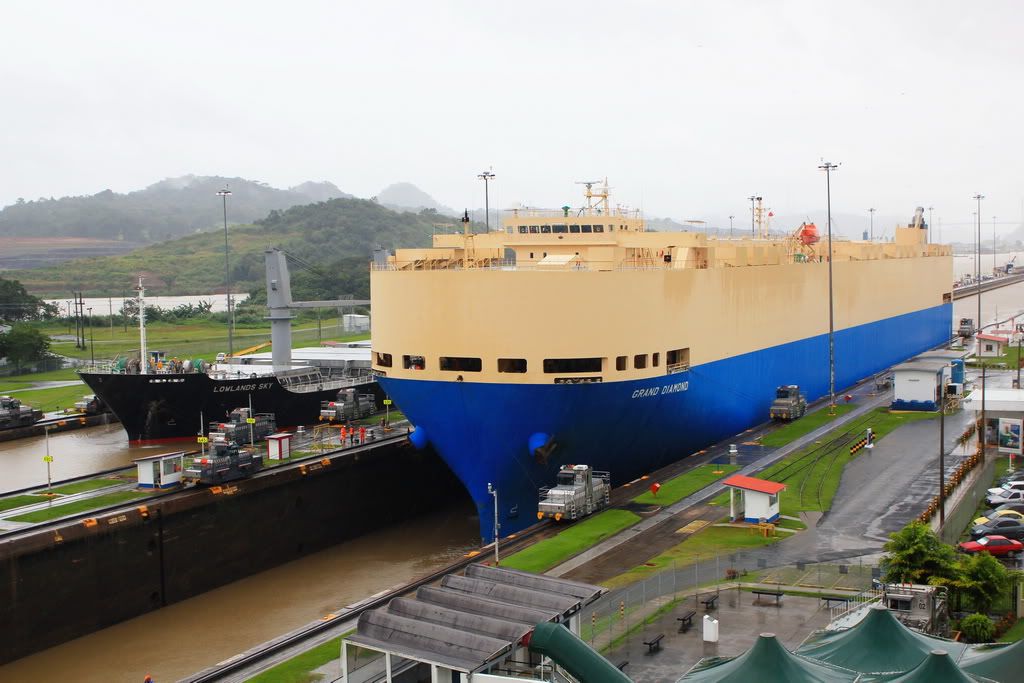 The large vehicle carrier
I decided that I would like to take my future boat through the Canal. That is the only way to get the true experience. So that's now on my list. By the time we came home and had hot showers it was getting dark. We had some dinner from across the street and called it a day.