Just when we thought it would never stop raining it did. And what a perfect time to do so; we were heading to the beach (Pacific Ocean style). There were still a bunch of clouds in the sky but not rain clouds. I foolishly put on my rain gear just in case, and given recent experience, but I was suffocating as we got closer to the coast.
After some research on ye old internet we had found a place we wanted to stay just south of Pedasi. We got the directions for how to get there from their website and proceeded to follow them. We turned off the Panamerican highway only 35km down the road (thankfully), but it wasn't to too much improvement. The road to Pedasi was busy and slow going until we got through Las Tablas. The directions only got confusing once and were overall really helpful.
When we got to Pedasi we tried to find Paul, a fellow Saltspringer we had met on the ferry the first time we tried to leave for the trip. He was on the ferry because he was moving to Panama, so we wanted to look him up. We asked around town and found out where to find him. He wasn't there but we left our info with the people there who knew him. It was about another 30min of driving until we got to Playa Venao and Ecovenao where we camped for the night. It's a really cool, laid back place, and our camping site is awesome! We are the only ones here so we essentially have our own private palapa with two hammocks, a swing chair and a relaxing chair. All overlooking the beach! Needless to say, it's a good life.
Our sweet camping spot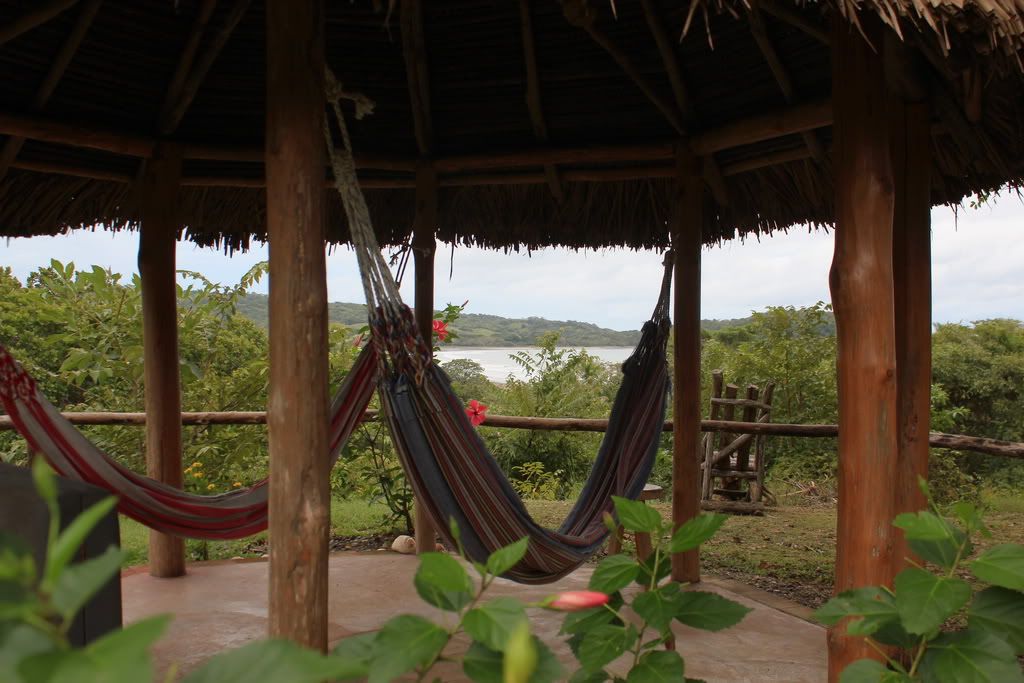 Some of the amenities