We couldn't resist staying another day and we were rewarded because there was a nice breeze pretty much all day. The breeze combined with the shade from the palm trees at our campsite created a deadly combination of comfortable living conditions.
Unlike the previous night camping it never got cold in the night. No need for sleeping bags here, and certainly no need for our -12 rated sleeping bags. hahaha. There was an amazing thunder/lightening storm during the night and we panicked and put up our tent fly. The rain never made it to us but it came pretty close. Too bad actually because the rain would have cooled things off a bit. It was cute though, the campground host offered to let us move our tent under the palapas. We assured him that our tent had been tested extensively in rain back in Canada, which he seemed satisfied with. The other campers took him up on the offer though. They looked like they had a superstore tent though.
A day of rest includes complete laundry overhaul (now hanging on my clothesline between the palm trees), relaxing at the beach/in hammock, making awesome food using our little MSR dragonfly... I enjoy cooking for myself while on the road because it is so much healthier. Due to the camping nature and limited space on the bikes we only use minimal ingredients so the meals end up being nice and pure. Weird cause I never cook at home.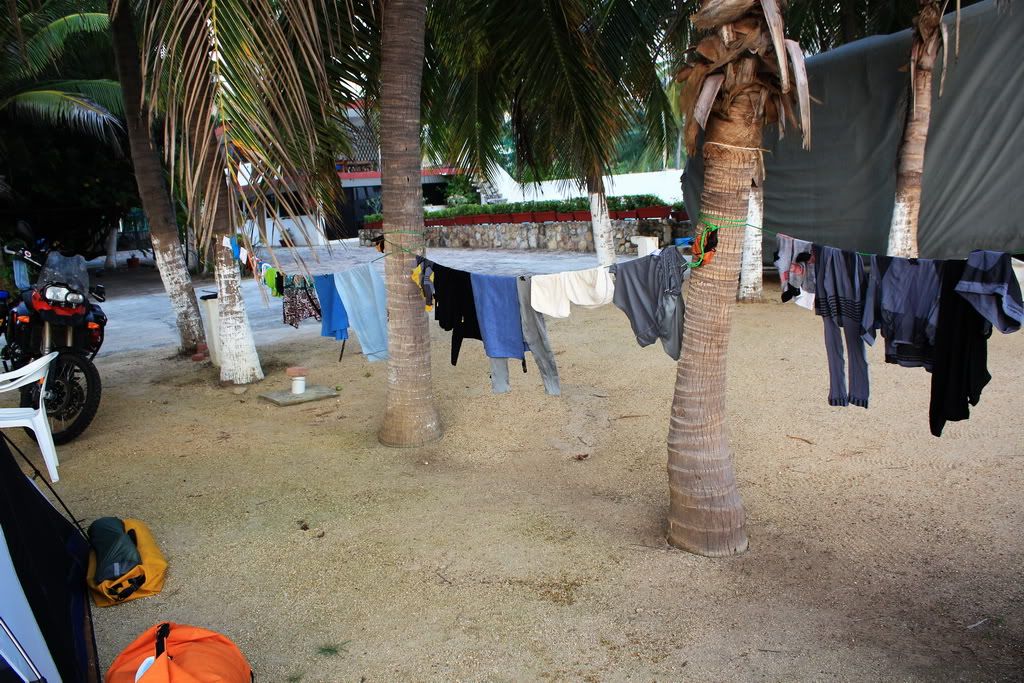 Laundry hung out to dry
It's the good life hanging around the campsite listening to the surf pounding on the beach.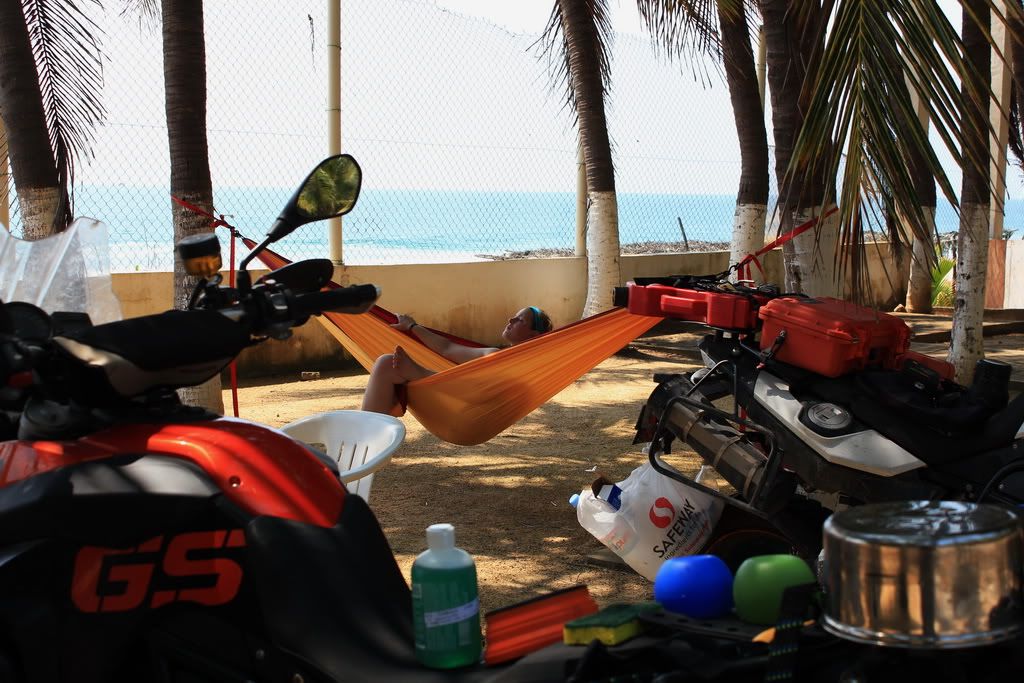 Enjoying some time in the hammock