I'm not sure how I feel about riding HWY 16. I can't fully appreciate the scenery because I'm paying attention to the curves

, and I can't fully enjoy the curves from fear of oncoming traffic (oncoming drivers here cut the curves very aggressively and end up on your lane)

. We had a few close calls in the first 45min of driving. We didn't see any tarantulas today, only butterflies. People who come to Canada to travel sometimes worry about bears. Me not so much. A bear is never going to sneak up on you; he won't be hiding in your tent or boot. A spider however can be much more sneaky. Therefore spiders kind of freak me out. I'd prefer to continue seeing large spiders on the road only.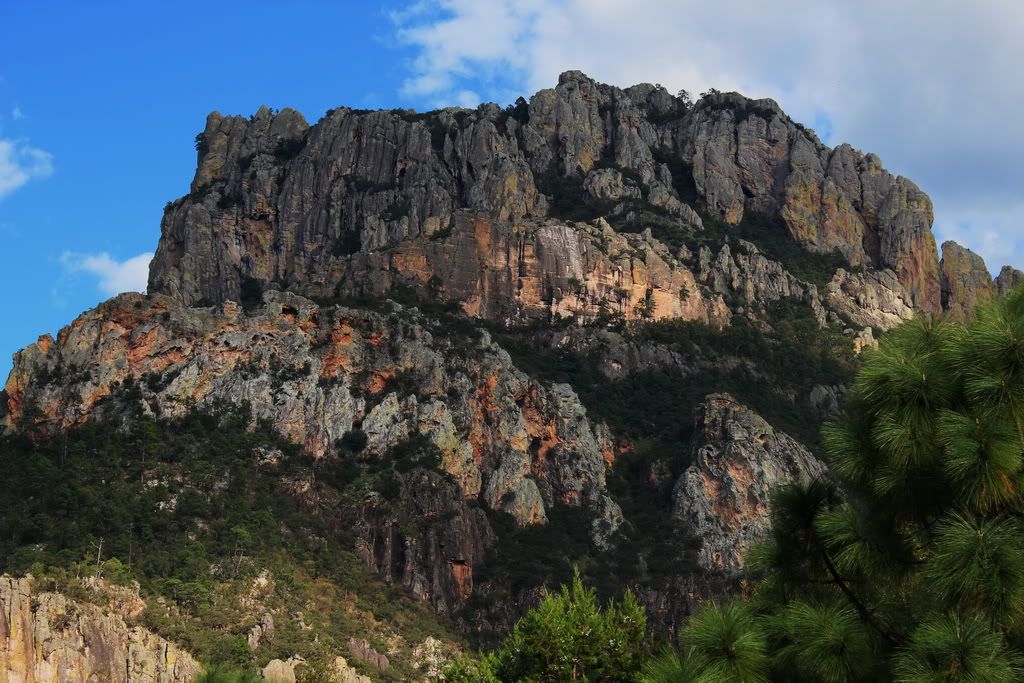 One view from the road
The road was nice, but hard to fully enjoy. As the day wore on I started to feel progressively more sick. I was feeling a little sick yesterday, and today was more of the same but I felt really bad by the evening. We got a hotel in a Mining Town (Cahuisori, Chihuahua) on HWY 16.
Our neighbour at the hotel offered to drive us to a waterfall he knew of in the area. It was an amazing view, and we wouldn't have stopped had we been on our own. Thank you David for showing us the amazing view.

The Basaseachi Waterfall alone had been worth the trip to Copper Canyon.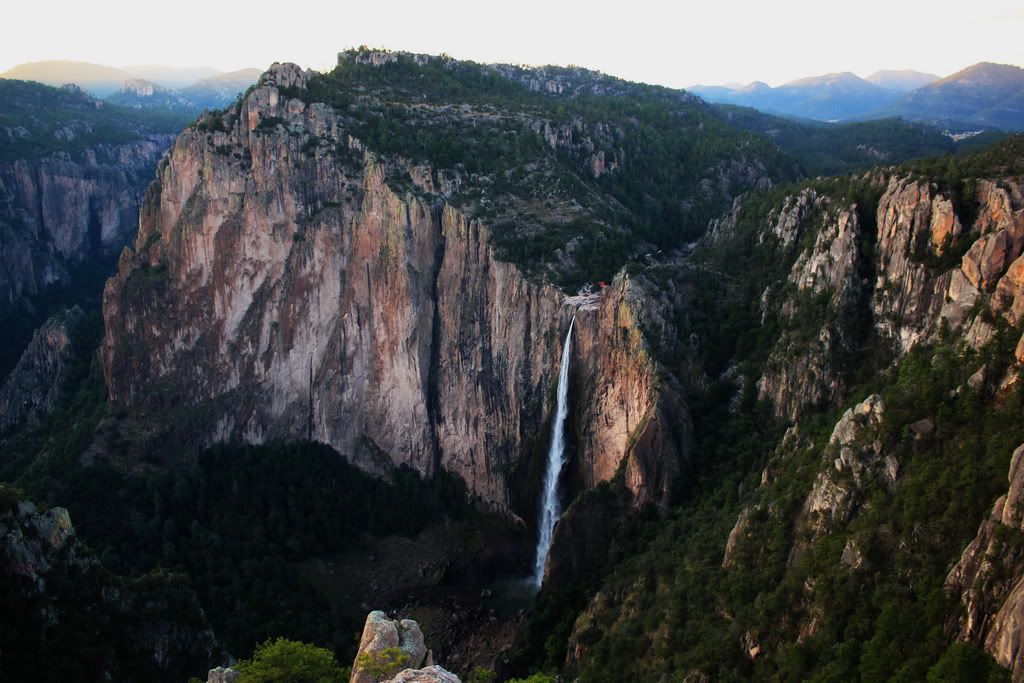 The falls and the amazing rock formations surrounding them