So today is the moment we've all been waiting for: Highway 191 in Arizona. When we mapped a route to Tuscon on the map this was the one road we saw that looked interesting. Our entire route since Chama had been leading up to this point.
The heat was uncomfortable this morning. People may think it's great riding a motorbike when it's warm outside. It's not, if you're safe. Riding a motorbike requires pretty heavy clothing and a helmet; not the best in 30+ temperatures. While we were riding this morning we discovered that we had changed time zones at some point. Bonus, we gained an hour this morning because we set off at our regular time.
We got onto 191 first thing this morning but the good stuff didn't begin until after a gas stop in Alpine. While stopped at the gas station we saw a guy in a pick-up with a nice looking head in the back. Where did the body go? My Dad also woke up sick this morning and looked like he was in pretty rough shape. I think he appreciated the gas break so he could grab some water.
The head on ice
We were up in the forest and the temperatures were very reasonable. We enjoyed it. The road was instantly good. Lots of nice twisties and for whatever reason (time of year, luck …) we had the whole road to ourselves. The road continued to get better and better and by the time we were done (1.5 hrs later) we all had huge smiles on our faces. It was hands down the best road I've ridden. It's just turn after turn after turn and it seems like it goes on forever. There was one turn sequence were it felt like we were riding at Laguna Seca (the corkscrew). The road terminates (for us anyways) at Morenci Copper Mine. It's a weird experience because the road pretty much goes through the mine site. By this time the temperature was getting ridiculous. We stopped at a gas station and ate some icecream in the shade before we made the final push to Safford.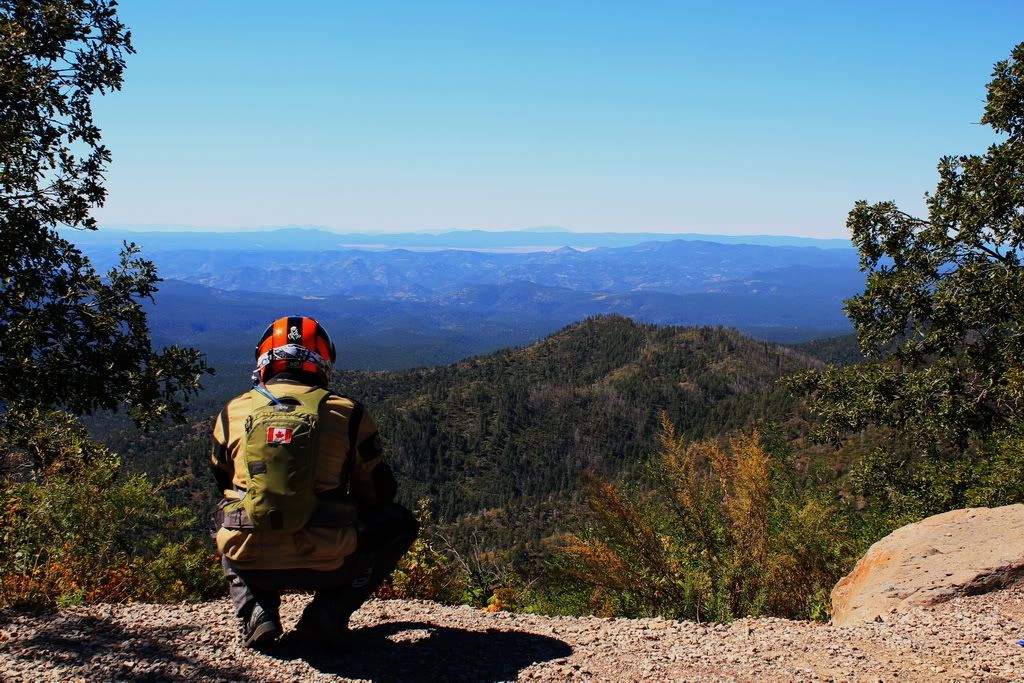 Taking a moment to enjoy the view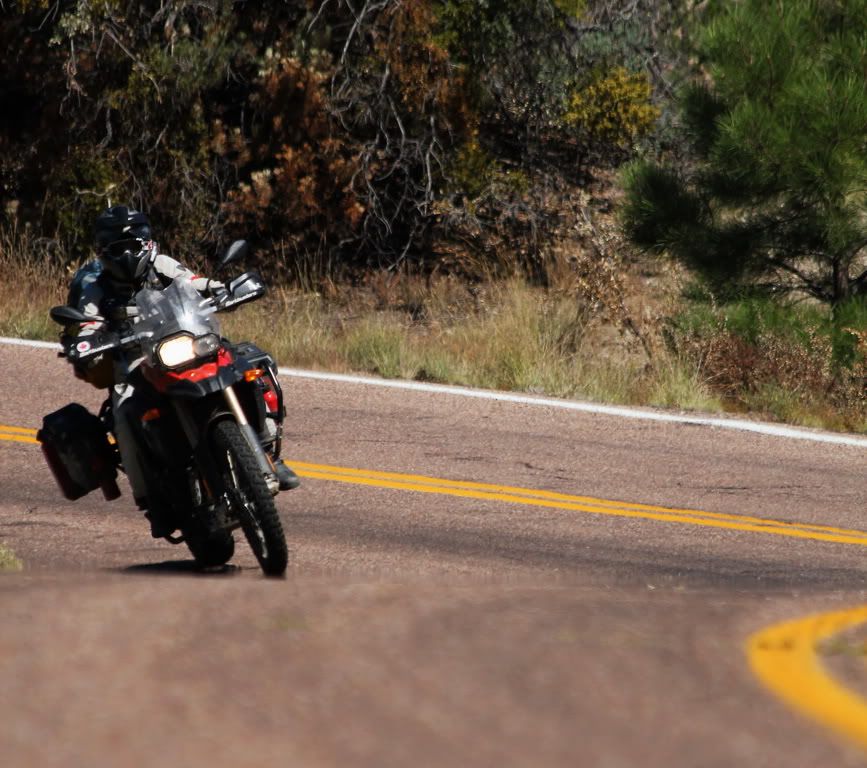 Twisty
A hint of the road
We picked up groceries in Safford and camped just south of the city at the Roper Lake SP. Pardon me for a moment while I complain about camping costs again. The park ranger charged us for 2 vehicles, giving us a deal because he considered 2 bikes one vehicle (4 wheels total). It just really bugs me that a motor home which occupies the same site I do pays less than me because it is only one vehicle. End of rant. It was a really nice campground though. We went swimming, took advantage of the showers and pretty much had a very nice time.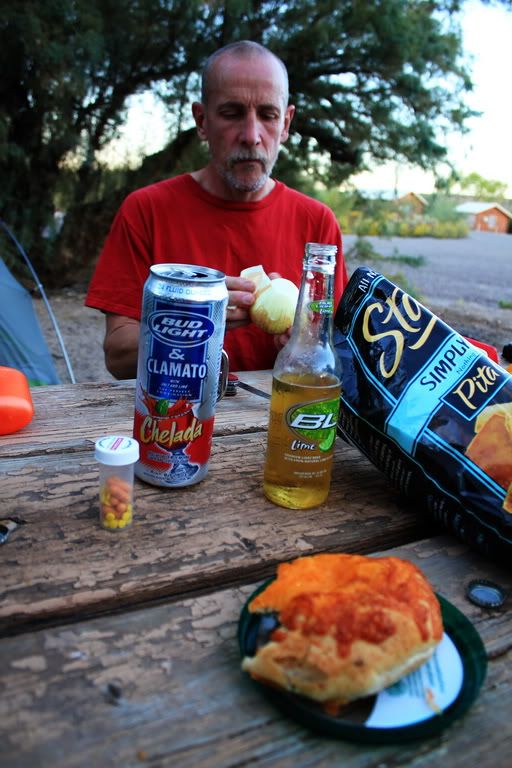 My dad and his new found fav drink: Chelada