We tried to get on the road before the sun really came out and we were rewarded by some nice coolish riding temperatures. 200 was more of the same: twisty with an occasional glimpse of the ocean. There were some bizarre unsigned sections of road construction that kept us on our toes.
We had lunch in Oxxo, which is sad but it had AC and that was the deal breaker. We had initially just stopped for a snack (from our own supplies) but then caved and bought some sandwiches at the Oxxo so we could eat inside. In the afternoon we drove through some serious rain. We were soaked within seconds but it was a nice change of pace because it cooled us down.
We had some issues with the signage but we made it to Pie de la Cuesta and found a nice campground/RV park. It's right on the beach and all the campsites have palm trees. Actually the palm trees are the boundaries between sites, pretty cool. We immediately went down to the beach and Alberto did some bodyboarding in the surf. We are just north of Acapulco Bay.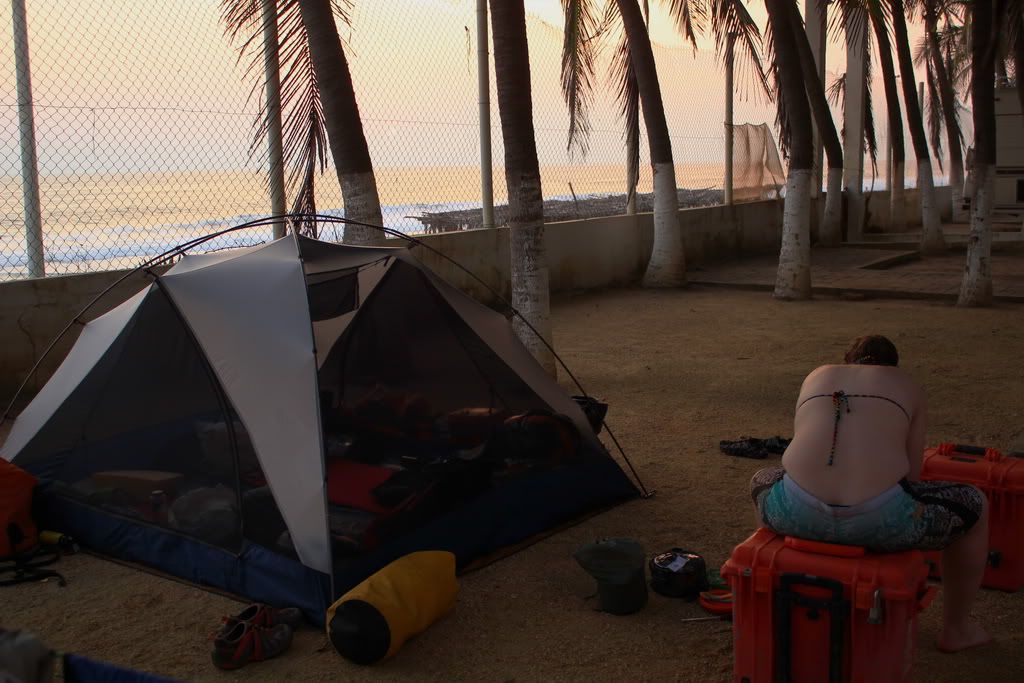 Campsite with ocean view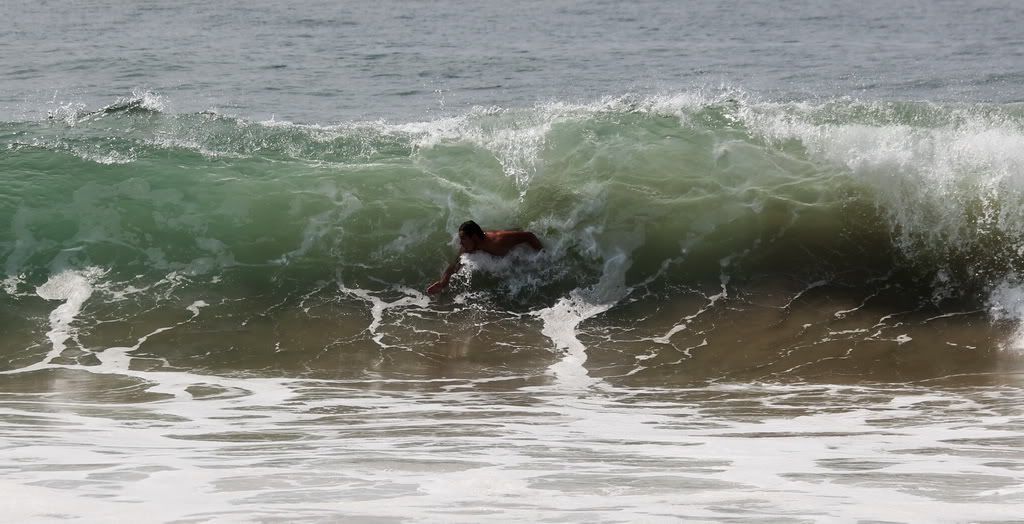 Alberto: "My herniated disc can kiss my a$$"