When I woke up I was exhausted. Alberto's back was also not too good after all our adventuring yesterday so we decided to stay another night in Caborca. This took the pressure off and we had a very leisurely morning. The breakfast at the hotel was excellent and the staff extremely friendly and helpful throughout the day.
Some of the very friendly Hotel staff
I didn't have many great achievements today: updated the blog, I watched the second half of Chelsea vs Arsenal, I took a nap. It was a pretty low key day, but it felt really good. I watched the Simpsons in Spanish in hopes that I might pick up a thing or two.
In the evening Marcelino, his family, and Emanuel took us out for dinner. Marcelino ordered for us and it was excellent food. Homemade, authentic tortillas are the best! They also took us on a tour of town. We got to see the church where a battle occurred between the Mexicans and the Americans. It was very interesting because you could see the bullet holes on the walls from the battle and the church was very pretty and large.
The gang out at dinner. Salud!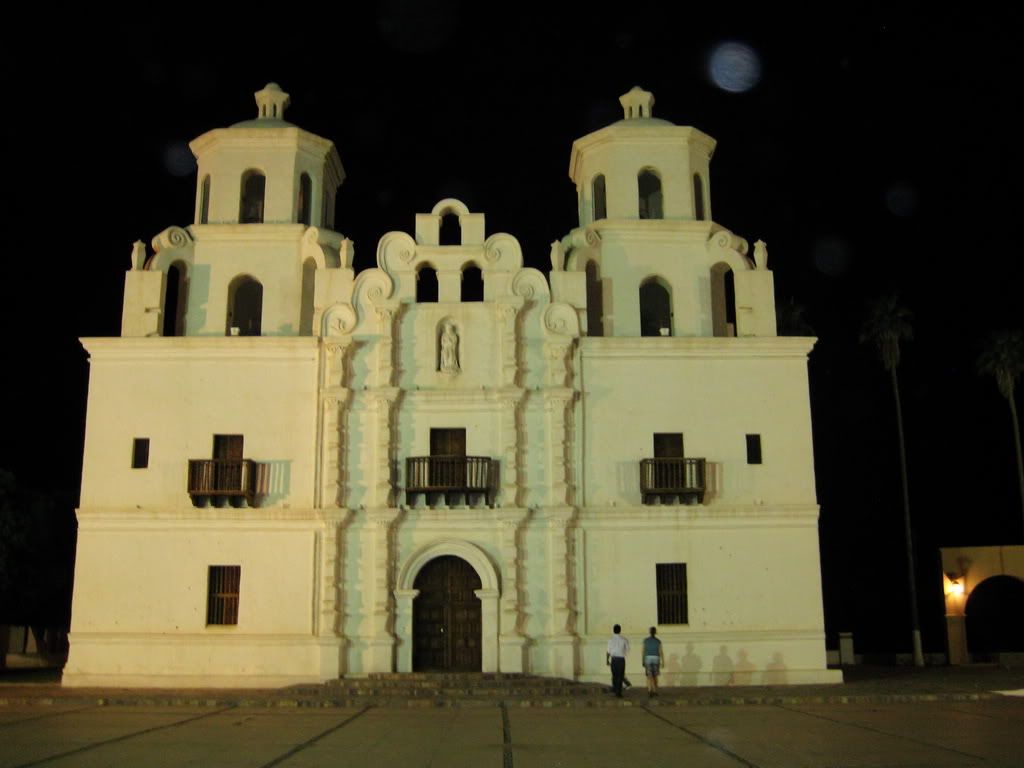 The church downtown
Thank you Marcelino, Emanuel and your families for all your generosity and kindness. We have enjoyed our time in Caborca very much.