Today our goal was to make it to Creel. Some would laugh since going from Cahuisori to Creel isn't very far (people go from Hermosillo to Creel in a day) but I still wasn't back at 100% so there was no need to push the issue. That and Creel has more or less been our destination for 3 days now. haha
We took the most direct route to Creel by getting off HWY 16 early (my map lead me to believe we would take a right at La Junta). We were warned that it was not all paved, or at least Alberto was. The road was fine, but rough road wasn't exactly what my stomach ordered. Thankfully only a small part of it was rough. There was one section where construction was happening that was really bad. They had just laid down a thick surface of dirt. Luckily for us one of the construction workers told us he would be rolling it soon and that we could follow him up. I watched a Jeep Cherokee struggle getting up the hill so I was happy to wait; and as it turned out once it had been rolled it was fine.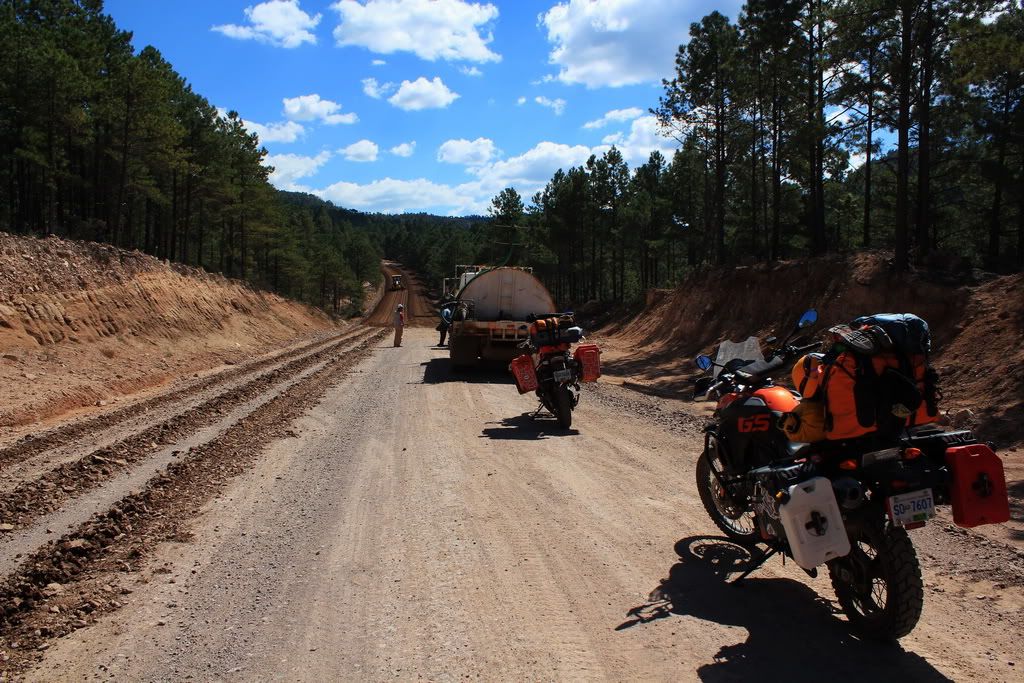 Waiting for the roller to work his magic
We stocked up on the essentials in San Juanito: gas, cash and groceries. We arrived in Creel early in the day, which was nice and my body was happy since it was feeling a little under the weather by the time we found somewhere to stay. We are camping, yay! I know that sounds weird but I like camping

(we really like our tent).

Also there is a quad/mountain bike track at the campground so Alberto definitely got his money's worth riding around on his bike. The campground is fairly fancy and could be likened to a KOA. It's called Hotel Villa Mexicana.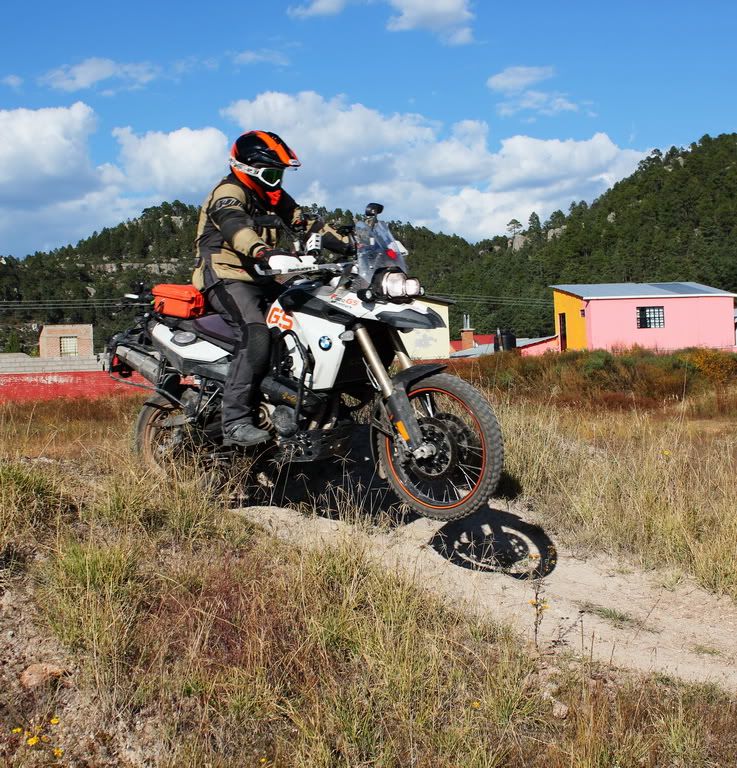 Alberto having fun at the campground