The good times of the Peruvian Sierra seem so far away now. Today we went to the BMW dealer in Lima because they had finished taking apart Alberto's engine. We had talked to them on the phone but wanted to see things for ourselves.
When we arrived Alberto's bike had been put away and the engine was lying in a box. The mechanic was on his lunch break but the two BMW representatives we have been dealing with showed us the evidence.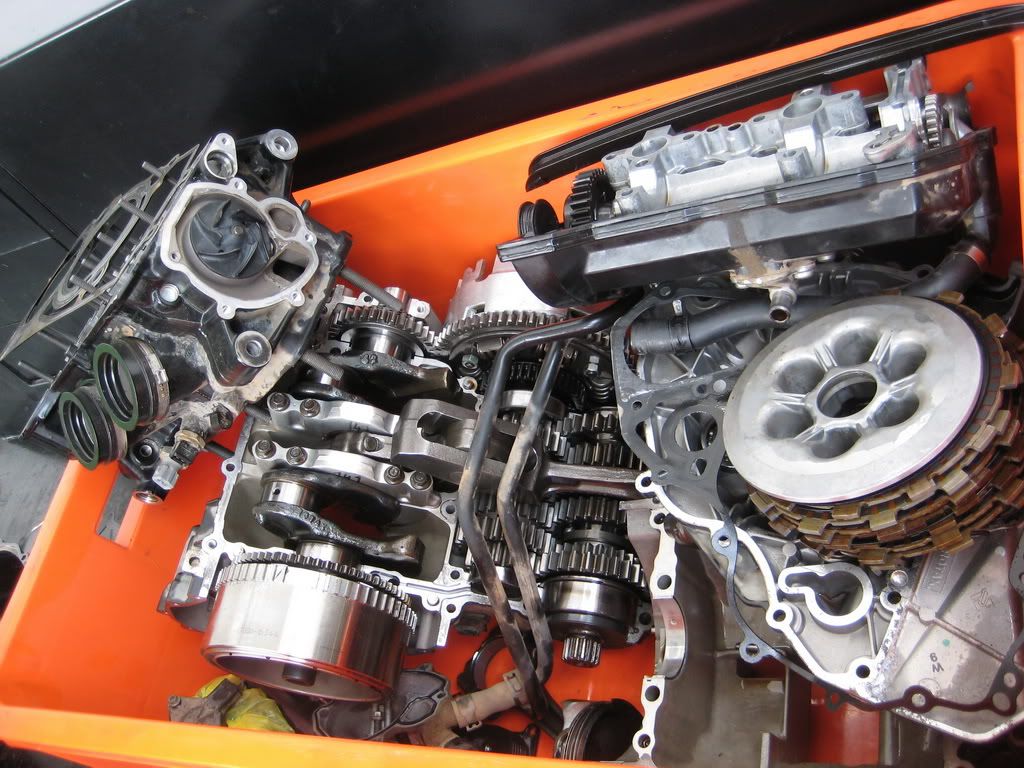 La Gringa's engine sitting in a box
Long story short Alberto's bike was found to have broken piston rings and various engine components are unusually worn-out (gaskets, metal rings, the list goes on and on...). My bike was still being taken apart when we got there but I'm sure it has similar issues, though maybe less severe.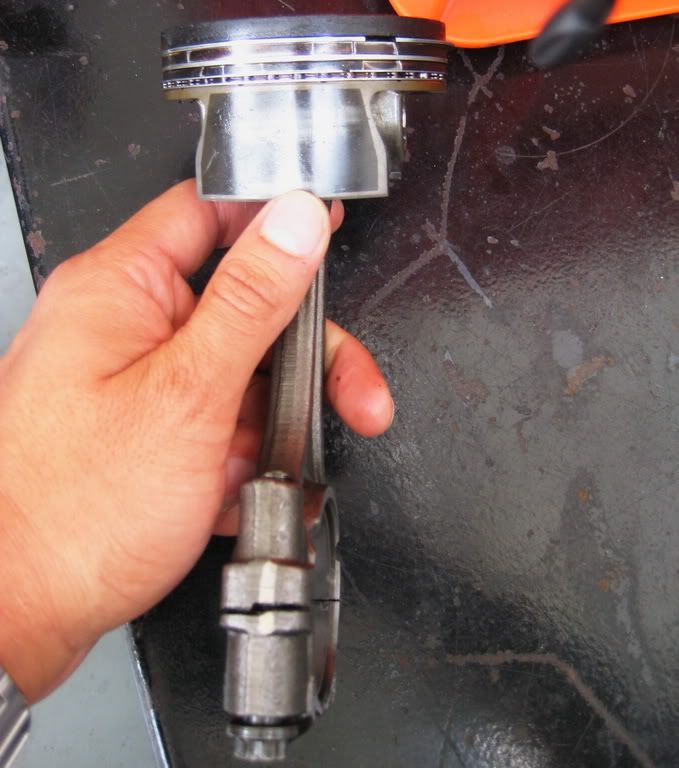 Broken piston rings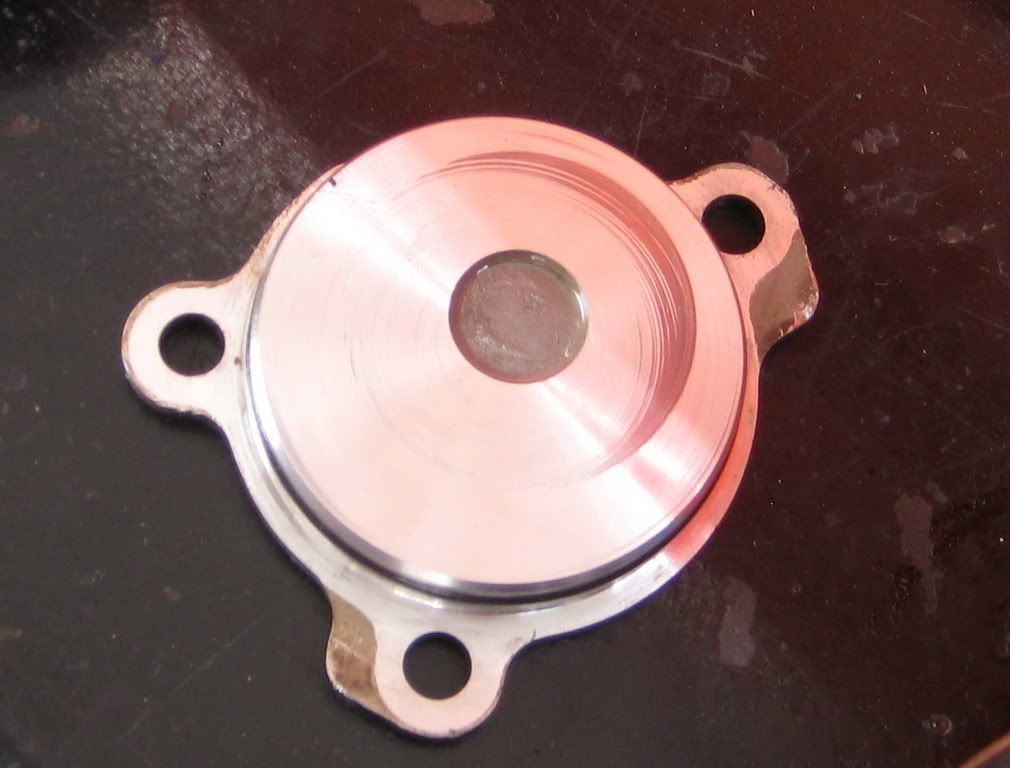 Unusually wearing
It is still unclear what was the cause, and what will happen. For us this has been very surprising since we've more or less taken good care of our bikes (they aren't old lady driven but certainly looked after). Since they are our only means of transportation and the essence of our trip we've been keeping an eye on things. So this severe engine failure has come as a shock. I baby my Ducati at home less!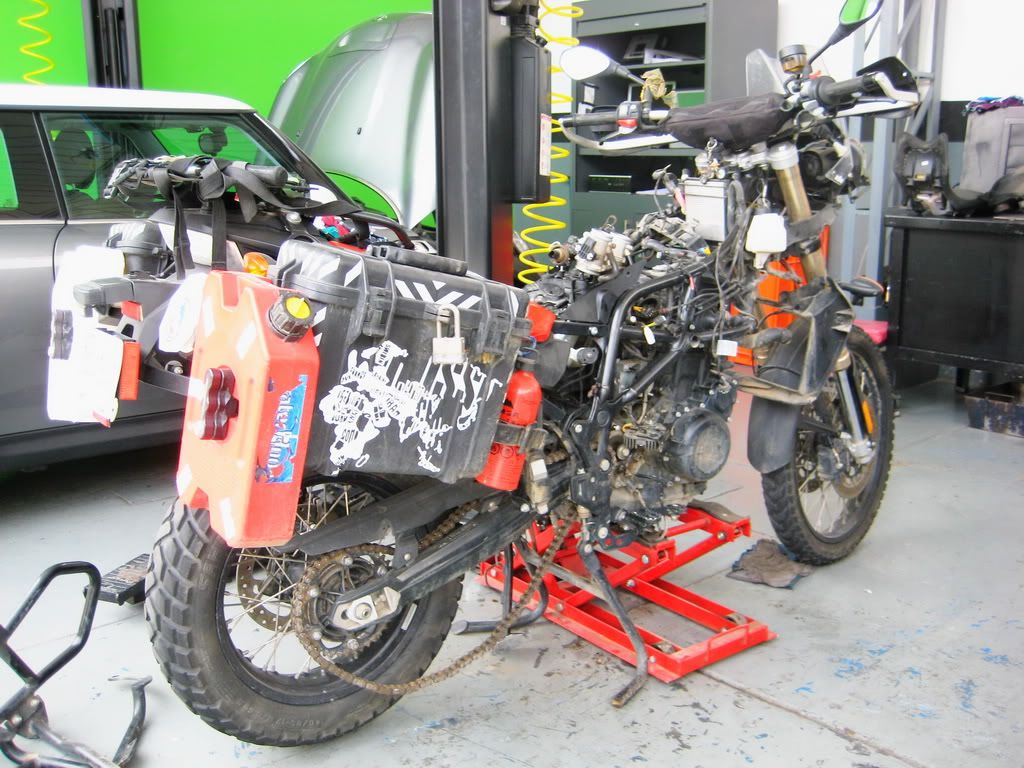 My bike waiting to be violated
Some people at the dealer think it was low octane gas, though I would question that, due to the thousands of people that ride F800GSs worldwide. I'm sure some of those people have had to buy questionable gas in remote situations and didn't have their engines blowing up. Others at the dealer think it is a lubrication issue. The integrity of the oil was compromised, or the oil was low (we check our oil regularly so unless it dropped suddenly on the way to Lima this is unlikely). Who knows.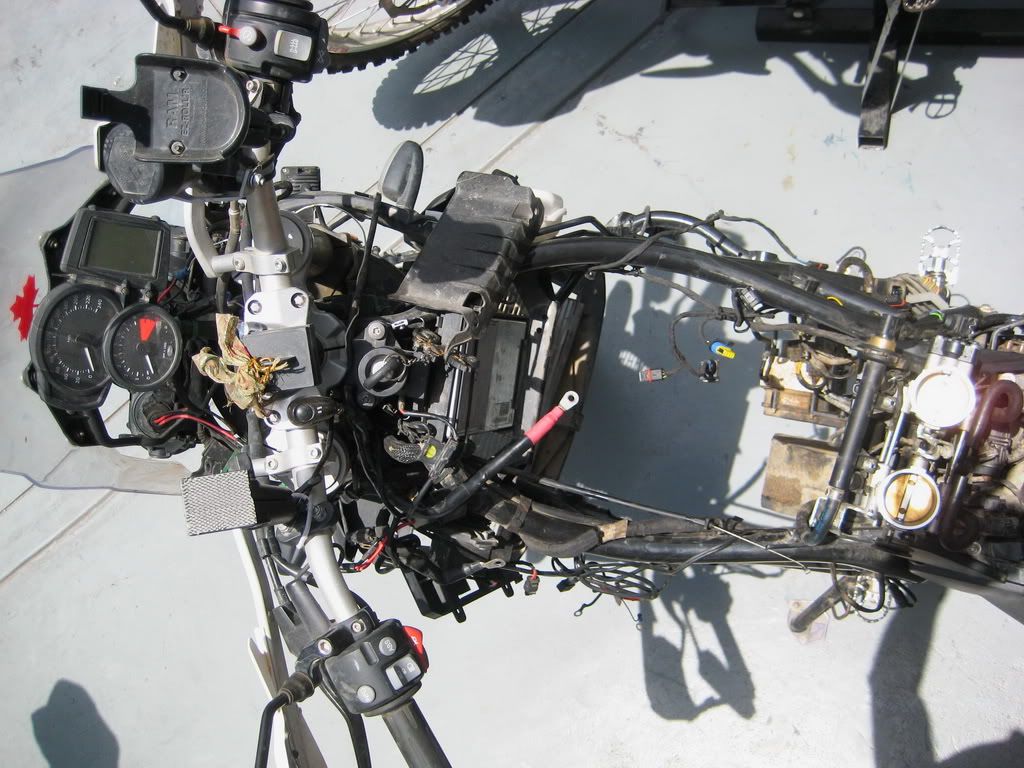 No heart, no life.
Regardless of what we hear back from Germany this week parts will need to be replaced before those bikes are ridden again (~4 weeks). This brings me to some sad news. Sorry to all our loyal fans and readers but the blog and our trip are officially being placed on hold.
The official trip clock is stopped at 22,178 km.


When all the facts are put on the table we will have to make decisions on how things will proceed but it's looking very likely that Patagonia isn't going to happen. This is a huge disappointment for me since it is probably the one single place I was actually looking forward to riding. Everything else was just filler. So we continue to roll with the punches and hope that the repairs will be covered under warranty.
Surprising, disappointing, upsetting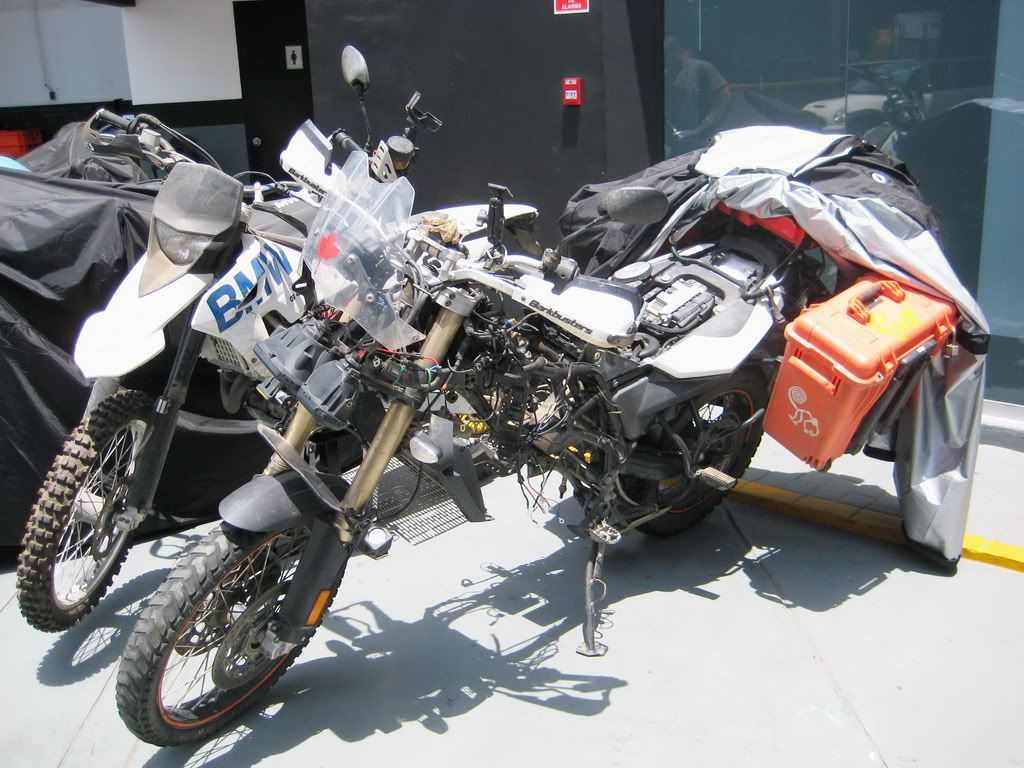 What a sad looking bike