After a good nights rest we felt fresh. We did a bit of troubleshooting on the bikes in the morning but didn't really want to tackle that big headache right away. We drove them to the gas station to get some better gas. The short ride there was terrible. The bikes were stalling and playing up all over the place.
So instead of dealing with that we took Alberto's niece, Brisa, to the pool.
Playing in the pool
In the afternoon Alberto's friend, Rodrigo, came over. We went with him into Trujillo to meet up with some of Alberto's other friends for drinks. It was a bit difficult for me since Peruvians speak fast and there was loud music. It was fun though cause I enjoy observing social interaction. I wonder how anybody in Latin America gets a girlfriend. When people go out the guys all sit together and talk separately from the girls. I guess that's why latinos dance. Maybe that's their chance for interaction and getting a girl.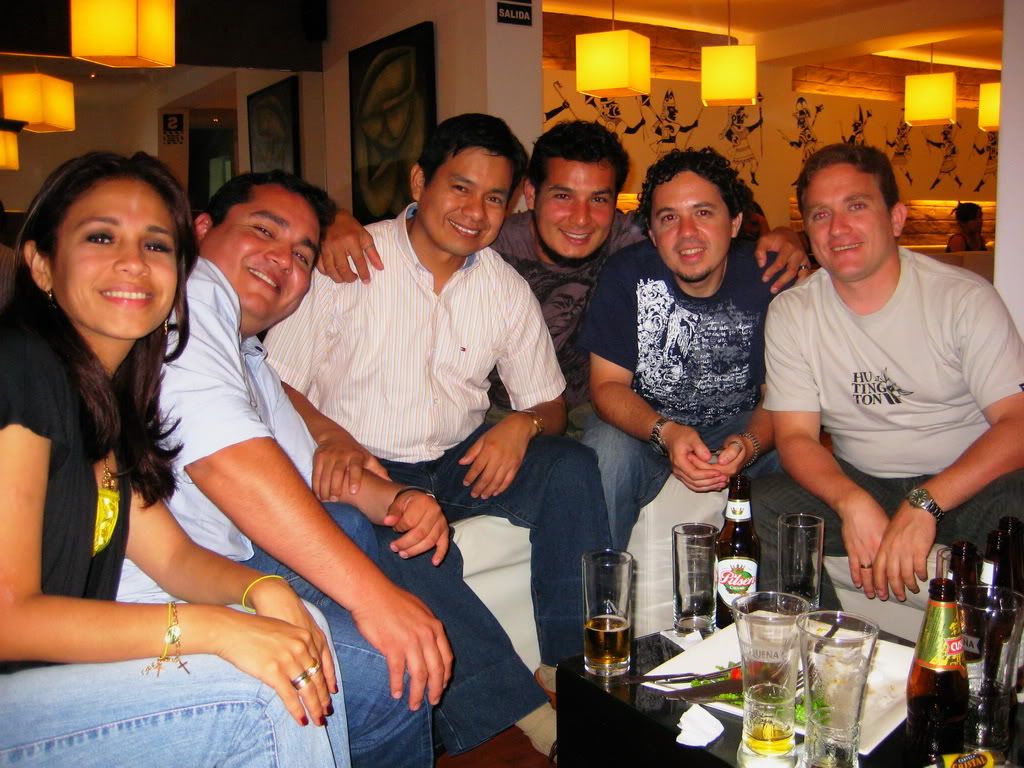 Catching up with High School friends