Viviana is the mayor of the community so she has to do her "rounds" of the beach area. We decided to tag along today. Apparently Saturday is the less busy day, but it still seemed busy to poor Canadian me. Alberto tried to do some body surfing but the waves broke really fast and he ended up getting cut up a few times. I was just relaxing on the beach and absorbing the beach culture. Beaches aren't really my thing.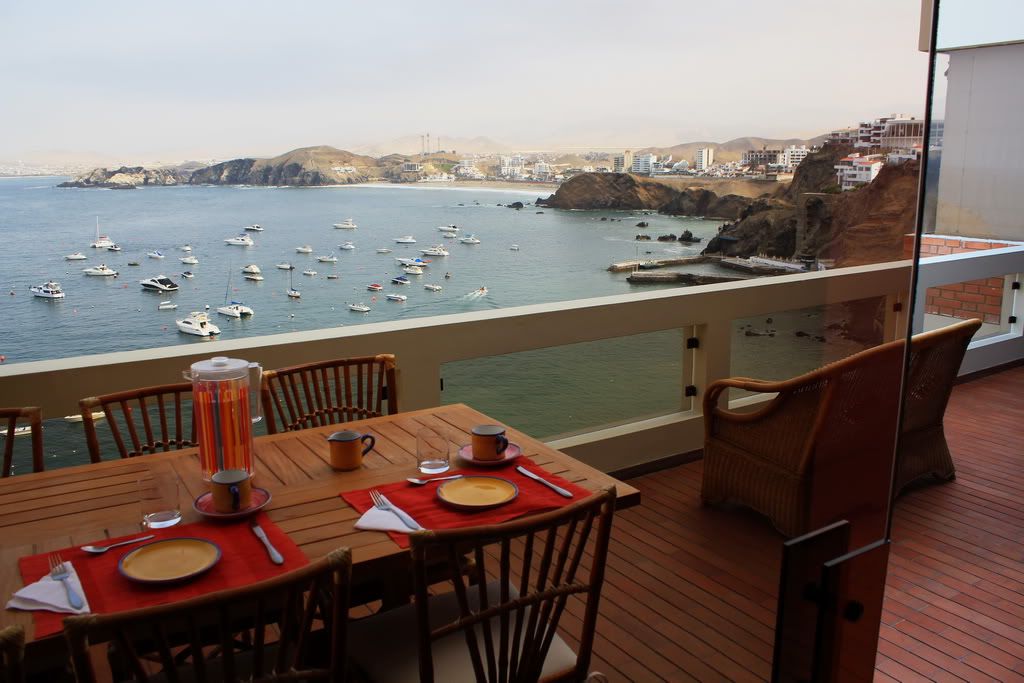 The breakfast table
We took some time to relax at the yacht club in the afternoon. By that point I was happy to be hiding in the shade. For lunch we went back to the beach house for some delicious seafood, which included a very tasty ceviche.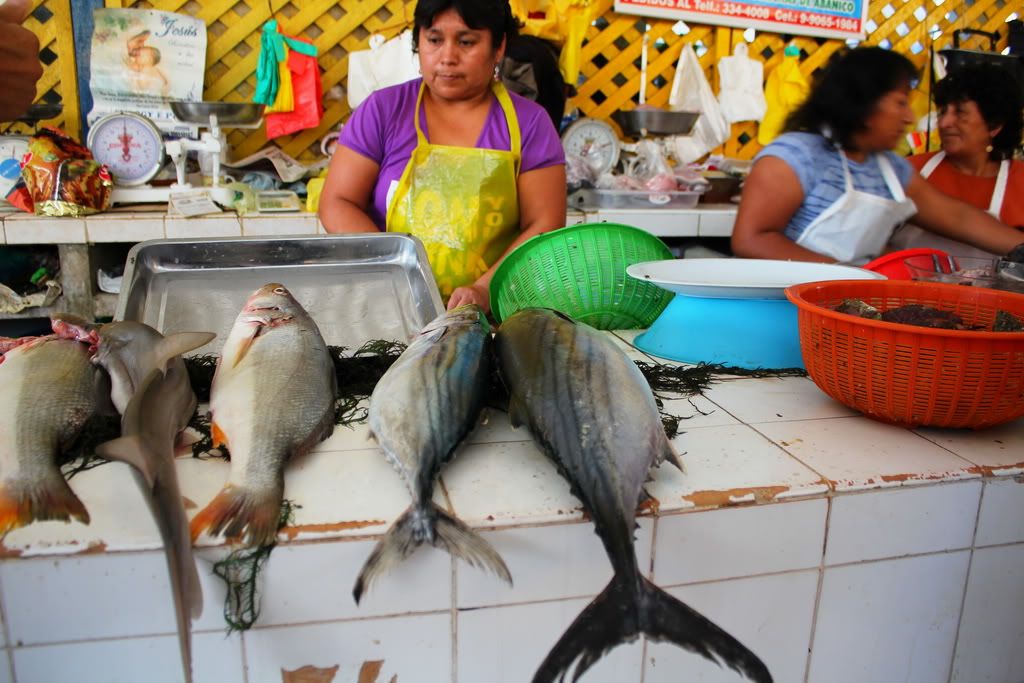 At the market buying the ingredients for ceviche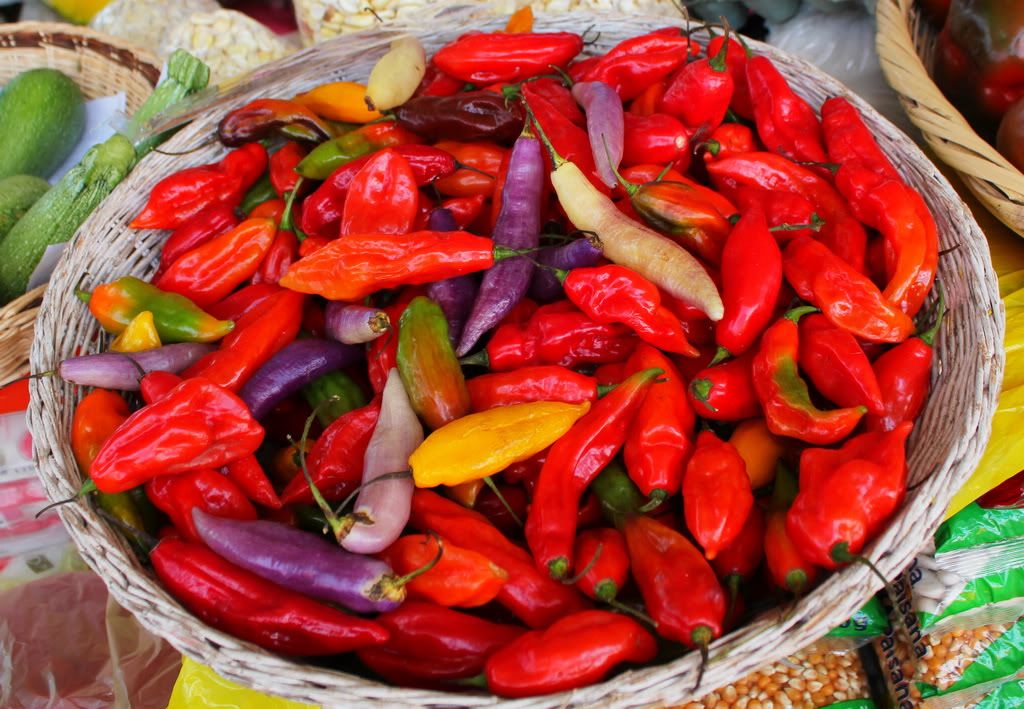 As assortment of peppers
In the evening we went over to a friends house where we were sat at the kiddie table. It was nice and a little weird since this was the first time the entire trip we were hanging out with a group of people our age. I kind of forgot what it felt like. It was really fun to talk to everyone and share stories. A most enjoyable evening.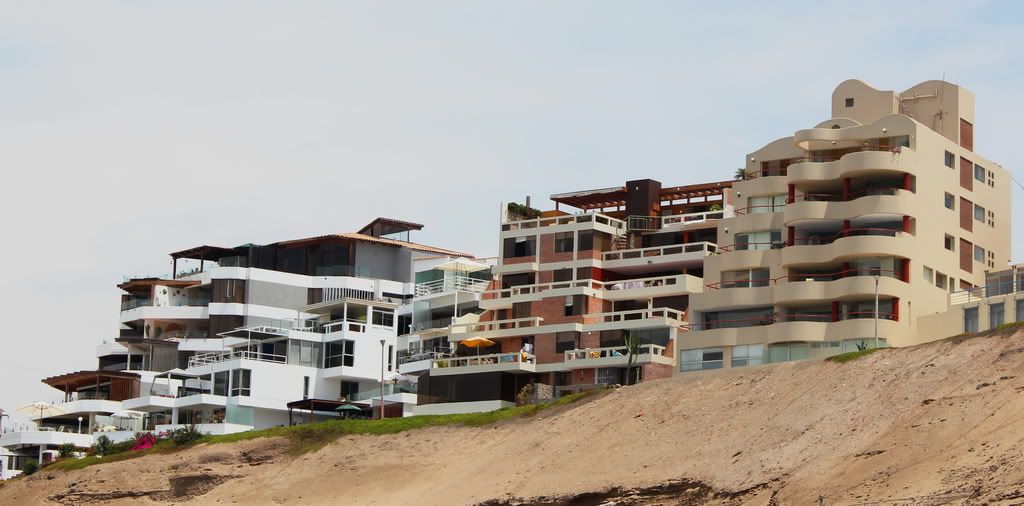 Fernando and Viviana's building is in the middle