We drove to Banos from Latacunga. Things got a little crazy in a town south of Latacunga trying to follow the signs to Ambato but we made it. What a weird way to divert highway traffic. The roads in Ecuador are good. For a while there we were driving on a smooth two lane highway.
We followed the signs to Banos. You can tell when you enter Banos what a touristy place it is. There are signs everywhere for gringo activities: bungee jumping, rafting, canopy tours, spas... We kept going through Banos and continued towards Puyo on the Route of Waterfalls.
It was worth the detour. There were cool tunnels to drive through; it felt like driving in an UG Mine. There were signs all over the place pointing to waterfalls along the route. There really were quite a few waterfalls if you wanted to take your time. We kept going straight through. We didn't go all the way to Puyo, instead we turned around at Mera.
In one of the tunnels
On the way back I wanted to check out some waterfalls. We stopped at a few signs and didn't see anything spectacular. We continued and then I tried to stop at one with a name that caught my eye: Diablo something. It looked cool but it was a bit of a hike to see it. We don't hike in motorcycle boots. Instead we settled for checking out a waterfall across the gorge. It seems that it is very popular to cycle the route. I think that would be the way to go cause then you can stop at all the places and take part in the tourist activities available. Either way it is an interesting route.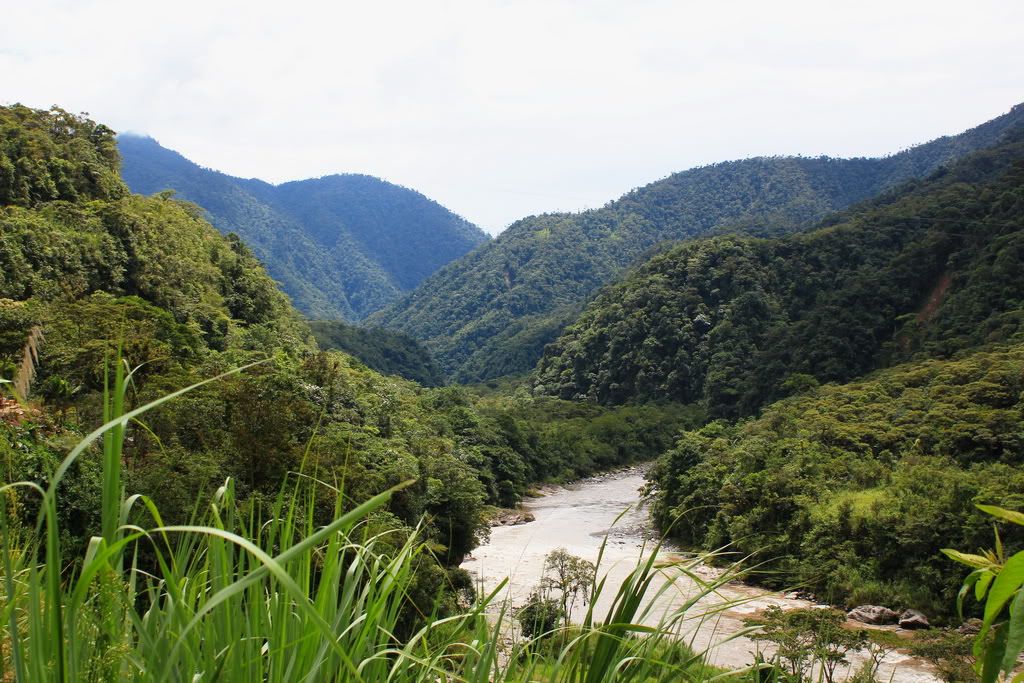 There was a river running alongside the road; it felt like Canada at times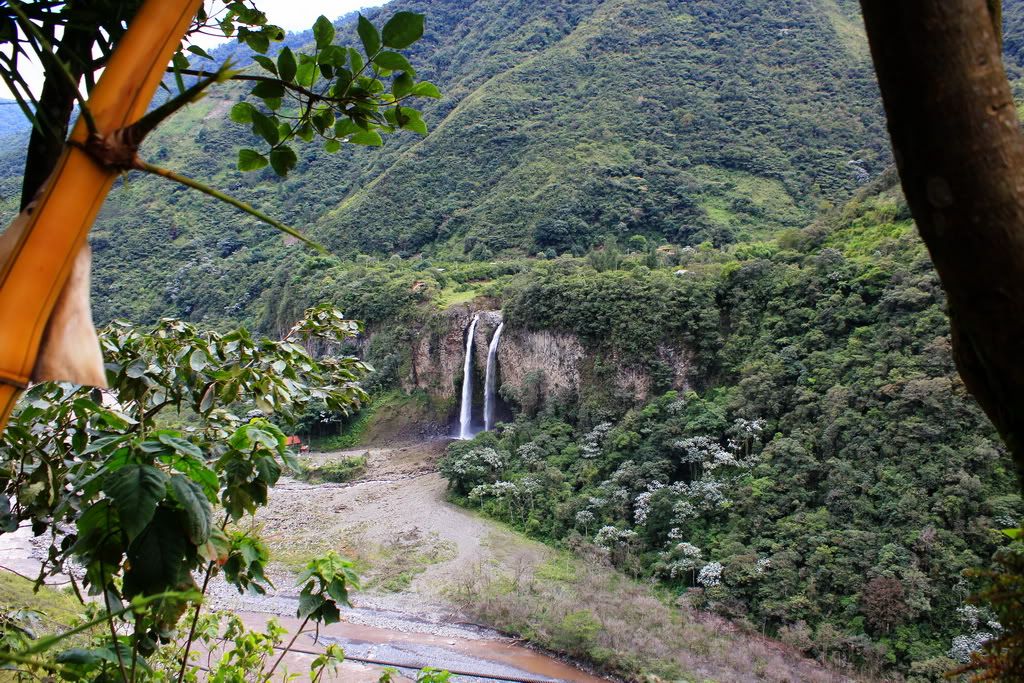 The one waterfall we got a picture of
We came back to Banos and tracked down a hotel recommended by our friends. And there we stayed catching up on some internet activity. The place has a nice view of the city. I can even see a waterfall.