Alberto had a friend, Nico, in Guayaquil so we made our way in that direction. It was easy to get to Riobamba, and from there we followed the signs to Guayaquil. We even asked someone at a gas station for confirmation once we were on the road (you can never be too careful in Latin America).
The road was really nice; it snaked through the mountains and there were some pretty dramatic views. It was cold though. We were supposed to be approaching Guayaquil but we were still in the highlands. Something didn't add up. So once we passed a road sign and knew where we were we consulted a map. Turns out we were lost. Somehow, if there even was a sign, we missed our chance to go west to Guayaquil.
The curvy road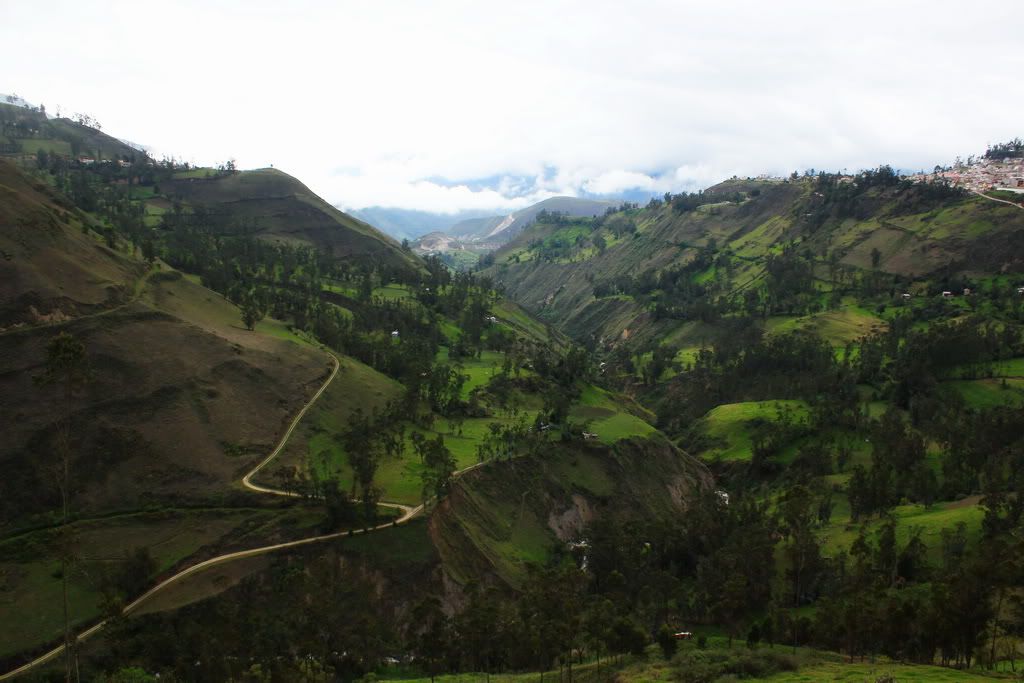 The view
Thankfully there were lots of roads going west to Guayaquil so it wasn't the end of the world but it did turn out to be a 3 hr detour. It was all good fun until it started to rain. We were both getting wet and cold so we put on our heated vests. Then we started descending into fog. We came around one corner (going very slow due to fog) to find a bus passing a truck uphill. All of a sudden the bus figure exposed itself through the fog. We gave that guy a healthy dose of honking.
The fog seemed to last forever, and then the road took a turn for the worse, though thankfully after the fog was over. I've seen better forestry roads in BC! For whatever reason the paved road disappeared in sections and they were "fixing" it with coarse deep gravel. Not really my favourite thing to do. This slowed us down quite a bit and then the road finally leveled off and we were out of the mountains.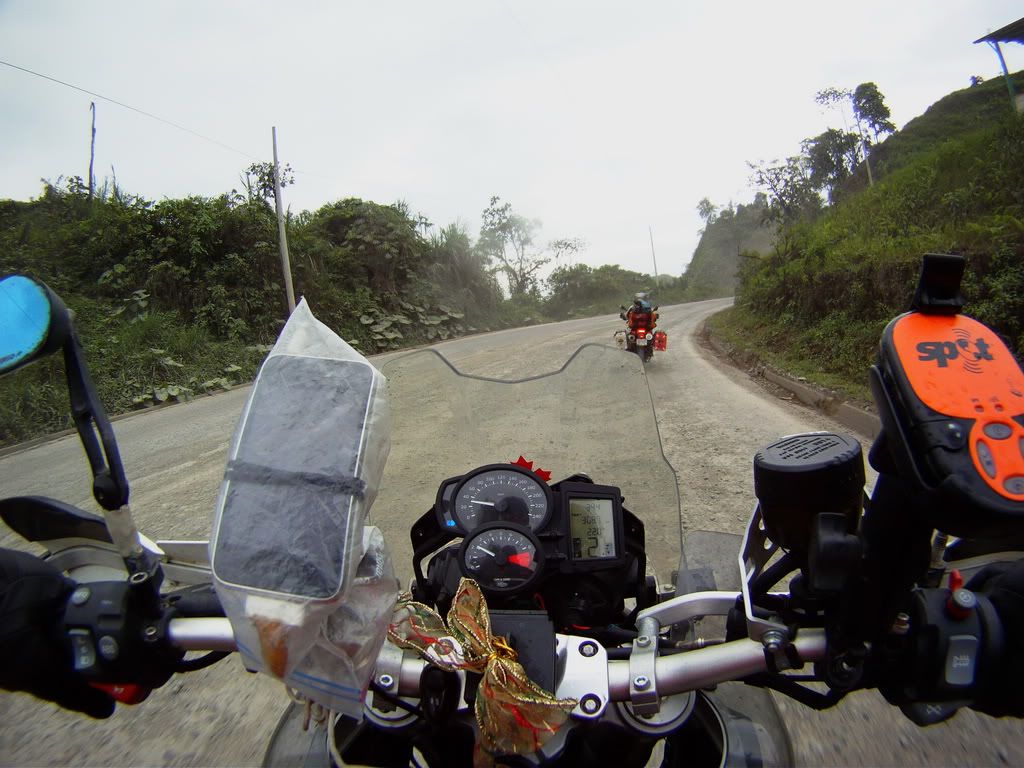 The dissolving road; where did the real road go?
It was flat and we were riding towards Guayaquil. The road was pretty much straight. The temperature had now gone from 8 degrees to 31 degrees and we were both still wearing our vests like suckers. Oh well, hopefully we would reach our destination soon.
Alberto expertly navigated us through the city and to the hotel we had selected for the night. We were back in business with some AC and a snack. Later in the evening we went out for dinner with Nico. We had some typical food and then walked a bit around the Malecon. It was a nice evening.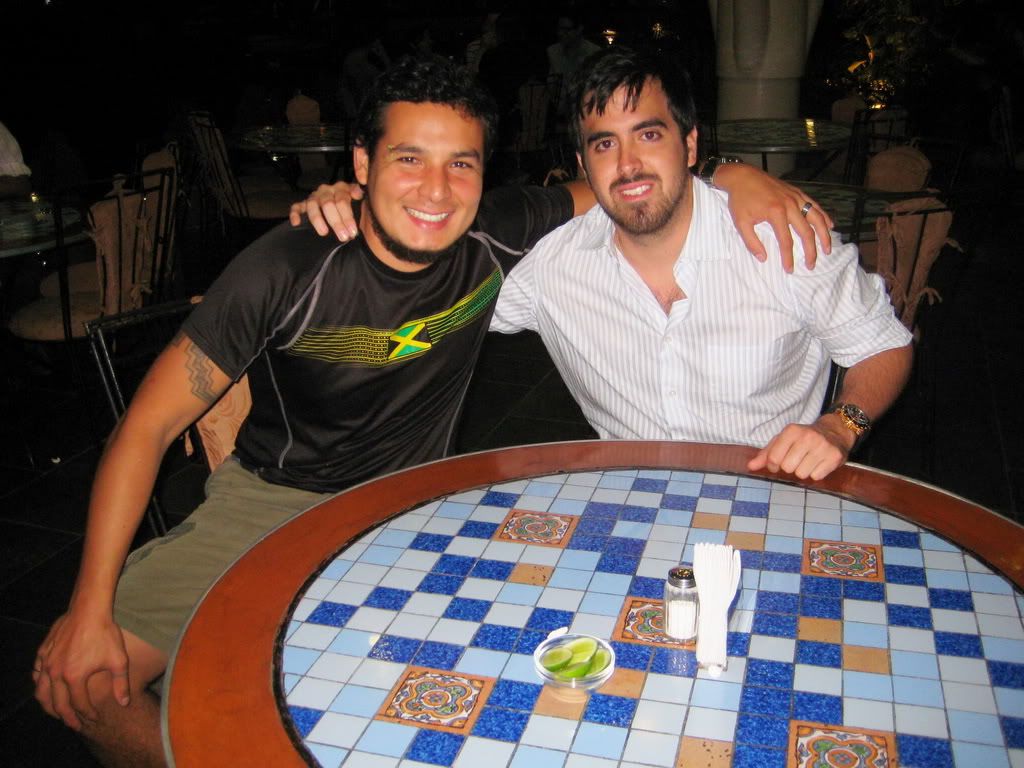 Alberto and Nico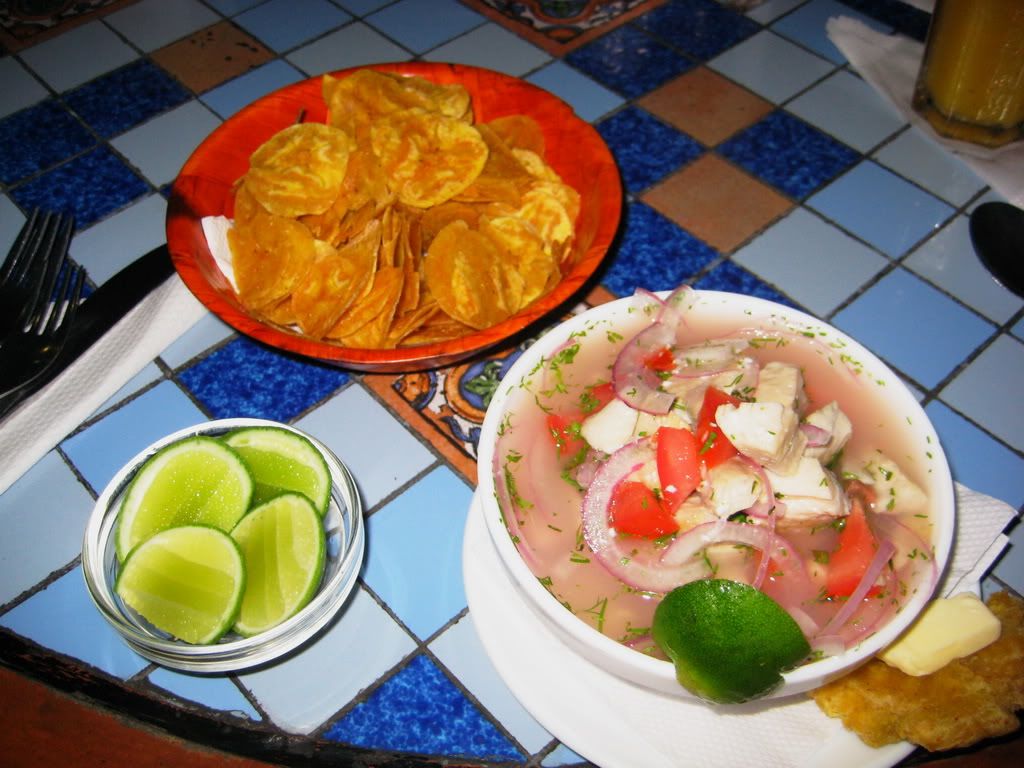 Trying out the competition; Ecuadorian ceviche