Breakfast was included at the Traveler's Inn, and what a breakfast it was. Truly amazing, a spread that would put American hotel breakfasts to shame. Lots of yummy fruit was my favourite part. After breakfast we packed up and waited for Maria Teresa, Alberto's cousin, to come by. We followed her, in her car, to her house in a town called Cumbaya (about 15min from where we were in Quito).
It's a very nice property and we have a part of her house all to ourselves. It's great!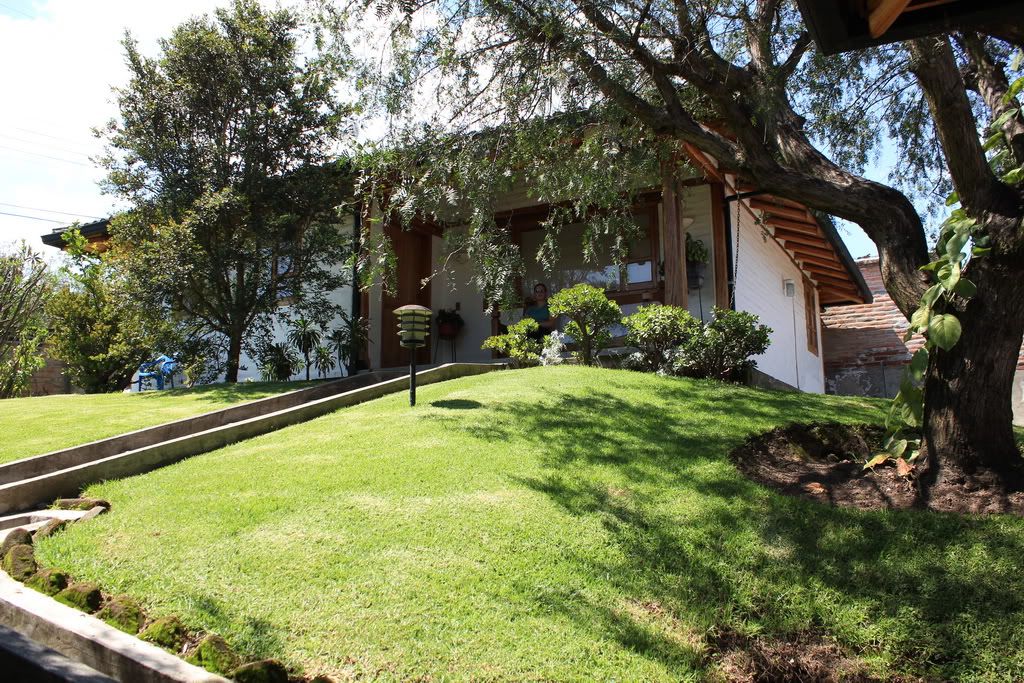 Our place in Cumbaya
Once we knew how to get there we took off in search of the equator. We had been given mixed directions from various people. Maria Teresa told us where we needed to go, and she was spot on. We followed her directions until we saw the signs for Mitad del Mundo. We took a wrong turn at a roundabout (because the signs disappeared) but we soon got back on track. When we arrived at the monument we realised it wasn't the one we wanted to go to, but that the one we wanted was far away. So we settled. We took the obligatory pictures, had a snack and were back on our way. I guess we somehow drove past the other monument on the way to Quito. Not sure how we missed that.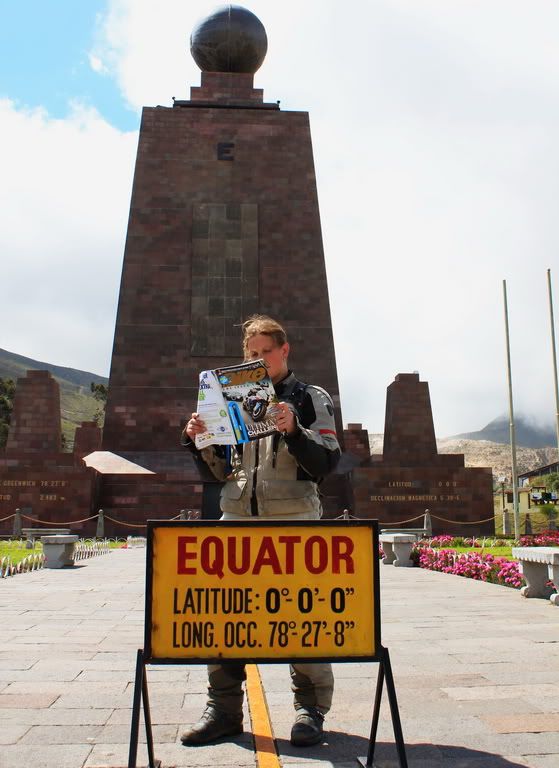 At 0 0 0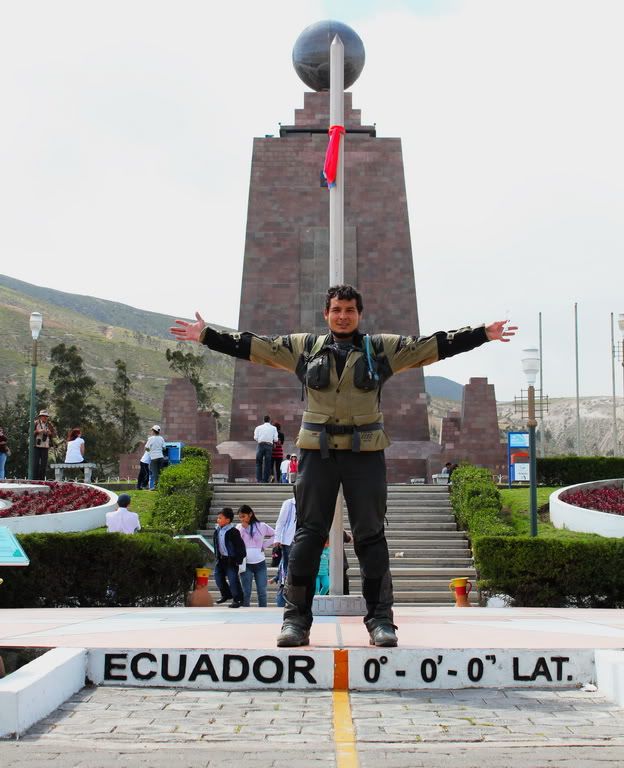 Do you feel different?
There is a weird tradition here in Quito where men dress us as women and ask for money from motorists at New Years. I must say the guys we saw were the ugliest cross dressers I've ever seen, and that includes Patrick Swayze in Too Wong Fu. We didn't stop for any of them, but it was certainly weird to see.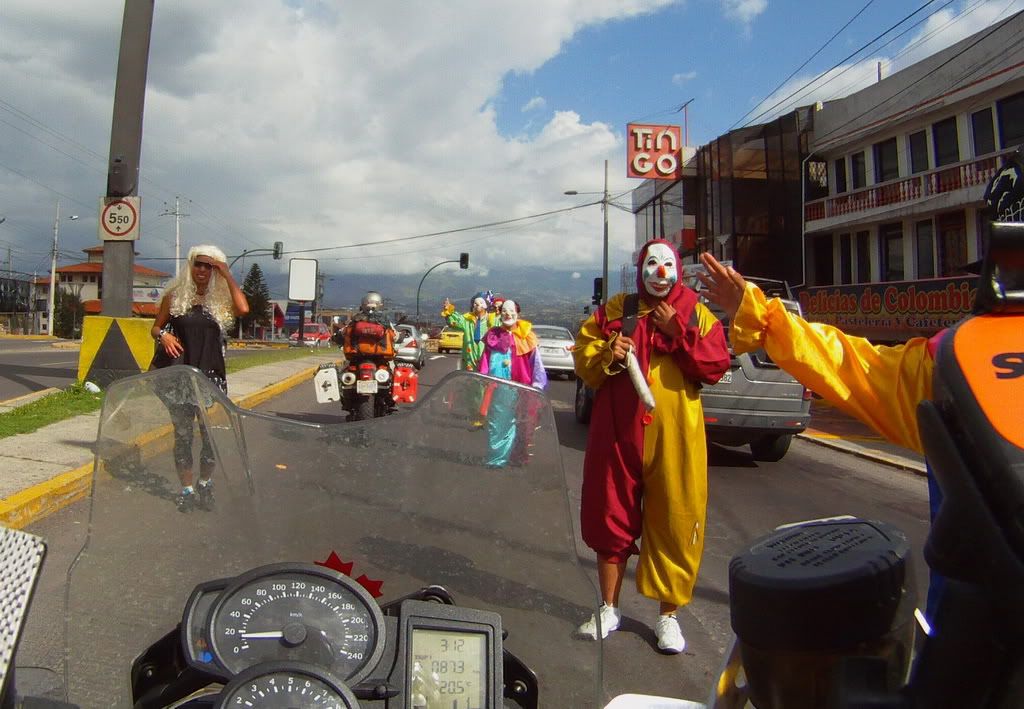 Celebrating New Years
We were back at the house by 3pm. We had some delicious traditional soup and then relaxed until dinner. We went to Maria Teresa's brother's house, Roberto, for dinner. He has a lovely home and is an amazing chef. Unfortunately for me the theme of the evening was seafood, but that didn't stop me from appreciating how amazing all the food looked. We met lots of interesting people and told our story.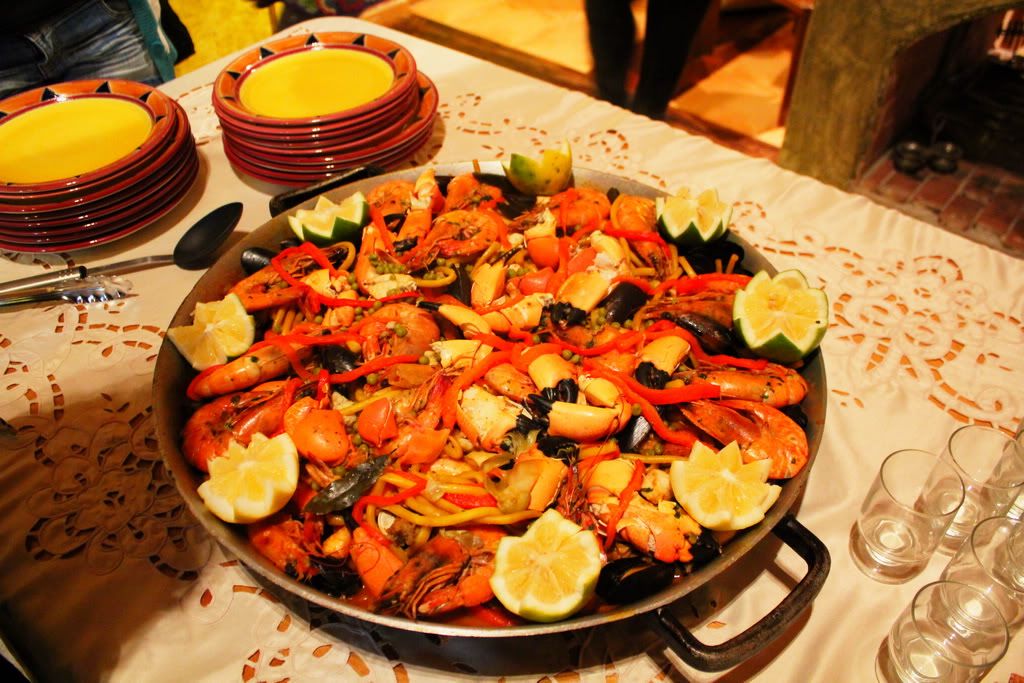 The main course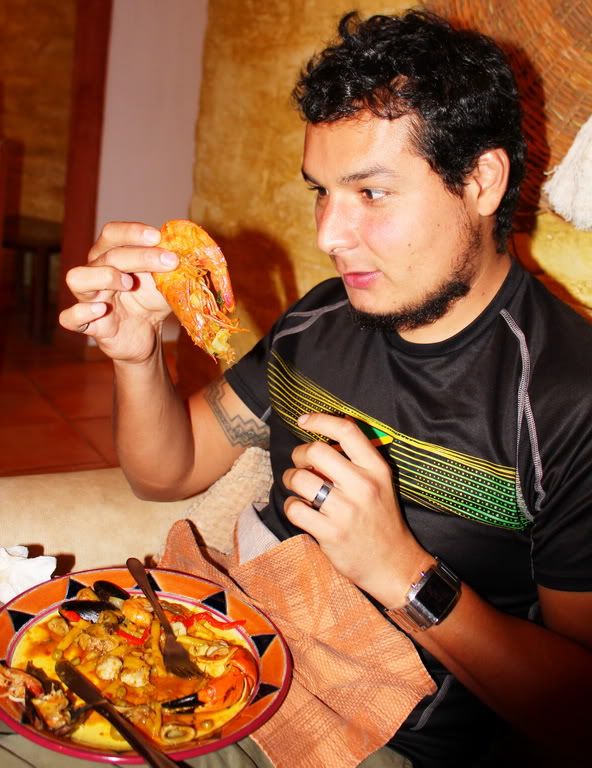 Alberto staring down his shrimp
There are some Ecuadorian New Years traditions. One is that they burn a sort of scarecrow like figure; ours was created in the image of Chucky.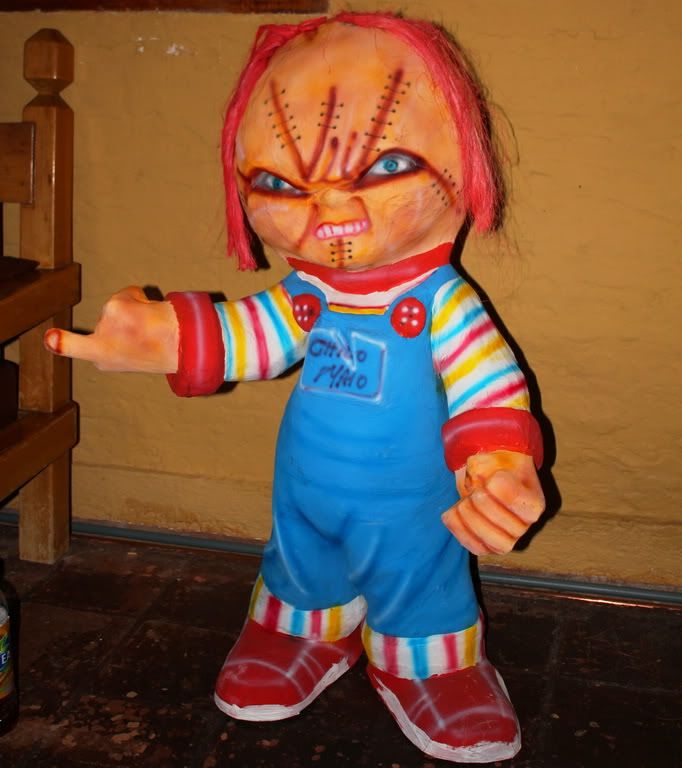 Chucky in all his glory
And let me tell who, he put up a long fight and didn't want to burn. Second you are supposed to eat 12 grapes for good luck. Before midnight people were surprised to hear that Canadians kiss each other on New Years eve, but I noticed that Latin Americans did the same. There were fireworks going off all over the place. We were distracted by trying to burn Chucky so there was no countdown but we had a toast (champagne) and wished everyone a happy New Year.
Chucky going down!