We had planned to leave this morning but we slept in (after having a late night) and didn't think it would be productive to leave that late in the day. Instead our gracious hosts took us on a complete tour of Quito. Thankfully the weather was amazing!
First we went to
Basilica
, a huge church. What I liked the most was that there were animals representing Ecuador instead of gargoyles. It was pretty cool. I think my favourite was the Galapagos iguana. Because it was a holiday today, it was very quiet.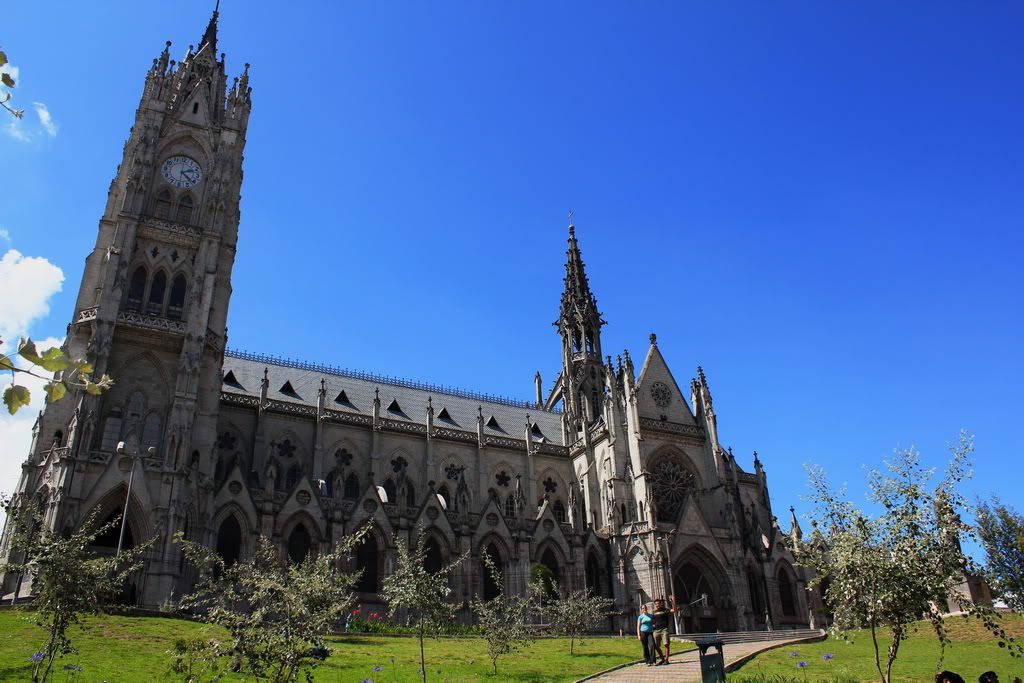 The church is all it's glory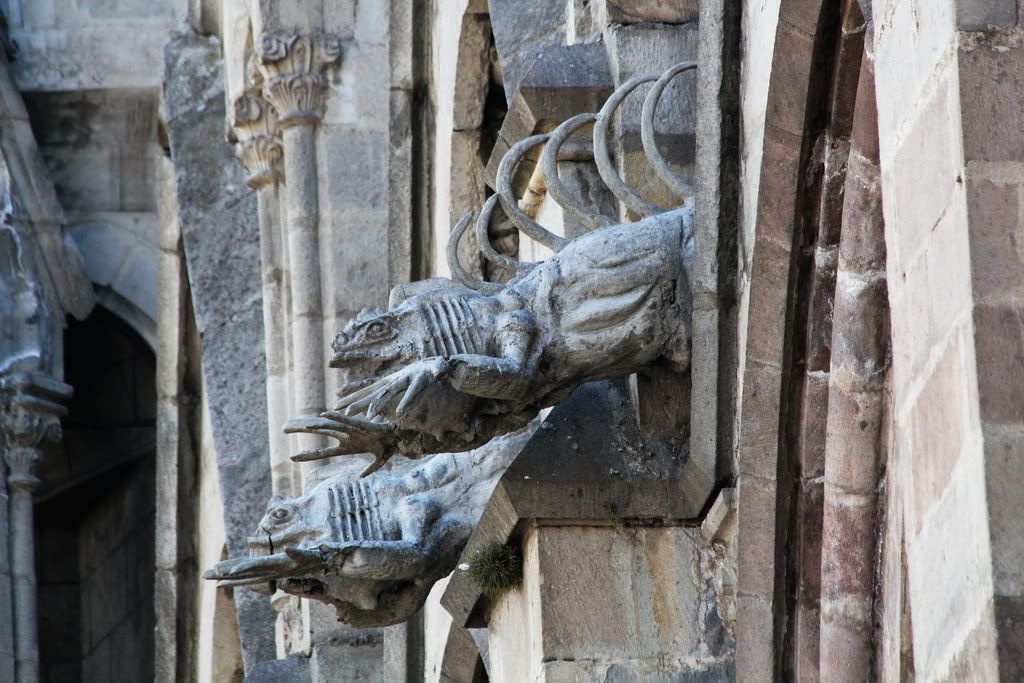 An iguana gargoyle
Next we went to the square in front of Parliament. We checked out two churches in that area and Plaza San Francisco. In one of the churches there was a mariachi band. Didn't expect to see that.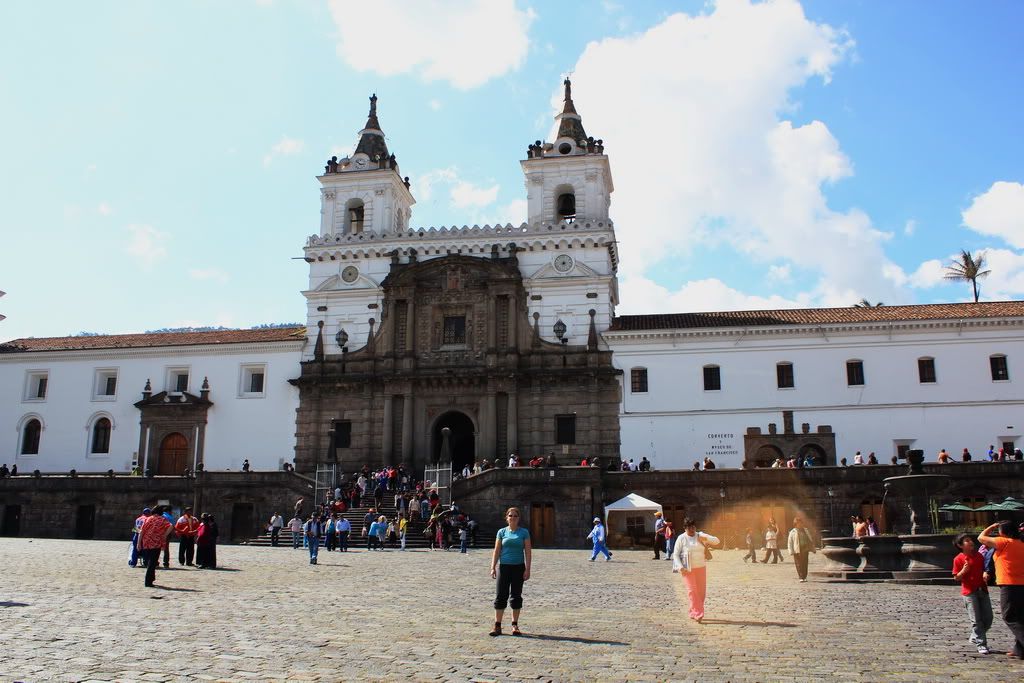 In the square
Then we drove up to a statue of Mary that sits high above the city. It was nice because we had a view of the Northern part of the city.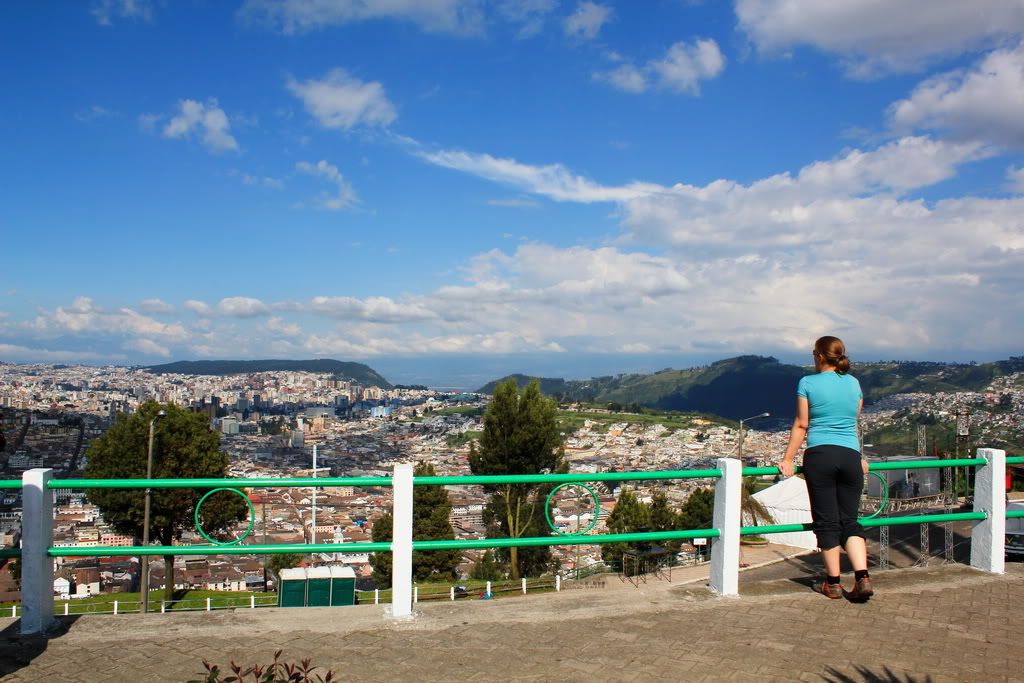 Enjoying the view, and the sun!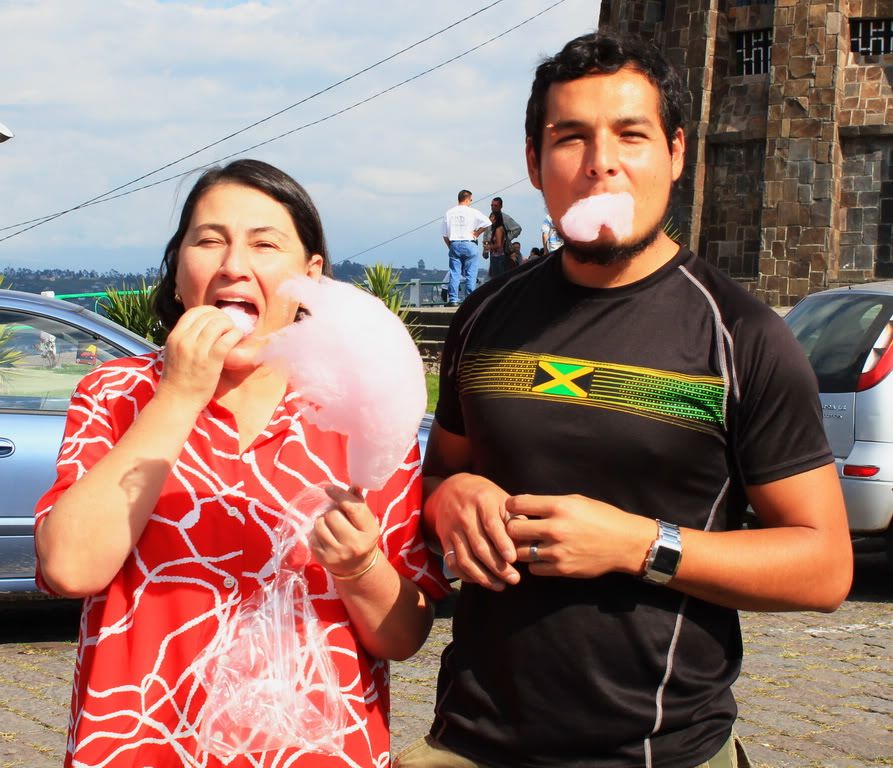 A snack for the road
Last we went to La Ronda, an old part of the city. The streets are walking only so we went for a bit of a stroll. We had some empanadas and canelazo to drink.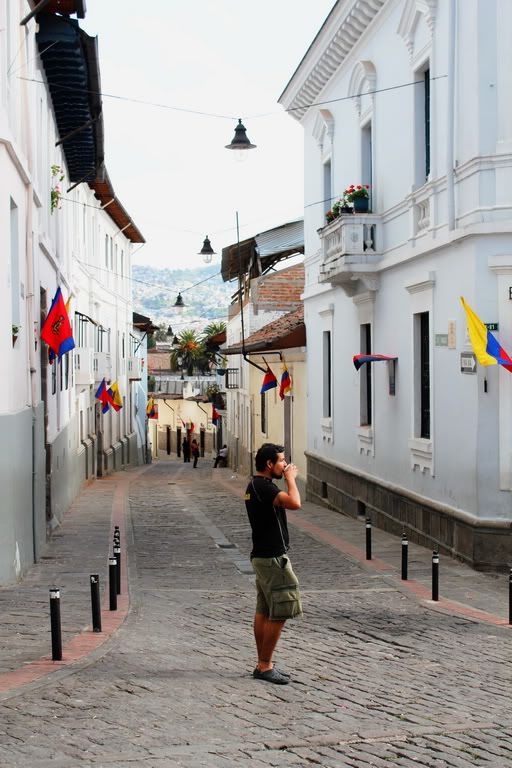 Enjoying a hot beverage in the streets
By this time it was getting late so we came back home. We had a nice dinner with Maria Teresa (mami), Maria Teresa, Maria Patricia, and Luis Antonio. We were still tired from the previous day so we went to bed shortly after finishing up dinner.