Today we didn't really have a plan we just wanted to catch up on internet and take a look around. By mid-morning we wanted a bit of fresh air so we went for a walk to the plaza. We got lucky because today was somewhat sunny (it was completely cloudy yesterday). Why were we lucky? Because we caught a glimpse of some of the white peaks of the Cordillera Blanca. We climbed to the top of our hotel to get an even better view. It was pretty amazing but it made me wish it was a completely clear day so I could fully appreciate it.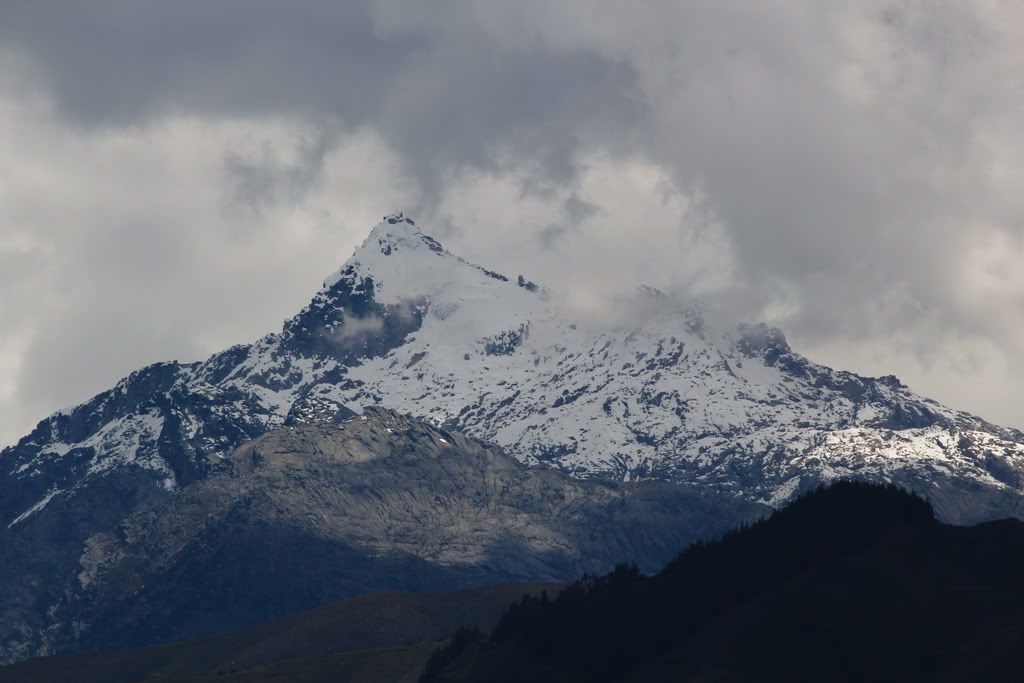 Peak action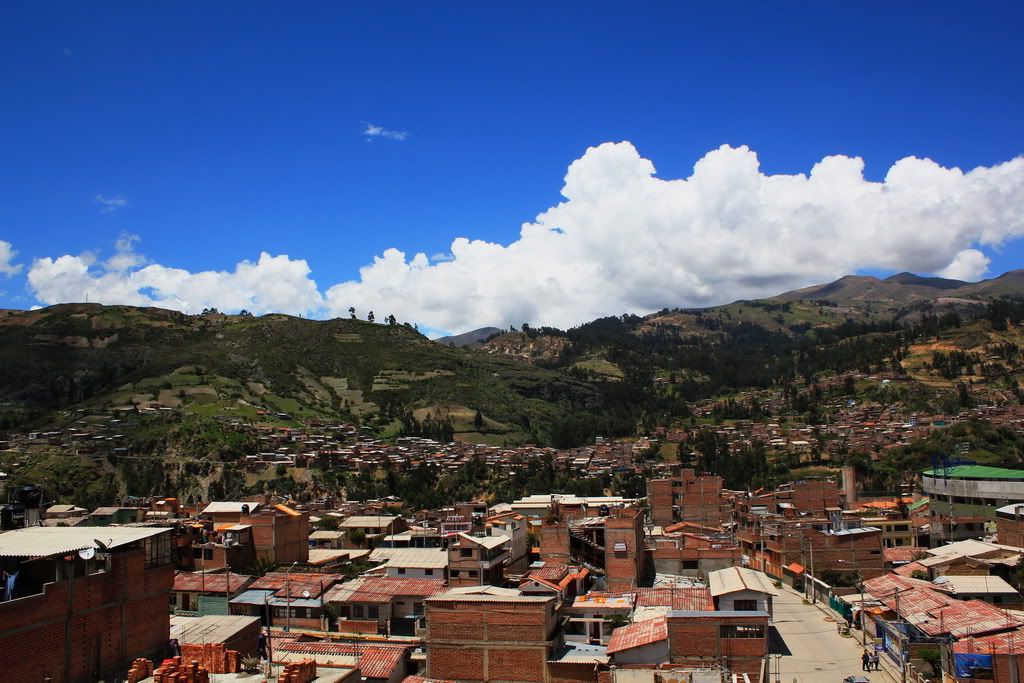 View of the city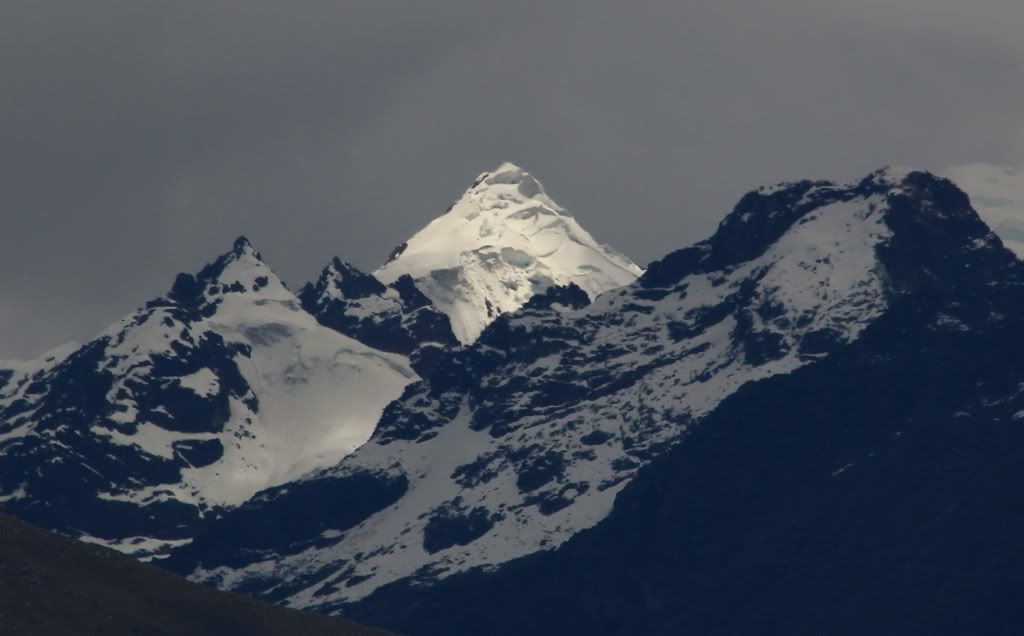 Some more peak action
We wandered around some more and stopped in at a few tourist information places. Alberto had visited the area more than 10 years ago on a road trip with his friends so we were doing a bit of research on a few places he wanted to check out. We also got lucky and found a tour operator that sold white gas; bonus!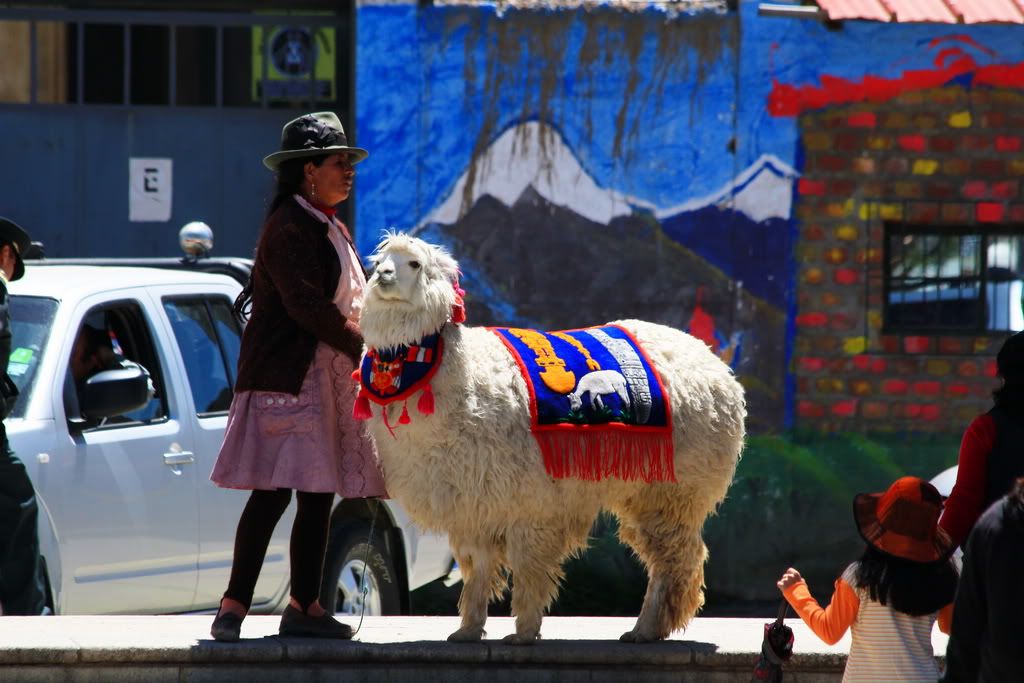 Llama for the tourists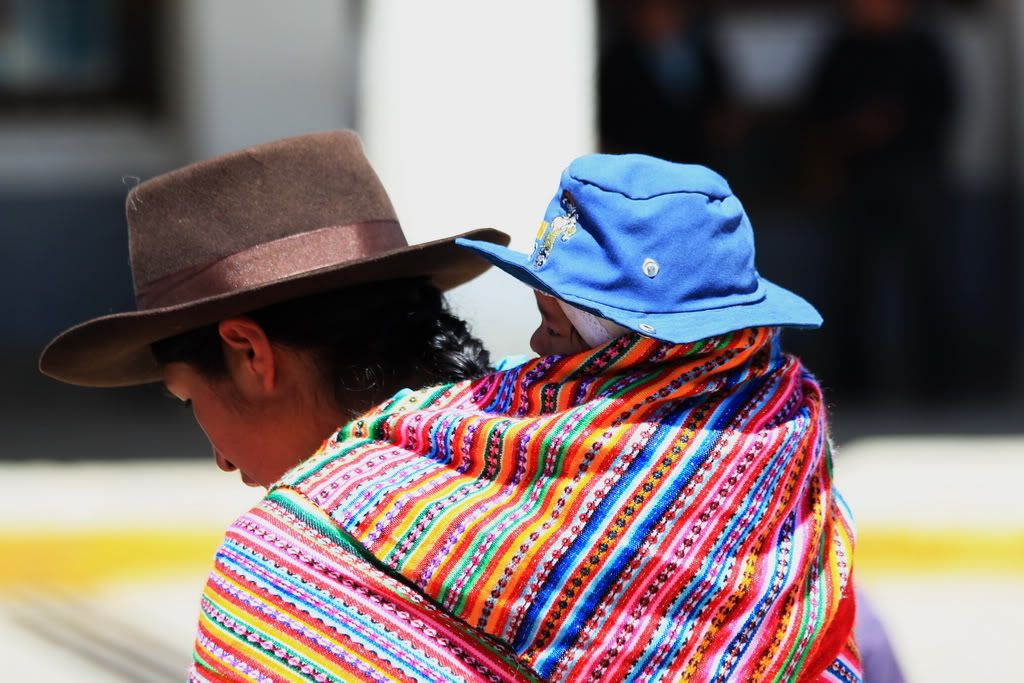 Some authentic peruvian action
That was pretty much it, it was a taking care of business day.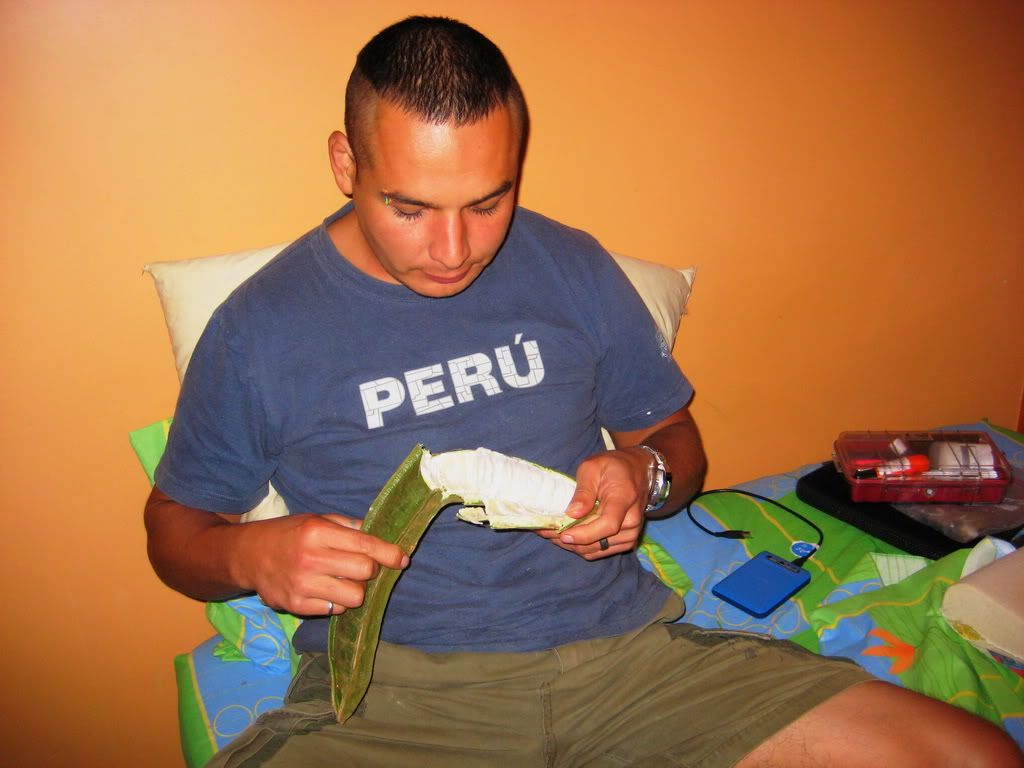 Alberto enjoying some Pacay fruit