Today the plan was to get some additives to put in the tanks. We also did some research online trying to figure out other things we could try.
We went out for some peruvian food with Alberto's high school friends in Trujillo. I had palta a la riena con pollo and it was soooo good. We also had some yuca fries with a yummy sauce. Peruvian food really is as good as everyone says.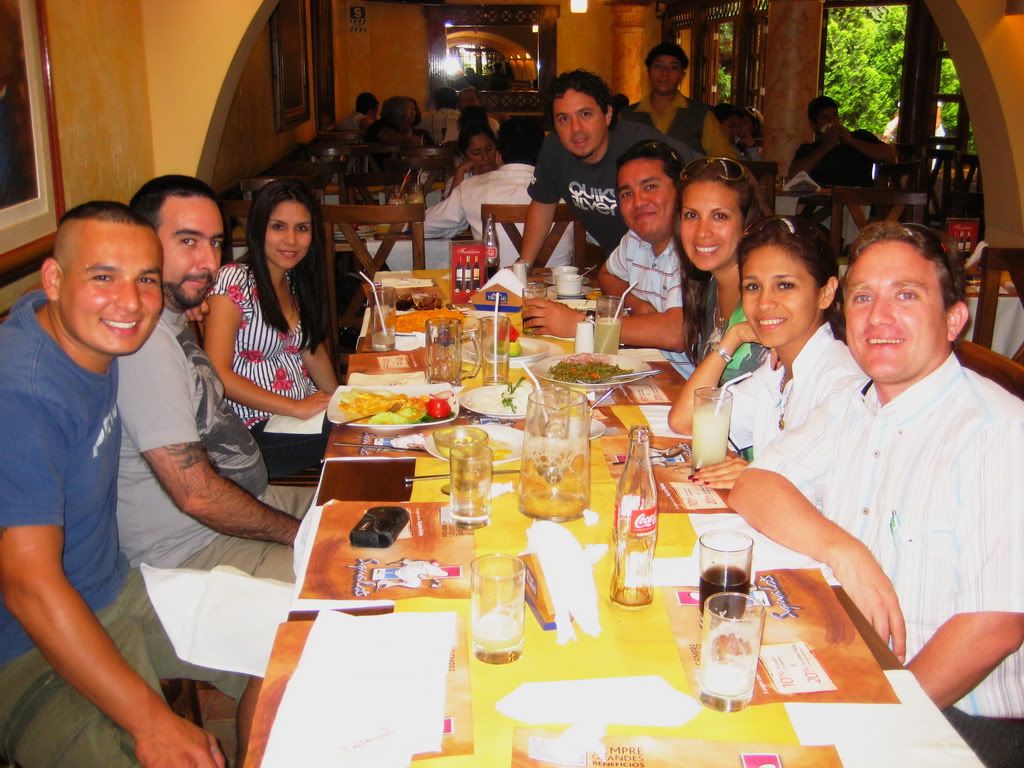 Out to lunch
After lunch Rodrigo helped Alberto fix his headphones for the bike. On the way home from Trujillo we bought some octane booster and some injector cleaner. When we got home we put some injector cleaner in Alberto's bike and tried it out. It still sounded terrible and we were starting to loose faith. Things were looking dire, at least to us.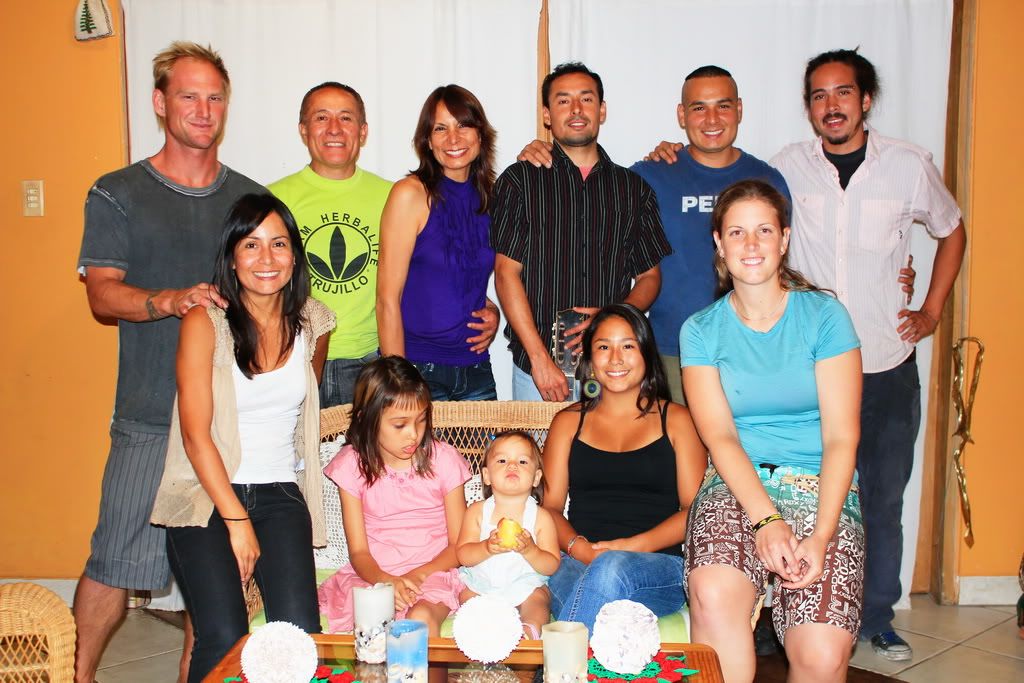 Family photo
We went out to dinner with Alberto's family in Huanchaco and then he went out to meet up with some of his friends. I was tired and stressed about the bike situation so I called it a day.