Since we've been trying to sort out the bikes since we arrived we haven't actually been able to enjoy being here. Today was a day for tying up loose ends and visiting with the family.
I was excited because Jenny gave me a package of all my maps I had got sent there. I love going through maps. I spent my afternoon studying Chile and Argentina. I can't wait to get to southern Chile, I think that's the single place I have been looking forward to seeing the most on this trip.
Taking our bikes for a spin yesterday was a great feeling. It's strange, I had a smile on my face just from getting to ride my bike again. Who would have thought I would have missed my dreaded BMW so much.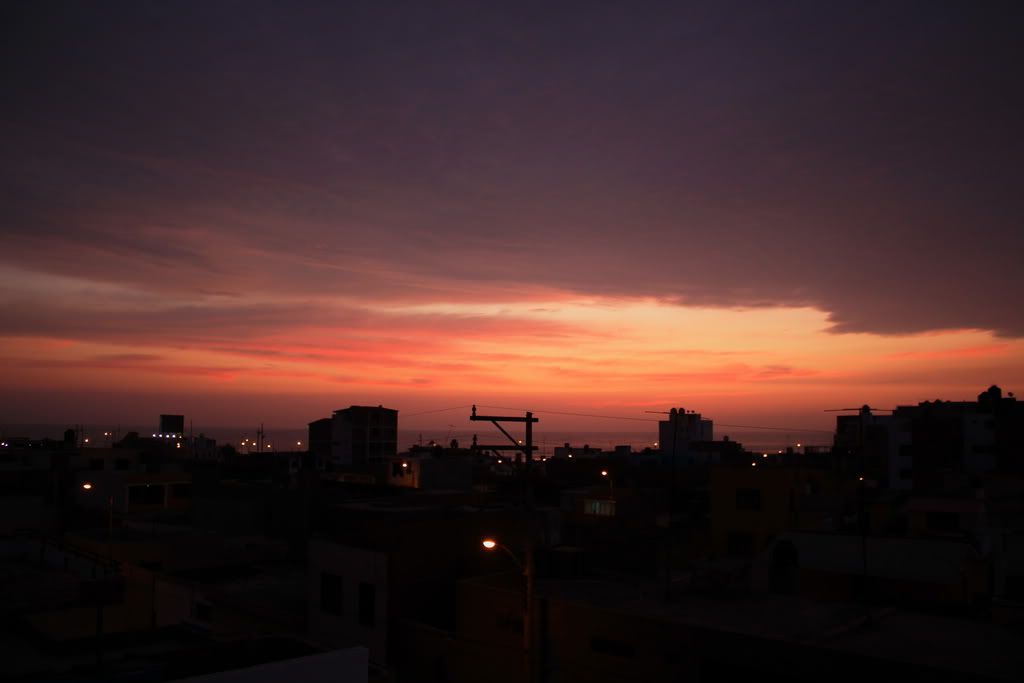 Sunset in Huanchaco
Tomorrow we hit the road again.