The consensus on ADVrider was to drain the tanks and put the best gas we could find in them. Sorted my son! First thing in the morning we set out to drain the tanks. Thankfully there wasn't that much gas in them.
We have a CD of the BMW service manual for our bikes (supposedly more detailed than the crap book they give you). We went to the gas tank section hoping to find a schematic so we could figure out an easy way to drain the tanks. Under
drain the fuel tank
it read:
Drain the fuel tank, using the commercially available special tool. Thanks for yet another helpful hint BMW. We weren't too interested in taking the tank out and the only line we saw was coming from the fuel pump. While we were in the neighborhood we decided to take a gander at the fuel pumps. Just in case they looked clogged. While we had those out, and easy access to the fuel we just siphoned it all out.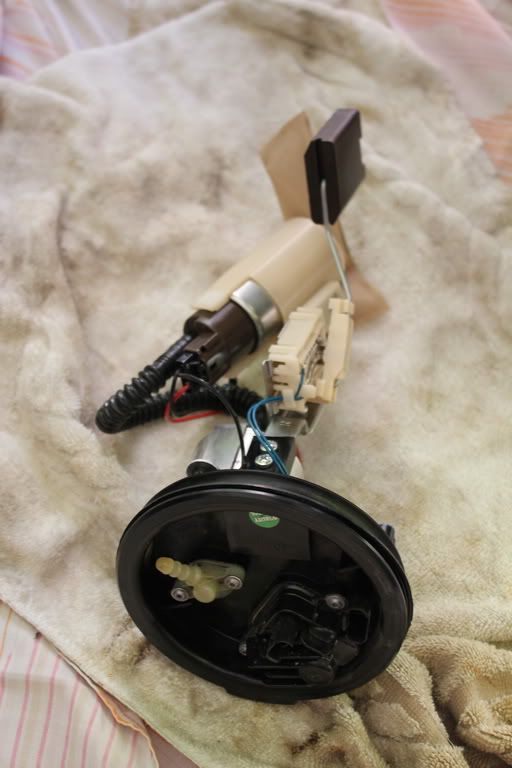 Fuel pump; check!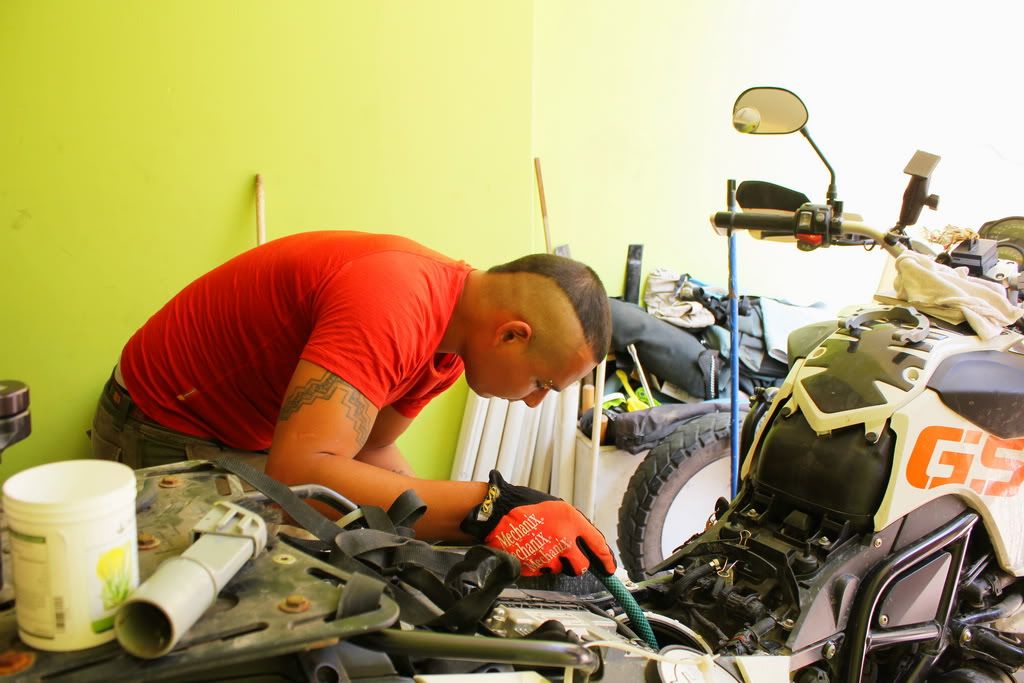 Drain gas; check!
We gave the tanks a good clean and then put in 98 octane gas from the Repsol gas station in Trujillo. We also put some injector cleaner in both tanks. Alberto took both bikes for a spin and felt like there was an improvement in performance. We'll run a few more tanks of the good stuff through the bikes and hopefully this will cure them of all their ailments.
Easy access to fuel tank for cleaning
Fingers crossed the bikes are on the mend.
It was another long day, but I think we are moving in a positive direction now.