Alberto's aunt and uncle were going to their beach house for the weekend, and since there was nothing we could do about our bikes we gladly hopped on the band wagon.
During the day we got caught up on the blog etcetera and then in the evening we went to the beach with Fernando (Alberto's uncle). Before we left the city we made a few stops. One in particular was a french deli and it was amazing. The highlight for me was trying the different flavours of fresh pate. Yum yum.
It was a fairly quick drive out to the beach community of Santa Maria del Mar. We arrived at dusk and met up with Alberto's aunt Viviana (who had gone to the beach the previous day). We went for a walk with them checking out the different facilities and different areas of the community. At one of the clubs there is a gigantic swimming pool!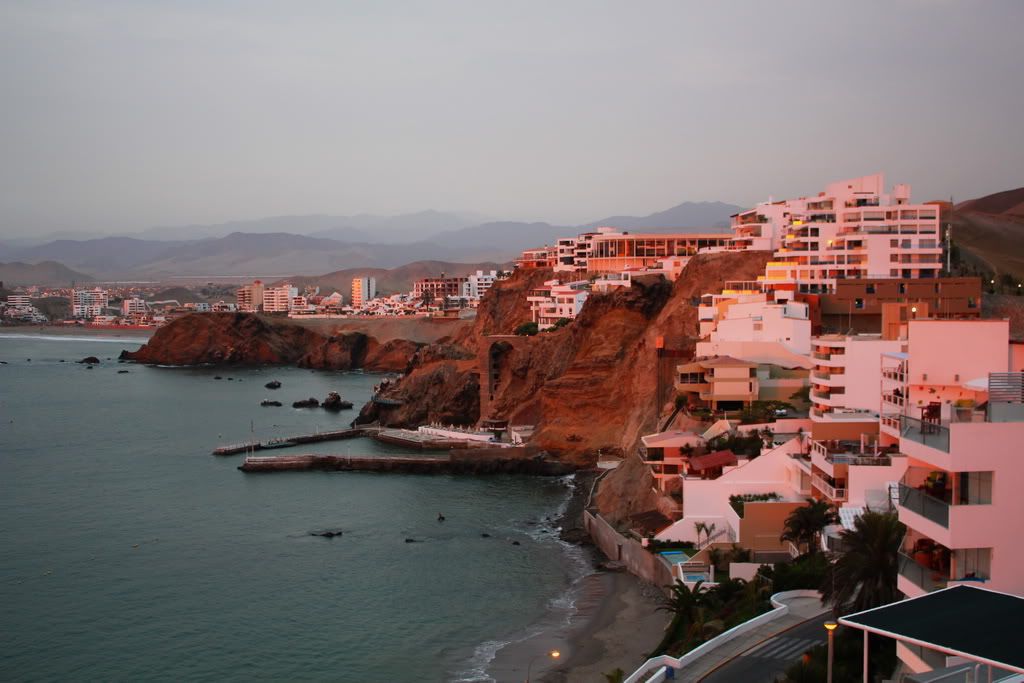 The sun is setting on the beach community of Santa Maria
For the evening we had a bbq, with another aunt and uncle of Alberto (Daniel and Rosita) and some friends of Fernando and Viviana's. It was a great time telling our stories. Fernando and Viviana's house is perfect for entertaining.
The upstairs patio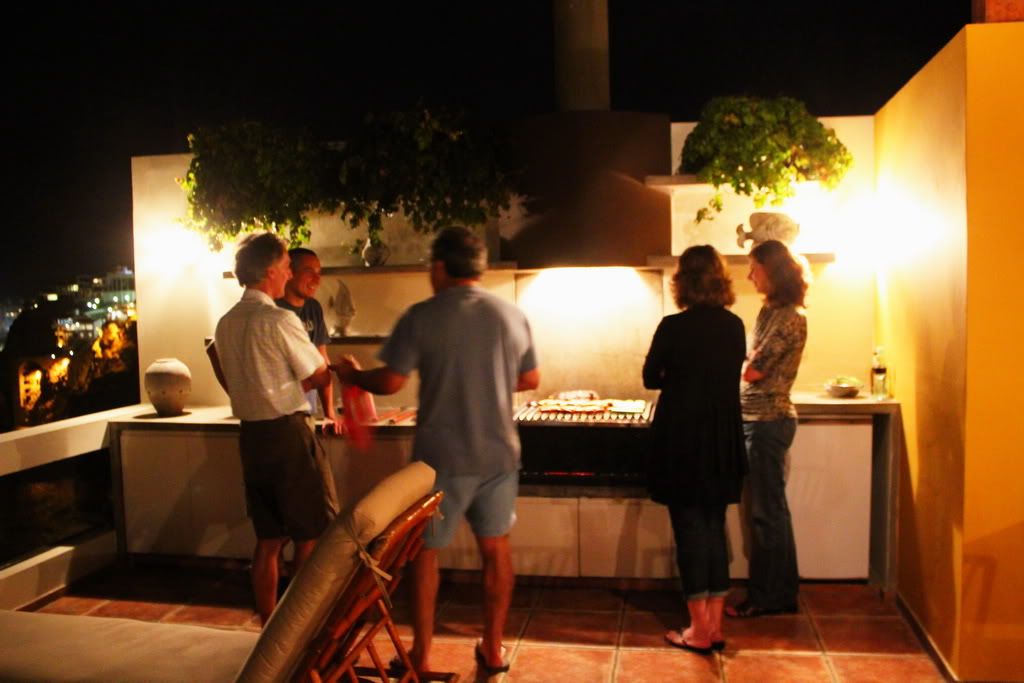 Having a good time around the bbq