Alberto was chatting up some riders staying at the campsite next to us. Once again one of them had heard about us from our engine troubles. He was also an engineer. Funny how all the engineers we meet are pretty young.
Our biker next door neighbours
When we left I could not get my bike into second gear. So I pulled over and noticed that the shift lever was pushed in a little bit. I pulled it out and bent it back and we were good to go. I wonder how that happened?
Riding this morning was a breath of fresh air. There was little wind, the temperature was up and it felt like we were riding in BC. There were mountains, pine trees, lakes and delicious curves. It was really fun, but it also made me start fantasizing about the rides I want to do when I get home. No need to leave BC folks, there is plenty of awesomeness already there. Enjoy it!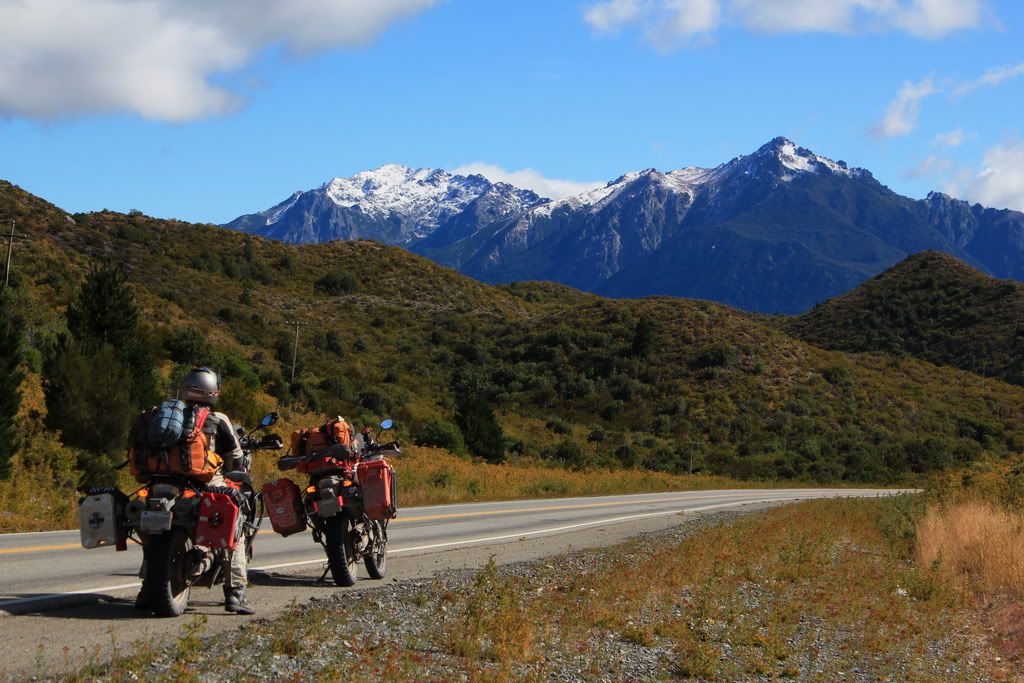 Yay mountains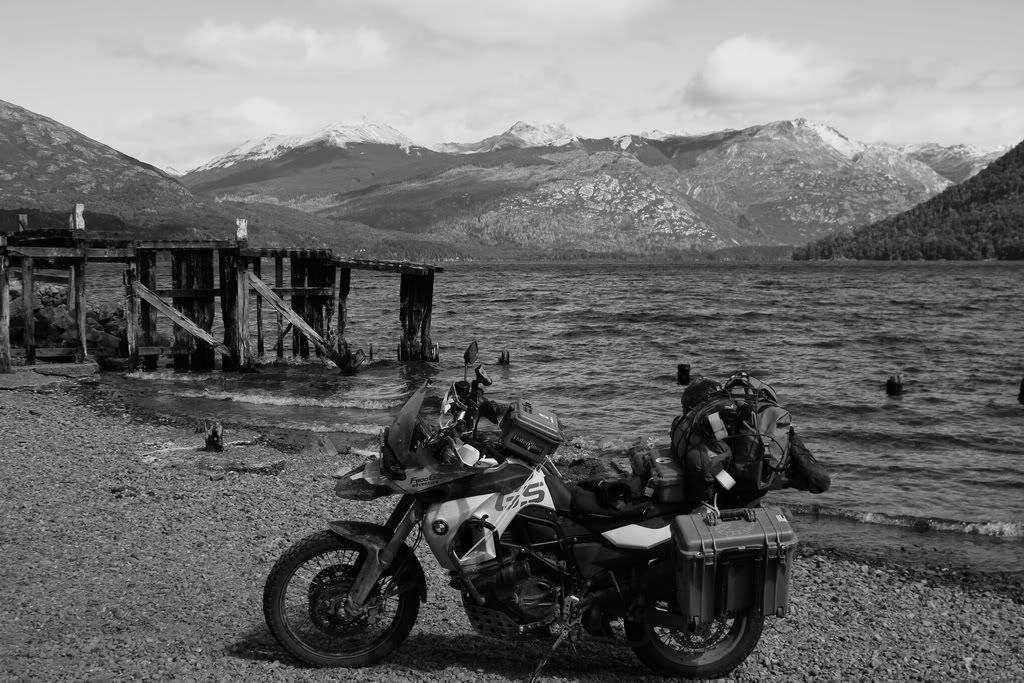 Nice lake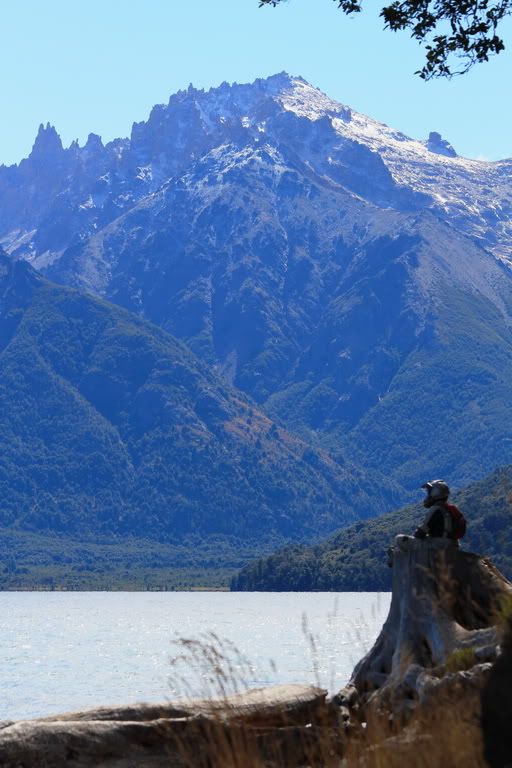 Enjoying the view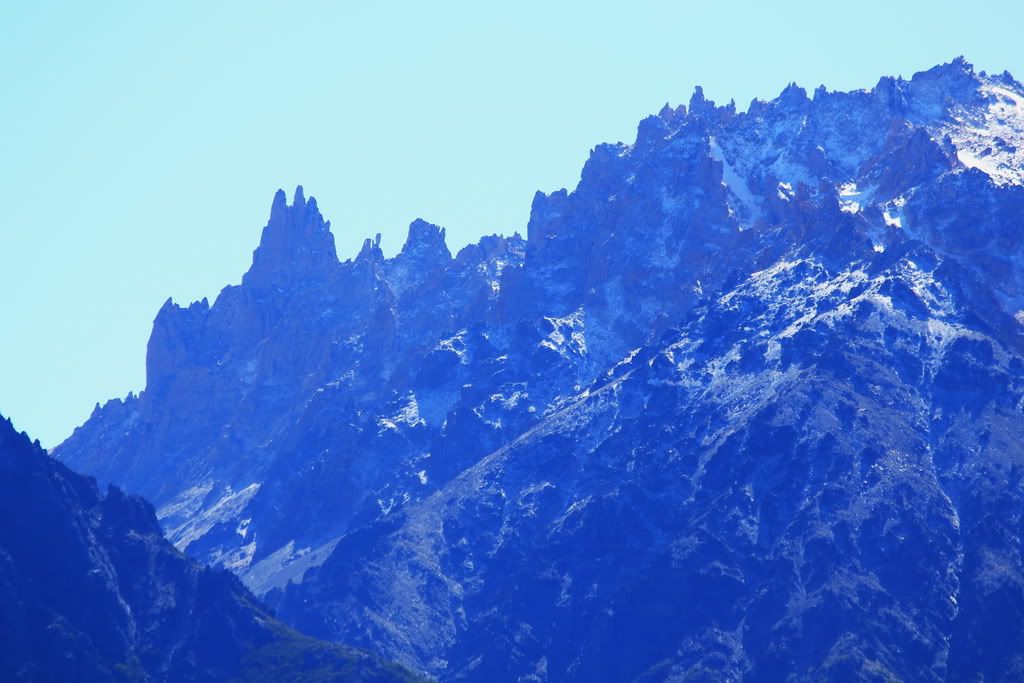 Nice peaks
nice riding
We drove through Bariloche which was surprisingly depressing. I thought it was supposed to be a pretty place, but what we drove through was nothing special. We continued north on the mystic Ruta 40. It went back to lameness but it was paved. Flat, straight, pampas. It wasn't very windy though, that was a nice break.
Back to lame
We saw a Volcano but that was more or less the only talking point in the scenery. We rolled into Zapala, from what we could tell the only town since Bariloche. There was a sign stating there was municipal camping but it was difficult to find. We asked around and got many different directions but we finally found it. The campground itself is pretty good and it is REALLY cheap. The operator told us there was a restaurant 300m down the road. It was a little more than 300m down the road and when we got there it was closed. We were committed at that point so we took a cab into town for some food. Alberto was on the quest for some good Argentinian beef. The cab driver took us to a really nice restaurant, Mayrouba. Alberto wasn't completely satisfied with his beef but it was a nice evening. Our server was surprised that two Canadians had come to visit Zapala. Zapala not a tourist destination?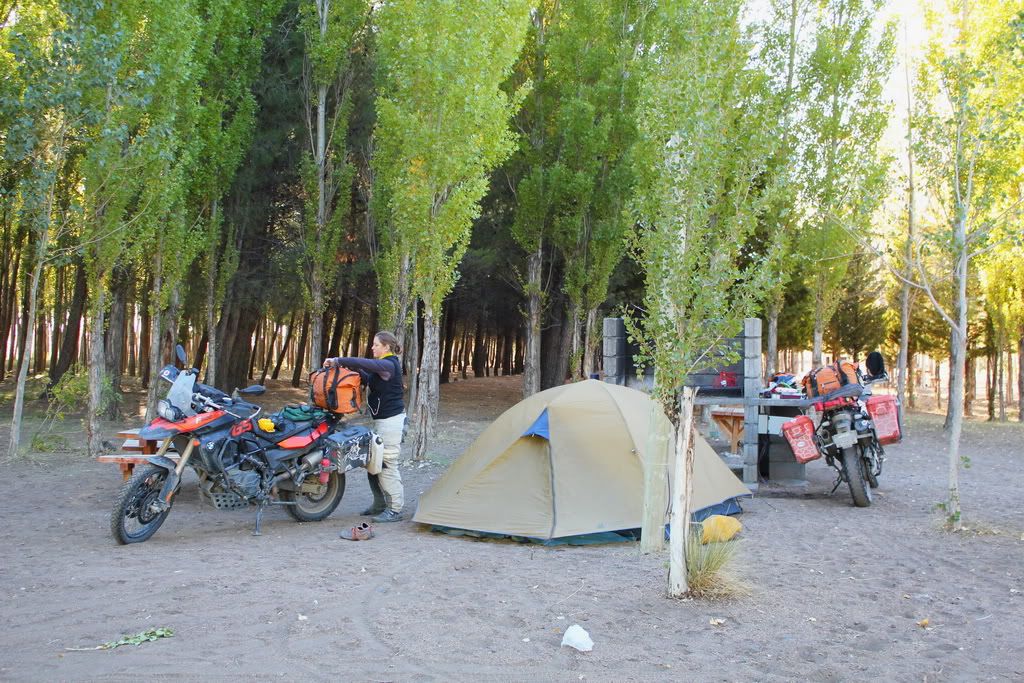 Municipal camping in "El Bosque"