The first day of March. Well at least we hit the road again before March. That's something. We've shortened our list to 2 main things we want to accomplish because this is a bike trip not a vacation. It's about the riding not seeing the tourist sights. I only make one exception for popular tourist sights and that is for natural beauty. One, ride south to enjoy the Carretera Austral/Glacier Park/Torres del Paine. Second, ride the Peruvian Sierra. Everything else in between unfortunately is reduced to filler. My mom will be freaking out reading this since she thought we weren't making good enough time before we had the breakdown delay. Haha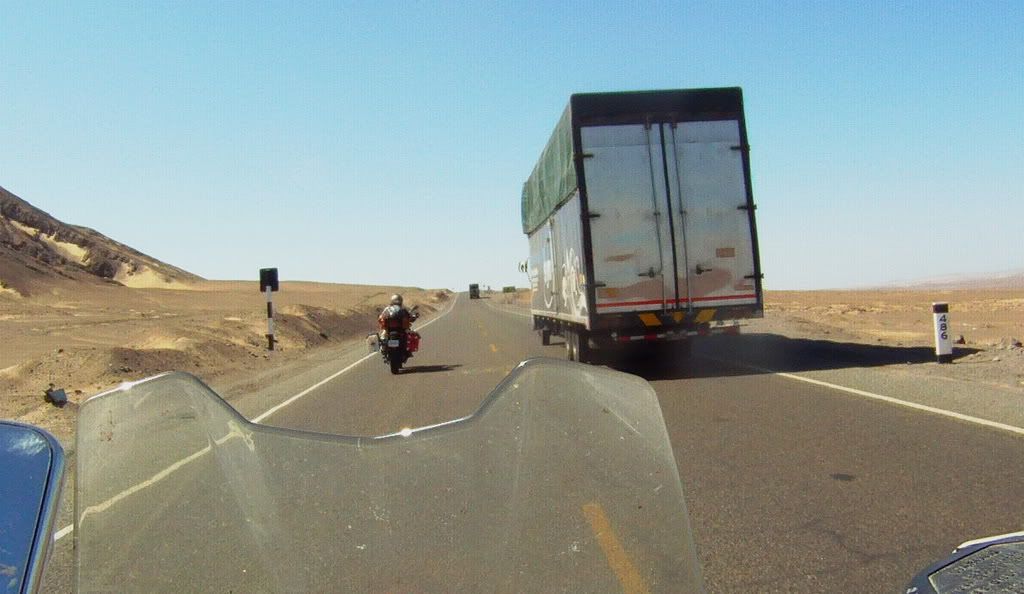 More of the same to start off the day
We are settling back into the routine nicely. It's comforting to know that we haven't lost any of our packing skills. So far all the signs indicating foggy zones haven't been foggy for us. Bonus! We reached a toll booth and just as I was coming through the little opening for bikers I noticed a mini dune sitting in my path. I slammed on the breaks and came to a stop just in front of it. What a hidden hazard. I paddle in reverse and drove around it. I think the policeman who was watching me the whole time then halfheartedly tried to pull me over. I just gave him a friendly wave back.
I don't know what the toll booth money goes towards cause it certainly isn't the road. The surface was disgraceful, plus it was twisty. Not a fun combination. The road worked it's way to the ocean and the surface improved. It was a nice ride after that.

We hit the ocean!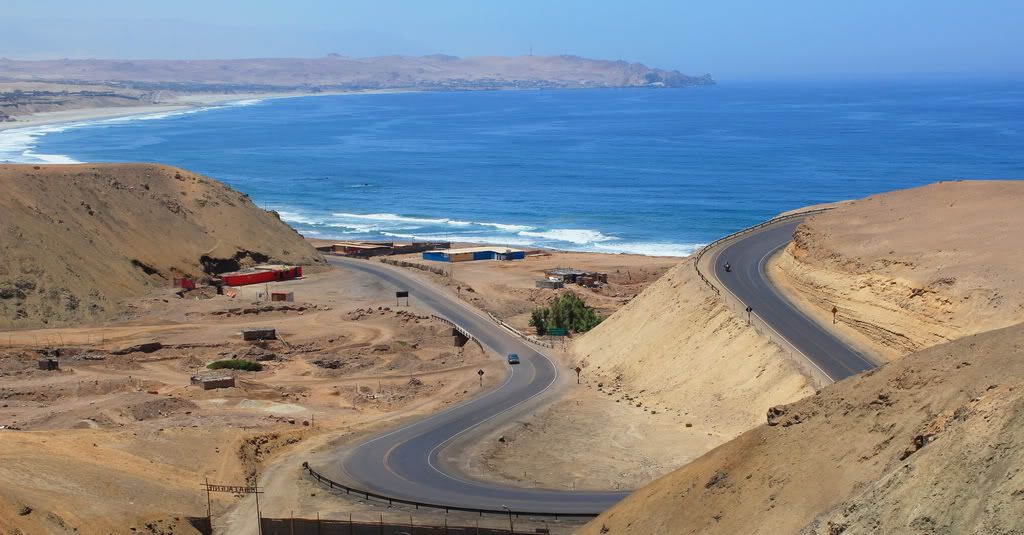 And some curves apparently
Alberto's tires were enjoying themselves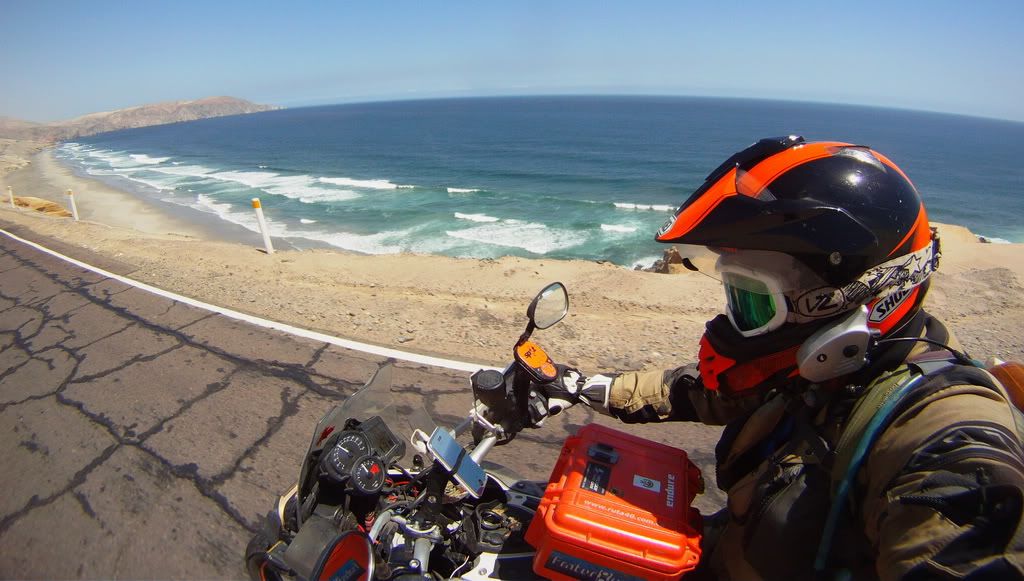 Riding the coast was the best part of the day
There was only one sand creep onto the road (despite all the signs warning of it) but I had to come to a sudden stop because another car came around the corner was using the other lane. If you weren't paying attention hitting those sand traps on a bike at speed could be very unfortunate.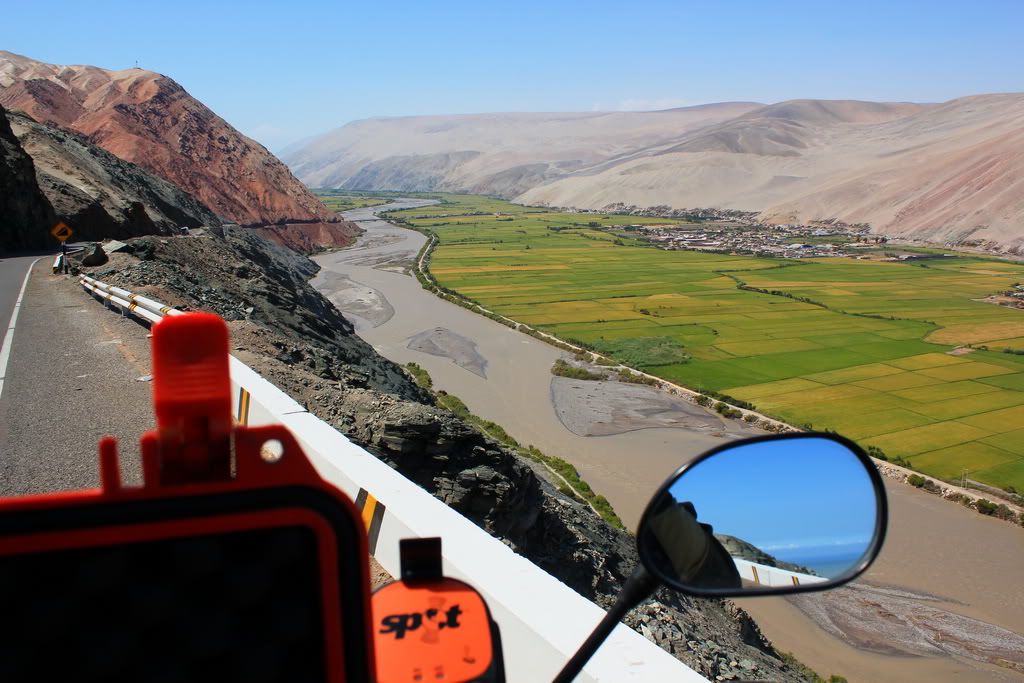 A rare glimpse of green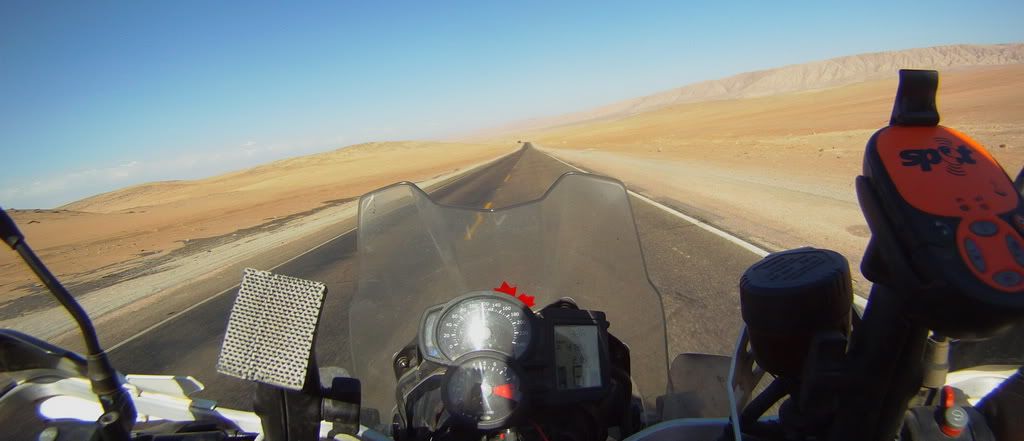 The fun ends here
We made it to the turn

, where the road goes to Arequipa. I thought to myself what a funny way to make an exit (2 lanes of traffic suddenly disappearing into the single lane of the highway). After that we started looking for a place to camp. Then we saw a sign saying that the Peruvian Airforce practices dropping bombs in the area. Okay we will suspend our search. Once we were well clear of that we found a good place to camp. The temperature is ideal. There is a cool freshness to the air. Alberto also assures me there are no scorpions.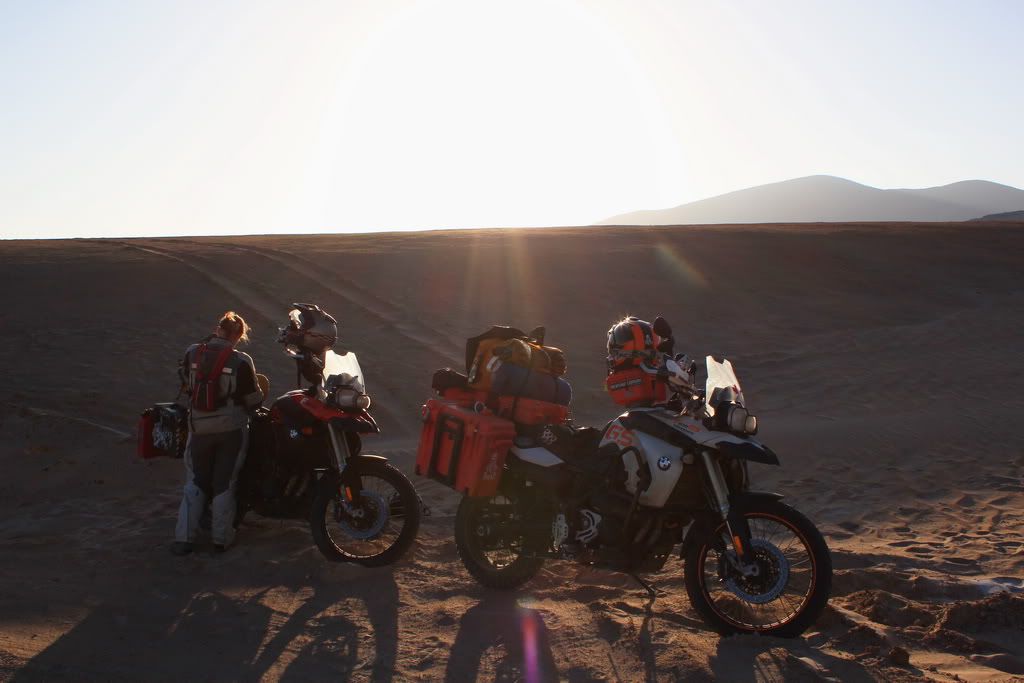 Good timing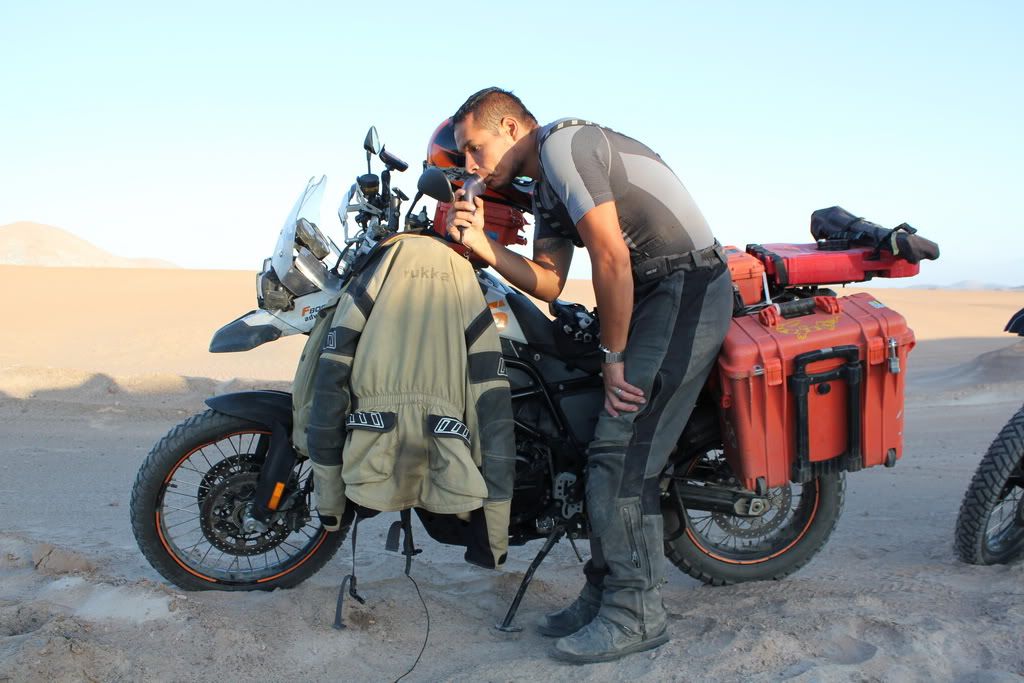 Alberto "roughing it"