After vowing to completely take the day off yesterday we got back to business today. No rain last night, and I think things are starting to clear up.
We took the bus into Puerto Montt so we could use internet. So far we've done all our internet heavy lifting at Malls in Chile, so we went to the mall. There was no free internet but after we bought lunch at Pizza Hut we got their wifi password.
On the bus, which we had to get off of half way into town and switch to a new bus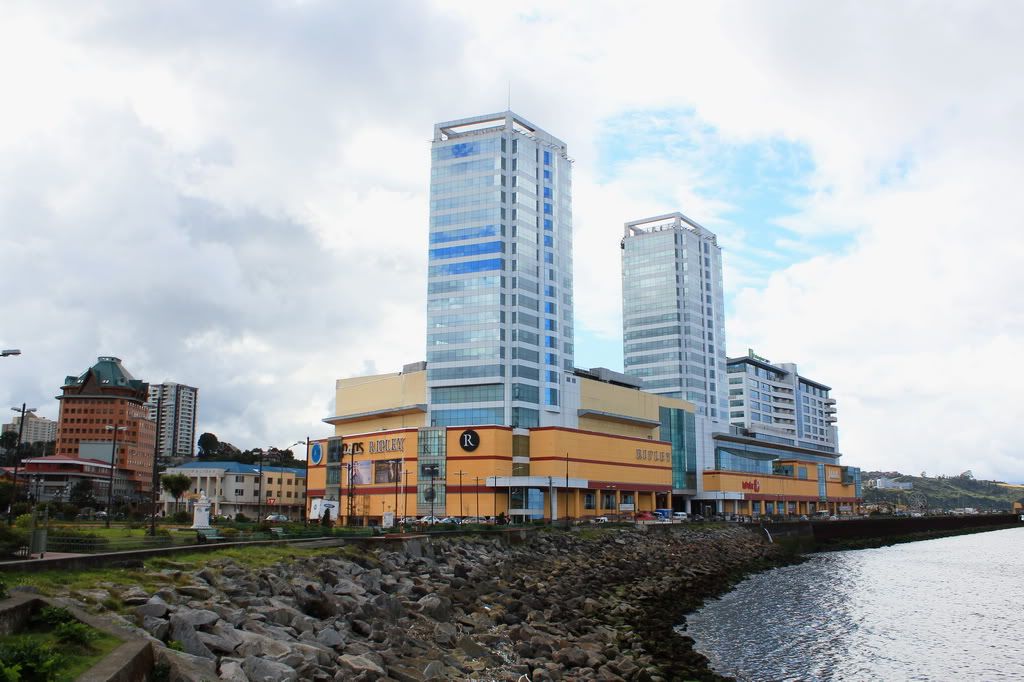 The Mall
We spent most of the day, well as long as chicha's battery held up, in the Mall's food court. I got a huge helping of 80s music from the ambient music in the mall. It was out of control! We picked up a few things for dinner in the grocery store before leaving and then took to the streets. We enjoyed a bit of the waterfront as we walked for the bus stop.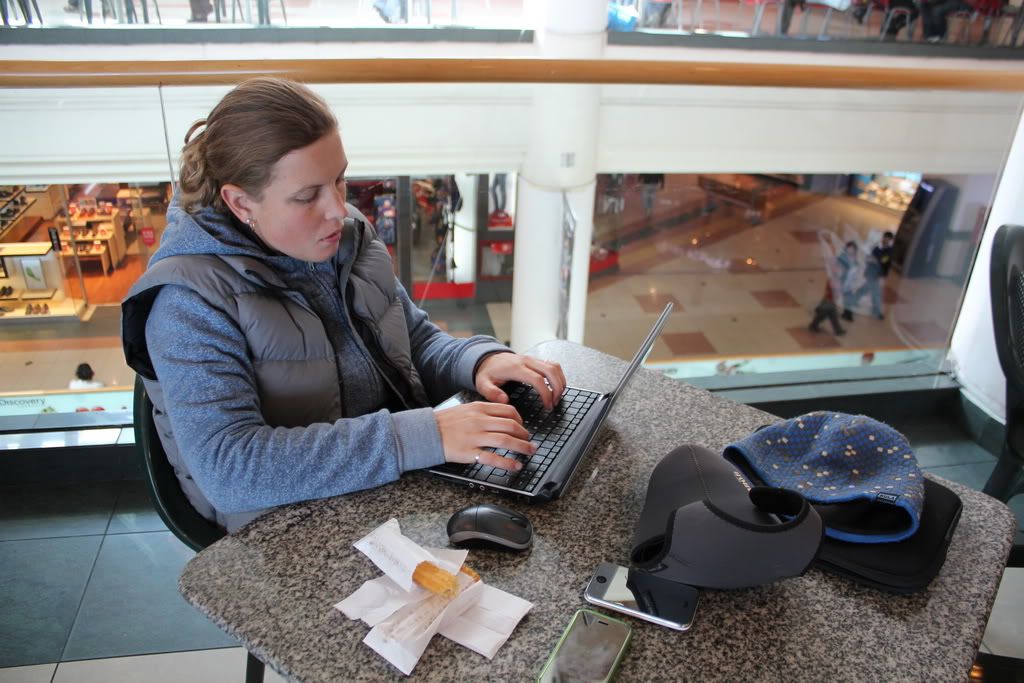 Taking care of business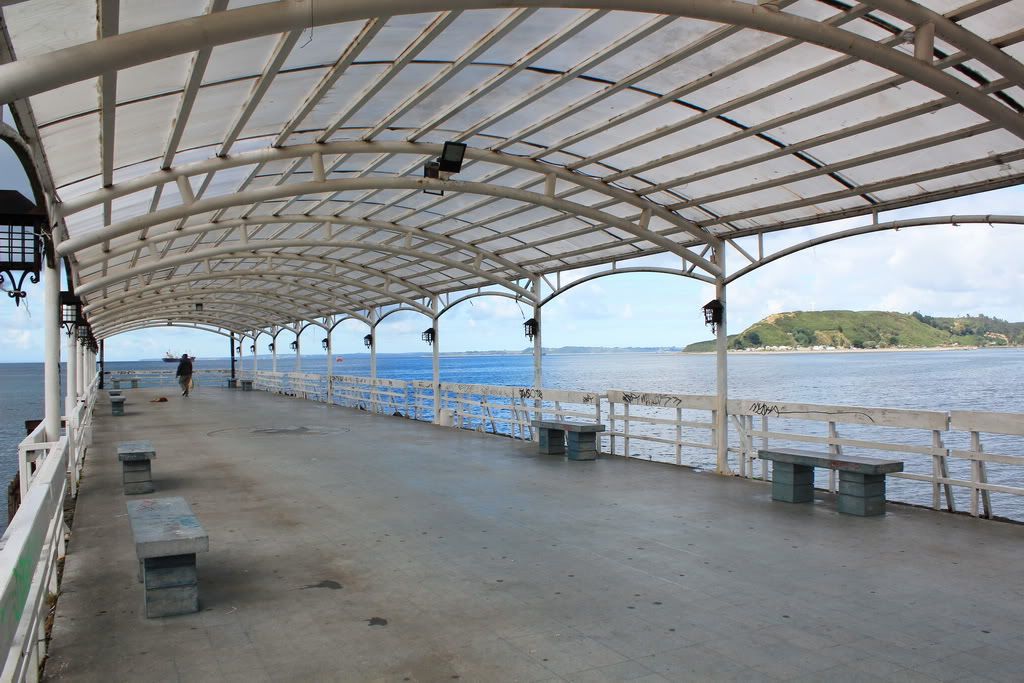 Down on the waterfront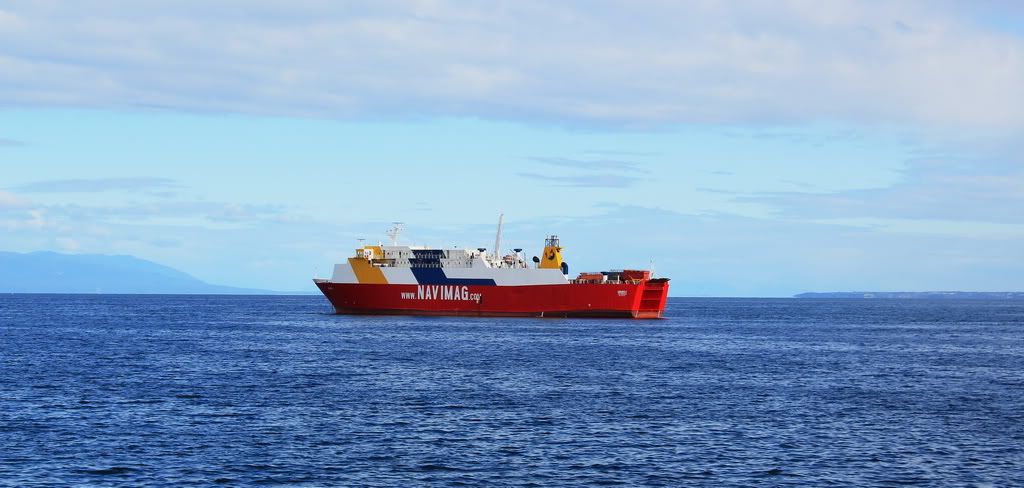 Ships in the harbour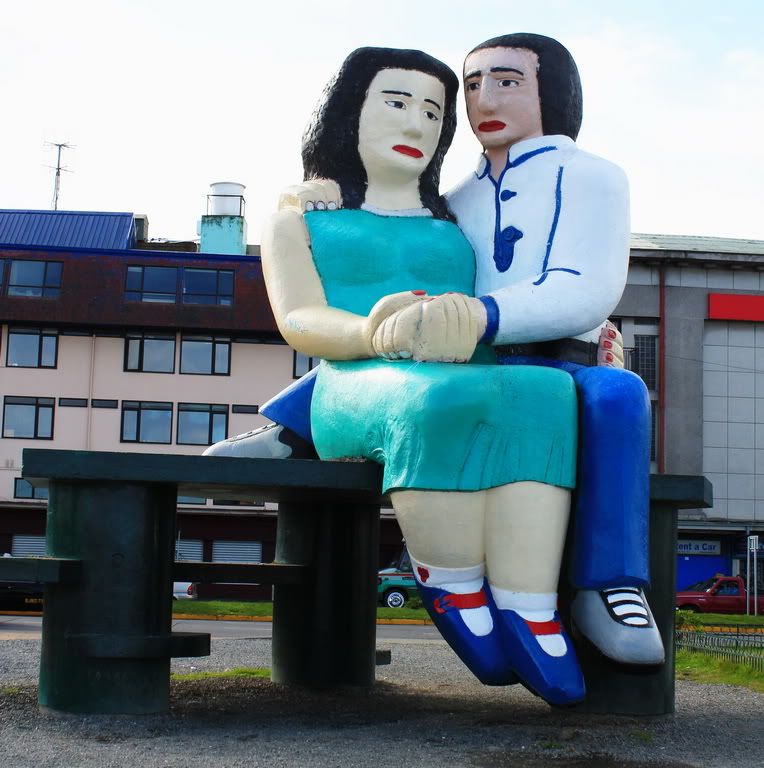 Weird monument down by the water
We spent the evening taking in the view at the campground. We picked up some chicken nuggets at the grocery store for dinner and boy did they ever turn out to be a good find. They were delicious!
Enjoying some tea and the view (Thermos courtesy of Trevor and Linda)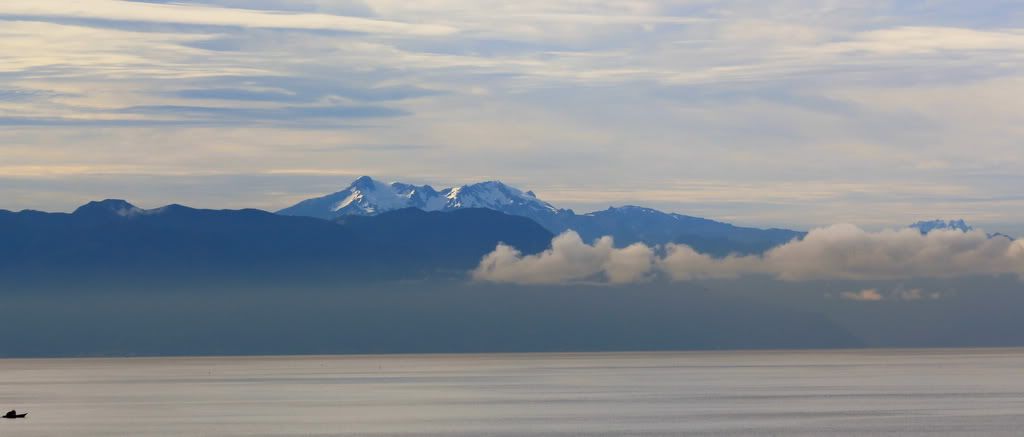 The amazing view