Today we decided that we'd completely take the day off. Once again it rained like crazy during the night. When we woke up we were cold and damp.
It reminded me of camping in Canada in April or early May.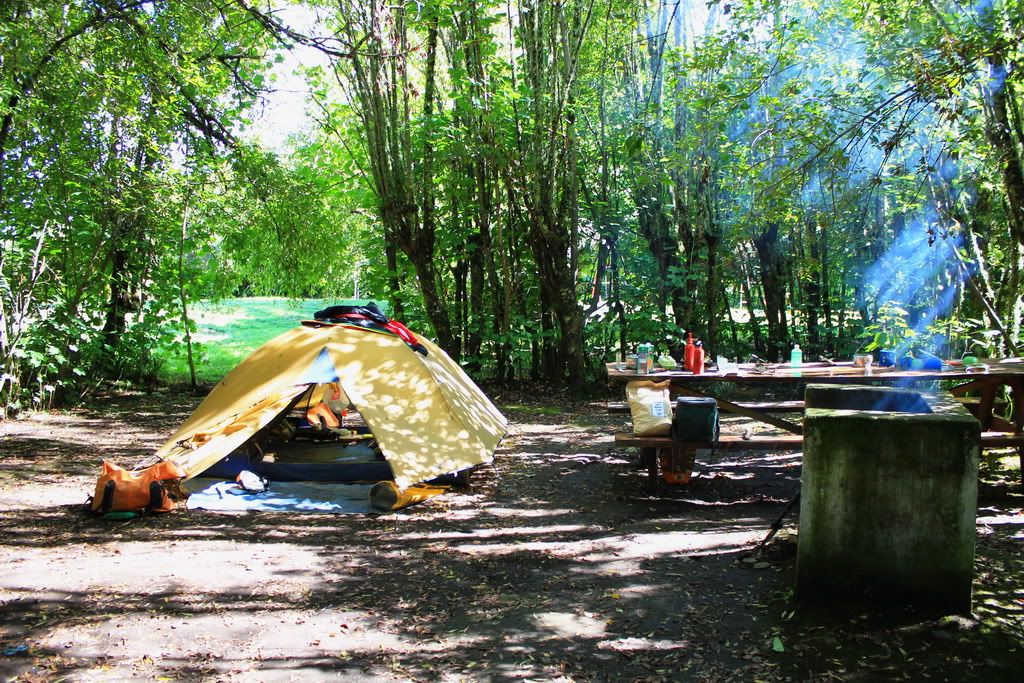 Our campsite
First thing, we needed to make a fire to dry ourselves and stuff out. Then we had really hot showers. Oh boy did that feel good. While we were making the fire the sun came out so that helped drying our things out.
Making a fire to dry us out
We went to the beach, and lazed around. Didn't really accomplish anything apart from an early nights sleep. The person who runs the campground was showing us a large earthquake that had happened in Japan on the news. Coastal Chile was preparing for a tsunami. He said that the Tsunami would hit at 3am and they didn't know how large it would be. We were confident that we were high enough up that it wouldn't be a problem for us.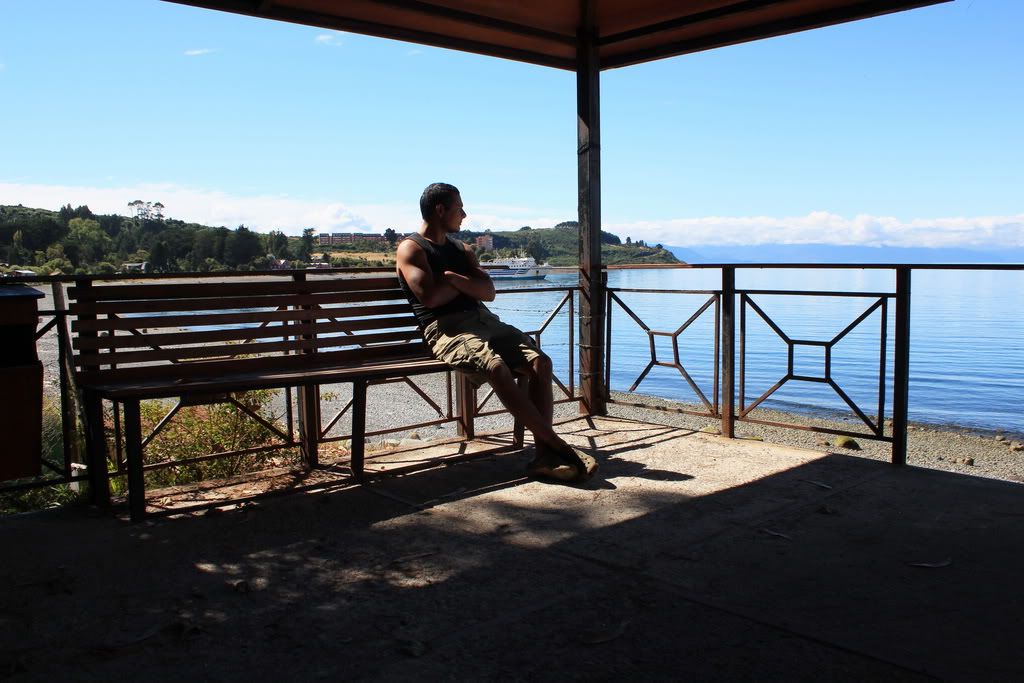 At the lookout above the beach
It was locked but I didn't let that stop us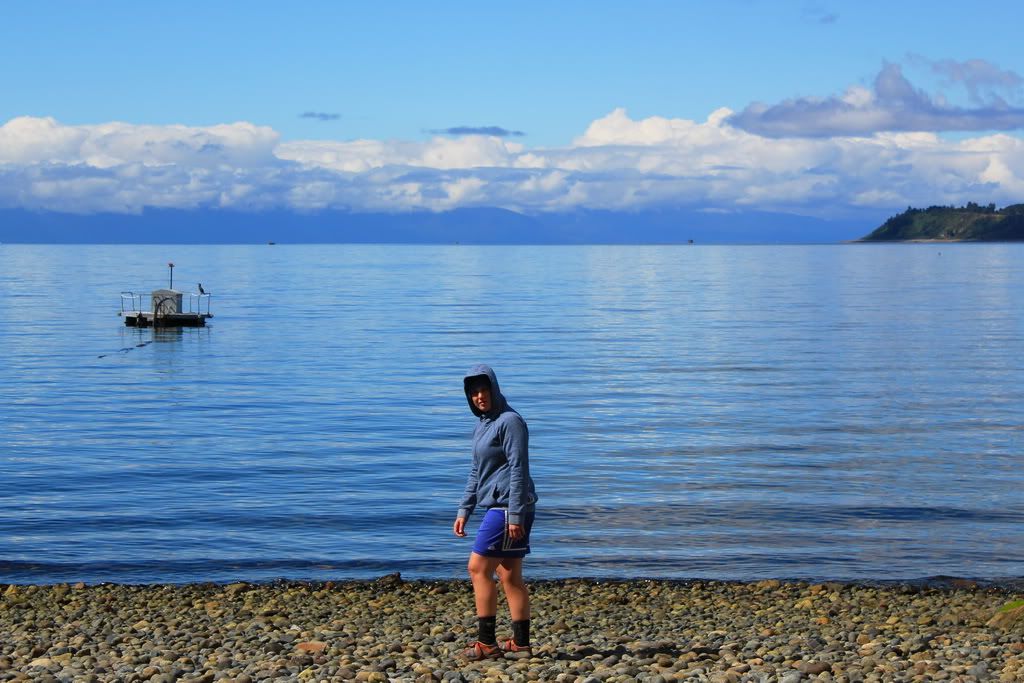 I was only wearing shorts cause my pants were still wet from last night. I was freezing!
Gotta skip a few stones for good measure
The coastline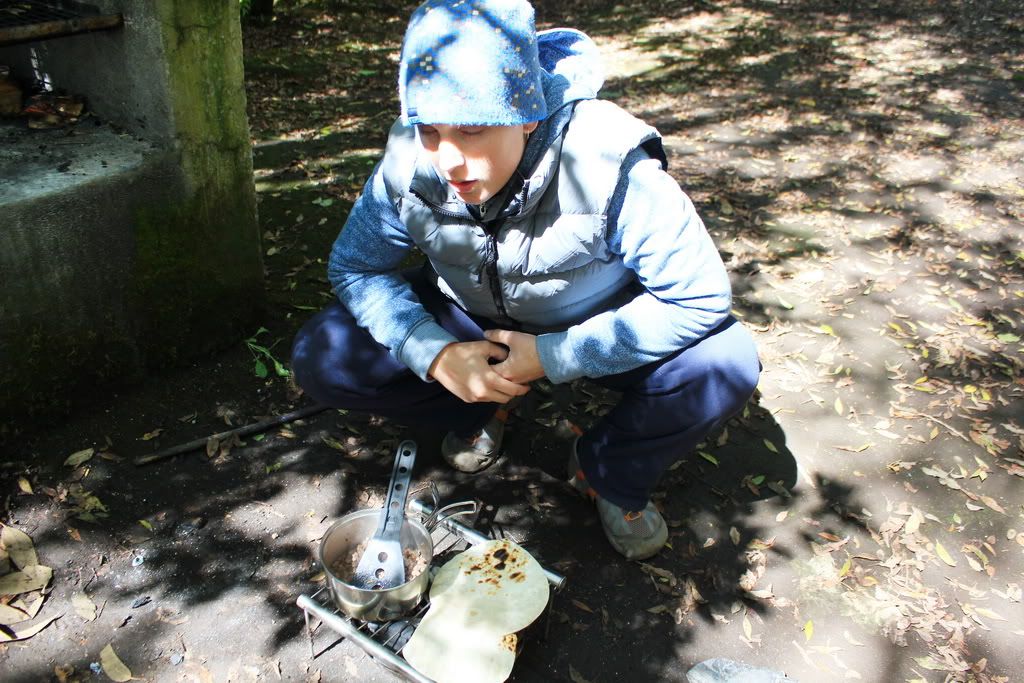 Cooking up some lunch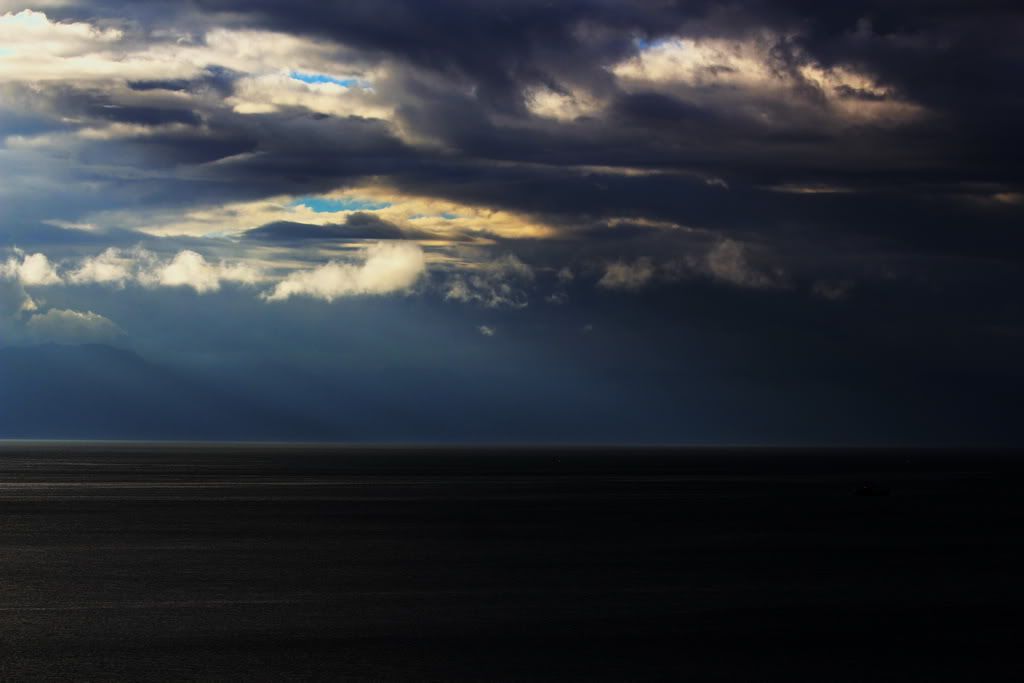 Scenery from around the campsite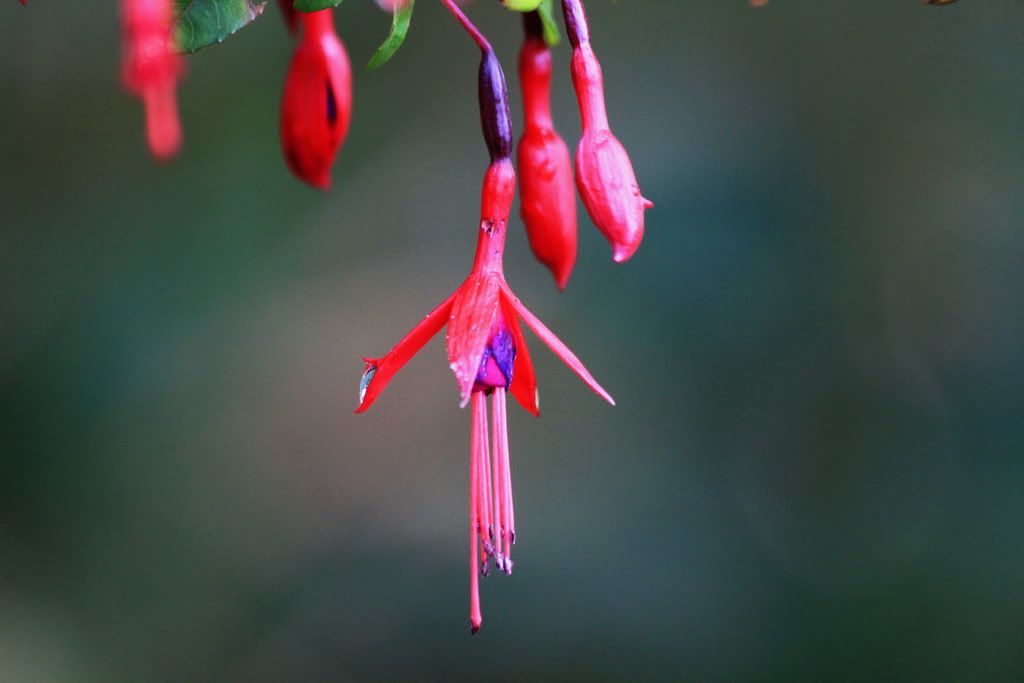 Some flowers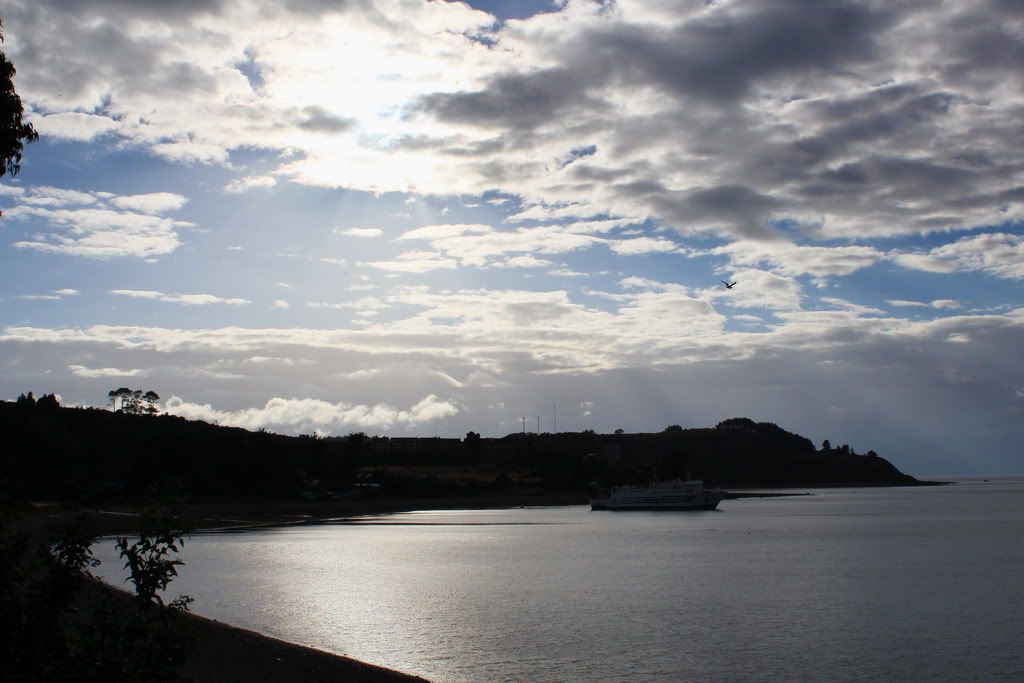 Some more scenery