I went to check on my bike to see if there was still oil leaking. There wasn't. We'll keep an eye on things over the next few days.
It was nice to take a day to relax. We've been going pretty hard these last few days so we took some time off and went around town with Ricardo.
First we went to the Mall to use the internet. We also had lunch.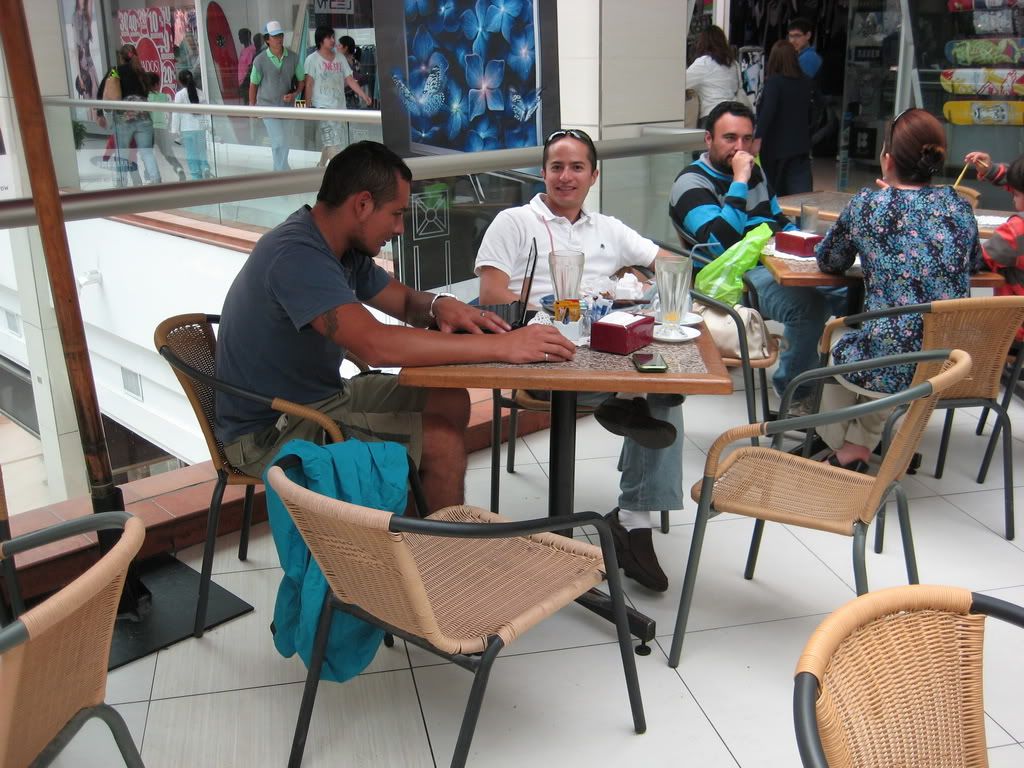 At the mall with the computer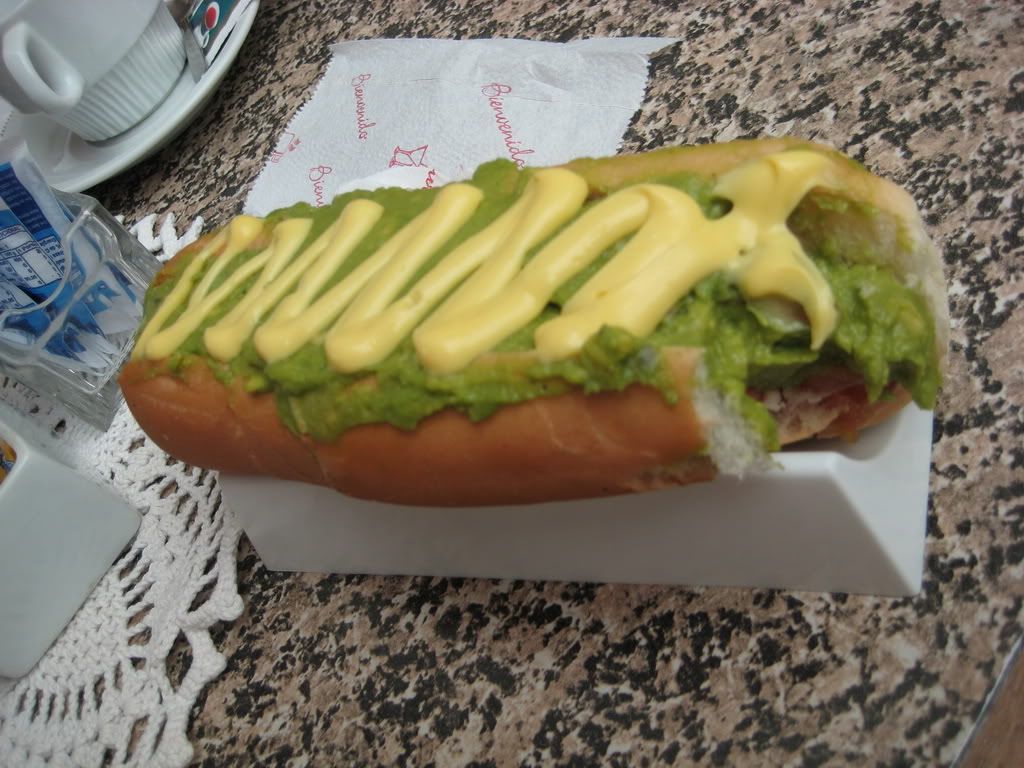 A local delicacy. Is there even a hot dog in there?
Once that was taken care of we went down to the beach. It went from raining (this morning when we left the house) to hot and sunny (while we were at the beach). Apparently the locals go to the beach at around 4pm. Also it's REALLY hard to get a taxi here. You have to call one, because flagging one down is not an option (cause there aren't any).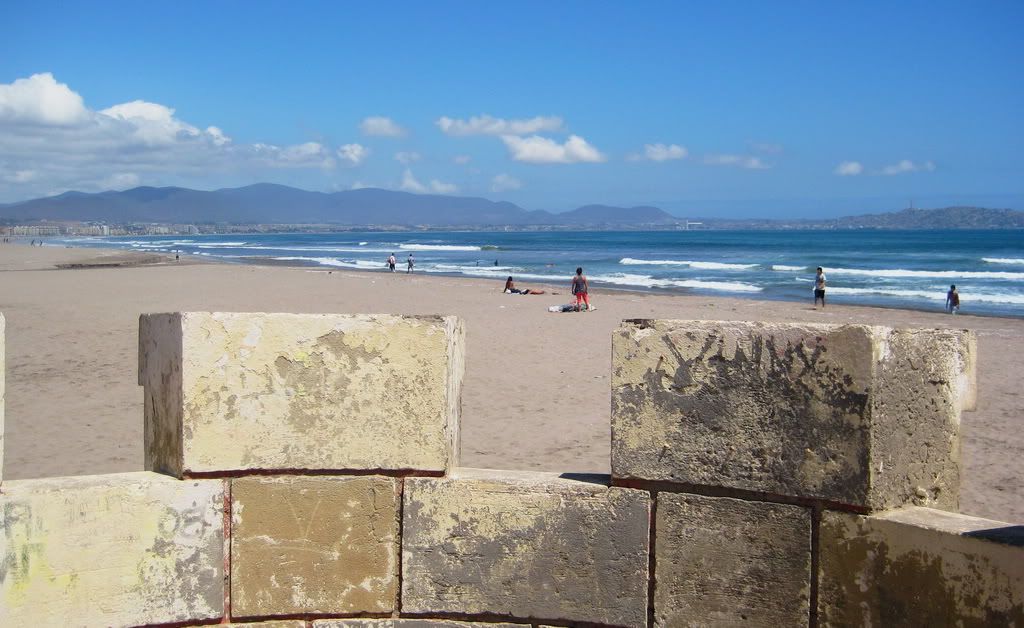 At the beach. Empty until 4pm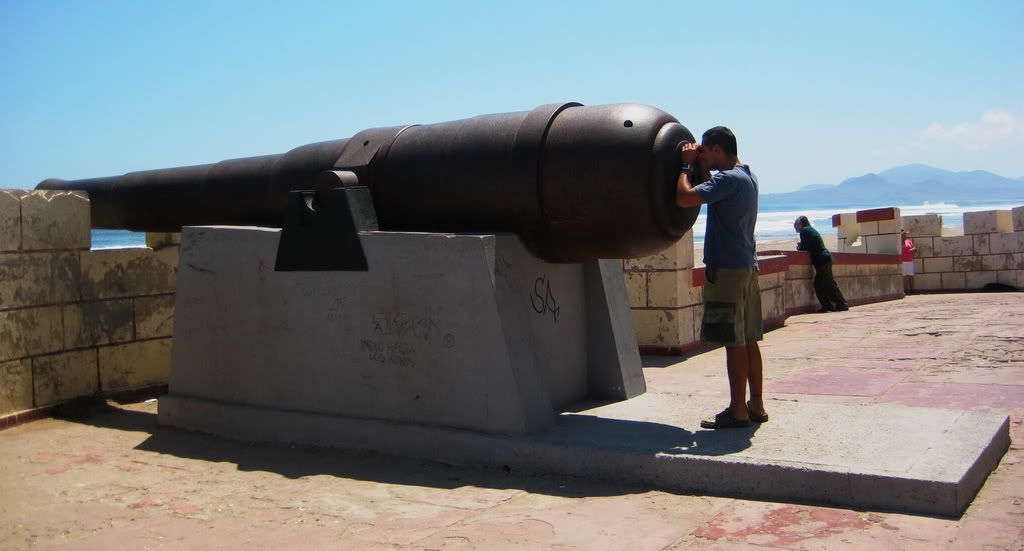 It's a huge uniocular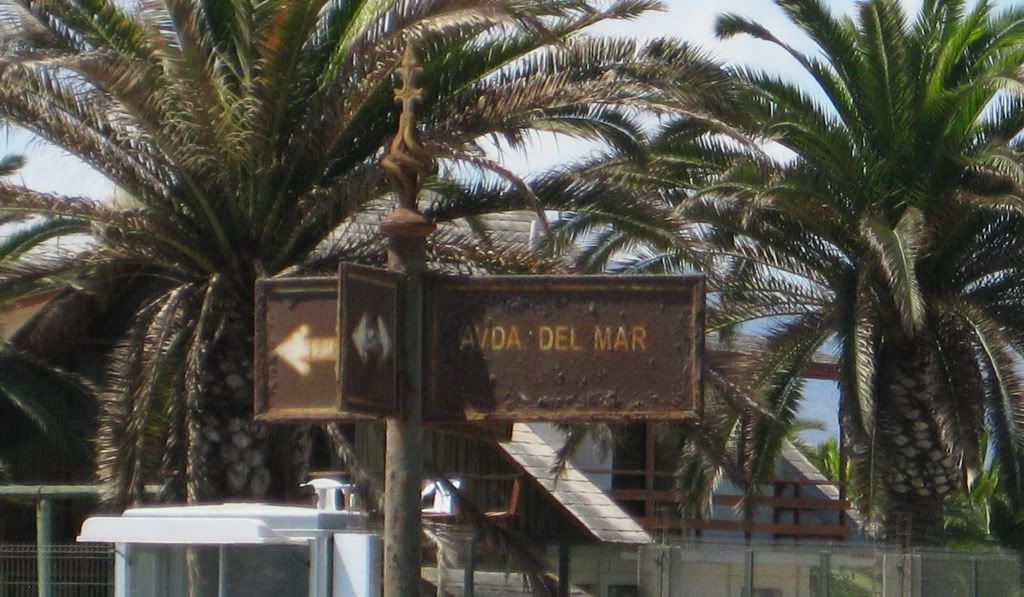 The signs along the water could use a little upkeep
By early evening we came back to the apartment to chill-out. Another nice thing about Chile is the wine is super cheap. So Lenny, wherever you are out there, I've got that bottle of wine I promised waiting for you! Hahaha
We went out for dinner at the grocery store. You know you're not in Peru when a vehicle stops because you are standing at a cross walk. I was almost paralyzed with shock. Driver's are leaps and bounds more civilized here than most Latin American countries.
We've got to hit the road again tomorrow so we didn't get up to anything too crazy.