It rained hard throughout the night and because of this the snow line had moved down considerably on the mountain. The plan for the day was to assess the quality of the view and then depending on how things looked, go for a ride around the park.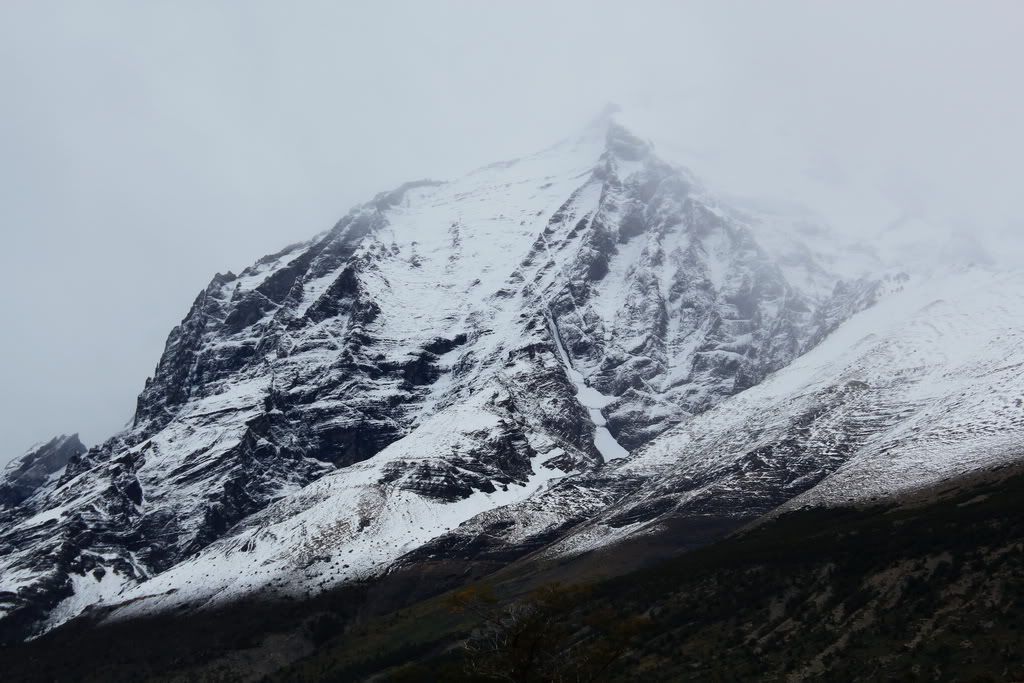 The moved snow line
We walked over to the hotel so see if we could acquire the wifi password (since we had access in our tent). The lady at the front desk was not a happy camper though. She seemed very annoyed that she was talking to us so we didn't get anywhere there. We were told there was no internet, not even for guests, I beg to differ. They did however sell gasoline. We declined to have breakfast since it was obviously not going to get us a wifi password. We went back to the tent.
Courtesy of Dachary and Kay we had some eggs with our oatmeal this morning. Yum yum. The view hadn't cleared so we hid in the tent. We kept checking but the Towers were covered in fog for pretty much the entire day. We decided today wasn't going to happen so we watched a movie in the tent instead.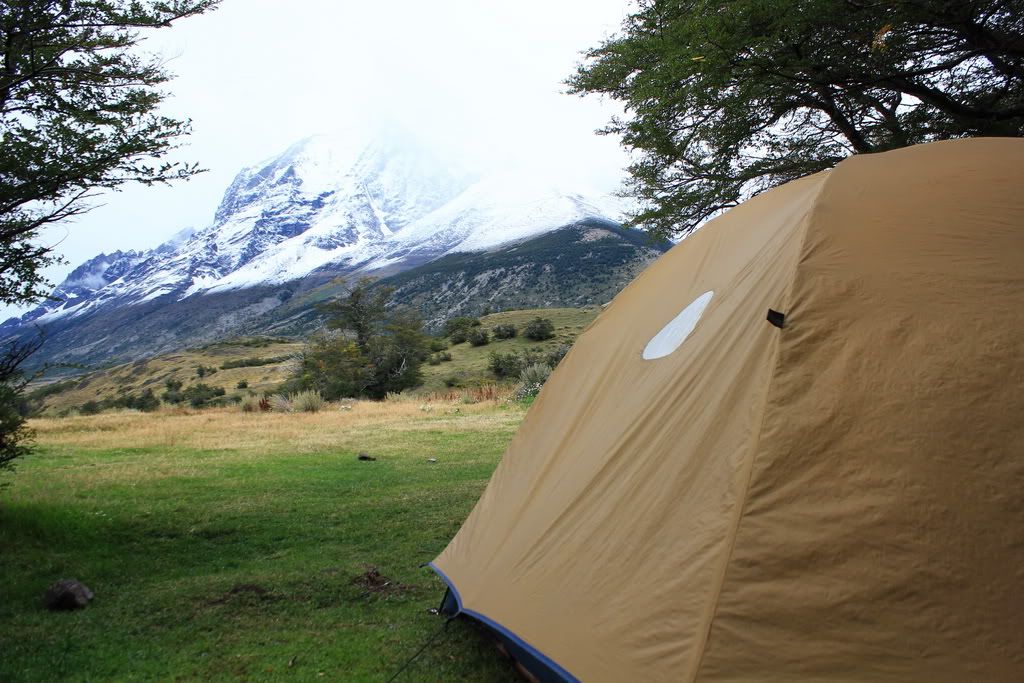 Hiding in the tent
We found out later, once we had internet access, that our friend Andrew was staying at the hotel. Bummer! We were like 500m away.