Seeing the sights isn't really our thing. Usually when we take a day off we like to just relax.
We started off with an amazing breakfast provided by Edgardo and Ines. The fruit here tastes amazing. They had things to do in the morning so we just hung out in their apartment. It's nice to have down time and I even took a nap. I think it's this amazing bed.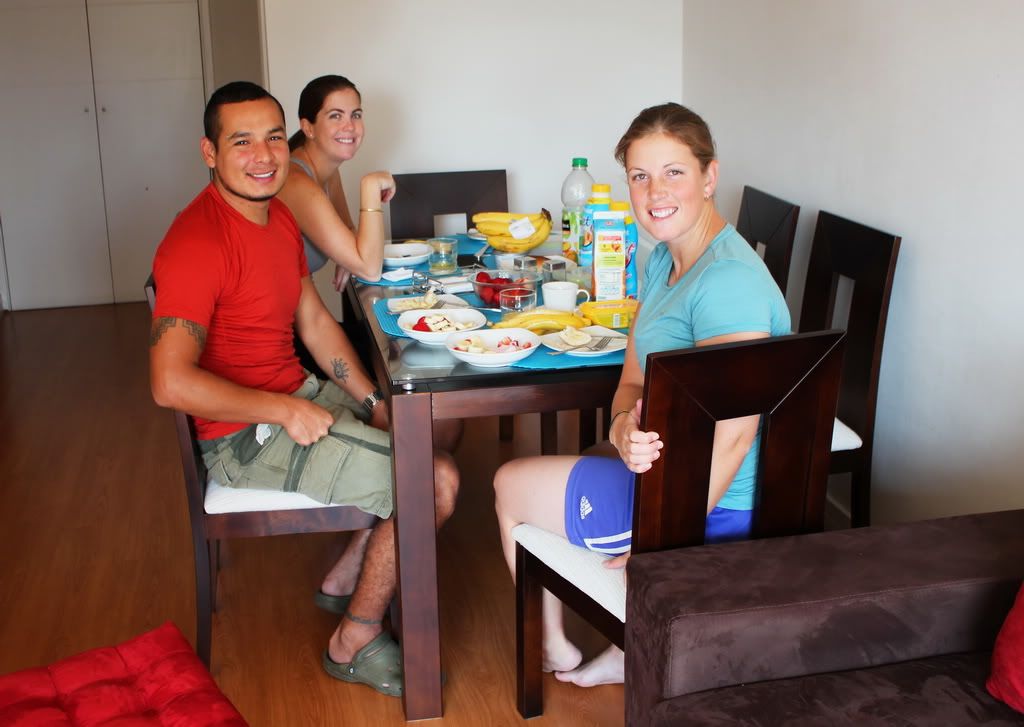 Breakfast
In the evening we went out and met up with Santiago & Lauren, a contact we had been given by family in Quito. We had a really fun time with them plus Edgardo and Ines and the food was really good! (Tira Misu Restaurant). I really like Santiago, though it is expensive it's worth the cost. It reminds me of Vancouver. Just out and about we saw lots of people jogging and riding bicycles, and there is lots of greenery (oh and the snow capped Andes in winter time).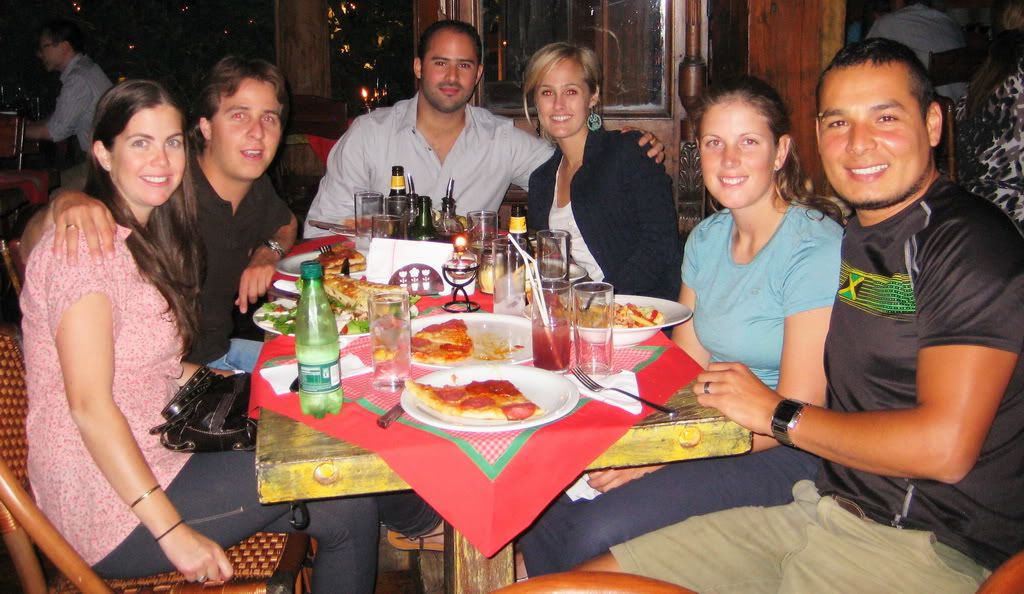 Out for dinner
Yummy looking salad
Digging in!