We only wanted to spend three nights in the park so today was judgment day. We had to make it happen. It was still cloudy and looked like rain but we took a leap of faith and packed up the campground. We bought some price inflated gas from the Hotel (which is better than running out) and we were on our way.
Buying some 2.5$/L gas so we don't run out while exploring the park
As we started riding around the park Alberto had a big bail. From my vantage point all I could see was him and his bike on it's side doing donuts. Apparently he got into a wobble due to the road being domed shape. When the bike crashed his hand blipped the throttle and that sent him spinning around. He was pivoting on his right panier and it got pretty screwed around.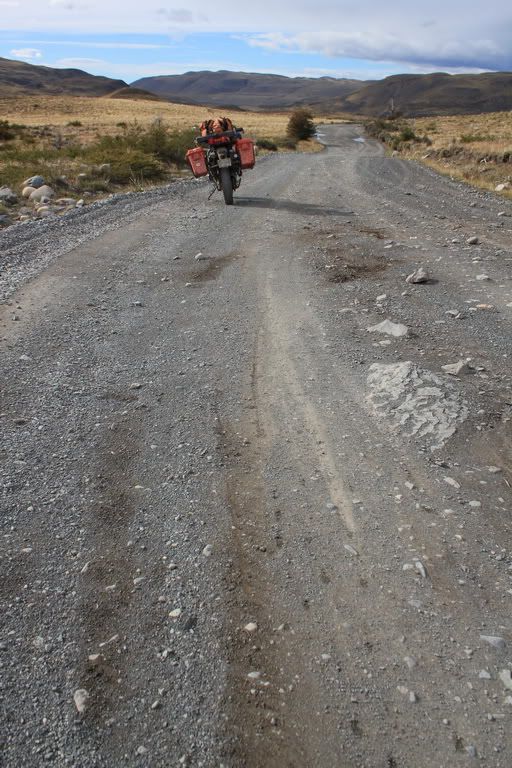 The scene of the accident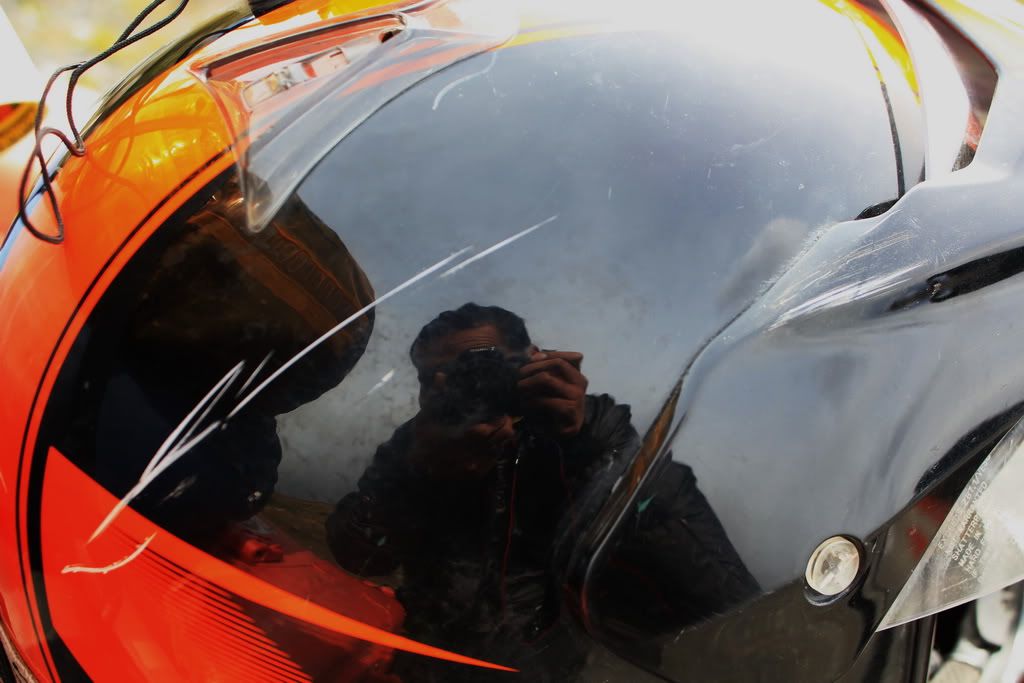 A scratched helmet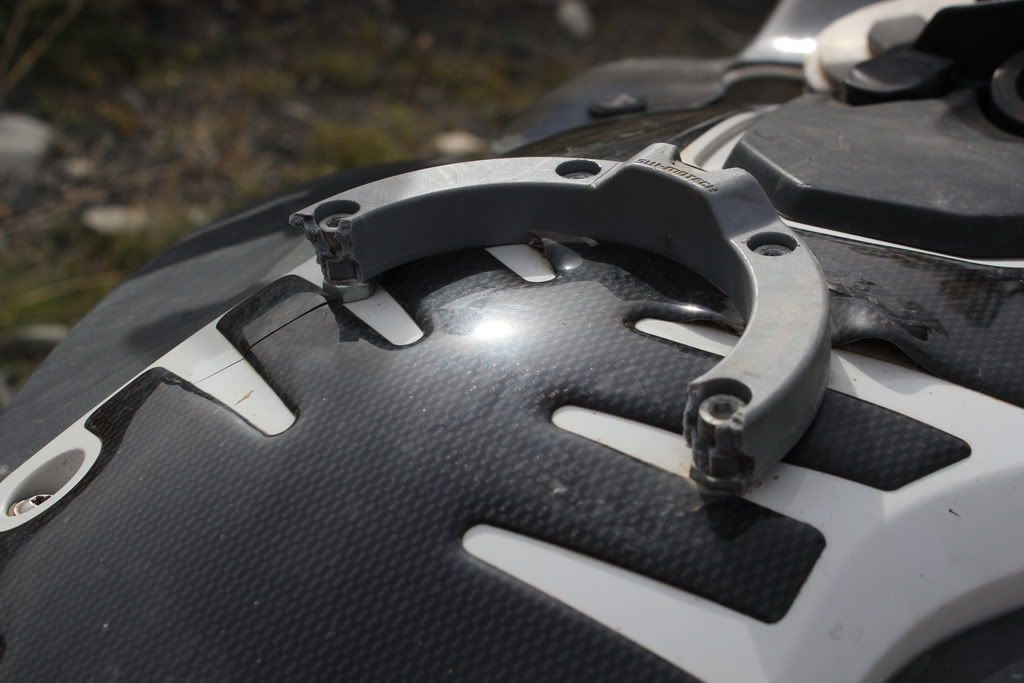 The broken tank mount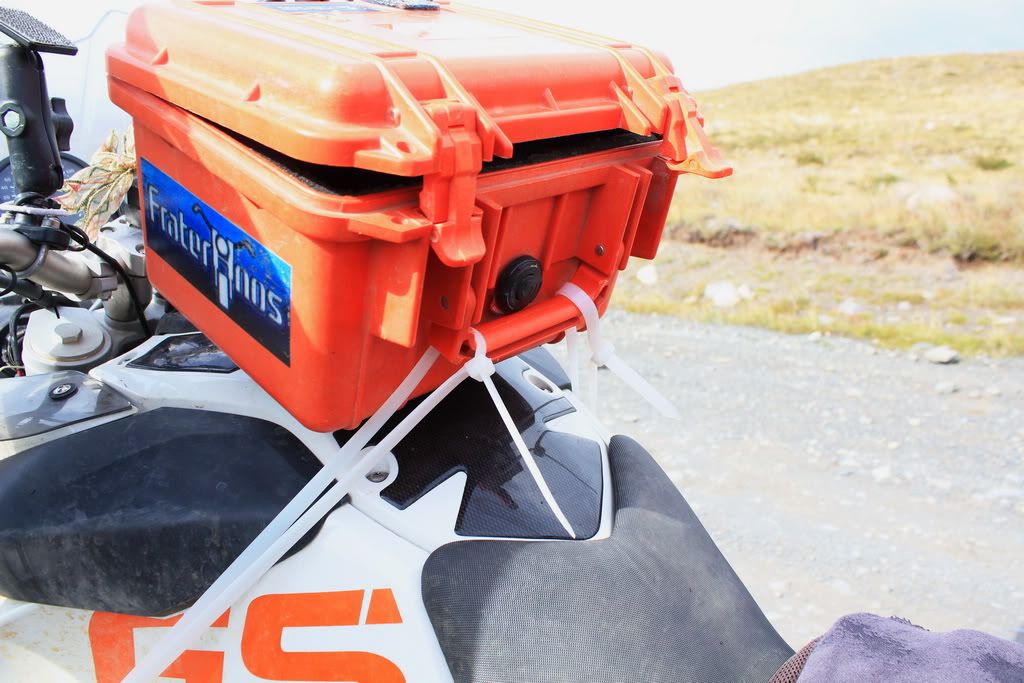 Tank case fixed for now
We drove around the park snapping pictures and enjoying the wildlife. We wanted to go all the way to Lago Grey but when we got within 20km it started raining and it was clear by the cloud cover that we wouldn't be able to see anything. So we turned back and settled into the Pehoe campground for the night.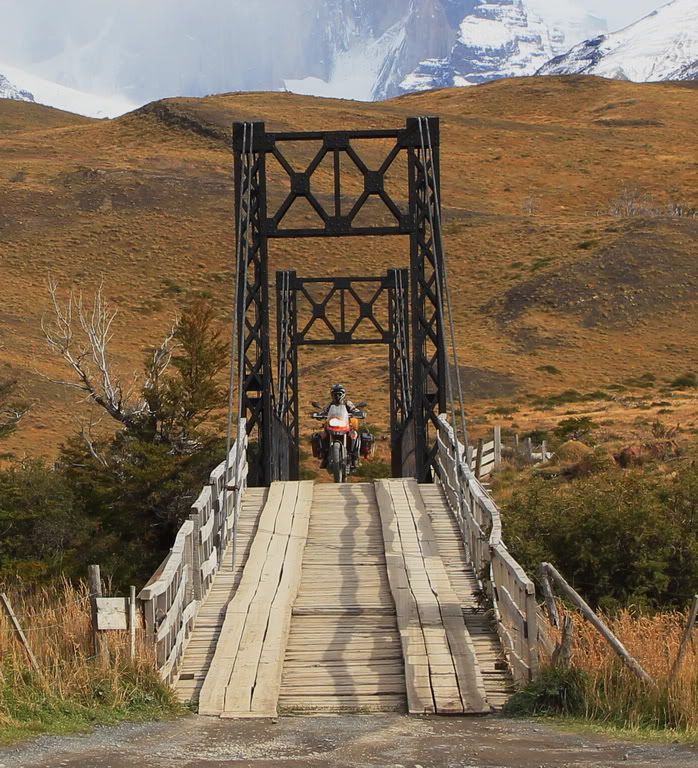 The famous bridge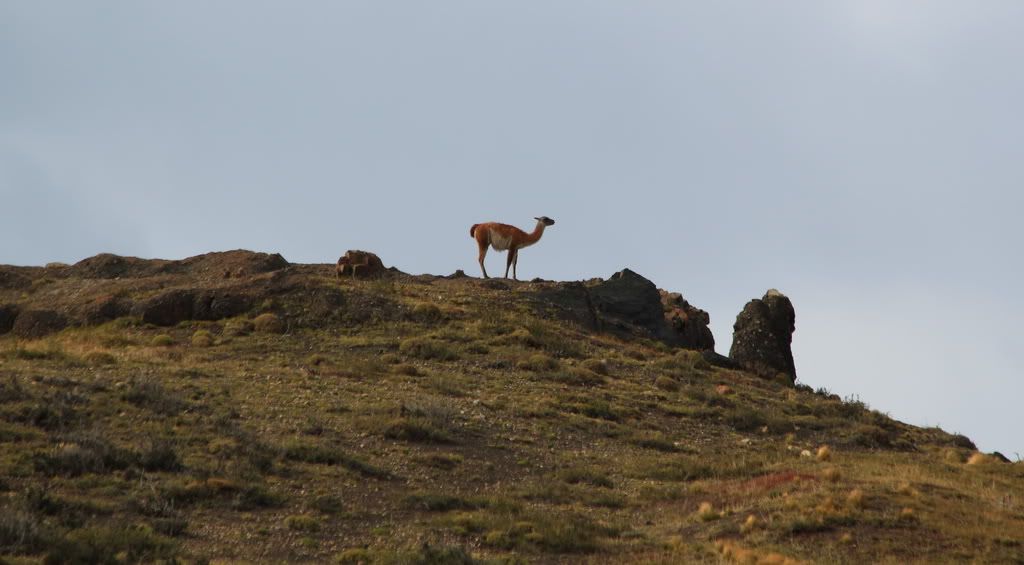 A huanaco surveying the scene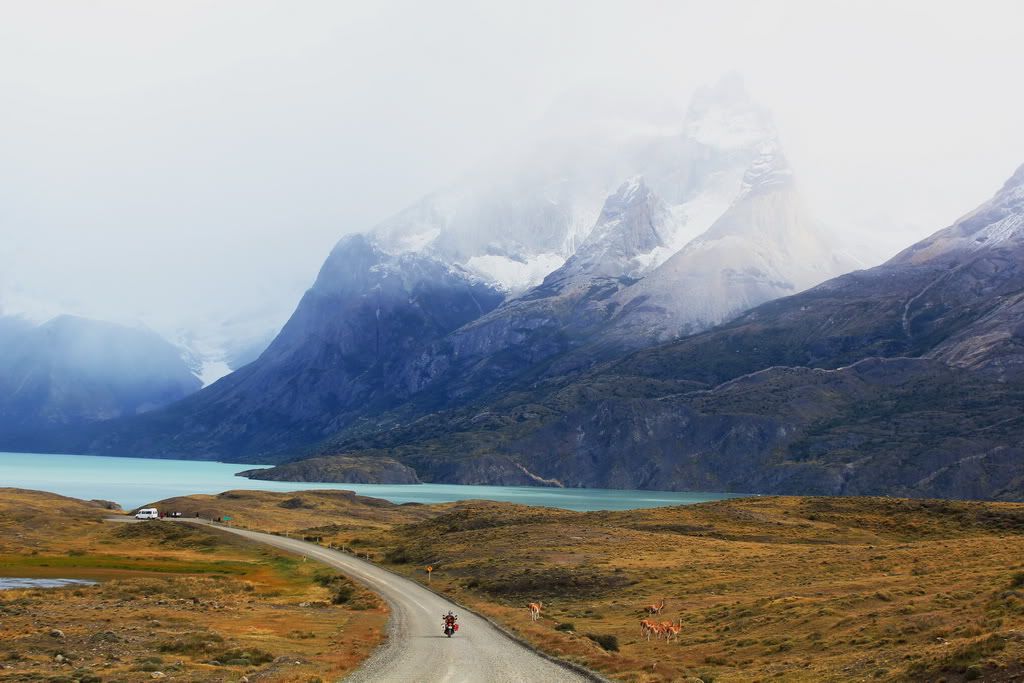 Riding around the park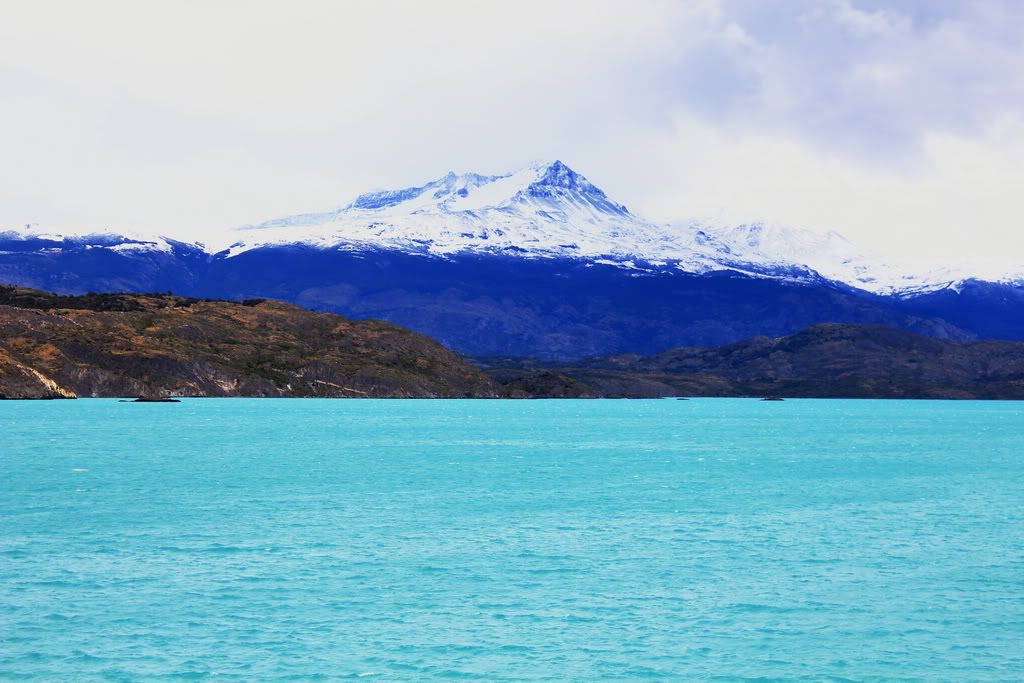 Even if it was cloudy there was still plenty of scenery to see
It is ridiculously expensive, I'm not even sure how they justify that price, but when the view finally poked it's head out of the clouds it was amazing. We got pretty lucky today and managed to get a good taste of the scenery in the park. The views were spectacular but I think I was expecting more. The mountains were very unique, and I imagine the trekking is good, but I thought there would be more mountains.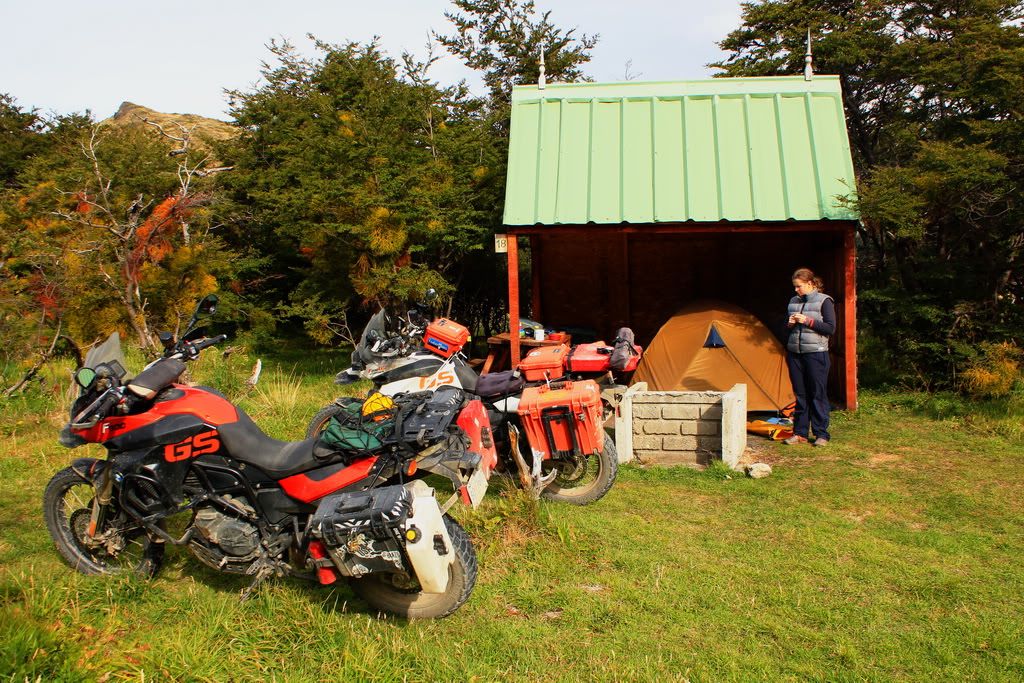 Premium camping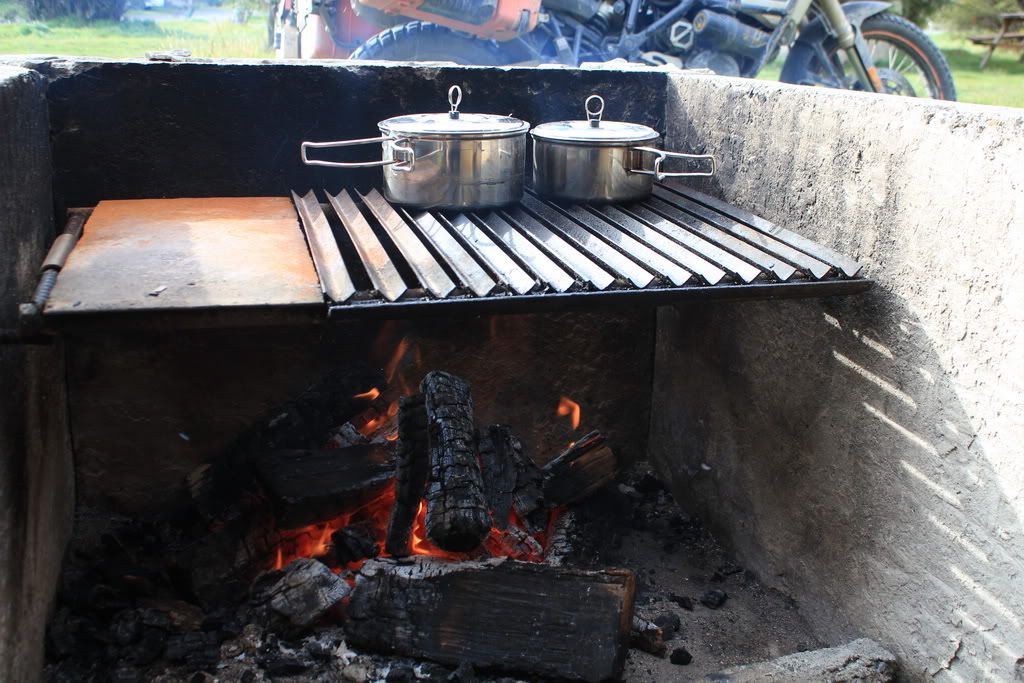 Cooking up some lunch-dinner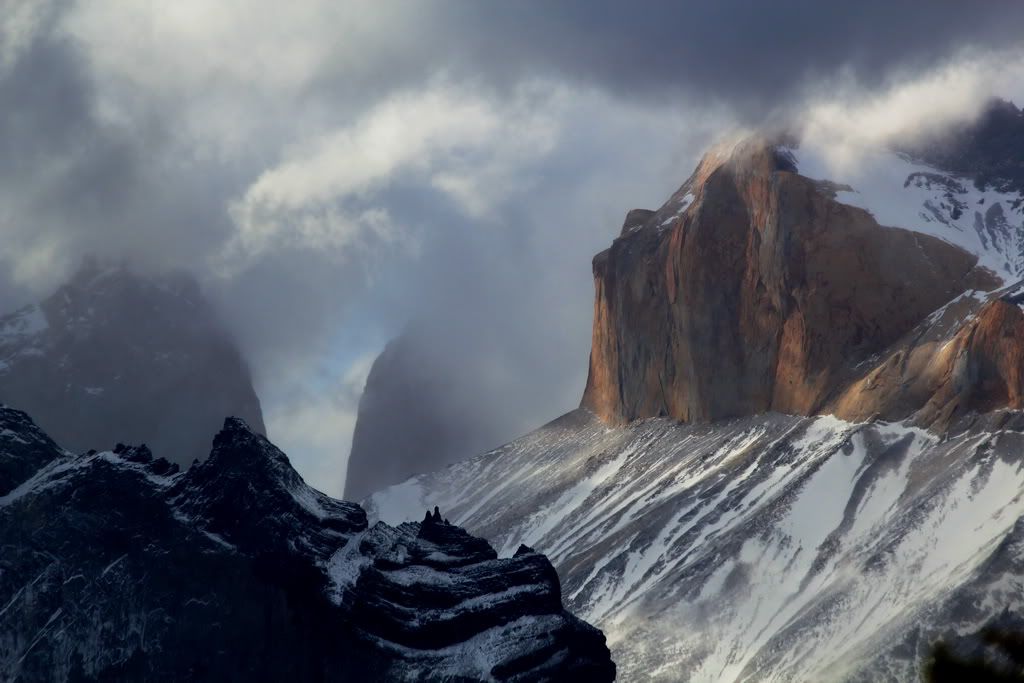 The view started to clear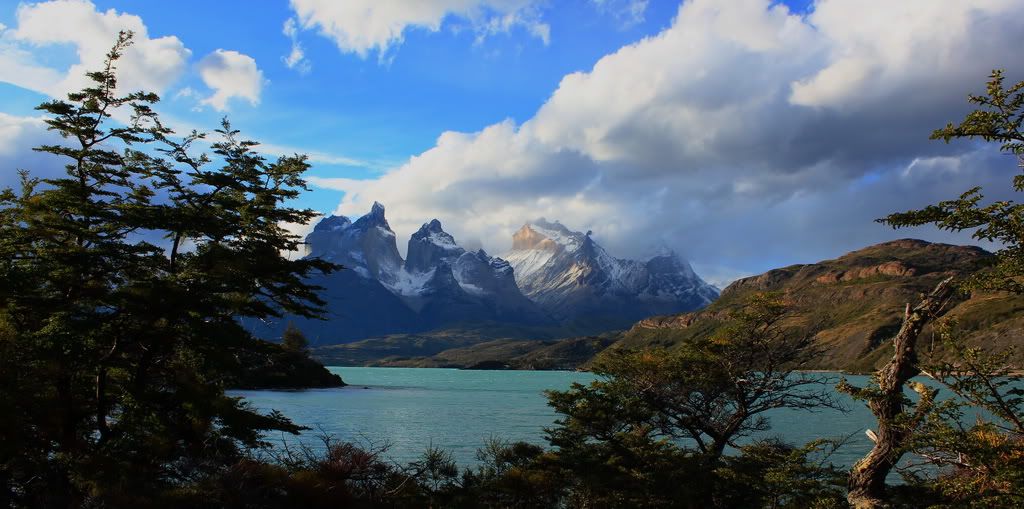 The view is clear!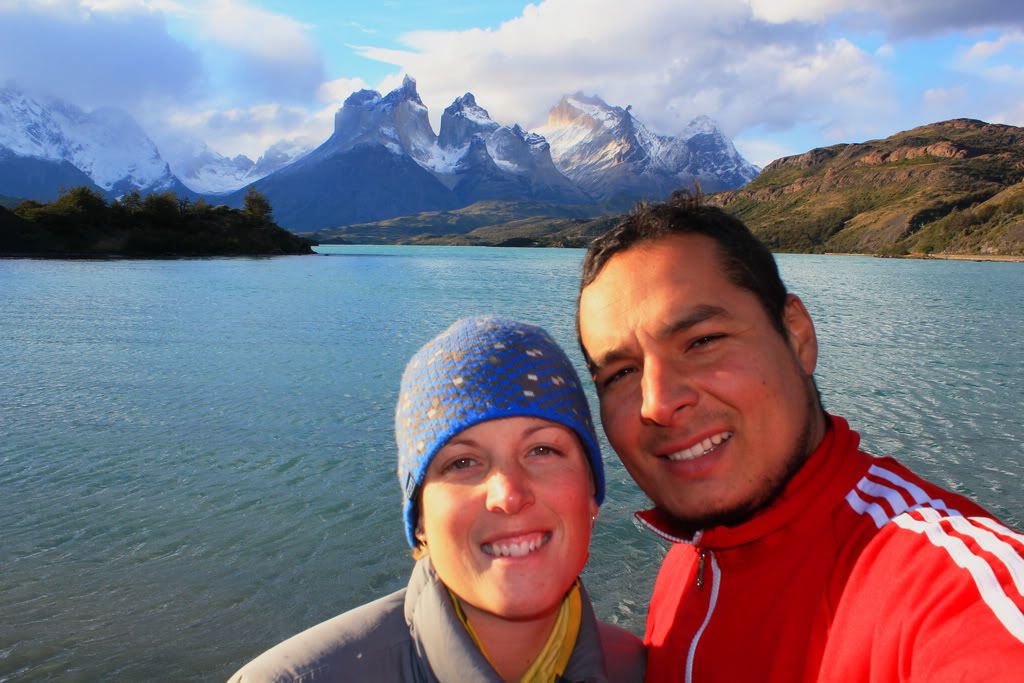 Happy to be enjoying the view
Also one funny comment I have is that all the people walking around look like they exclusively shop at Valhalla Pure Outfitters. It's quite the "trekking" fashion scene. Alberto looked a little out of place in his Crocs.