It appeared that our campground for the evening was in a bit of a swamp so there was a lot of moisture when we woke up.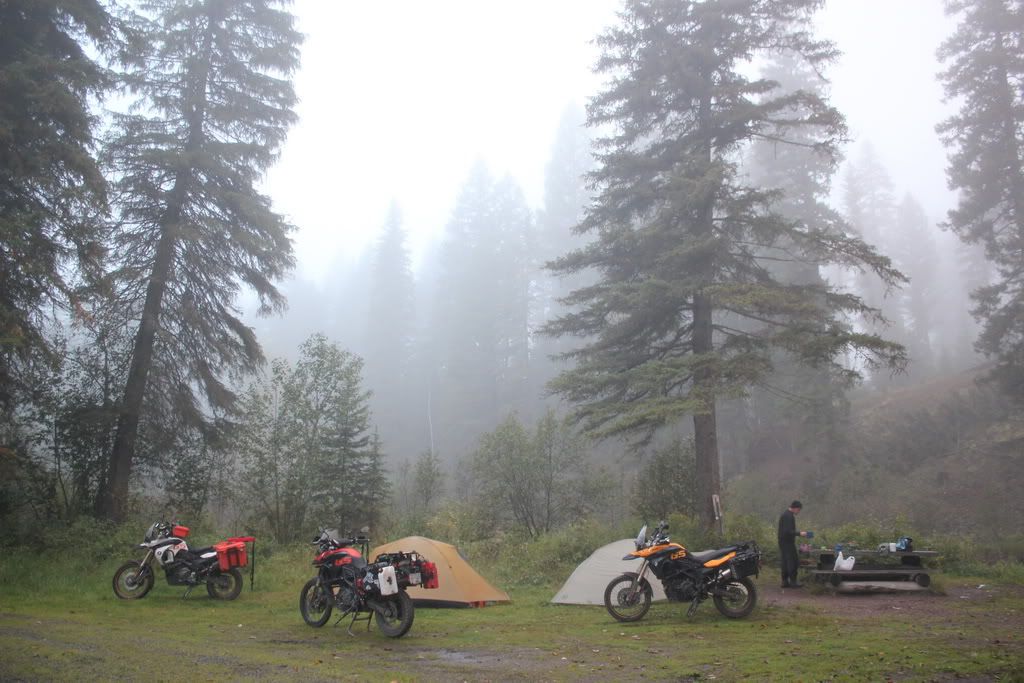 A moist morning
The plan of attack for the morning: get on Hwy 83 and find a gas station. Once again full with gas, we picked up the CDT. The first trail of the day was fun and snaked through the forest. Our first day of sunshine let us appreciate some Montana scenery (mountains and ranchland). Bonus.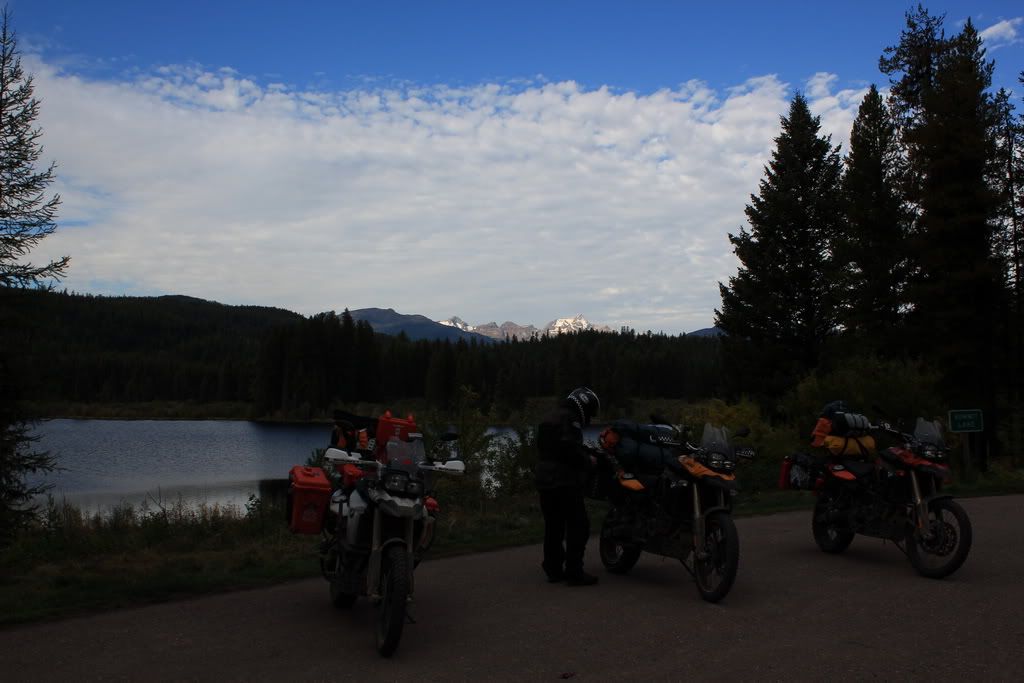 A scenic pull over we saw while on the search for gas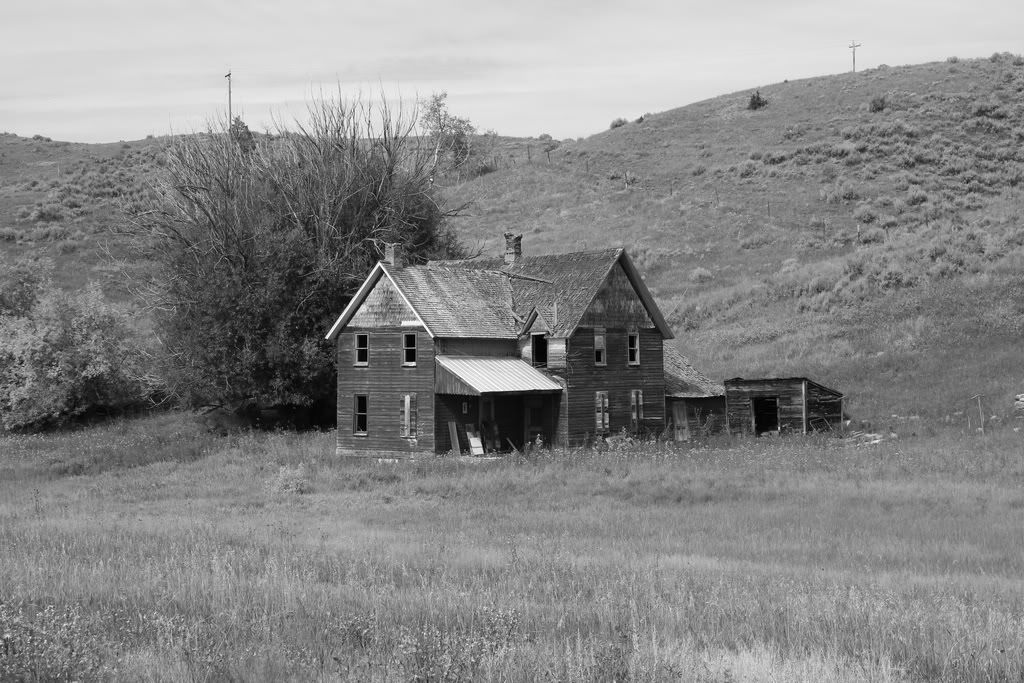 An old farm house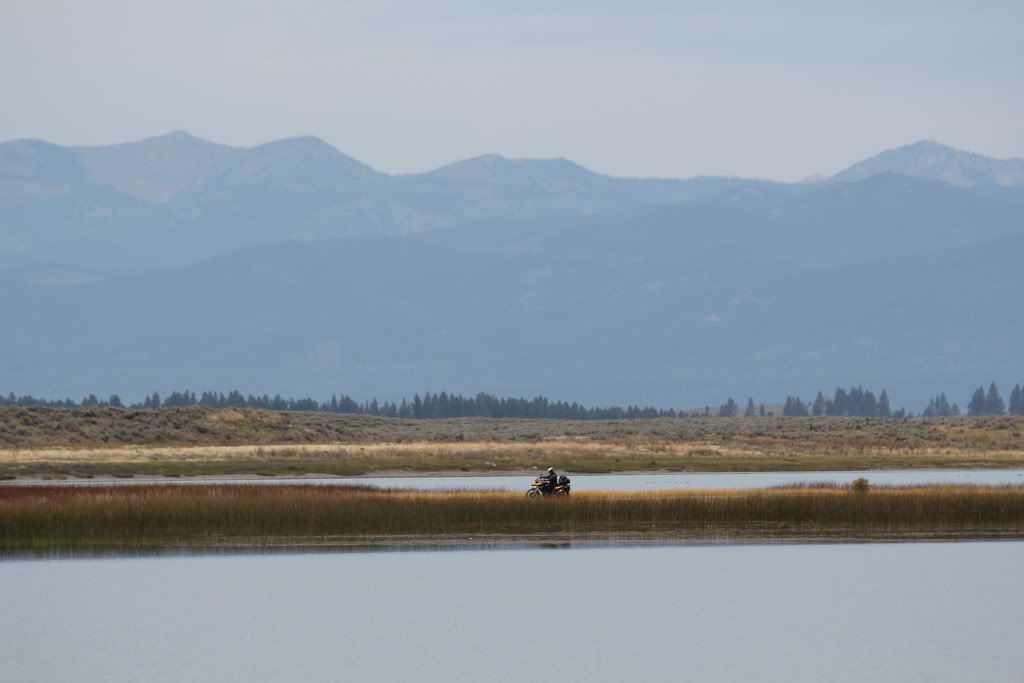 Dad looking good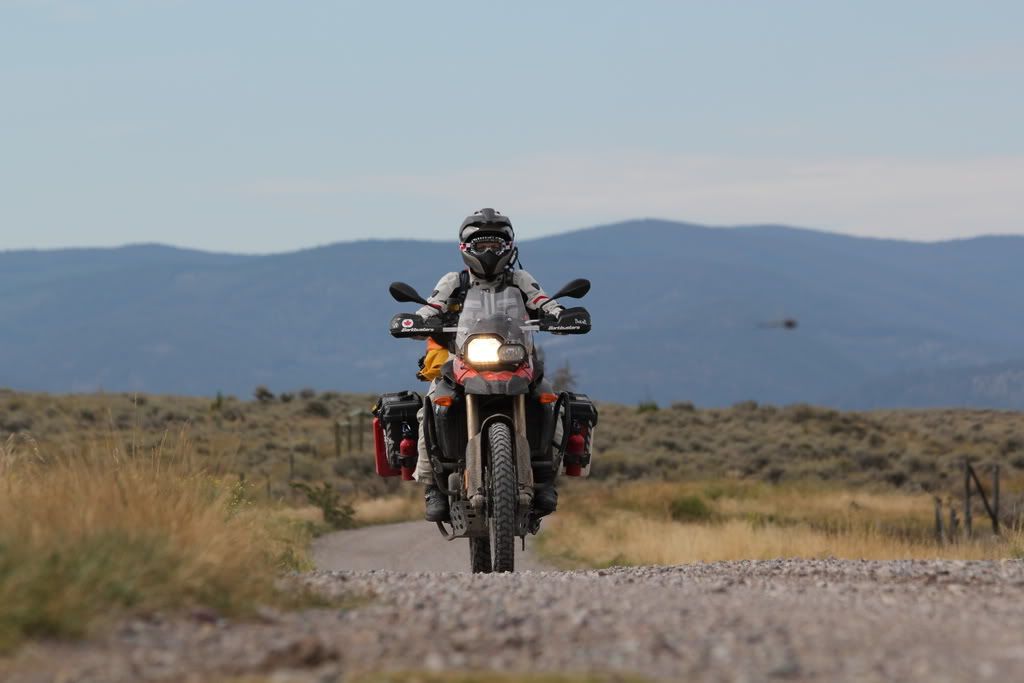 Before things turned ugly
By mid day we ended up on a stretch of road that had huge ruts and deep puddles. Alberto went down and I subsequently also went down. Both our right side pelican cases were the victims of the crashes. Mine fairing worse than Alberto's because my lock clean broke off and was somewhere in the muddy puddle.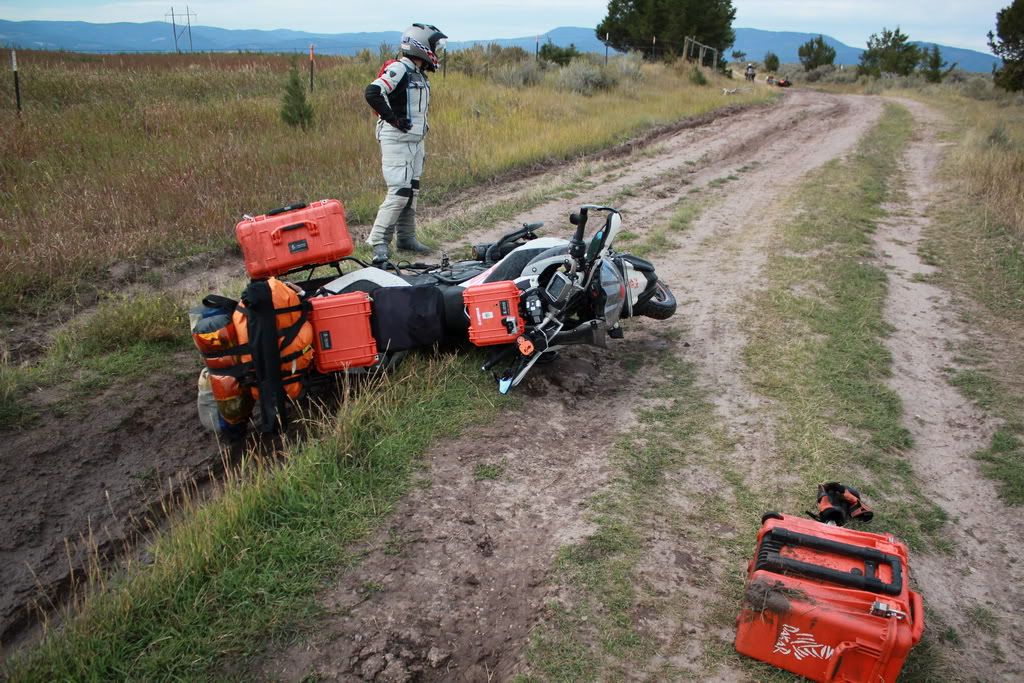 He went down
And I went down
Dad to the rescue... he got dirty with me as we searched through the puddle. In light of the circumstances we took a break for lunch and tried to repair the cases. Alberto managed to bang his back to a useable state but mine had to be repaired with zapstraps. It is no longer easily removed for now.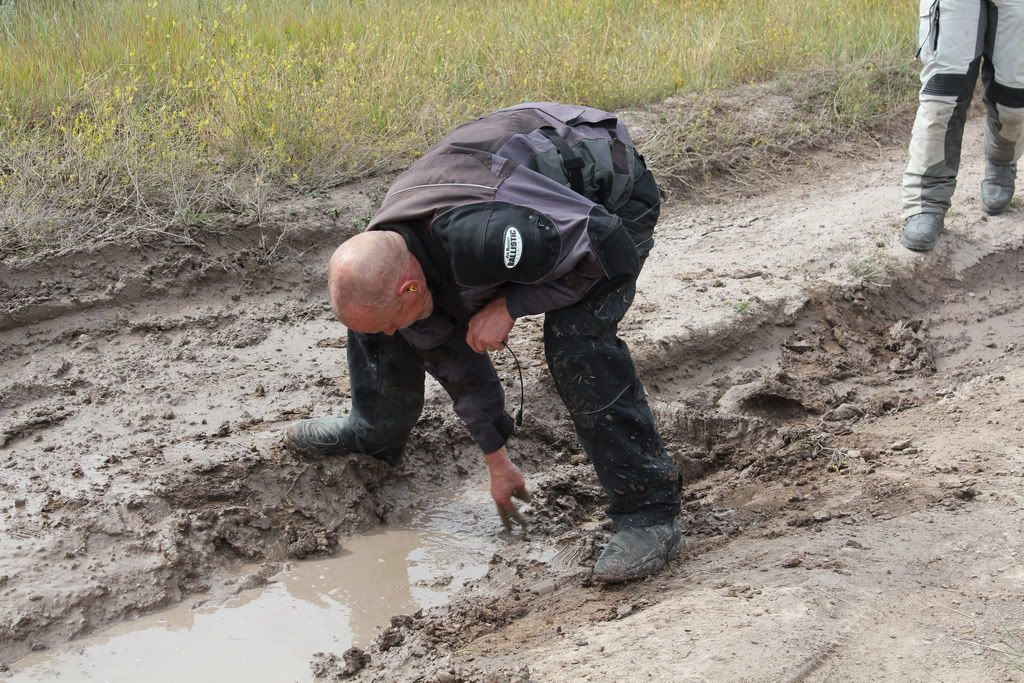 Searching for pieces
Waiting for repairs
We were making slow progress so we booted down the highway en route to Helena. Hwy 12 was actually a lot of fun. The section we drove had a nice twisty summit then back onto the dirt before entering Helena. It was a little bit bizarre heading off into Helena National Forrest and then seeing that the land was parceled off and there were driveways everywhere. There was a nasty section of gravel (Alberto thought it was fun, I thought it was nasty) before we came out the other side. I could have done without that but I did pull off an amazing save when I lost tracking in the deep gravel. How I did it I'm not sure, and I don't really want to go back to find out.
Dad was starting to go through withdrawals so once we came back out of the forest at Basin we b-lined it to Butte and found a nice motel for the night. He had been on the wagon for 4 DAYS, with no dessert as well. How does one get by.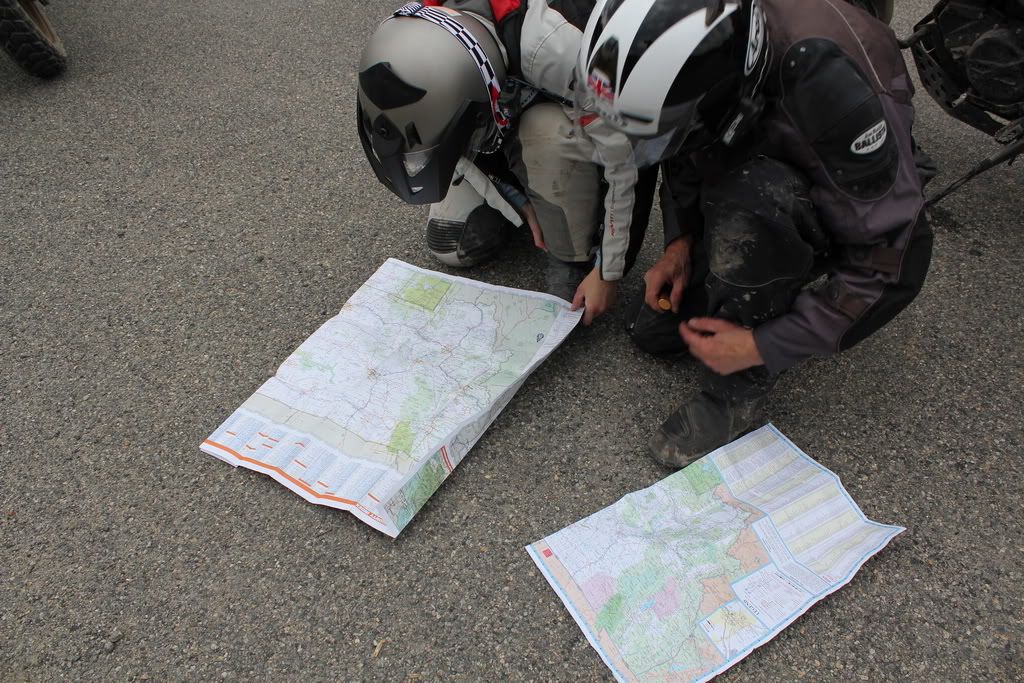 My dad and I trying to figure out the closest major center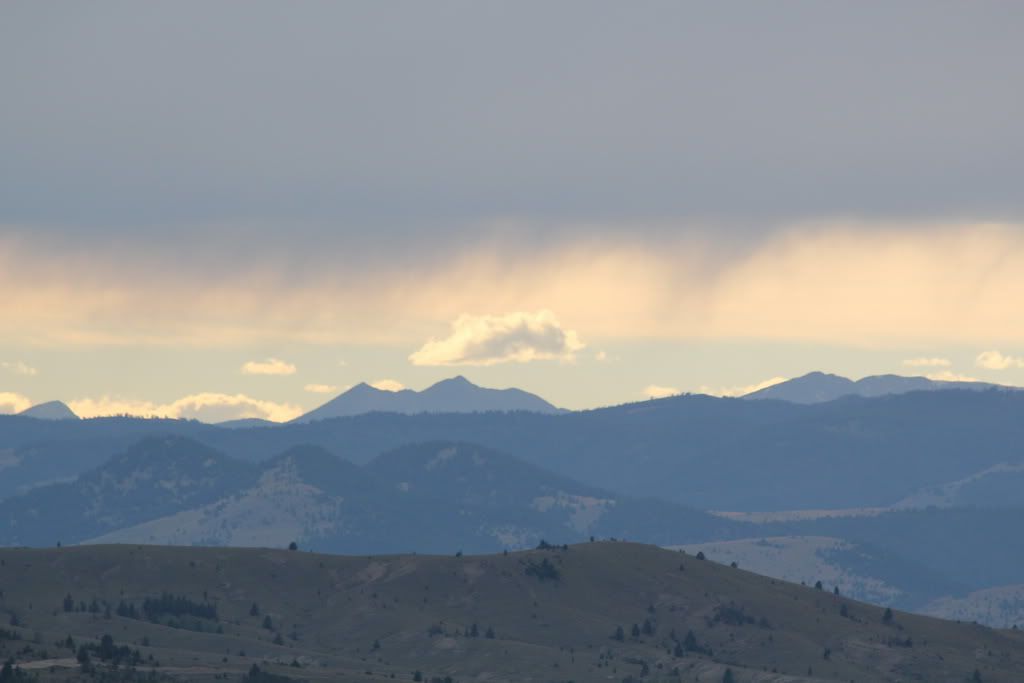 Butte Mountains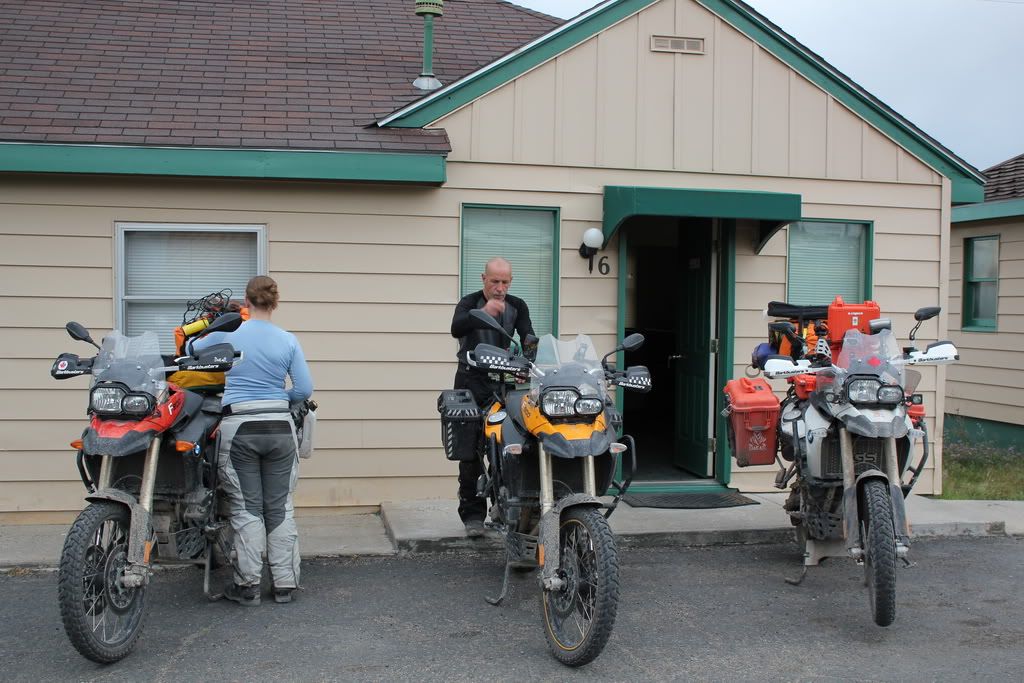 Dad treated us to a motel
Attempting to dry out camping gear