I can't believe that when we set off this morning I wanted to wear my summer gloves and no heated vest. I opted for my winter gloves because they are waterproof and it was raining, but I said no to the heated vest because it's a little bulky. How I regretted that choice.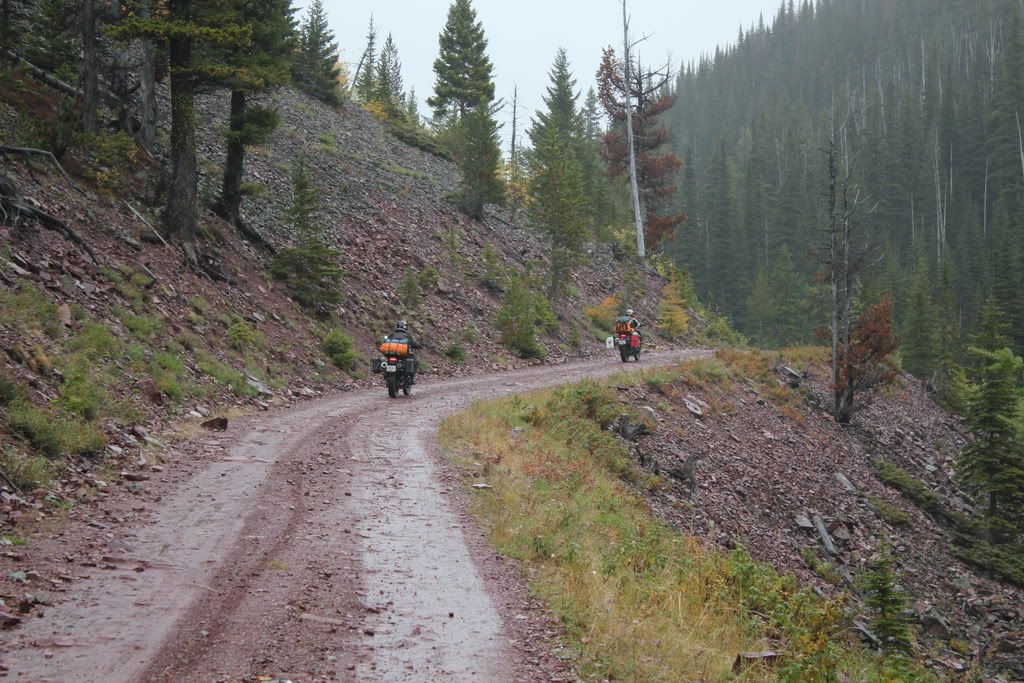 Into the hills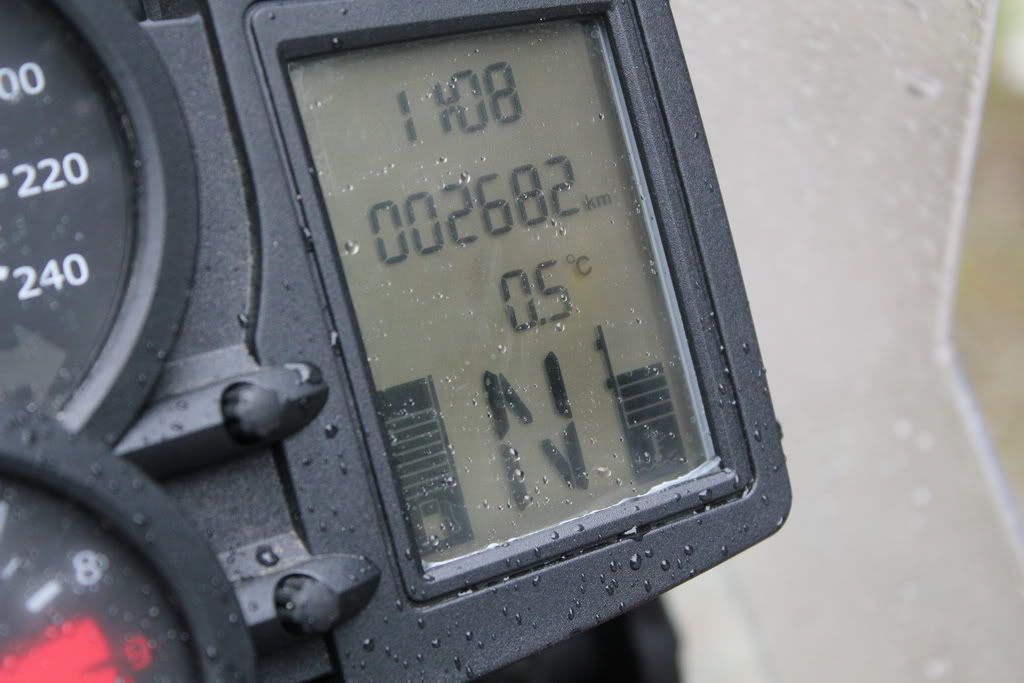 The temperature was flashing like crazy
We started climbing into the mountains and my temperature gauge started flashing at me when it read 3 degrees. I figured my bike was trying to warn me of ice, or maybe it was just trying to tell me that people don't ride their bikes at this temperature. The lowest temperature displayed was 0.5 degrees, which was accompanied by snow at the edge of the trail. After a little while I had no choice but to stop, unpack my vest, and regain normal body temperature. We did see a bear before reintegrating into civilization at Whitefish, and some great scenery. Worth the frozen thumbs and toes? Yeah probably.
We stopped for lunch at the Safeway, where apparently fast

food is a foreign concept. The rain had finally subsided when we were leaving Whitefish. We even saw blue sky in the distance.
Lunchtime
After zigzagging across the countryside Tomtom led us astray and we ended up at a dead end; not what we needed when we were running low on gas. Alberto also won the prize at this dead end for first bike down. We did get to see another bear and several bow hunters for our troubles on the detour. We got back on track and arrived at a campsite with 1km left in my tank. Alberto's bike was noticeably dirtier than the other 2. Where did he go... through every single puddle he saw. One wrong turn from Tomtom? Not bad for a day in the wilderness.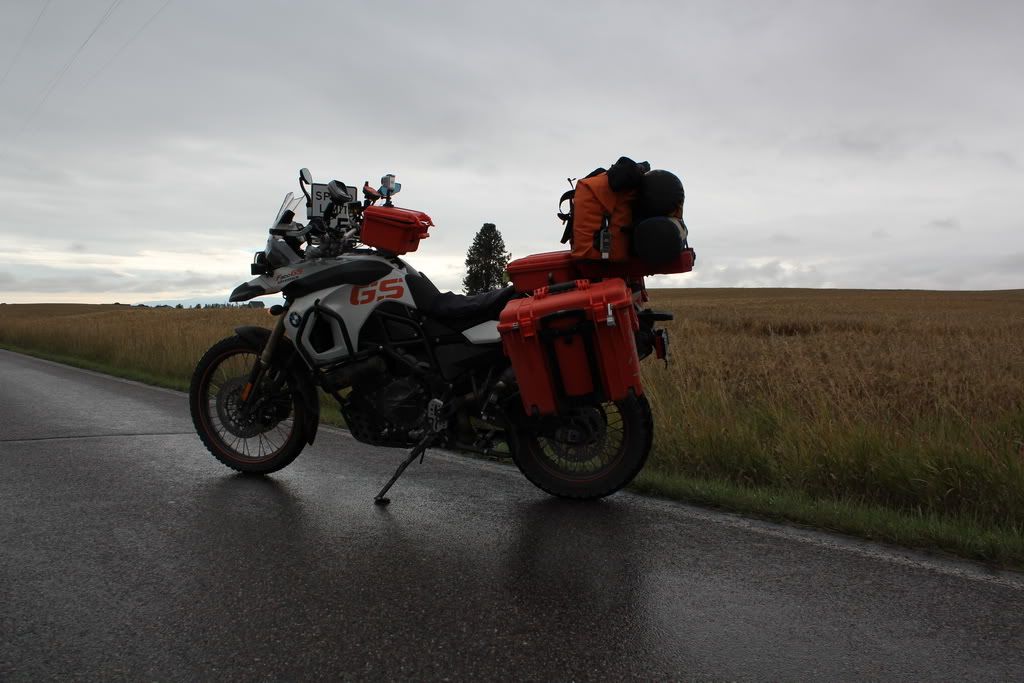 Finding our way back to the CDT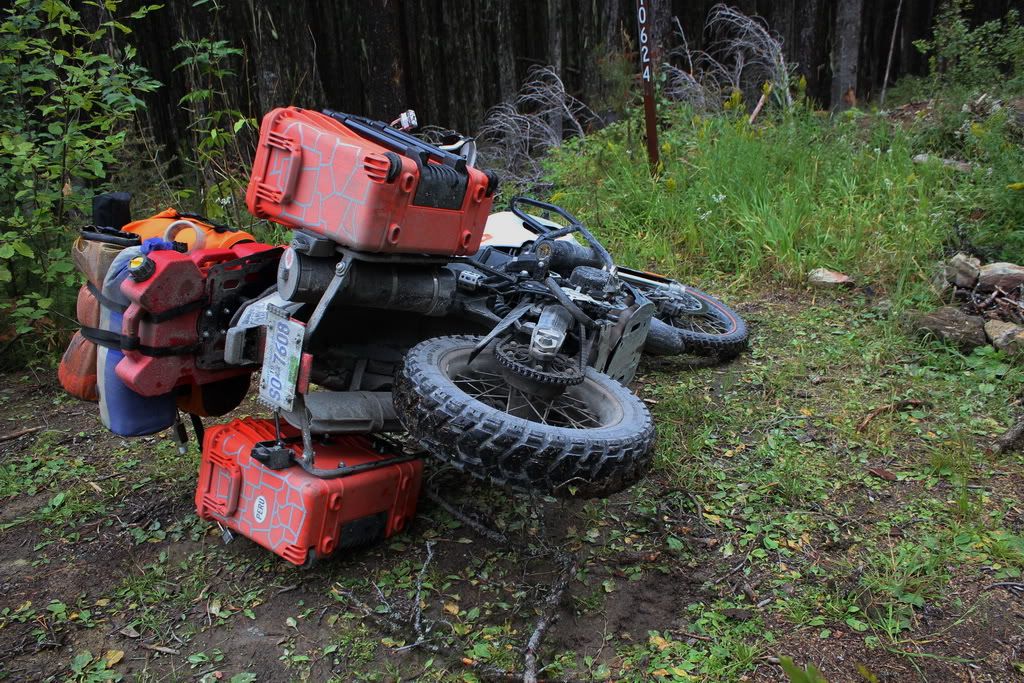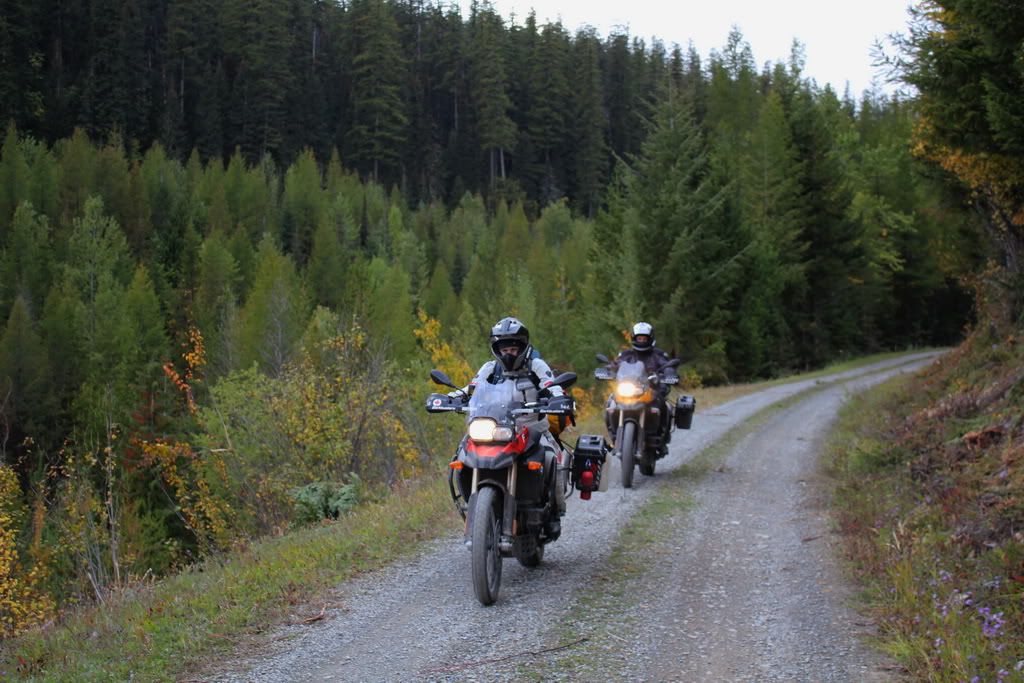 Trying to find our way