Somehow we managed to enter Wyoming 3 times today. We had spied this interesting looking road on the map heading eastward, back towards the CDT. So the plan was to take HWY 430 and then HWY 4 to Baggs and we would be back in business. No problem, we found 430 fine and then the road turned to gravel. We entered Colorado and there was a pile of industrial traffic. TomTom said we were on 10. How did that happen? Where did 4 go? So we back tracked a few kms to find "4". There were no signs, and it was an unpaved oil field access road despite the map indicating that it was paved. No problem, off we went. I guess we got lucky because today they were applying a dust suppressant (MgCl2). Yeah that was fun to get all over the bikes. The road did eventually turn into a paved road, and we made it to Baggs.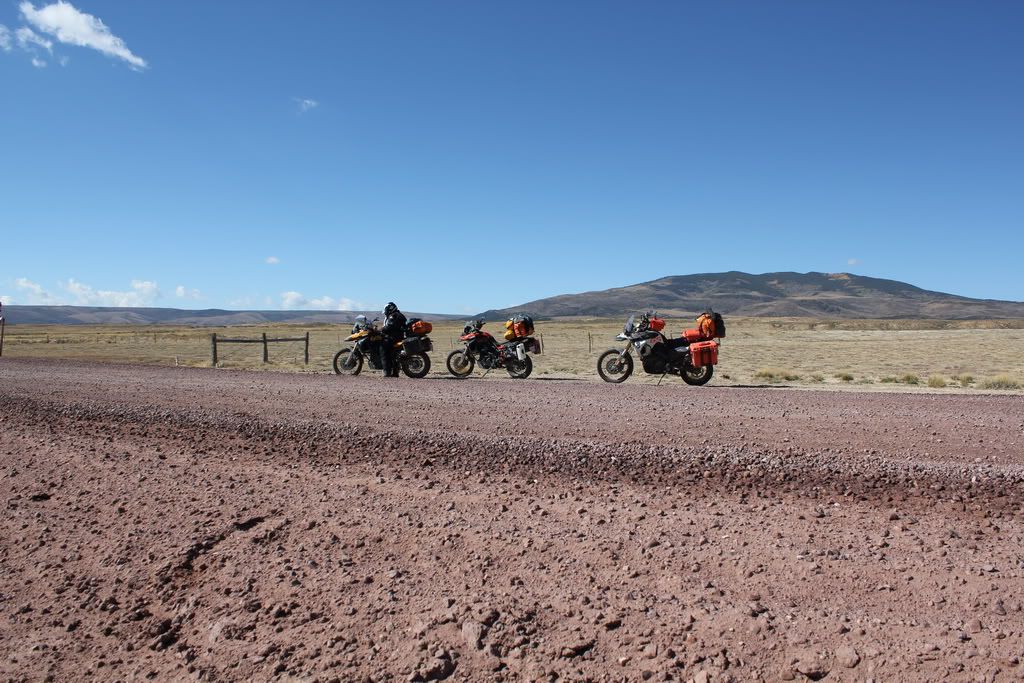 Trying to figure out where we went wrong
The oil road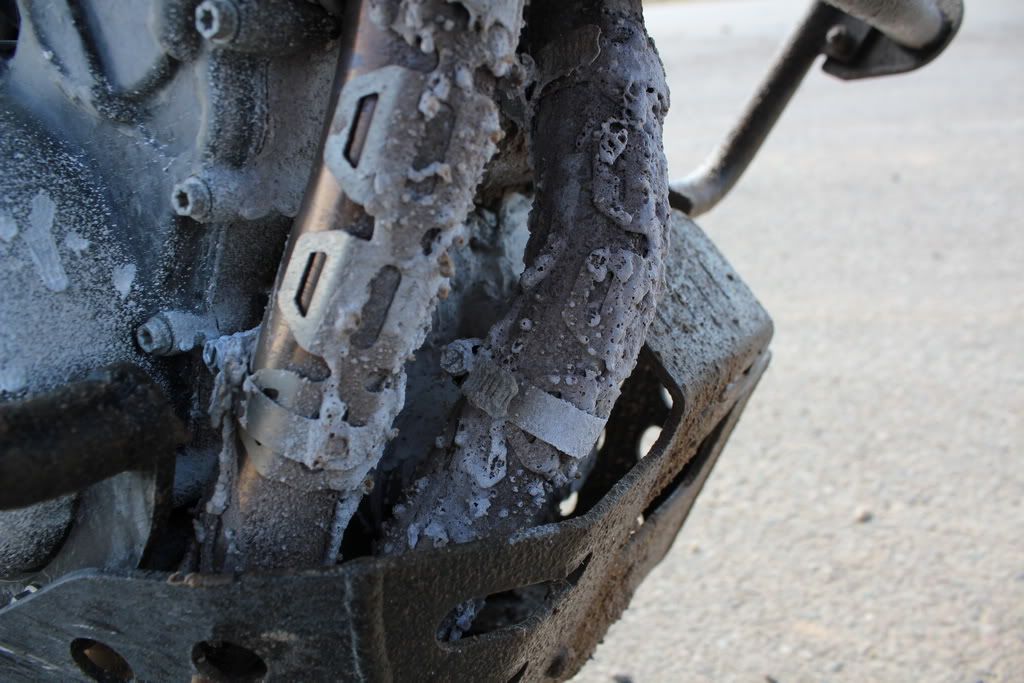 The carnage after the dust suppressant
First order of business in Baggs: get gas. Second order of business: find a car wash. We did find a car wash that ate Dad's money, but one of the wash bays worked. We gave them a high pressured wash down, hopefully that will mitigate the coating of MgCl2 they got. We'll see how that one turns out. We also had lunch in Baggs at El Rio. Yum yum, authentic mexican food. If you find yourself in Baggs, it's the best spot in town.... it also may be the only spot in town.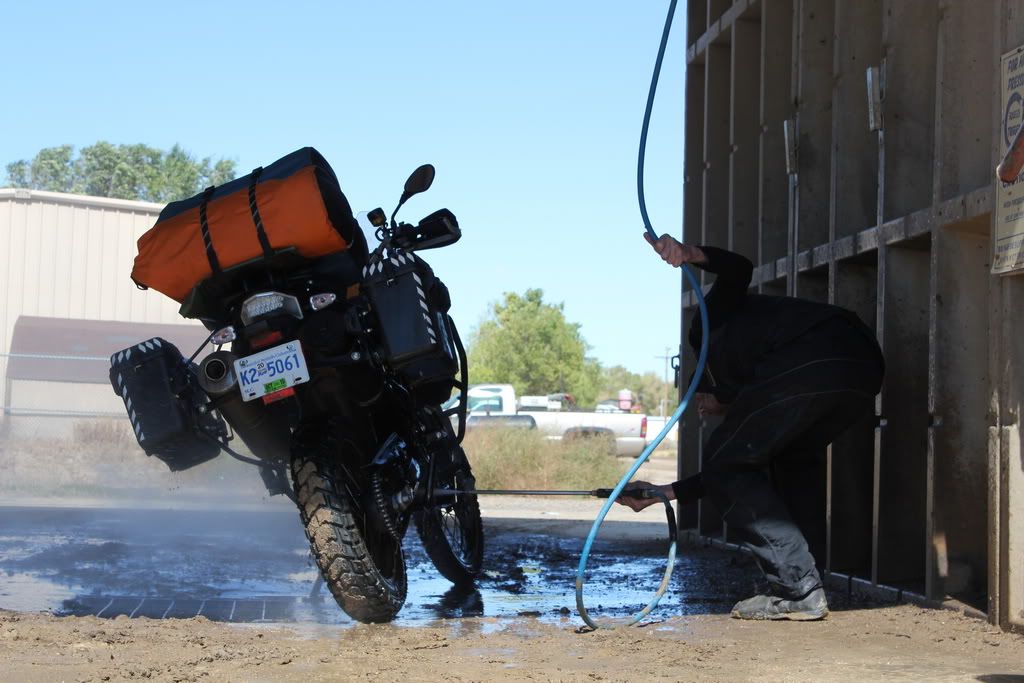 The Bee getting a wash
We were back on the CDT. The section of road that goes towards Steamboat Springs was very popular. We saw 7 other bikers. I enjoyed the road very much. Lots of beautiful scenery and some amazing houses. We decided to stop for the night at Steamboat Lake where we are currently enjoying the sunshine.