Waking up at the Hoback campground was a nice big slap in the face thanks to the ice cold breeze. It was hard to pull out the tent pegs with bare hands the metal was so cold. So off we headed south; if we keep going south it's bound to get warm right? On the road my temperature gauge was flashing at me again. It was kind of bad-ass the first time, but now, the fifth time, the novelty has worn off. Power to the max Scotty (vest and grips).
We re-routed off the HWY to the town of Big Sandy. This was in hopes that we would catch up with the CDT. Turns out Big Sandy looks more like a town on the map rather than in real life. TomTom did lead us to the CDT but it was a very sandy track and I wasn't into it. I'm hoping to at least make it to Mexico with myself and my bike in one piece. So we continued on the dirt road to another HWY. Boy did it ever feel like we were in the middle of nowhere. This area of Wyoming is very desolate.
Alberto playing in the sand
A stormy day is brewing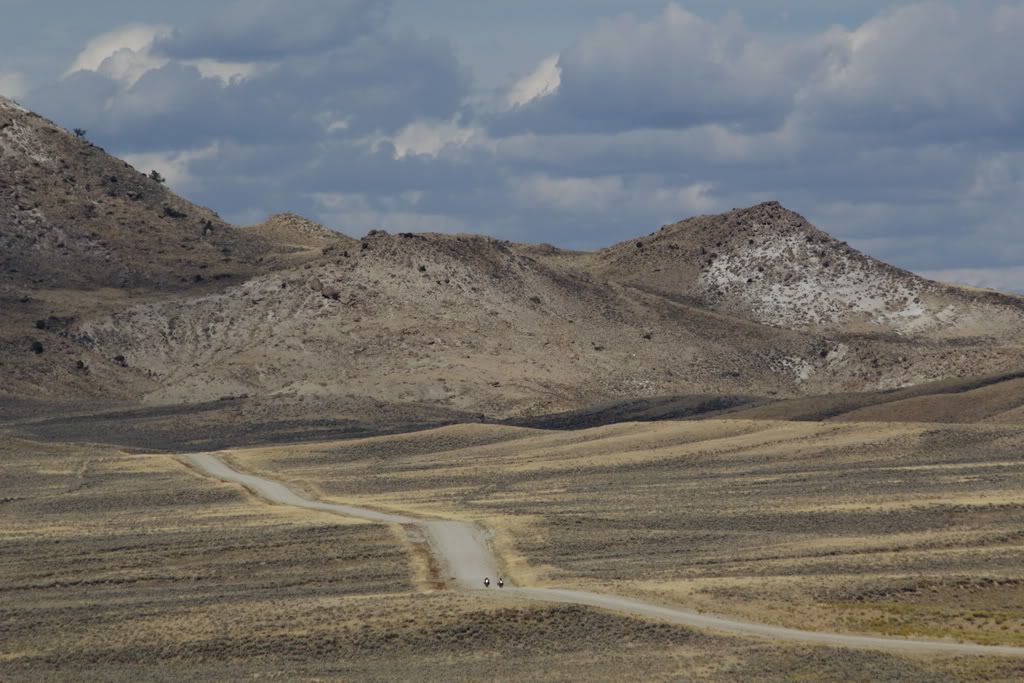 beautifully stark scenery
Upon re-entering civilization we stopped for lunch in Farson. As we were eating lunch we could see the sky turning nasty. By the time we had finished lunch the rain had started and it was blowing a gale.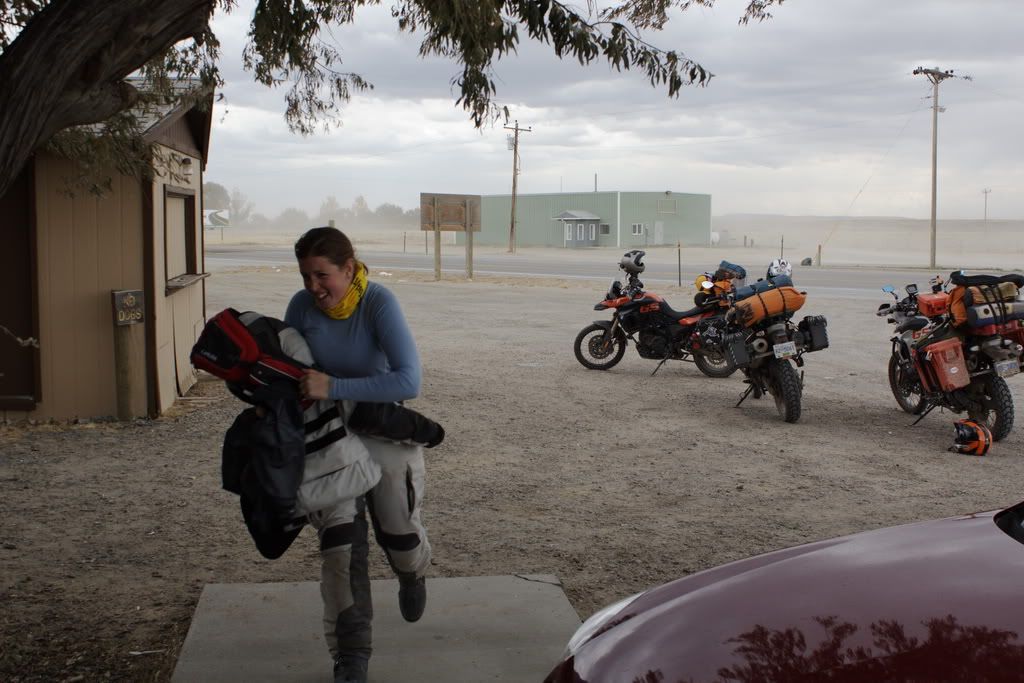 Trying to run from the storm to put on my rain gear
I could barely keep my bike standing at a stop. We wobbled south down the highway to Rock Springs seeing the light at the end of the tunnel. We made some comfort stops once arriving in rock Springs (Walmart and Starbucks) and then to the only campground in the area for the night... a KOA. I usually hate on KOA's cause they cost so much and it feels like passing through a time warp. This one was actually REALLY busy, very clean and more or less modern. This was the first place we've stayed where there have been more than 2 other people, but not surprisingly again we were the only ones in tents. I guess Rock Springs is a big stopping point for RV's heading South? Thankfully dad went on ahead, leaving us at Starbucks, to suss the camping and set up our tent. As we were arriving the sky opened up and it poured rain for about an hour. We were a sad sight huddling under the tarp eating our dinner, when our next door neighbours were watching cable on their flat screen.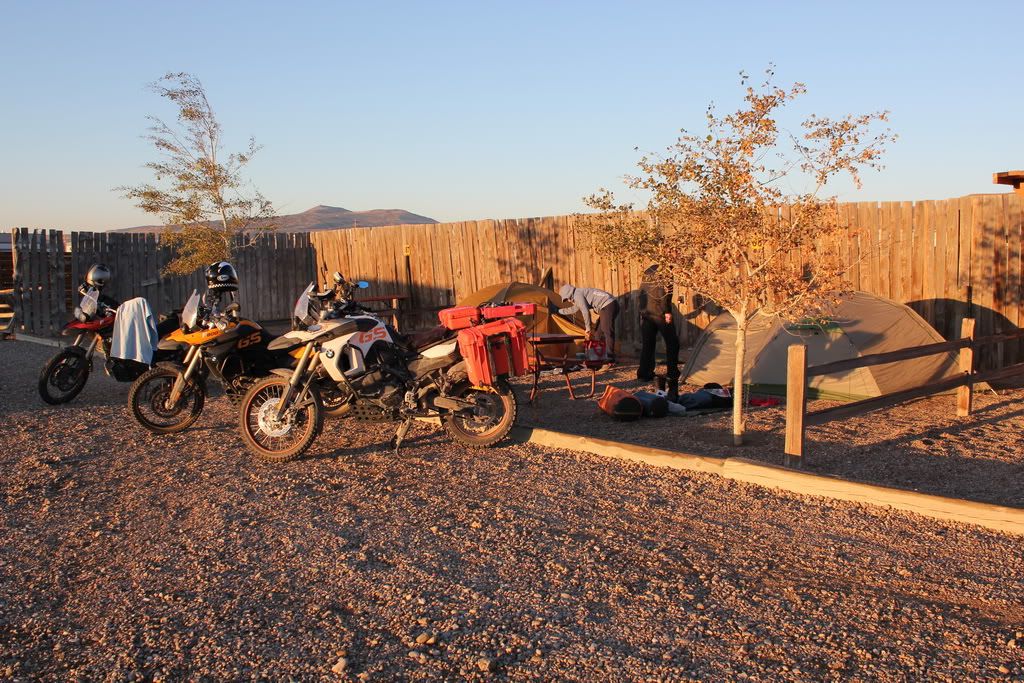 Our KOA campsite. We were the only ones in the tent section.