I woke to the sound of drilling this morning. My dad was in the garage mending his bike. He was successful and we made plans to leave today. Once again we said goodbye to everyone, though this time it was a little anticlimactic; we didn't even bother with pictures.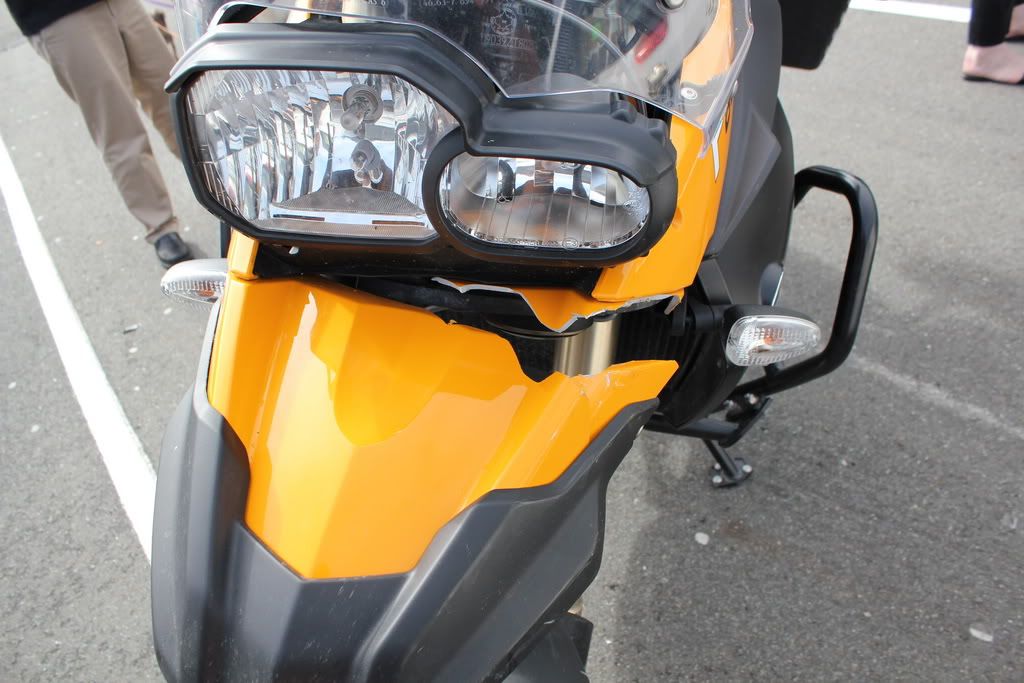 Before repairs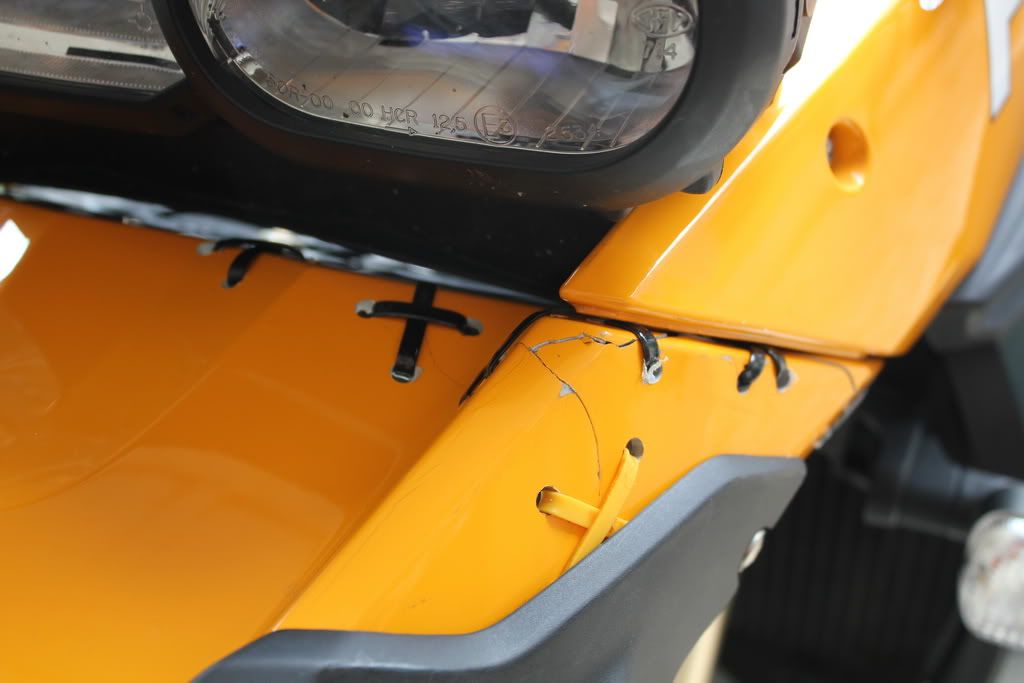 After Repairs
Off we went to the 11:50am ferry from Fulford with Nikki, who was heading back home to Victoria. Success, we arrived in Swartz Bay AND we made it past the beginning of Lane 3. Hurray! The ferry was late so we passed the time adjusting our suspension settings.
Waiting at Swartz Bay
Making adjustment on the ferry
The weather was getting progressively worse as we approached the mainland. I put my waterproof liners in but Alberto assured my dad that it was only going to spit so they didn't. Before getting back on the highway in Abbotsford they both suited up, and it proceeded to pour down.
It was darker than normal because of the cloud cover so we picked up gas and groceries in Hope with the plan of staying in Manning Park for the night. We camped at the first campground available (just before the resort) and had a gourmet dinner in darkness, sheltered under some tree cover.
Camping in Manning Park, not another camper in sight
Learning of the day? A pelican case can also be used as a bear cache.