We enjoyed a delicious breakfast at the Dragonfly Cafe in Salmo, sponsored by Graham. Our friend Mateo tracked us down there having breakfast. He invited us to speak to his alternative high school class. Once we had packed up the bikes we stopped by the HUB. Unfortunately there was only one student there, but we had a nice chat and they wished us well.
After a quick gas stop we were on our way. I had launched a pre-emptive strike against the cold from the Salmo-Creston summit by wearing my heated vest. It was about 15 degrees on the way up and then it dropped 10 degrees drastically in the last 5 min of the climb. Plus the fog/mist that was waiting for us at the top was a nuisance. Unfortunately once we started our decent, we never regained full starting temperature. I kept my vest and heated grips at max for the rest of the day.
It was very windy in Creston. This was the first time for me riding such an upright bike in strong wind. It felt like I was piloting a sail. A tiny preview to whats to come in Patagonia I'm sure. The wind/cold continued until we crossed into the US at Roosville. Dad looked sufficiently chilled while we were waiting at the border for Alberto to do his thing inside. We said goodbye to BC, which according to VANOC is the best place on earth.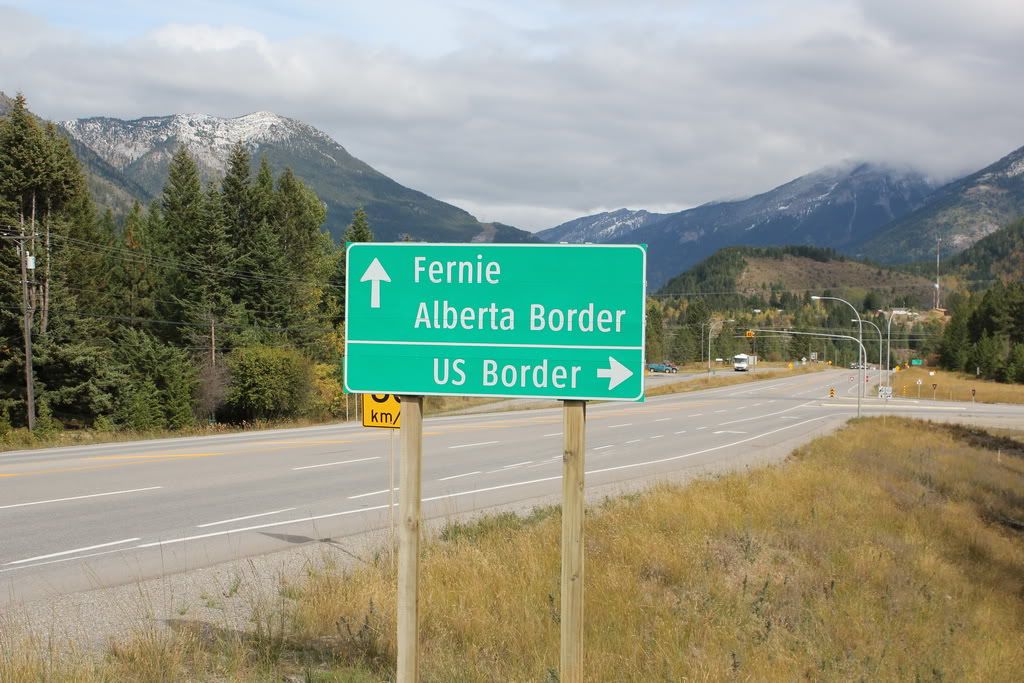 Saying goodbye to BC for a while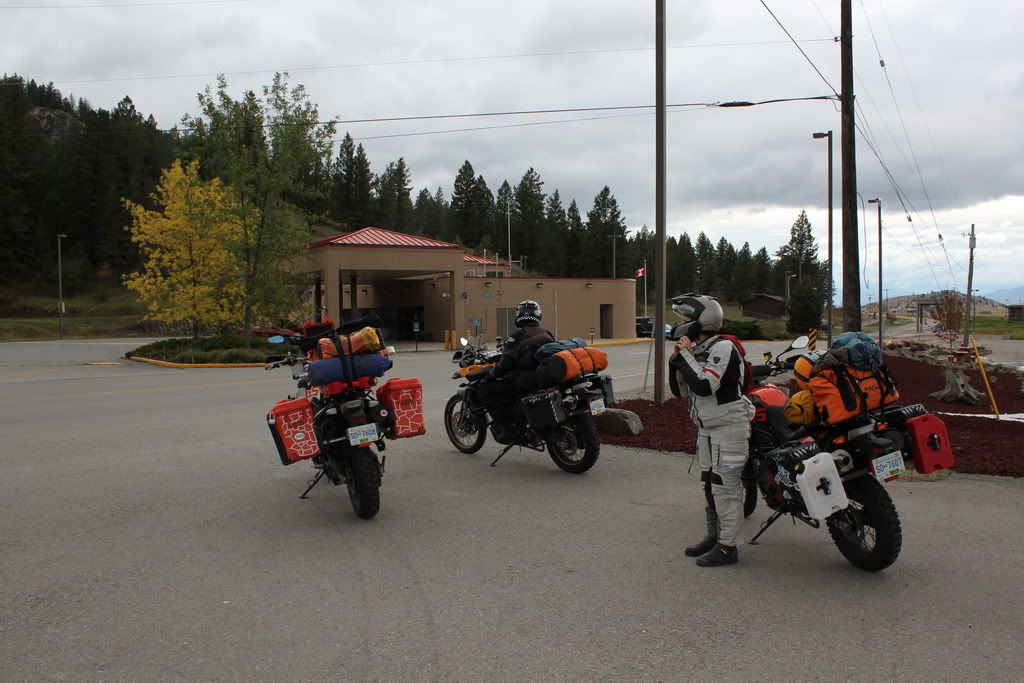 At the border: The two Canadians waiting for the Peruvian to go inside and get fingerprinted
We successfully navigated our first BigDog waypoint (we have BigDog's waypoints for doing the CDT). Yay, this part of our trip has finally begun. We found a nice little campsite just outside of Eureka to stay at for the night and tomorrow, we've been told, the sun may be out. We were also told, by the same local, that tonight there are freeze warnings out so I guess you win some you loose some.