This morning I woke up to discover that we had set-up the tent in the worst possible location on the campsite. We were in a puddle. The tent was soaked through the bottom and so was my sleeping pad. Okay, we'll pay more attention next time. So everything was soaked when we packed up the camping gear.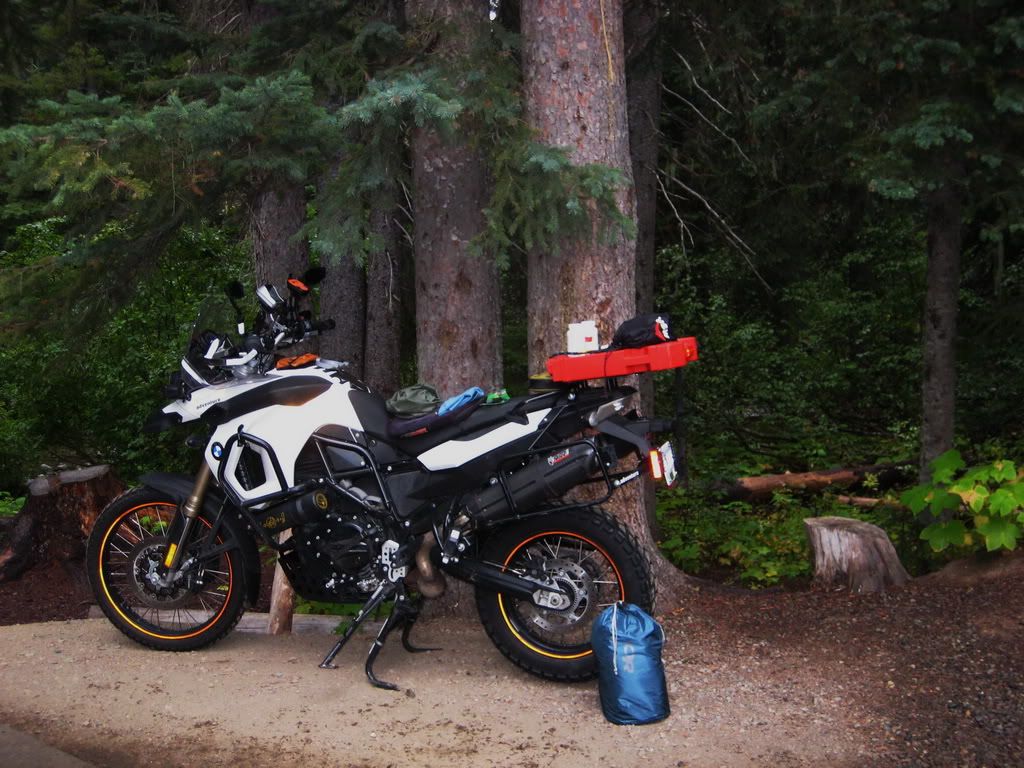 The only dry spot was where Alberto parked his precious bike
We didn't get rained on today and after we left Manning Park the sun was shining pretty much all day. It was even hot in Princeton and Osoyoos. We stopped for lunch just outside of Princeton at a nice day use area by the river. I think Graham is starting to like peanut butter.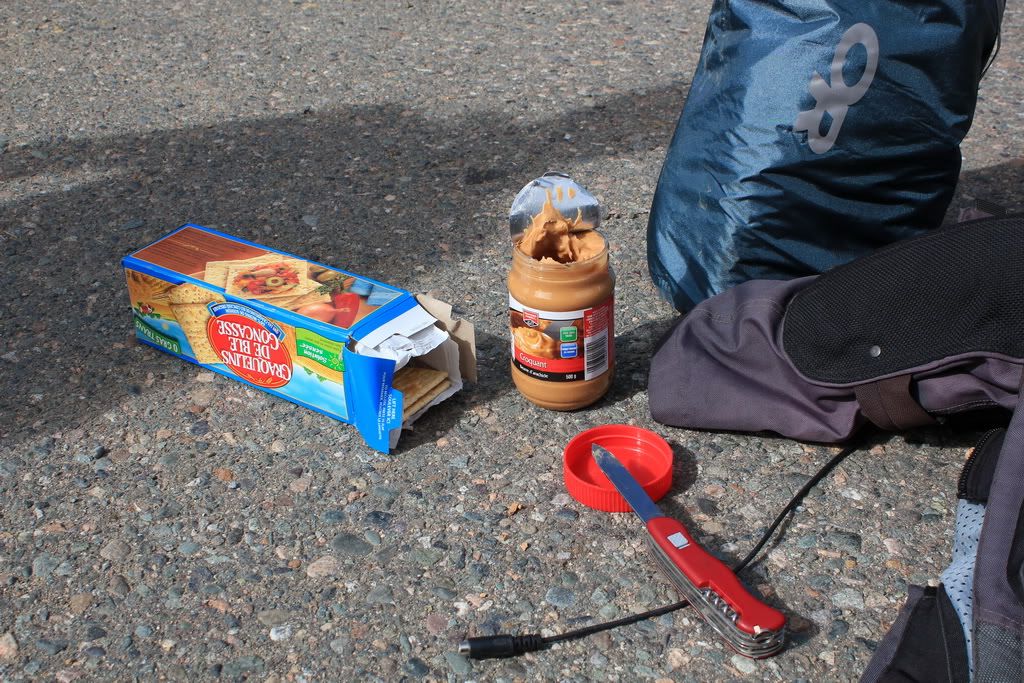 A bit of rest-stop lunch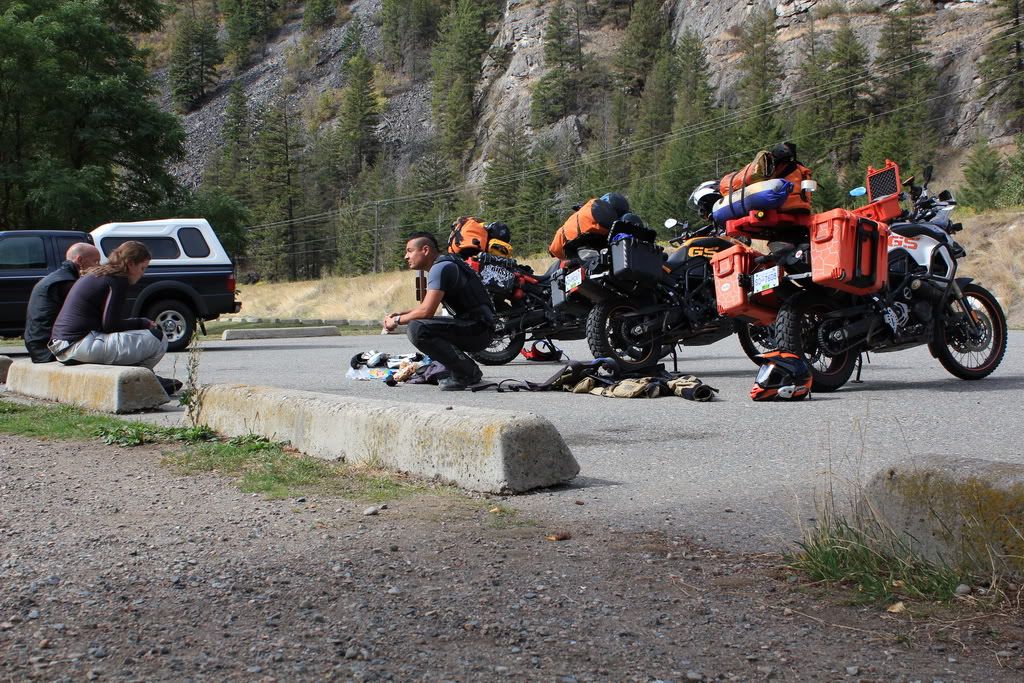 Bromley Rock Rest Area
Some minivan tried to run me over in Osoyoos, but since my dad's incident I'm even more on alert around traffic so I managed to avoid him. The drive was nice. HWY is being resurfaced so there is some really good bike riding to be had.
By the time we arrived in Castlegar we were hoping to make camp. It was still early but we had lots of camping gear to dry out. We bought some supplies for dinner and went on the hunt for somewhere to camp. We checked out a campground/RV park in Castlegar and they wanted 33$ for us and our tents. No thank you. We continued on. We stopped at another RV/Motel camping spot west of Salmo on HWY 3. $20 a tent you say?!?! For a field?!?! No thank you. We drove into Salmo and found a perfect camping spot in town ( a Municipal campground of sorts: KP Park). It was under 20$, and had everything we needed; sold! We even met a really nice person, Mateo, who gave us advice on places to see in Mexico and Central America plus he gave us some dessert. The dessert container also was substituted as a strainer for our pasta so that was a double bonus!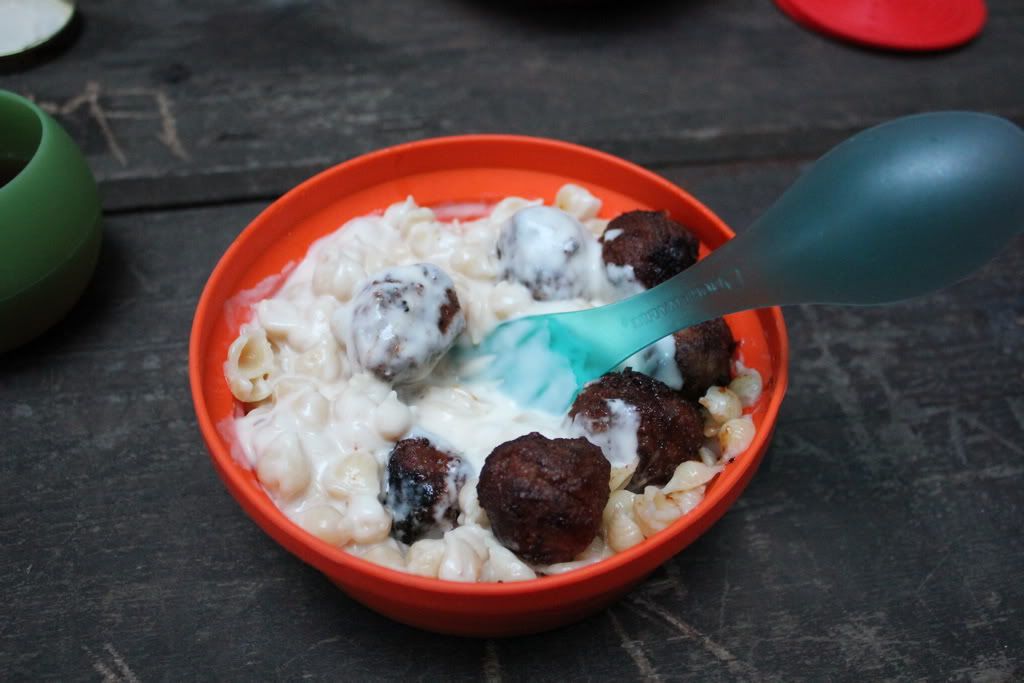 Yum, yum dinner